Brief
We always do our projects to satisfy the customer's needs and delight with the final picture and the anticipation of future life in a new home. Therefore, the biggest compliment for us is when a customer comes back to create something new together.
Team:
Artem Zverev, co-founder and leading architect; Artur Sharf, co-founder and leading architect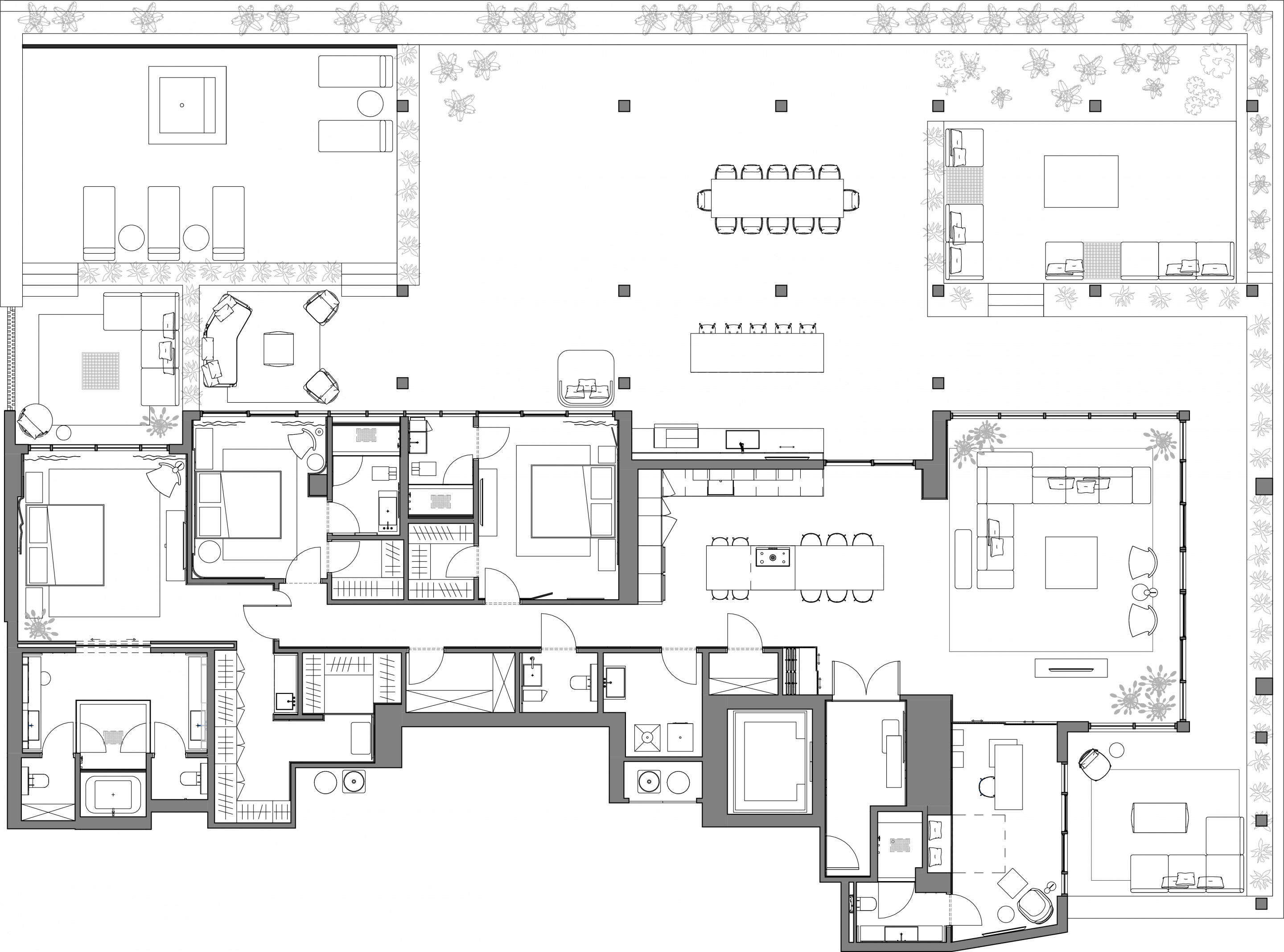 Planning
This Miami apartment of 650 m² has taken a confident course in the style and comfort of architecture and interiors. But the planning is quite peculiar since the apartment's area is 260 m², and the terrace's area is 390 m². Basically, the layout is logical and understandable: a large living room, 2 guest bedrooms, and a large master block. The terrace is partially covered with a pergola which hides a jacuzzi area, a barbecue area, and lounge areas from the scorching sun. Thus, the huge terrace is designed and structured to be as functional as possible.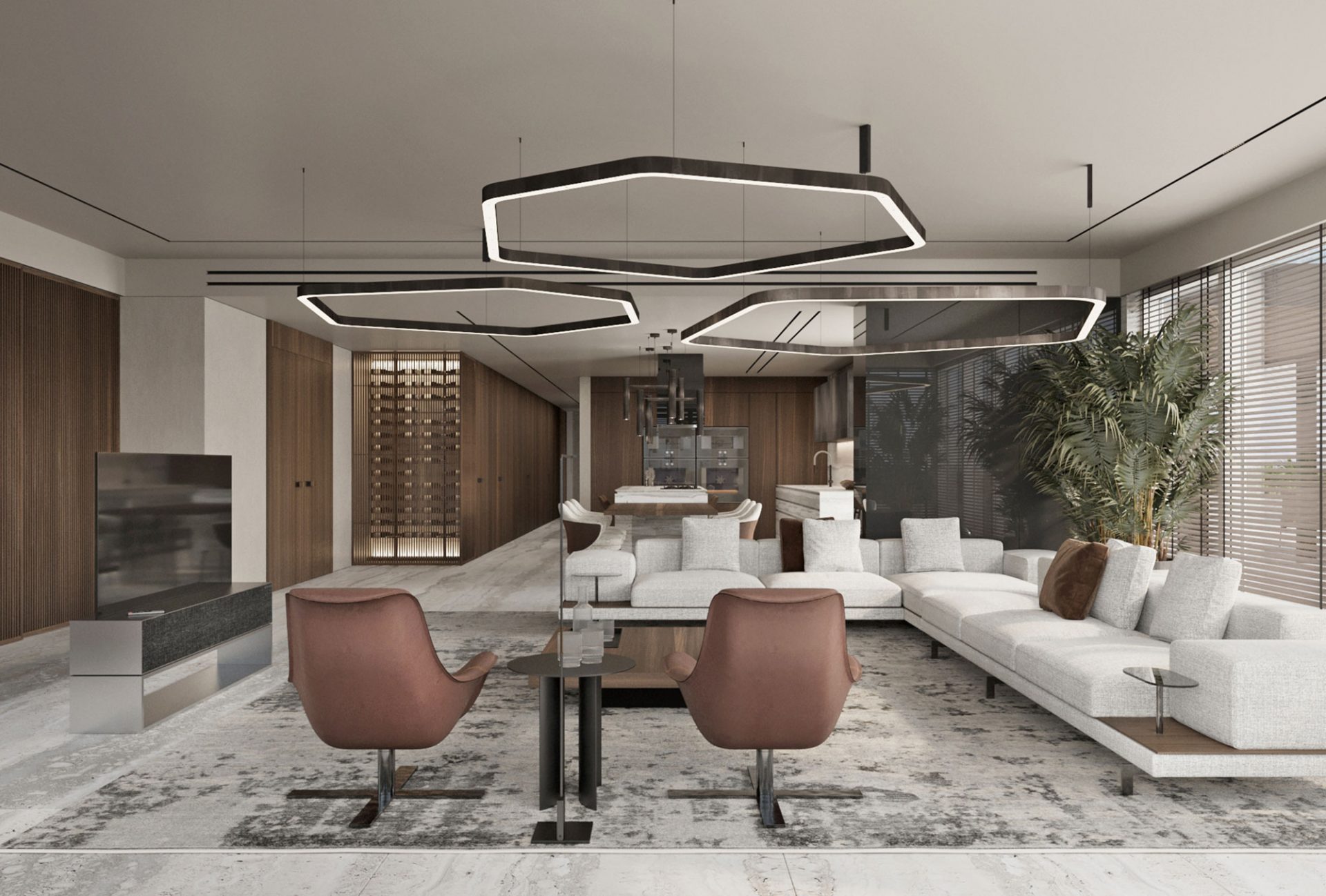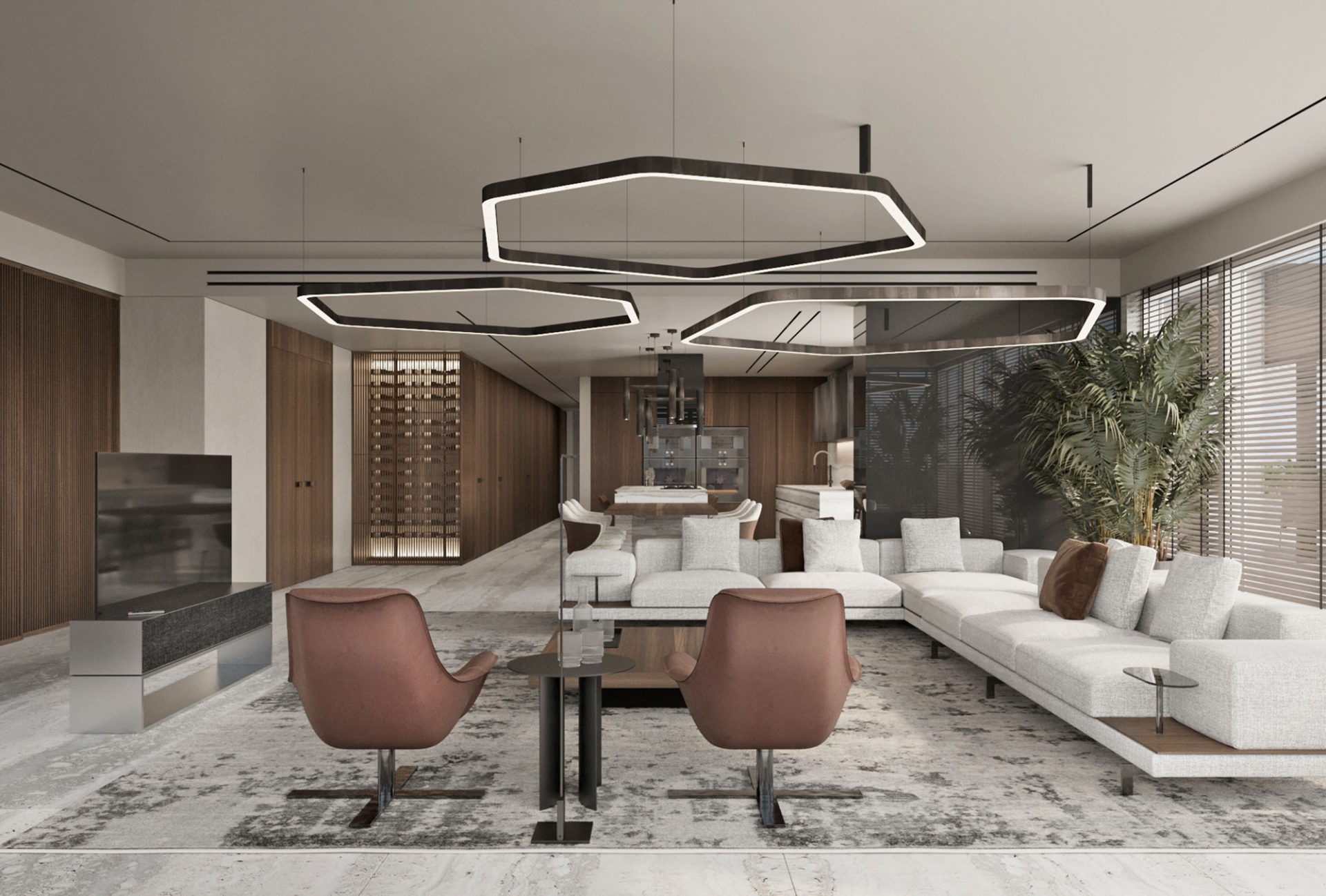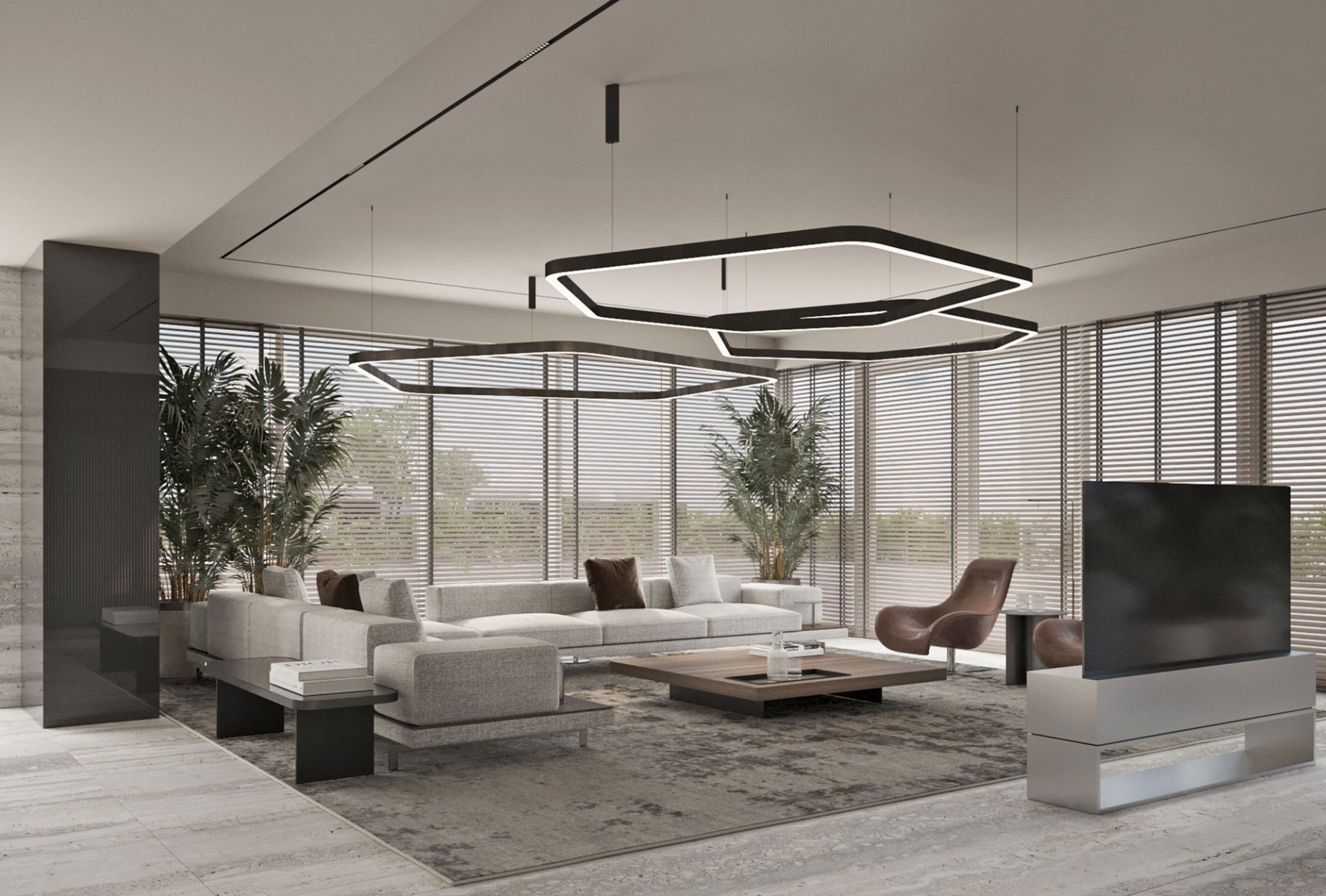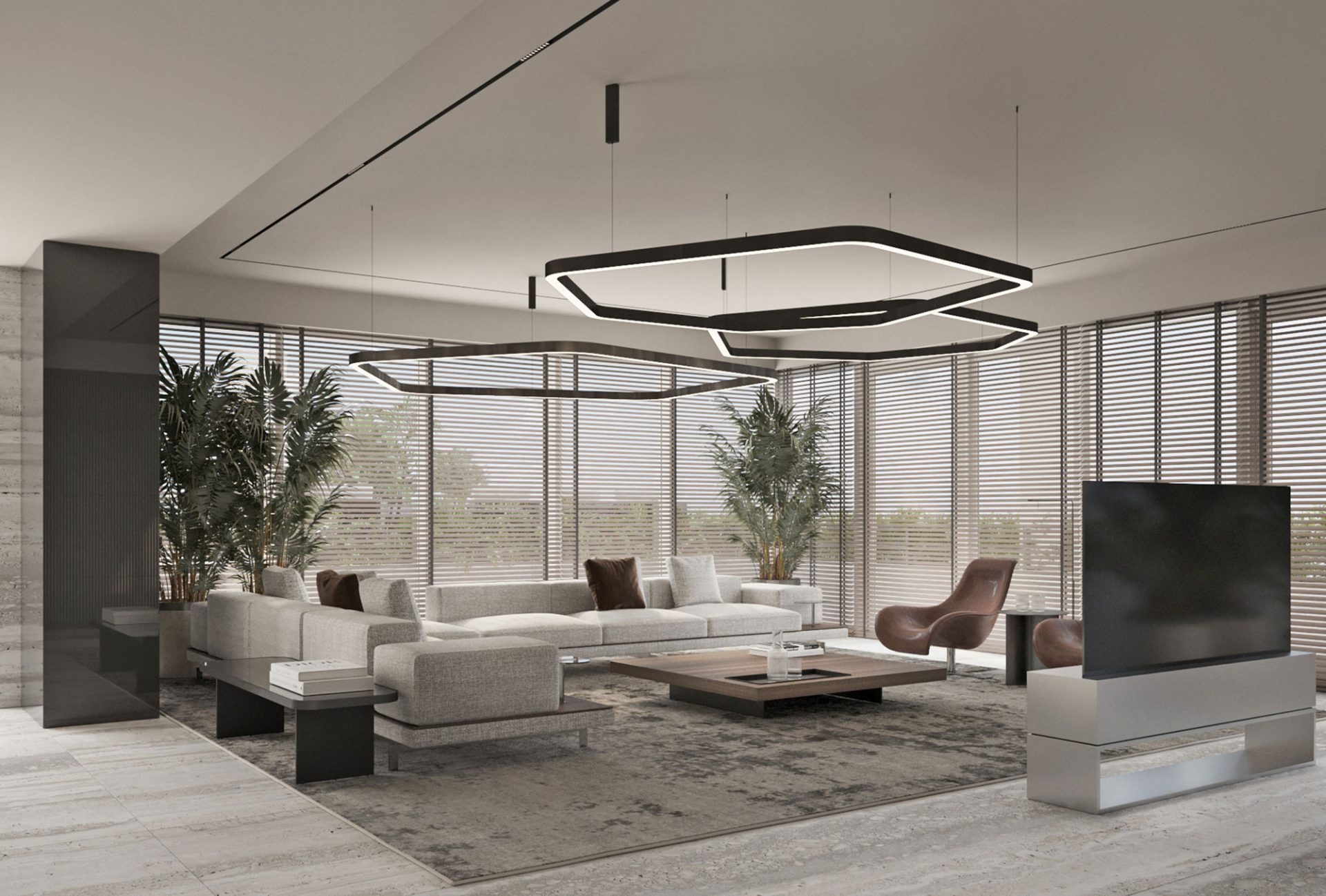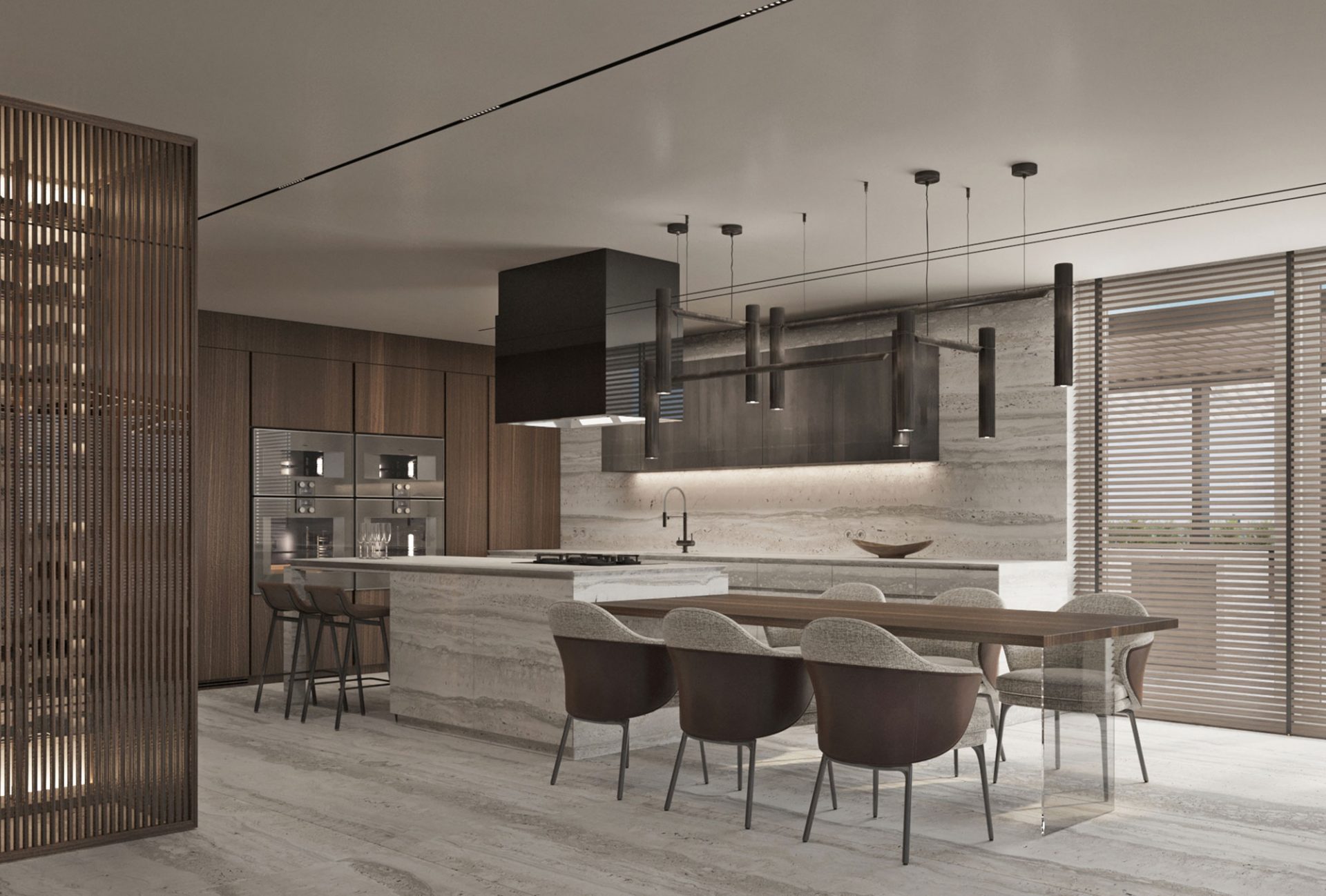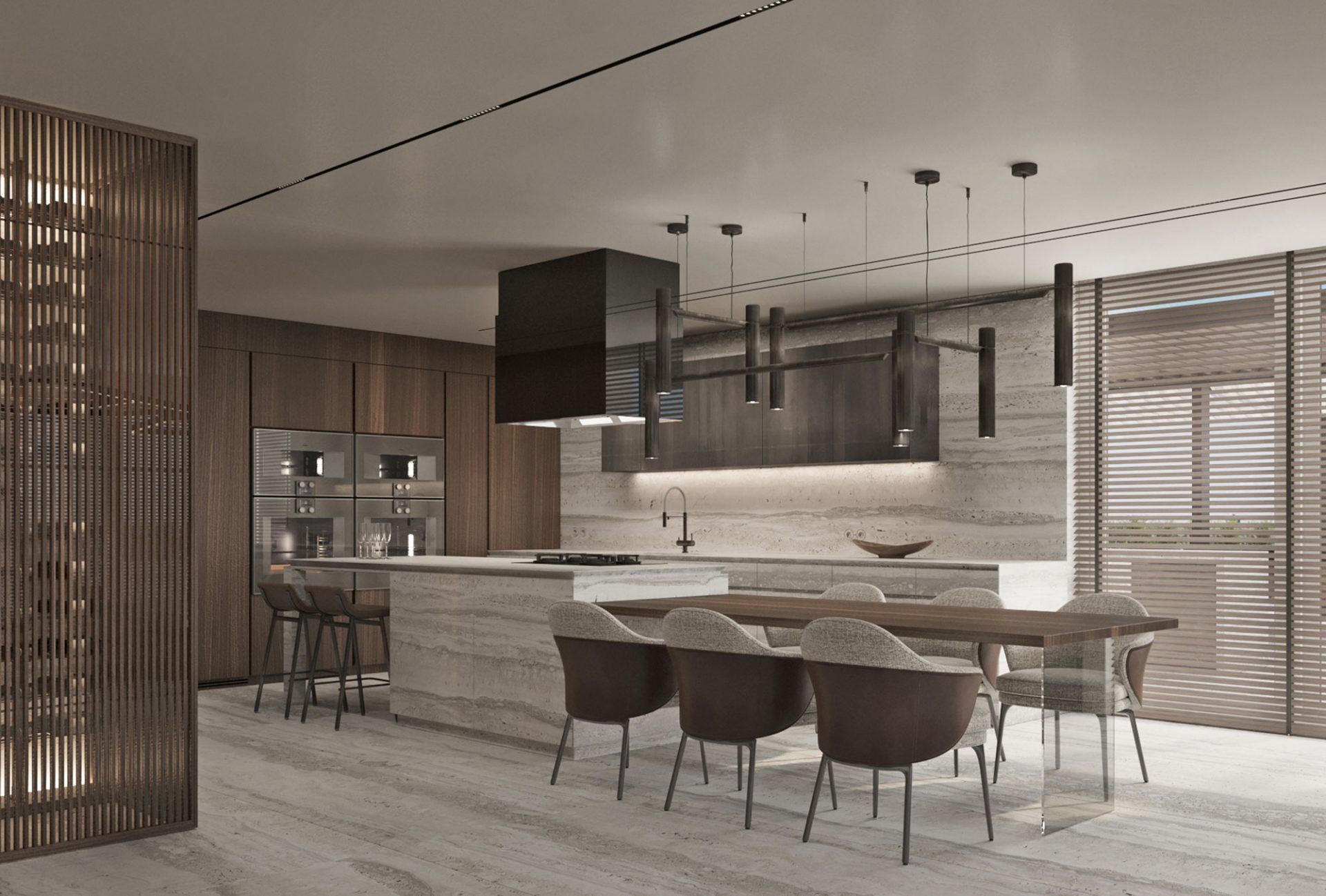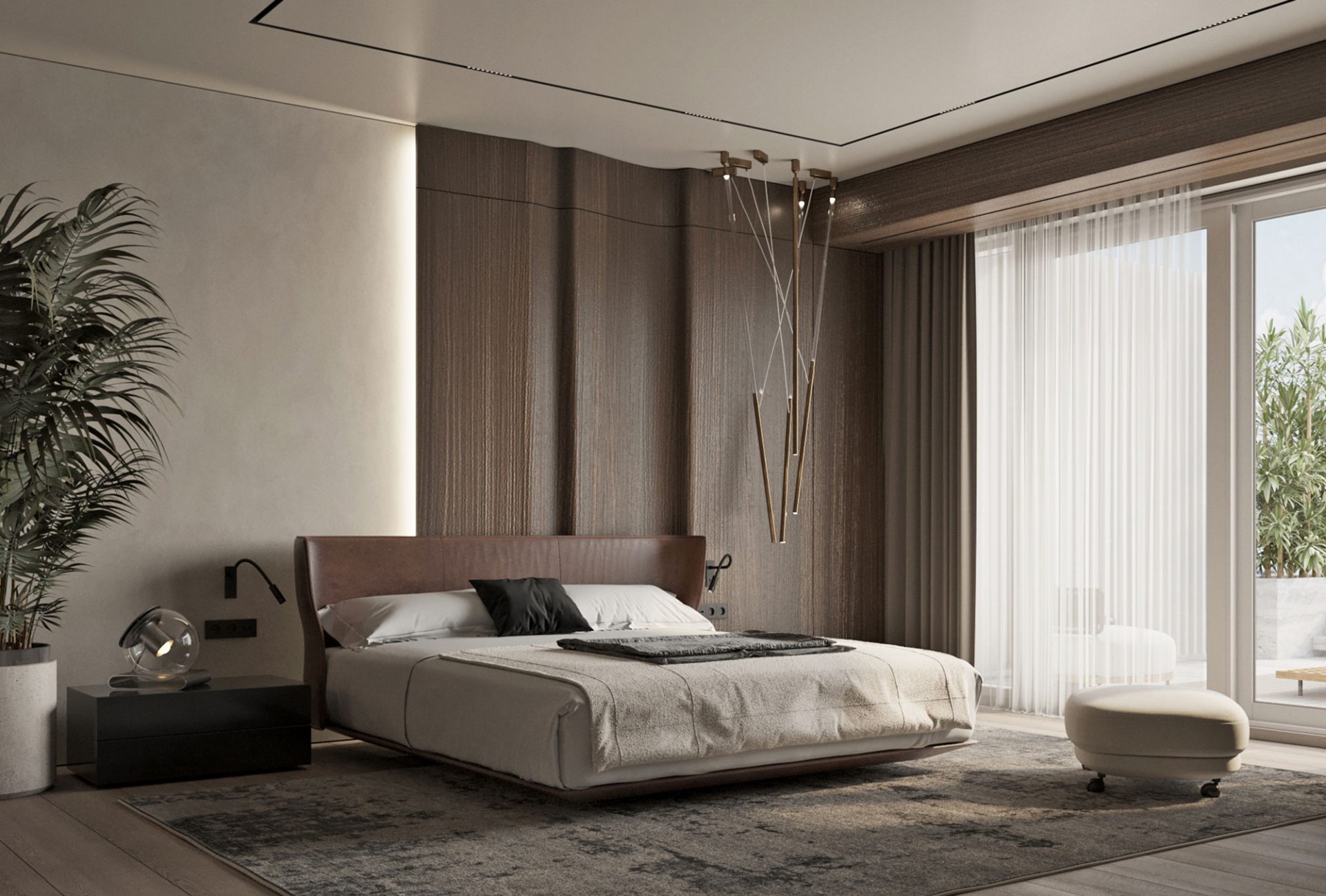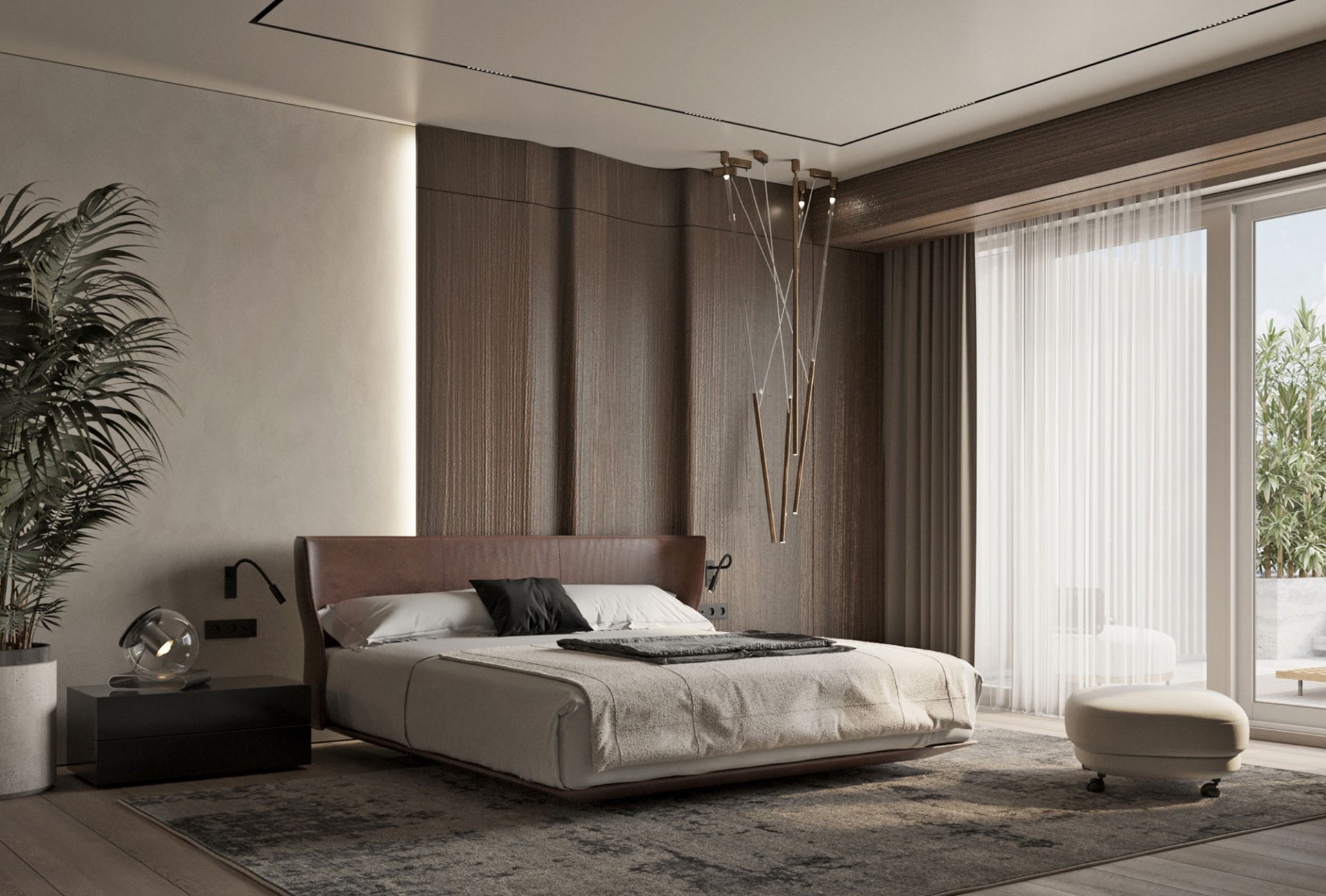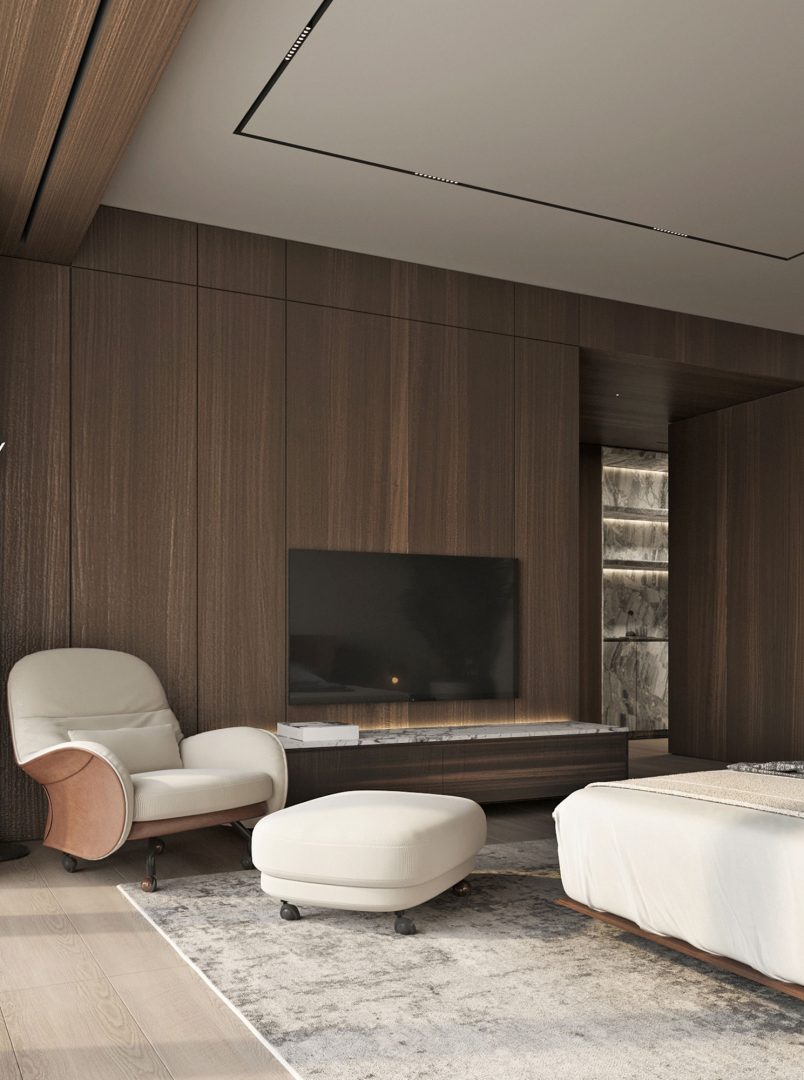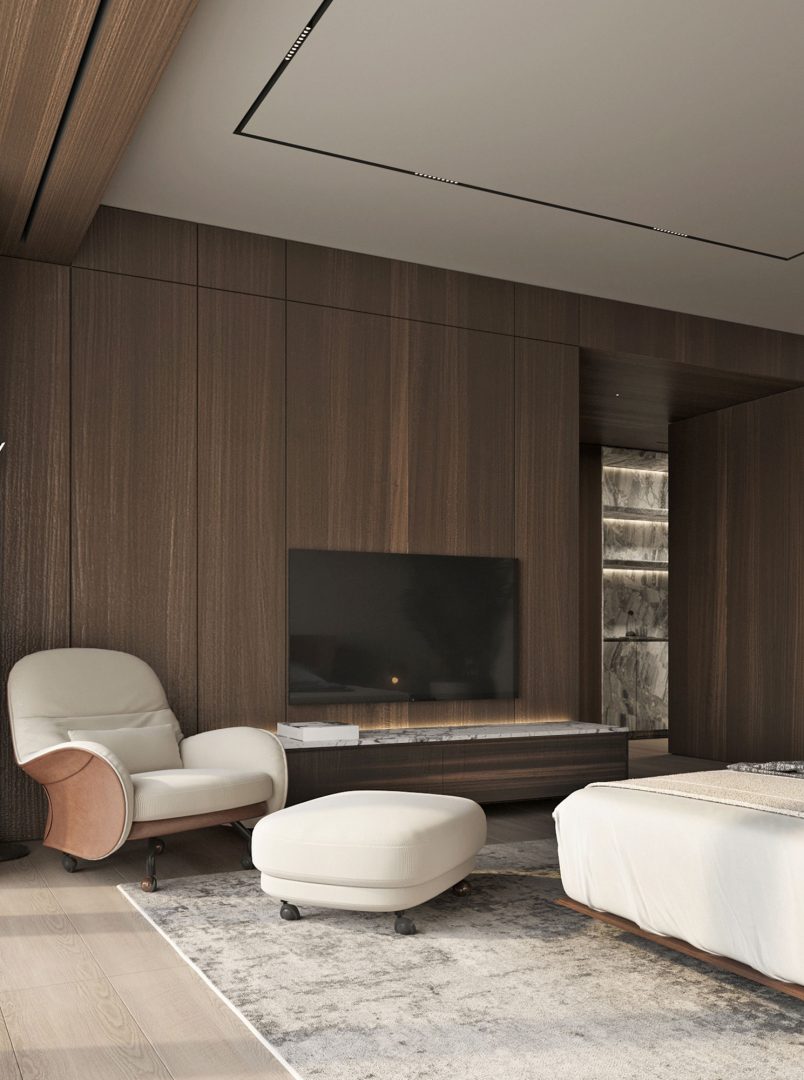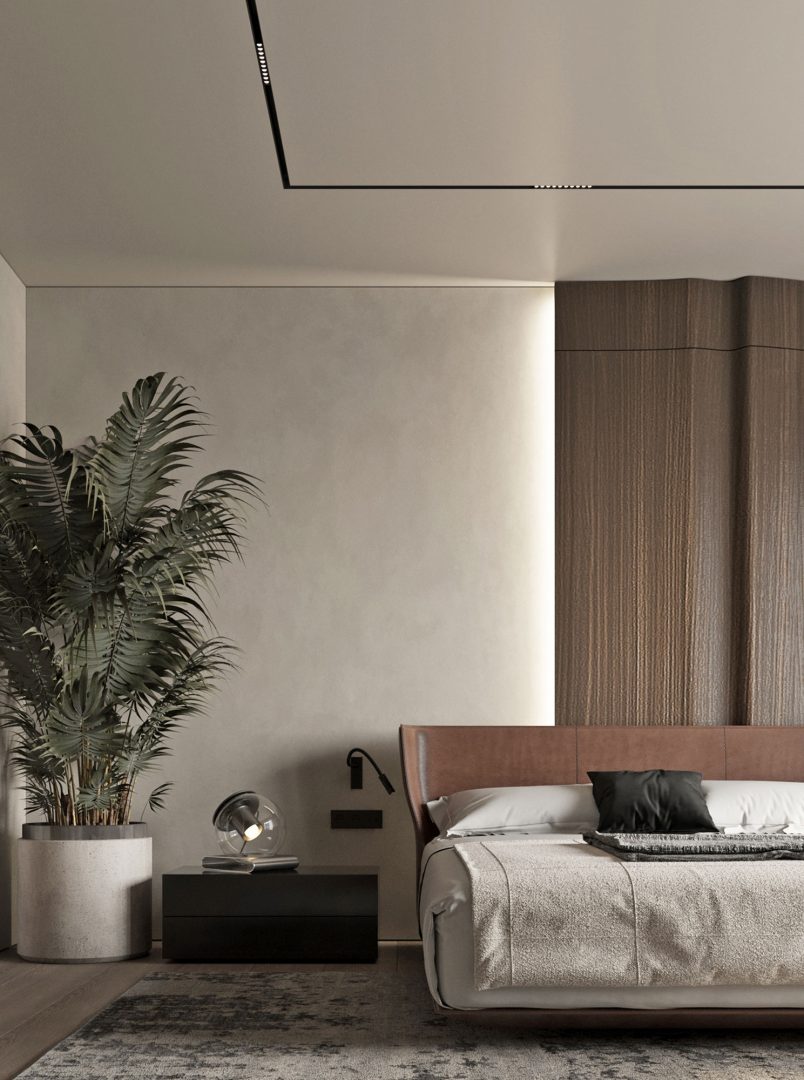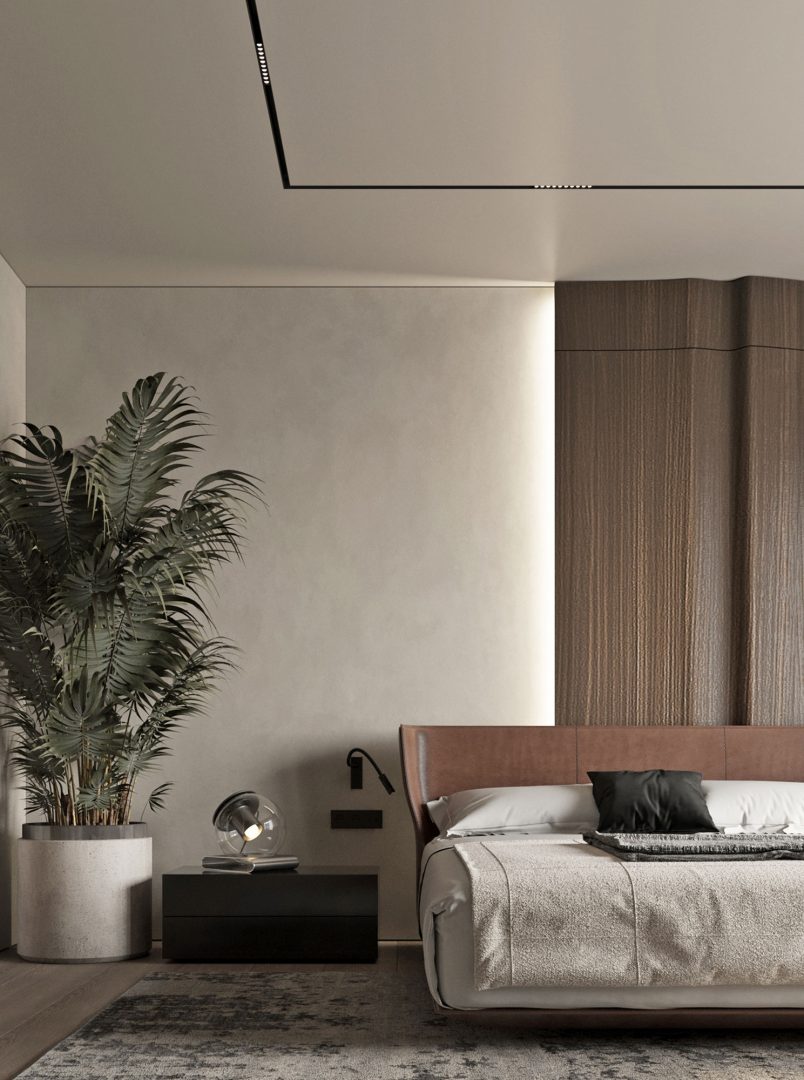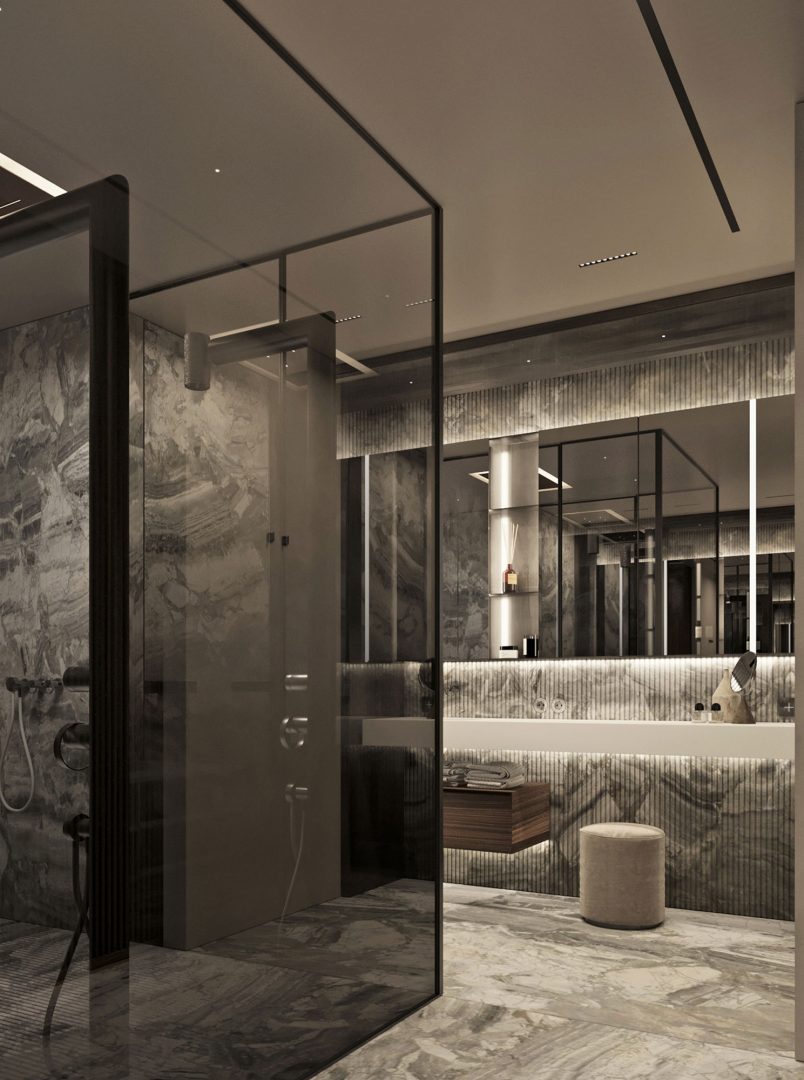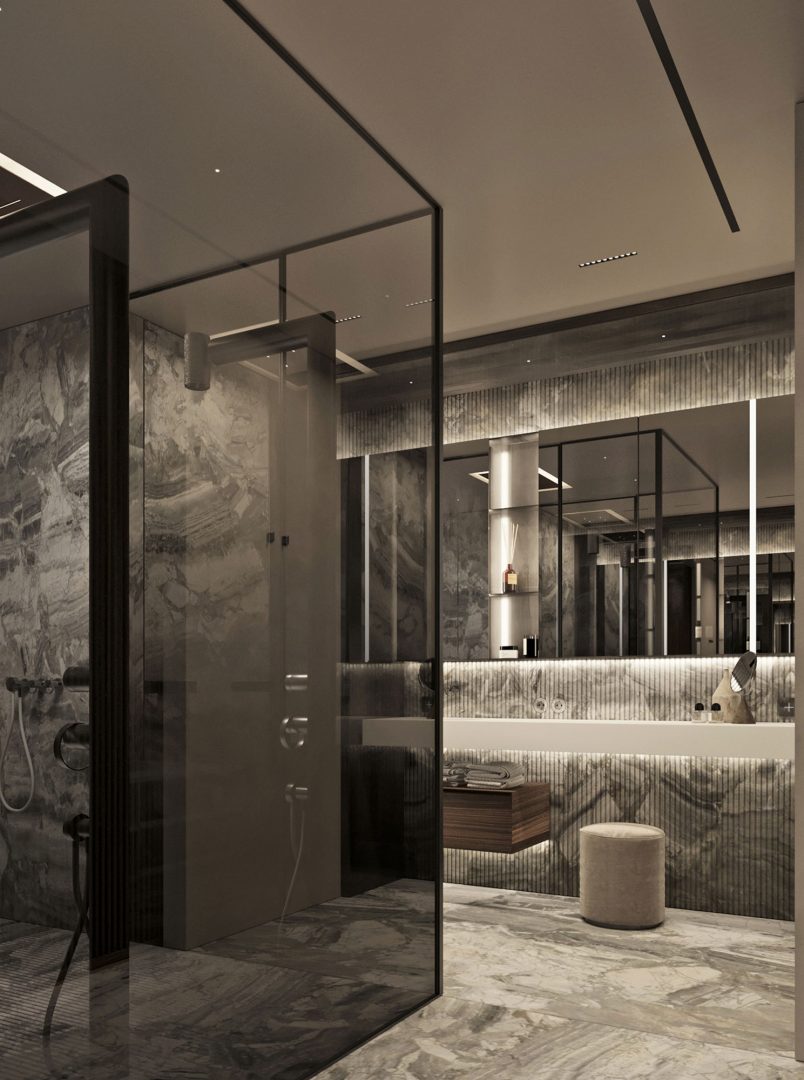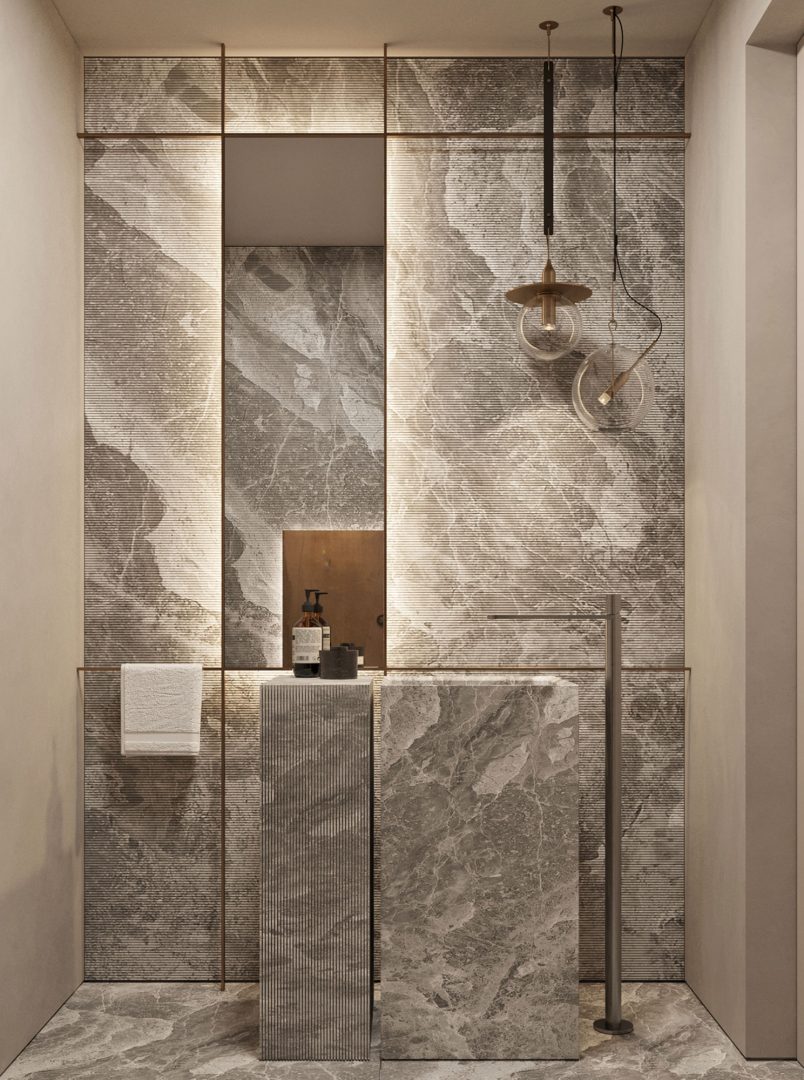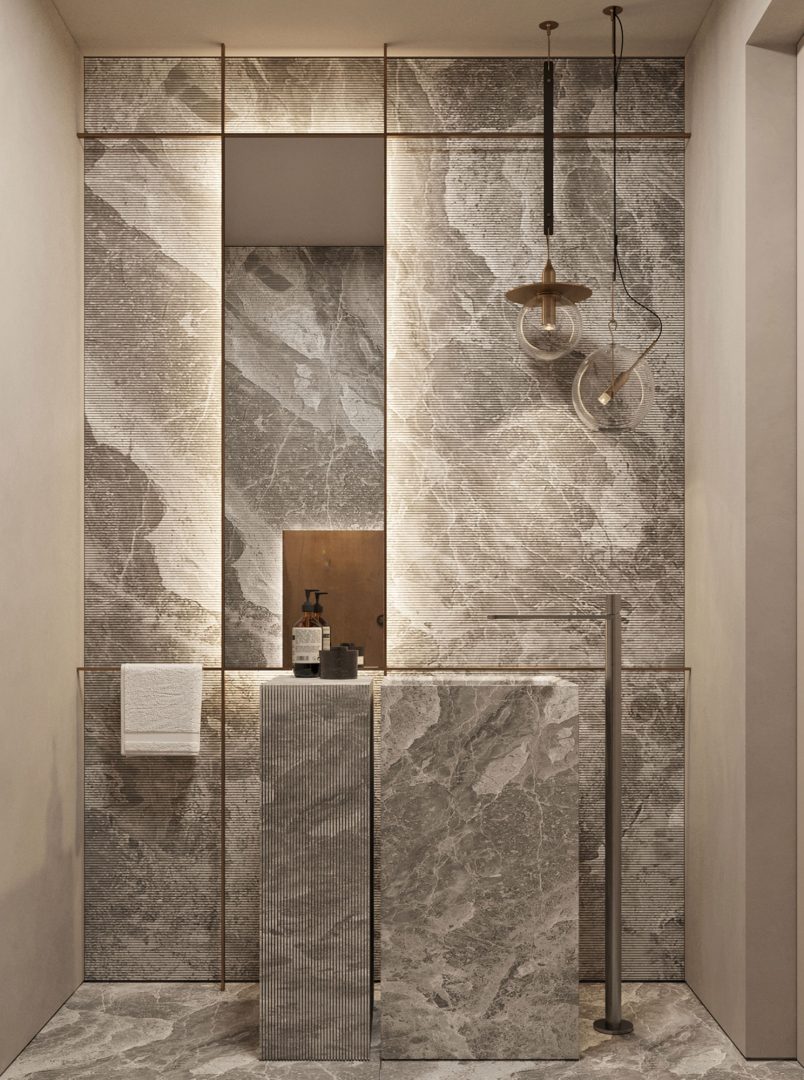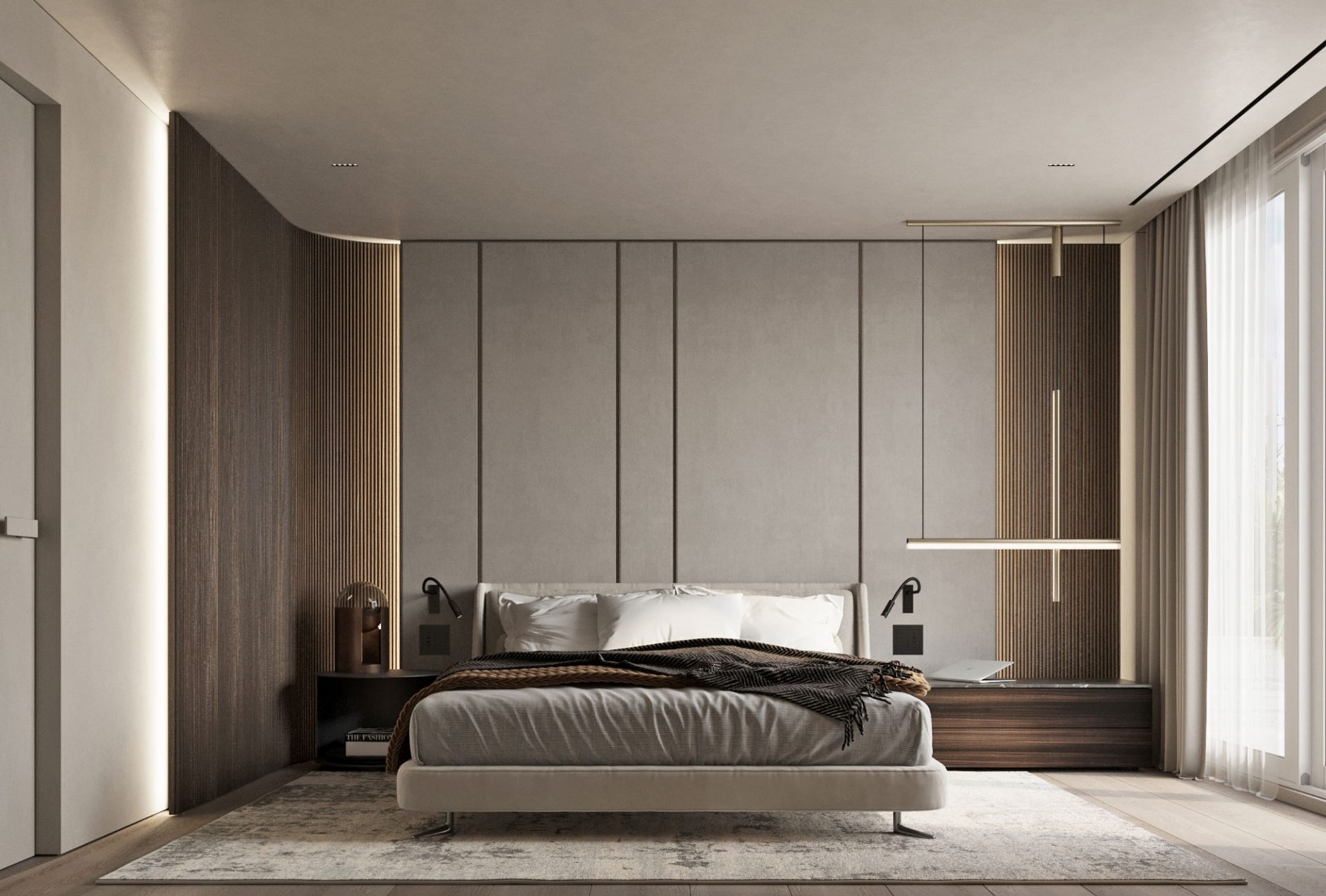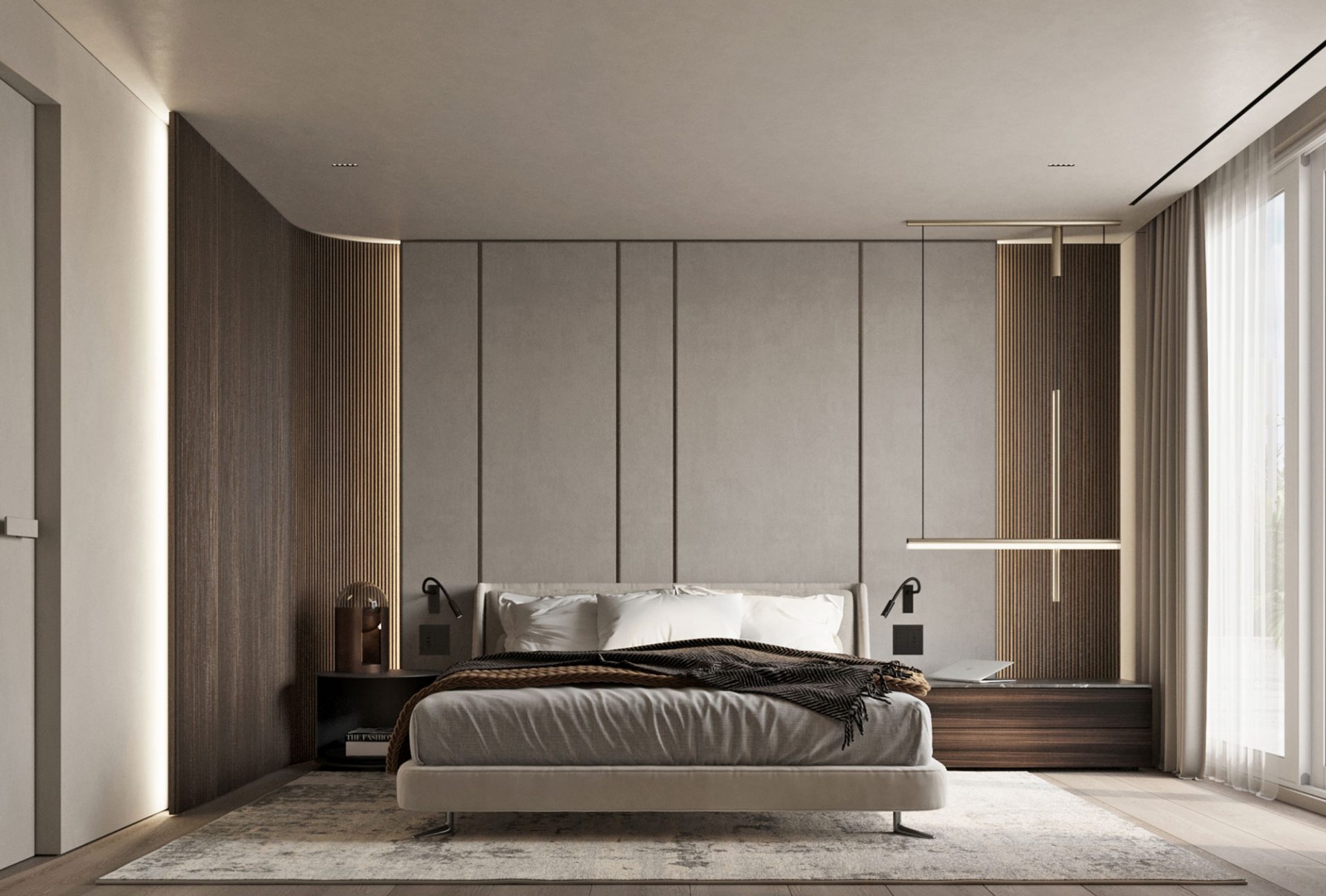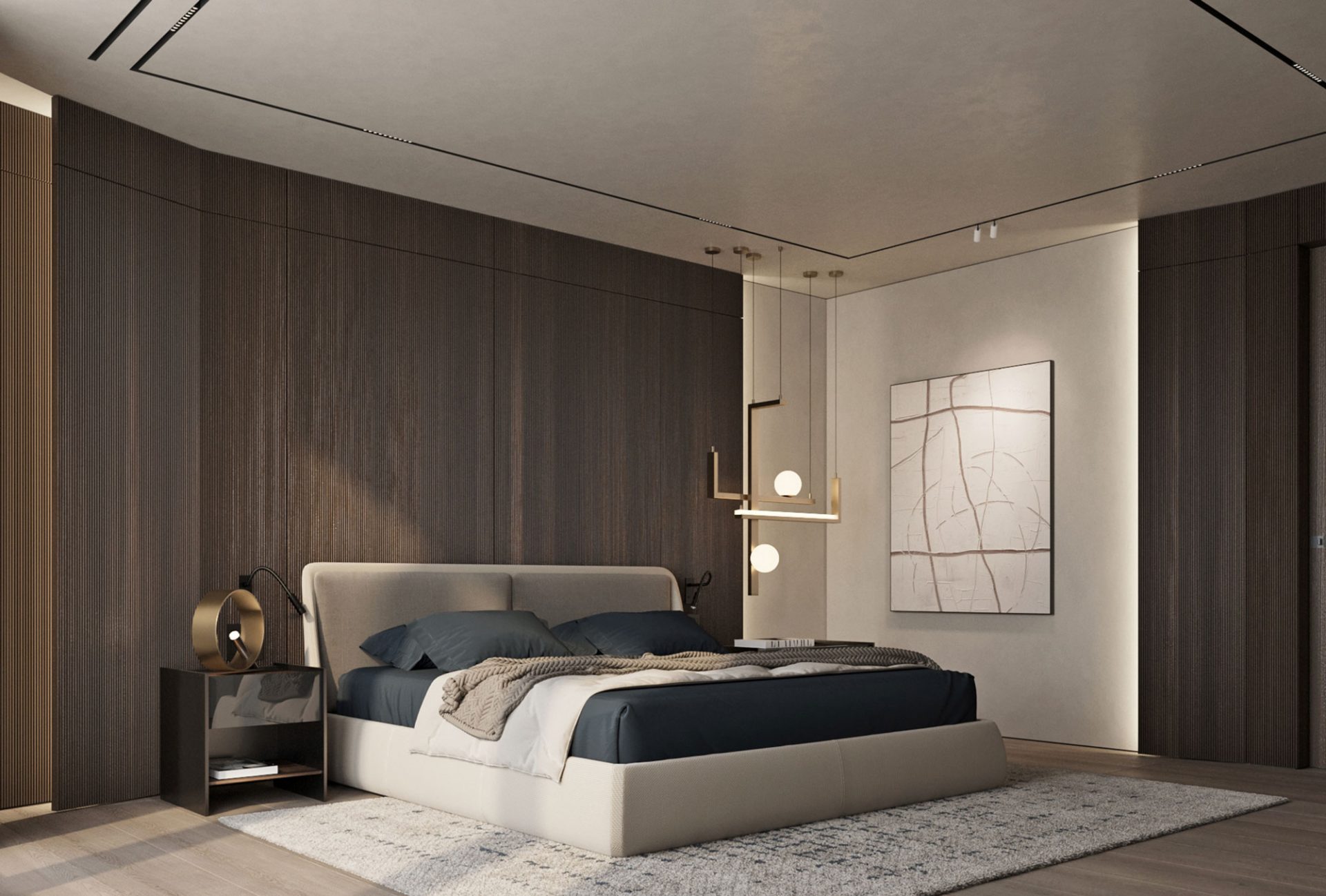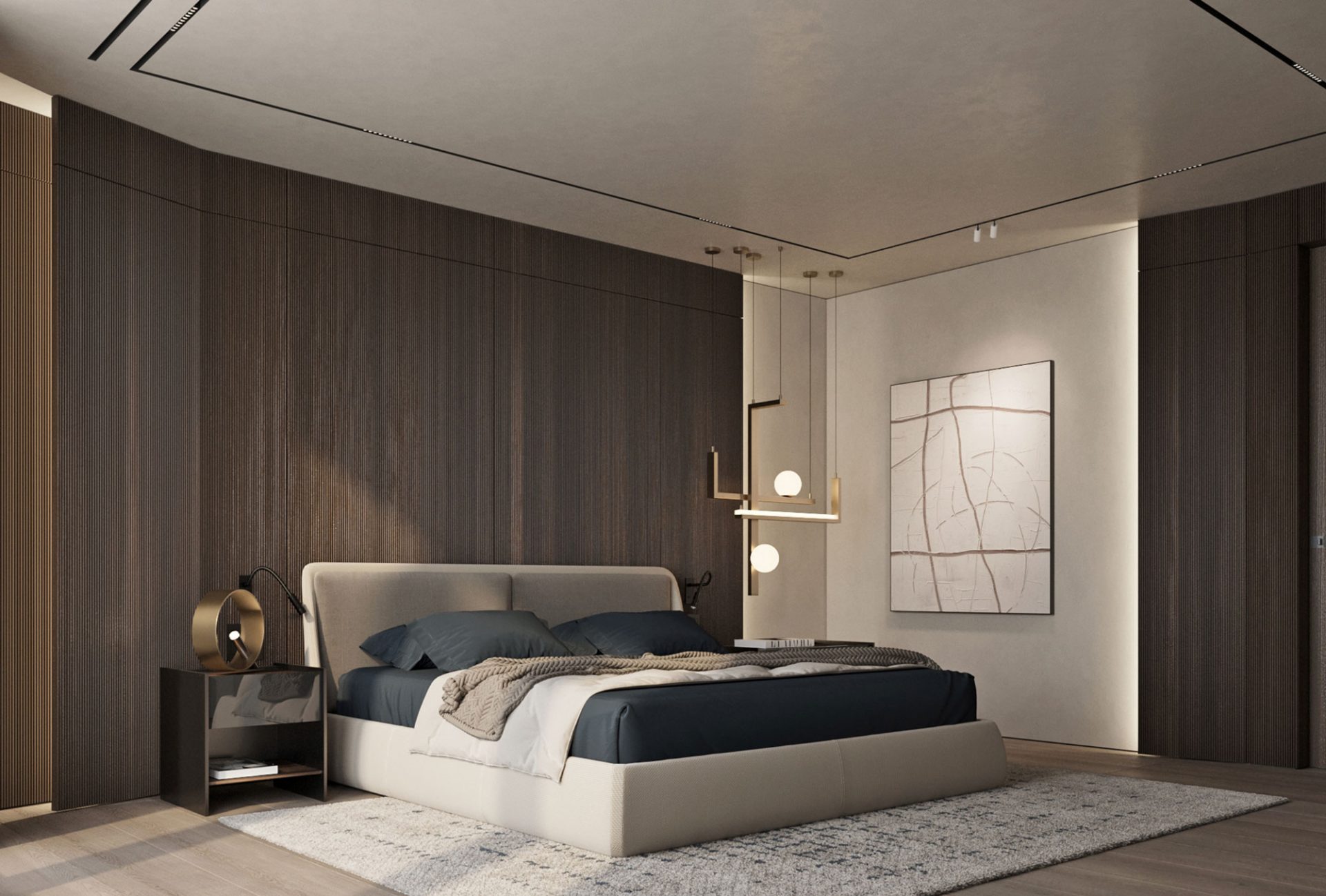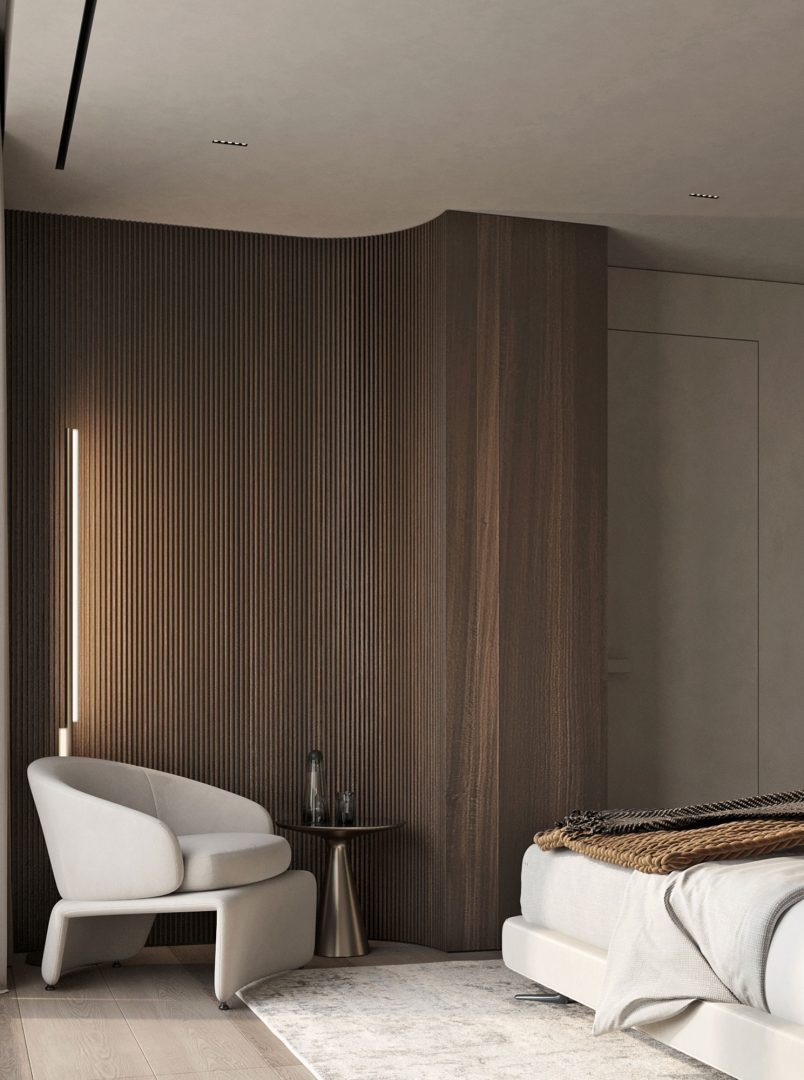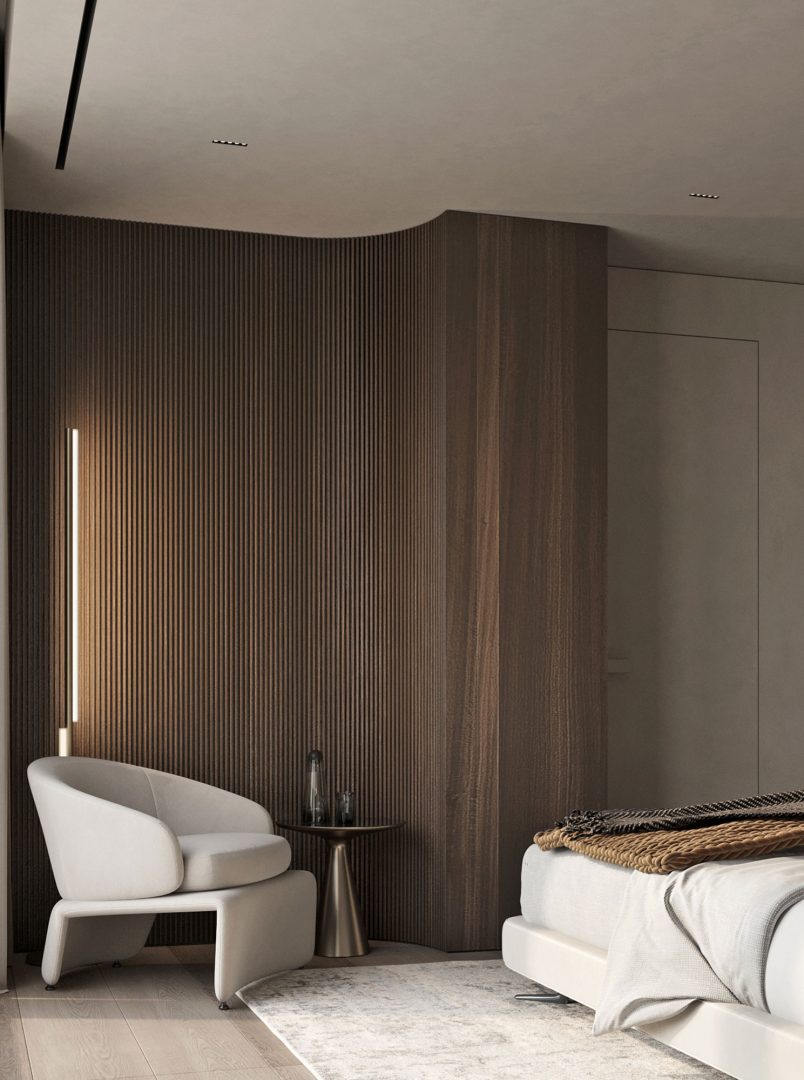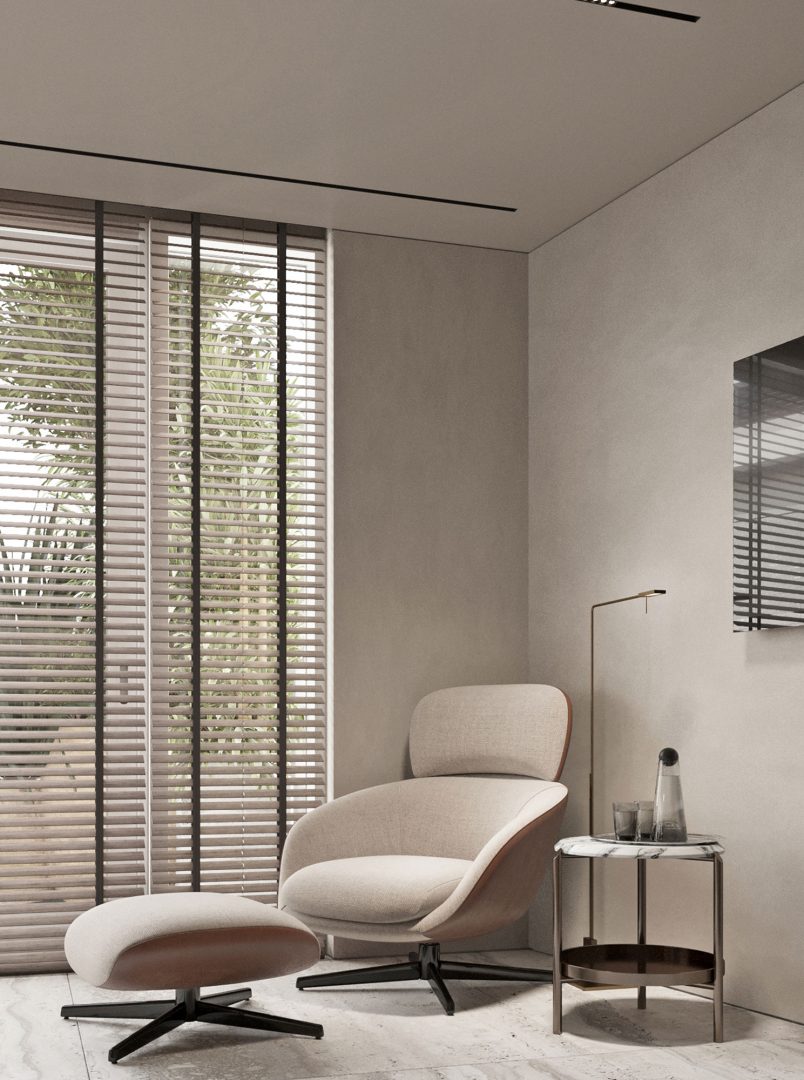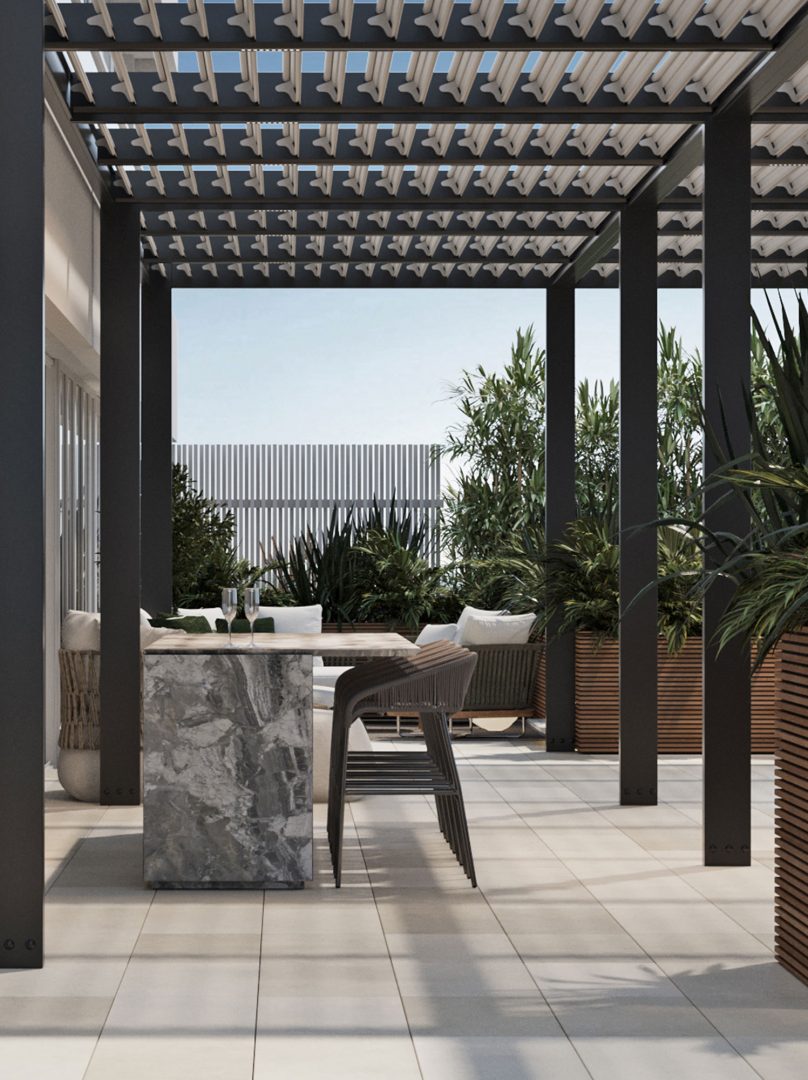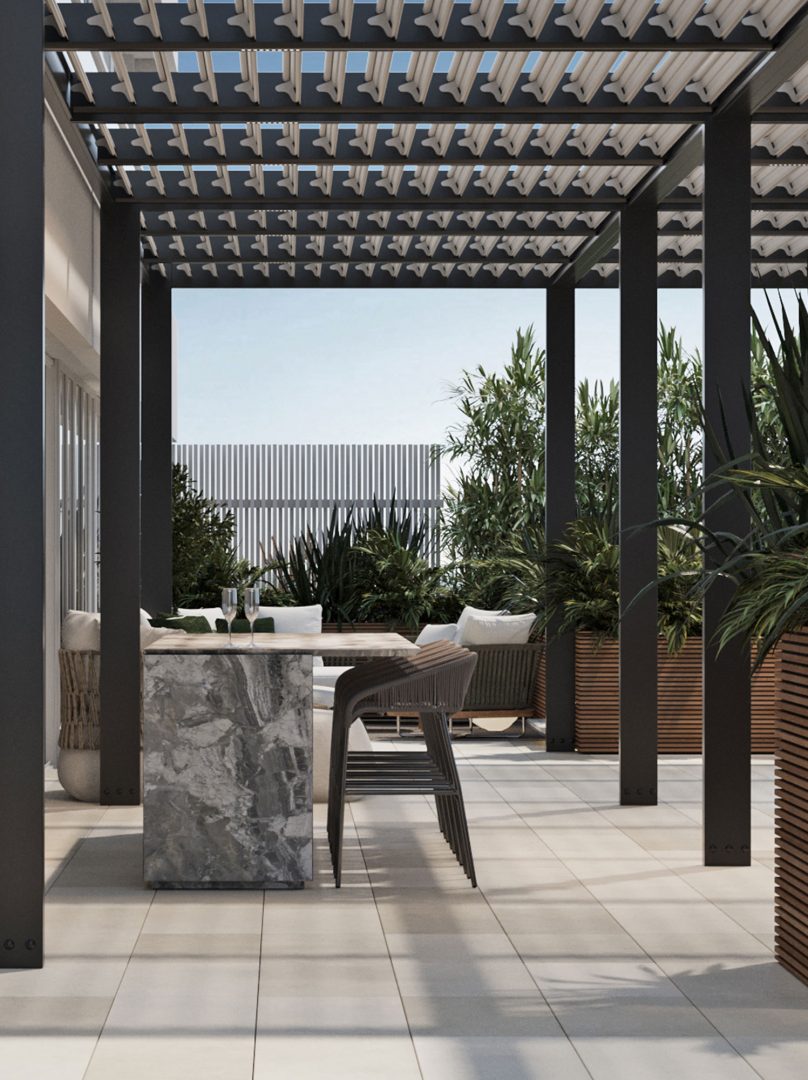 Realization
The terrace is truly the most impressive part of the apartment. The rest of the apartment is designed in a calm and discreet Yodezeen style. The interior is filled with lots of travertine and wood paneling. And a large amount of greenery draws the special comfort.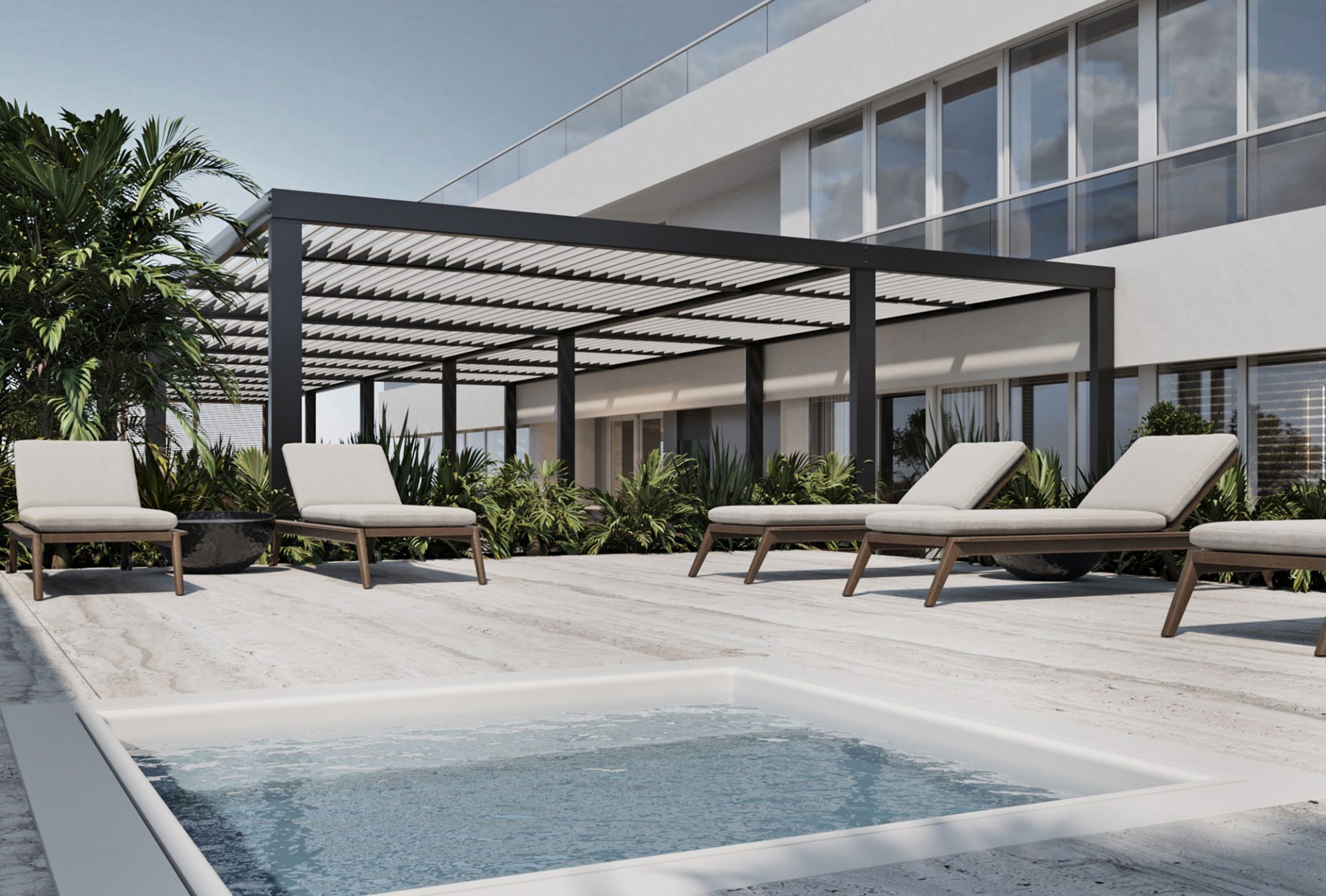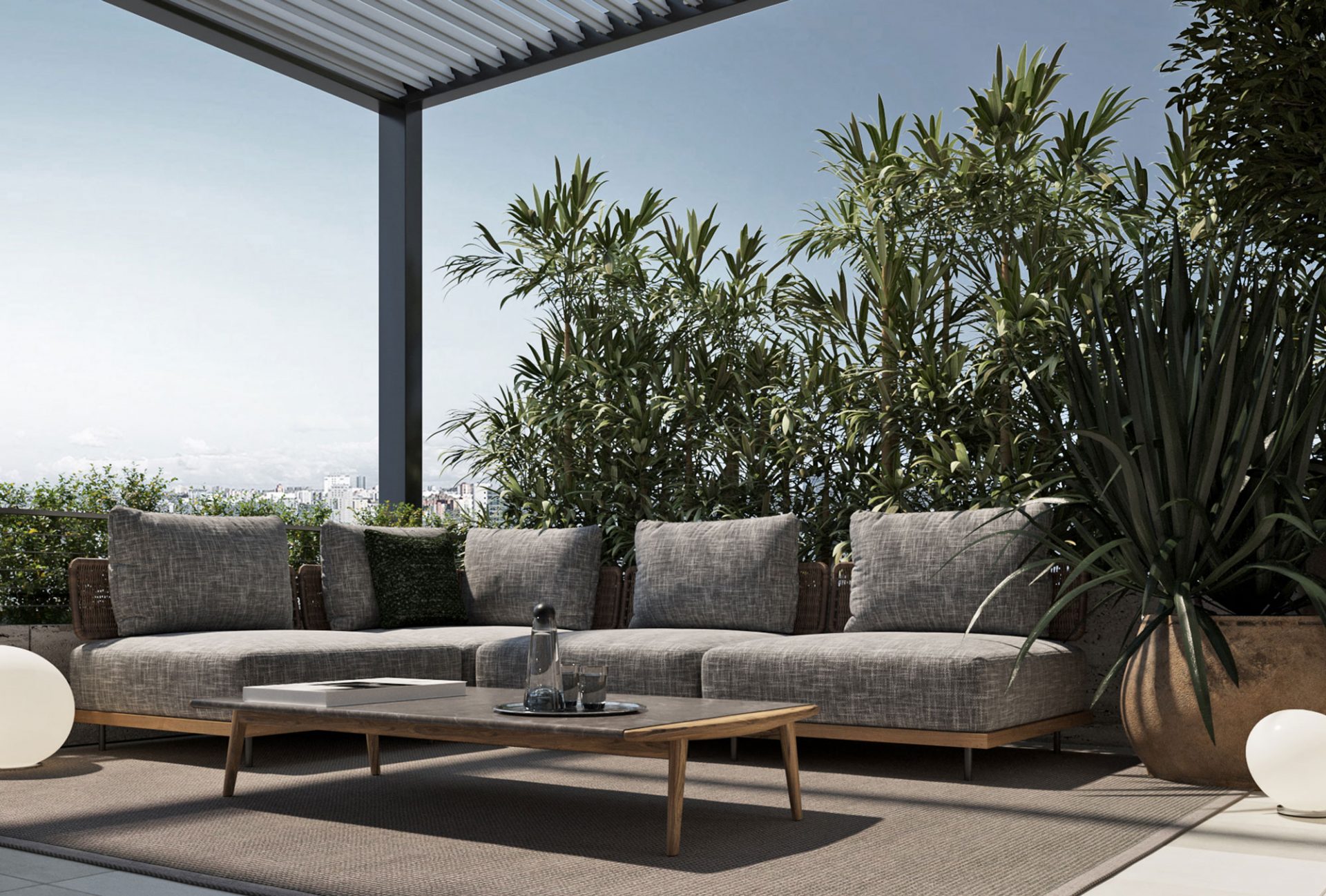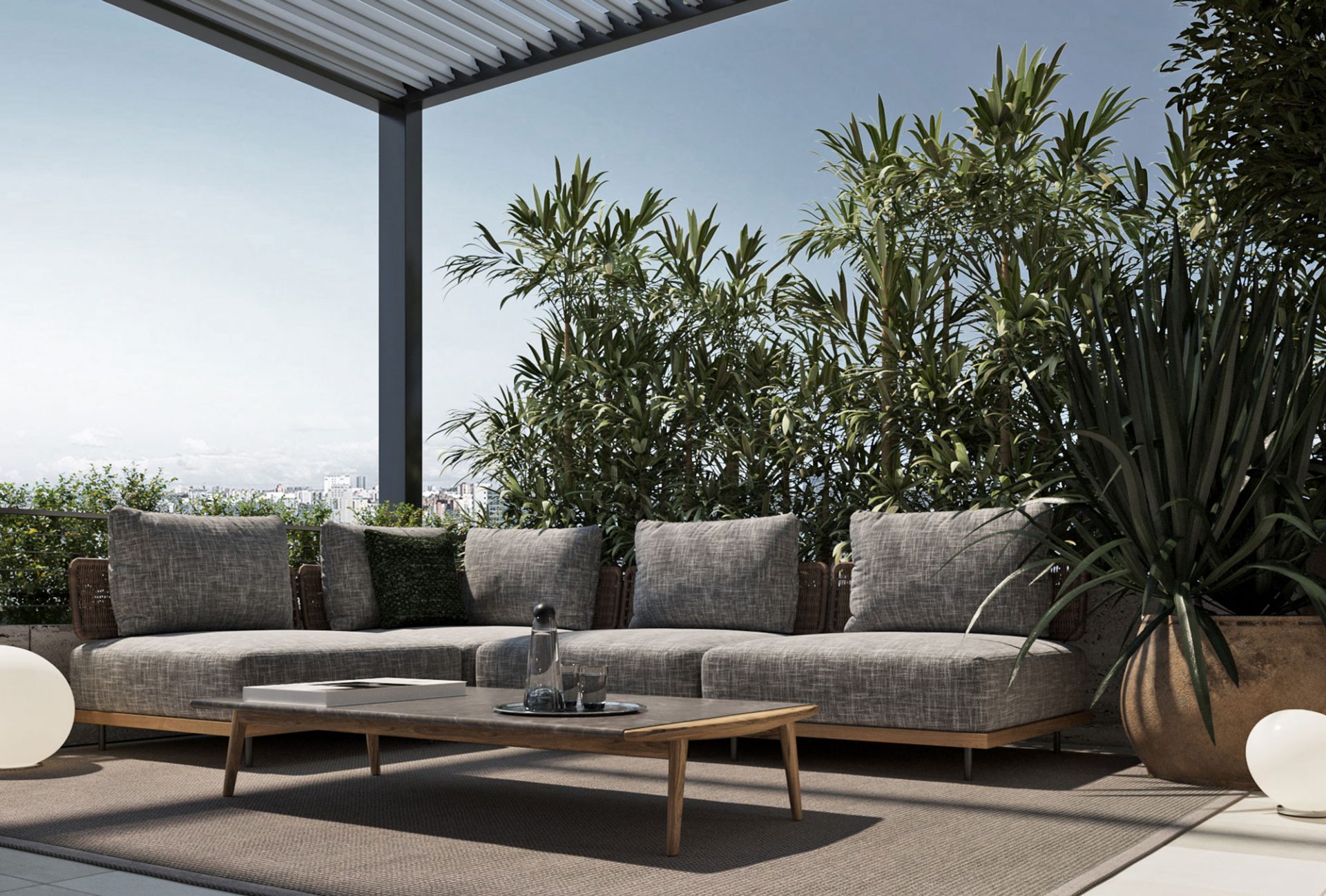 We are waiting for you in our team!
Don't hesitate to contact us
Error!
Something went wrong.
Thanks you for your message!
We will reply to you as soon as possible.