Imagine a life where every morning you wake up in your own villa on a Spanish beachfront. This is what our family villa project is about, in the heart of which we have grown a real bonsai garden.
Team:
Artem Zverev, co-founder and lead architect; Artur Sharf, co-founder and lead architect.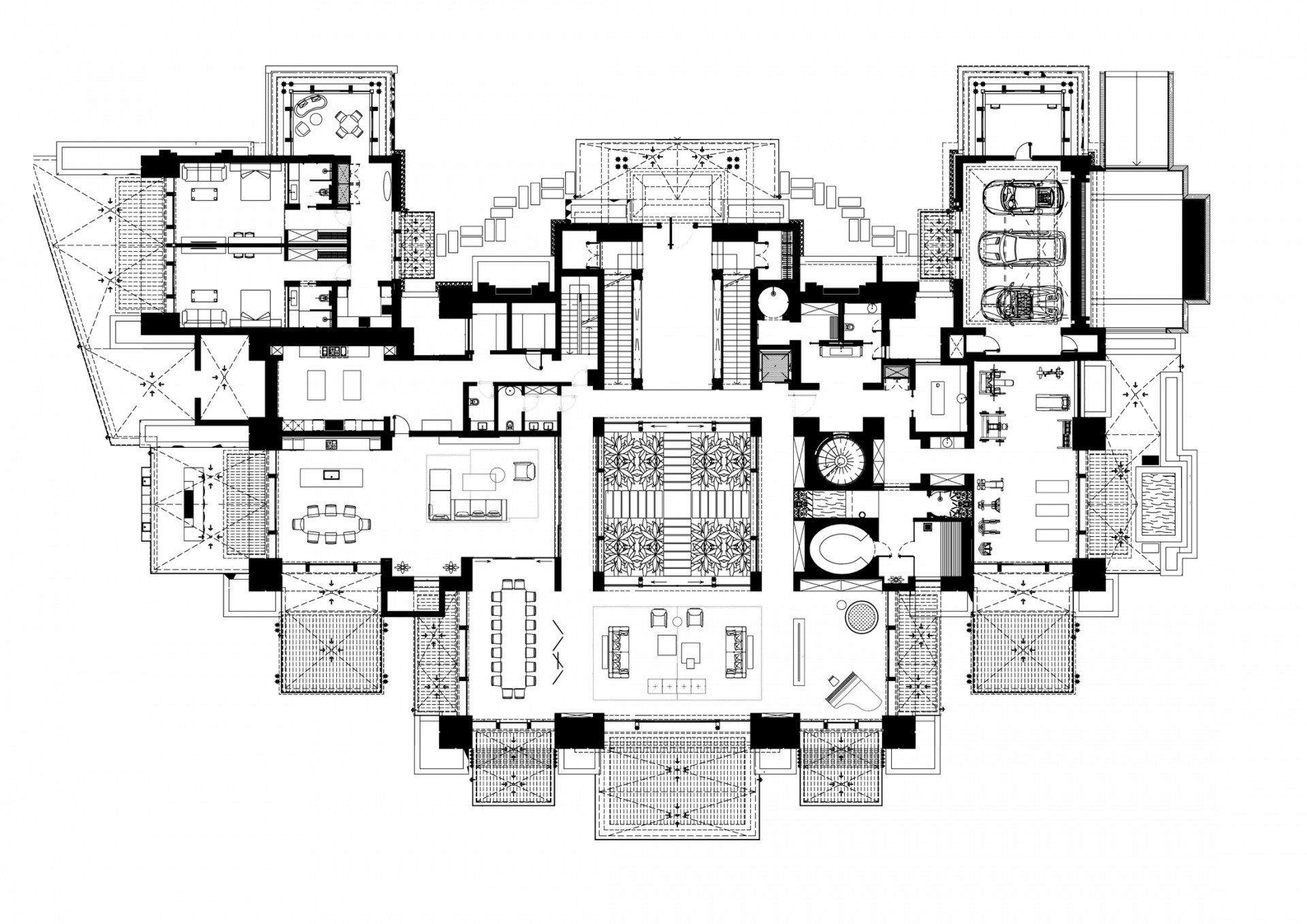 Planning
The feeling of peace and merging with nature reigns here in every corner of the common area. The lounge area with a fireplace blends into the surrounding landscape thanks to the huge panoramic windows. The highest point of the glass cube reaches 10 meters and ends at the top with an additional lighting window. The central glass cube of the house, where the metaphor of the Secret Garden is born, reaches 7,5 meters, smoothly leading to the entry point to the private beach.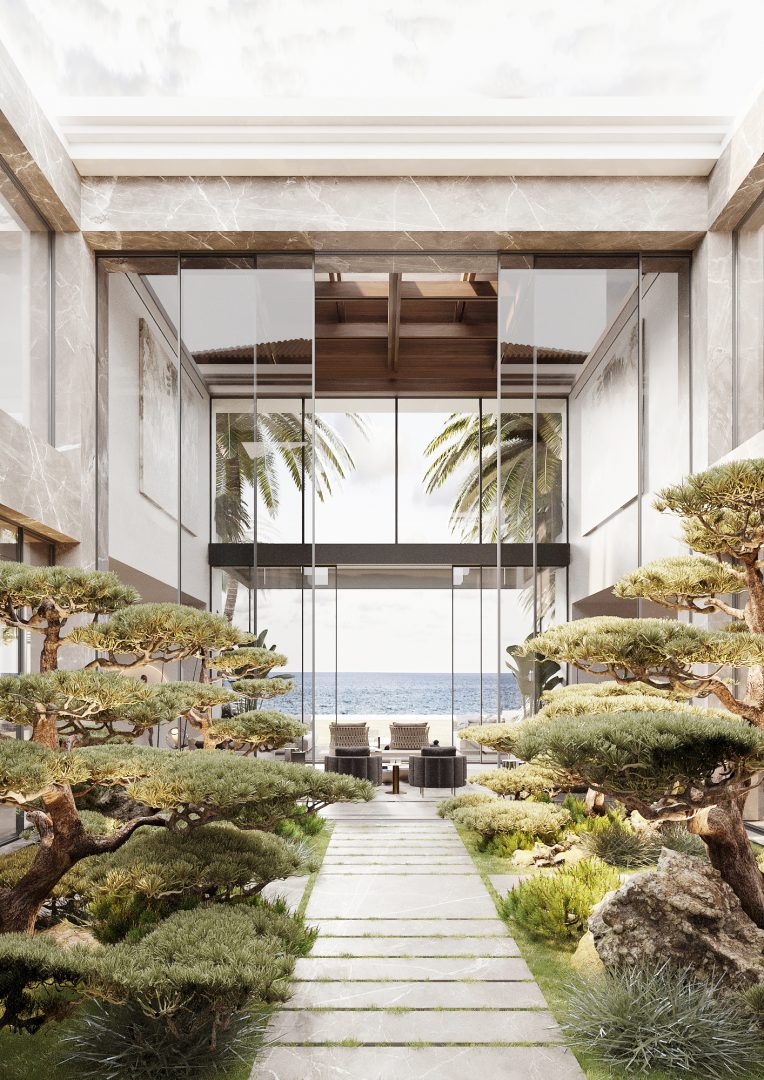 Concept
The architecture and interior of this villa embody the routine, which relaxes and at the same time delights the inhabitants of the house. Hidden on the seashore and glazed to the maximum in order to bring to life the main metaphor — a secret garden inside the house.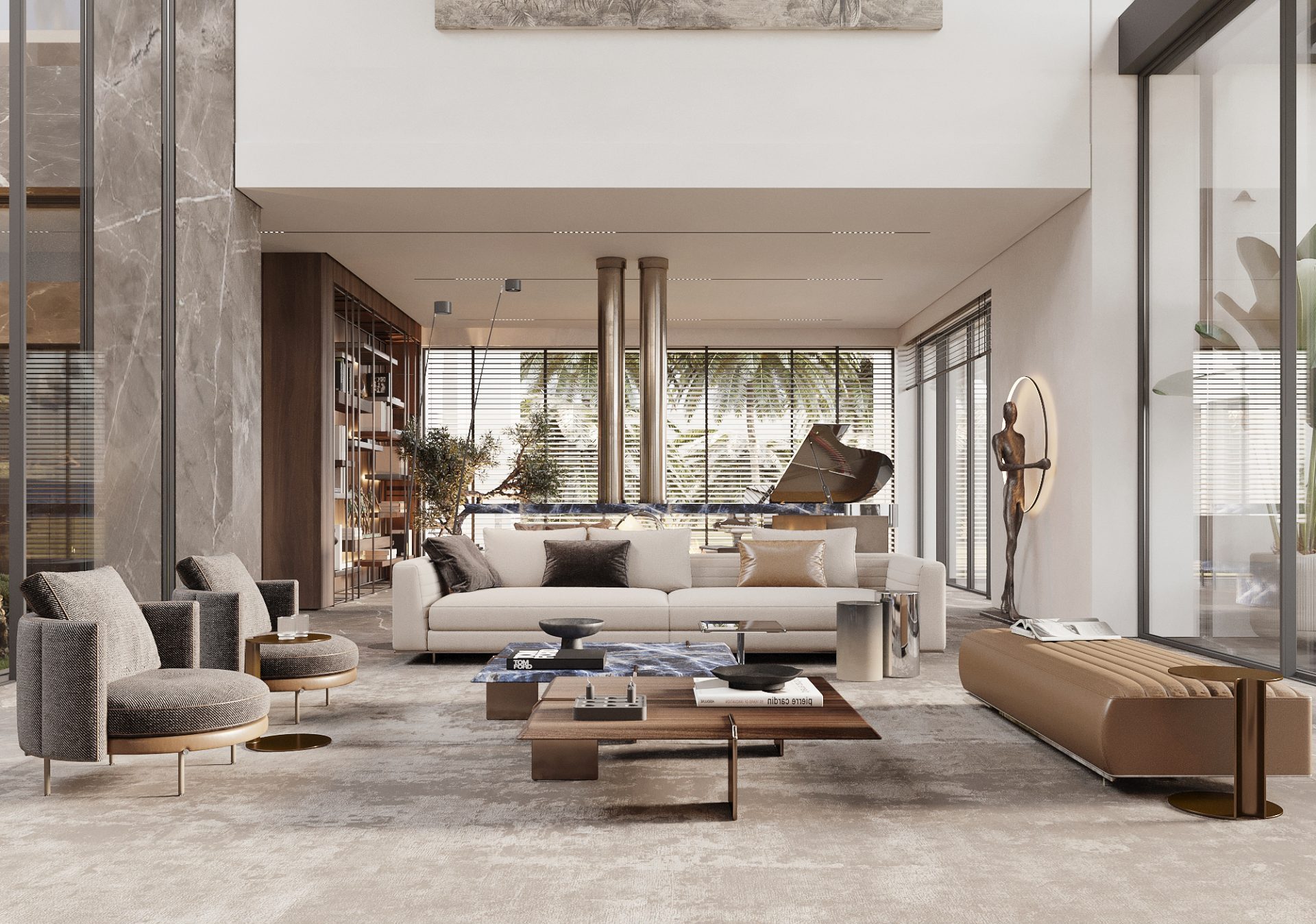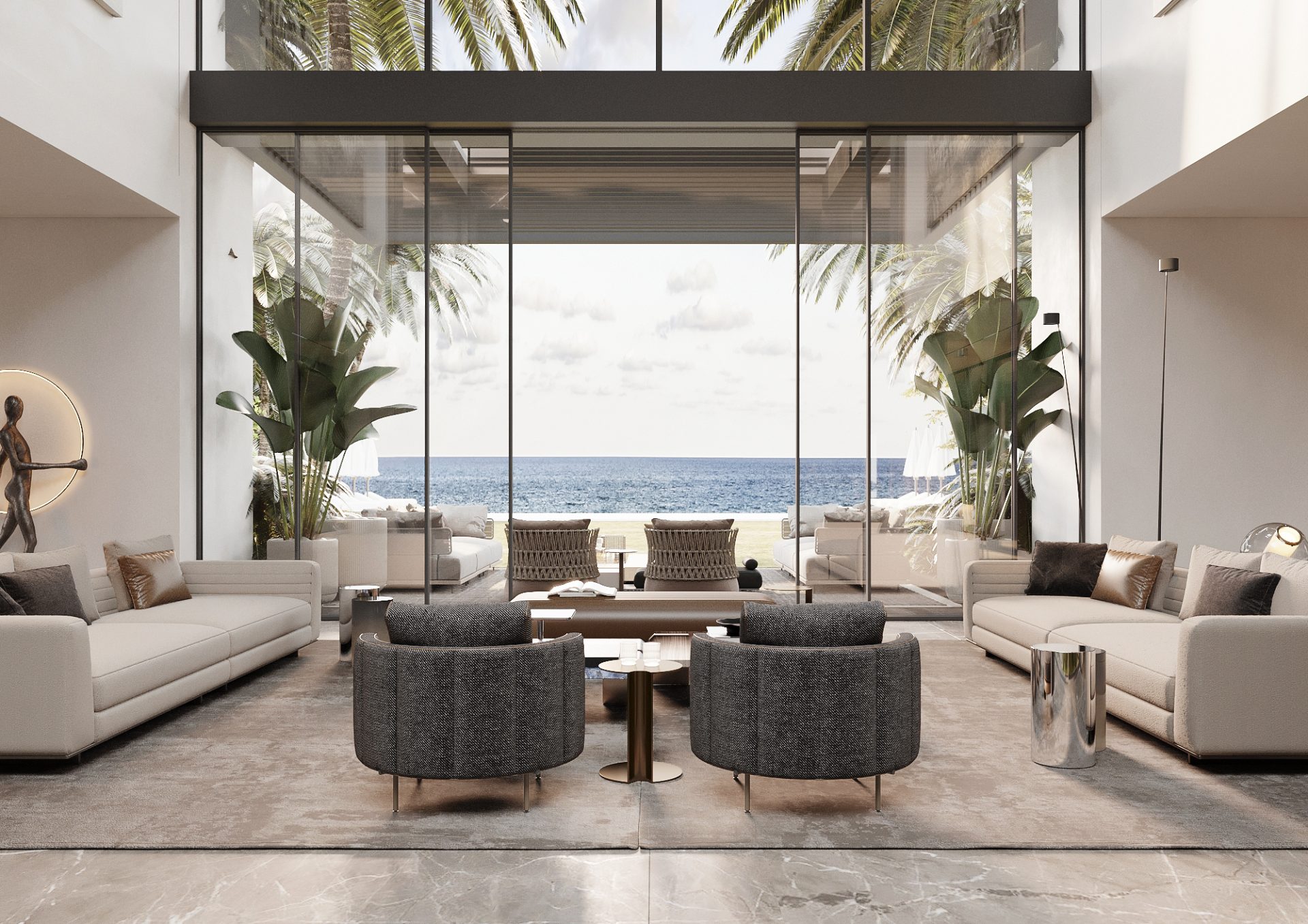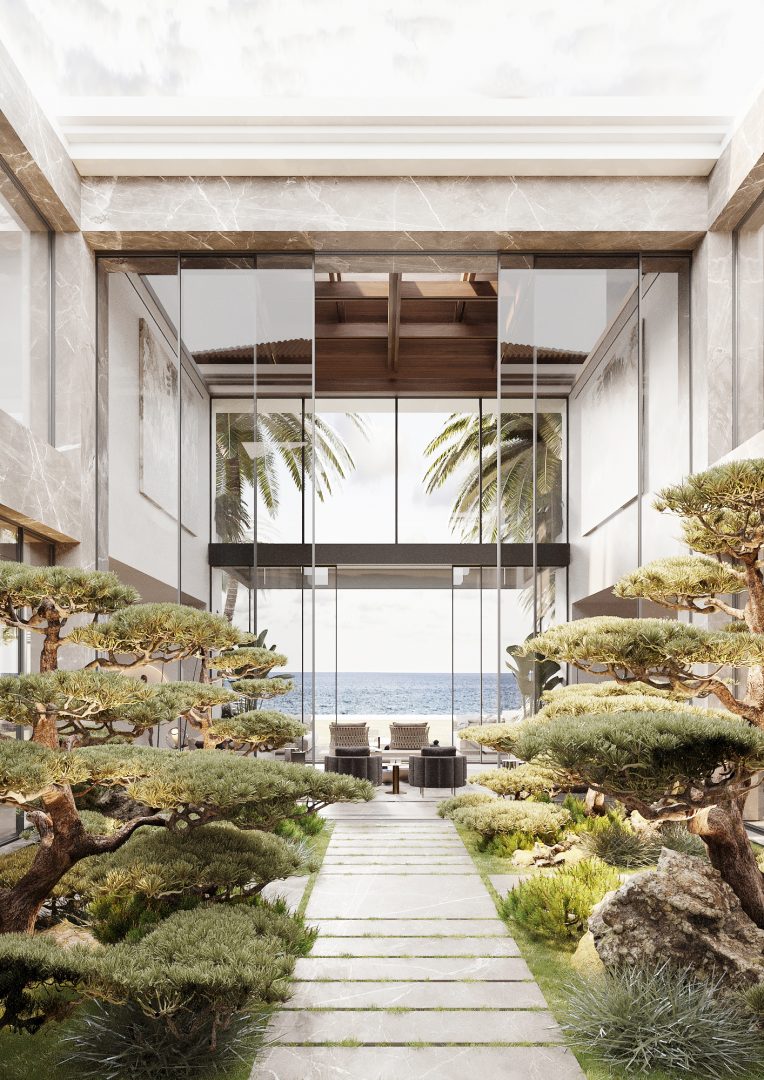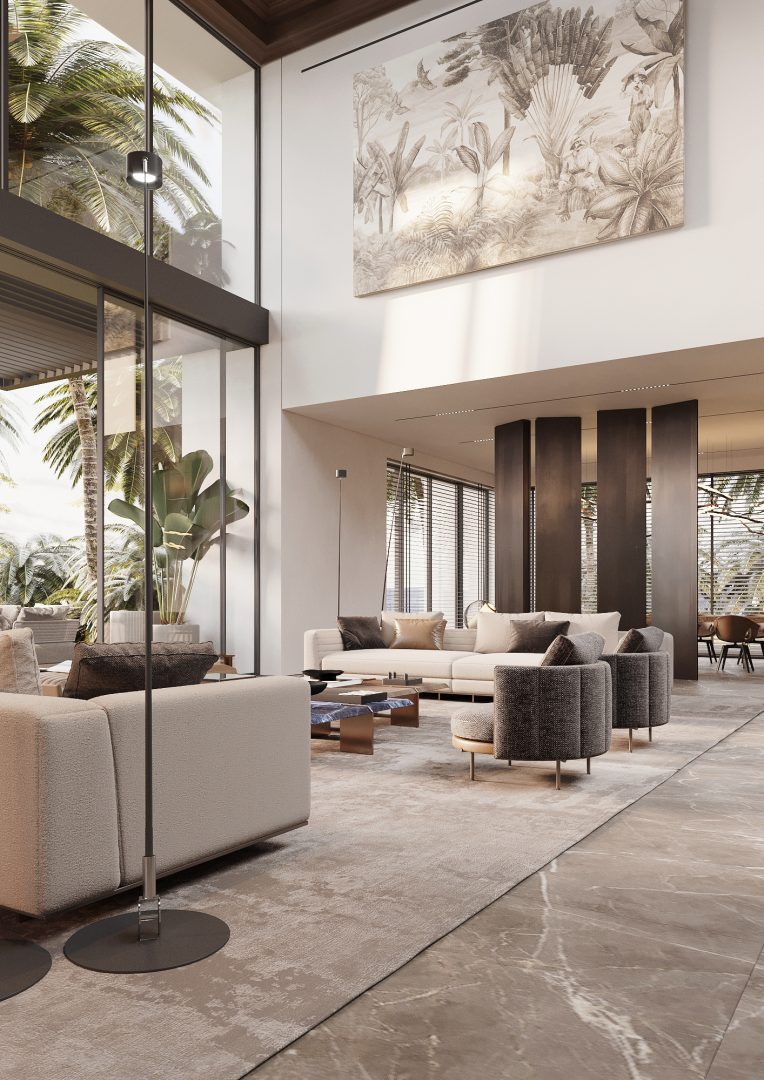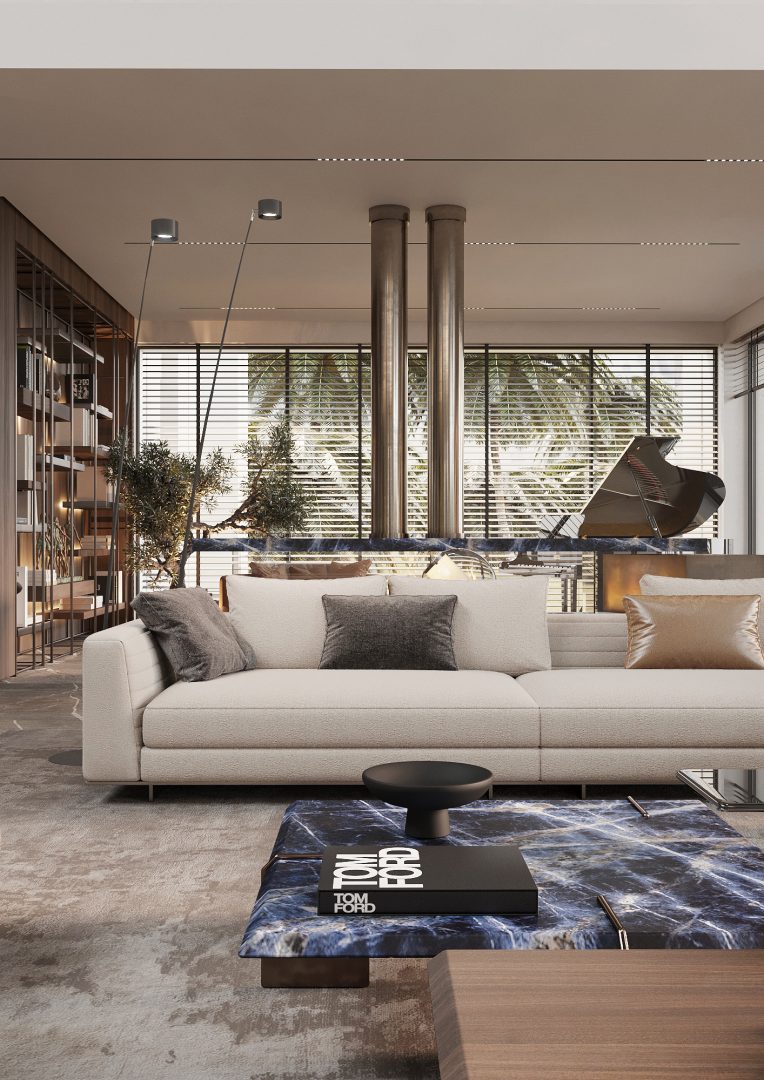 Realization
When implementing every new project, we always try to fit it into the environment as organically as possible. Thus, the main material of the project is Manhattan gray stone, against the background of which we placed the accents in Sodalite Blue and brass.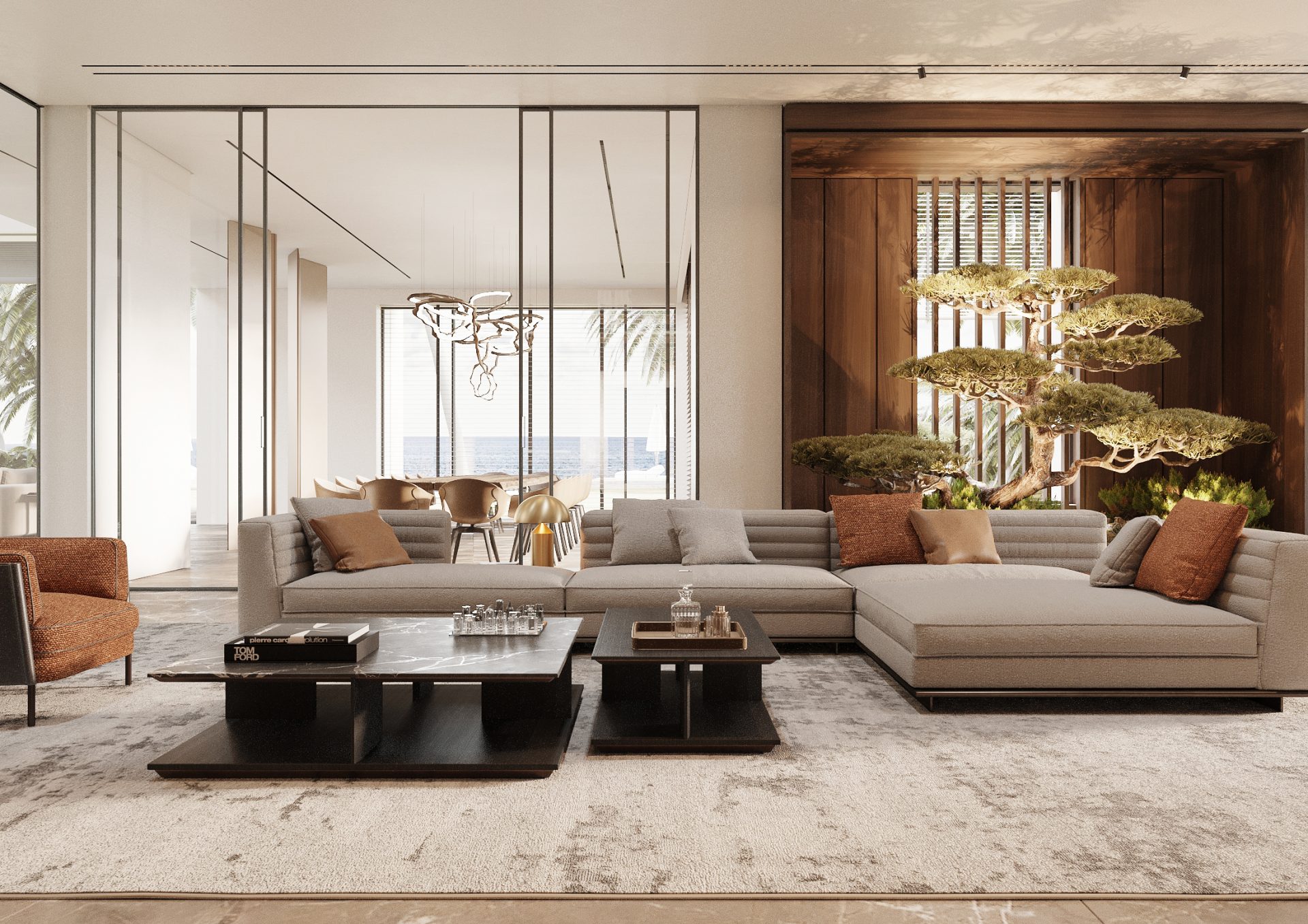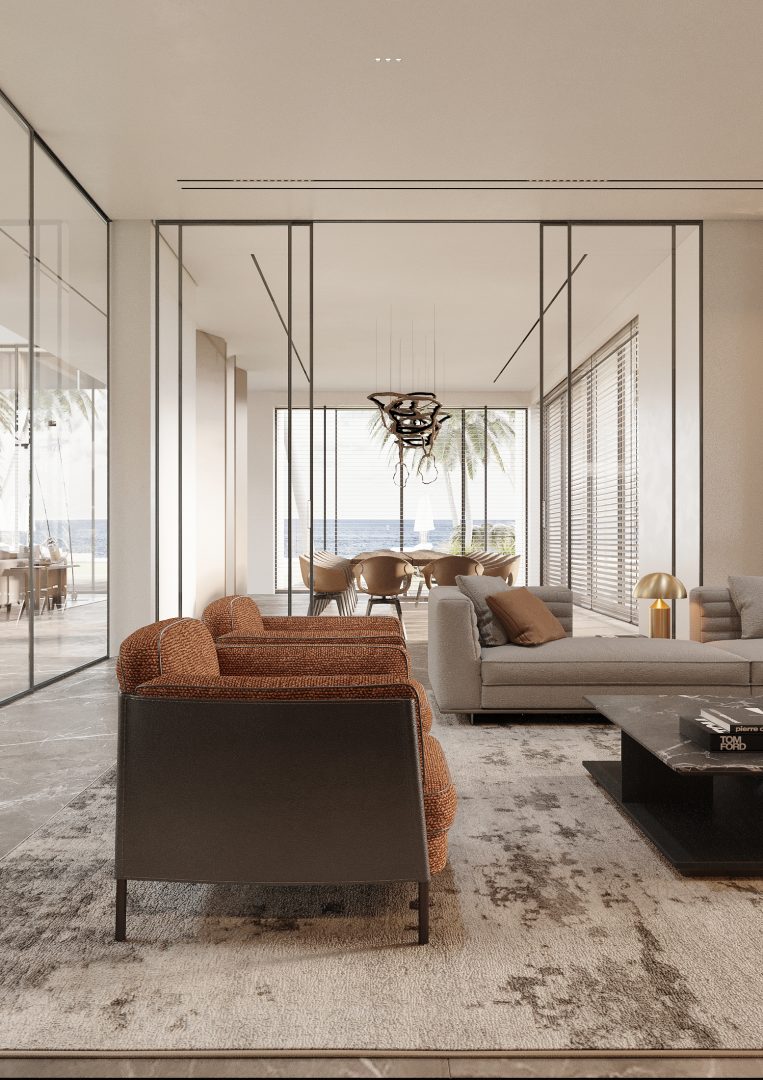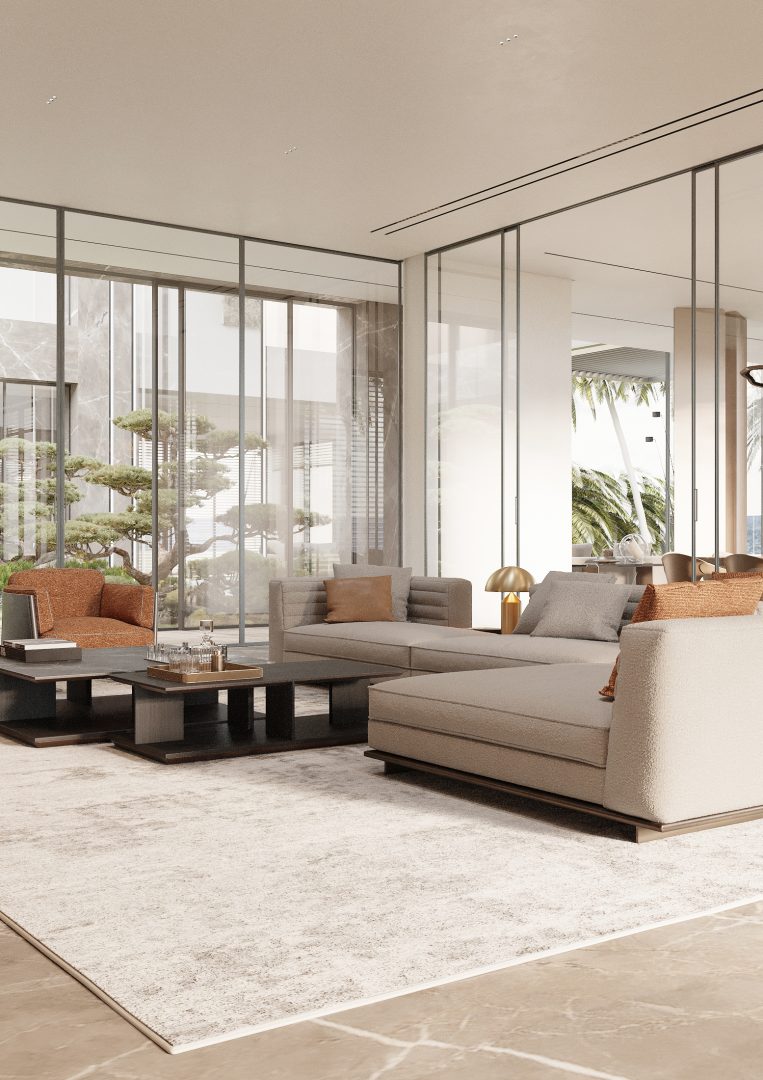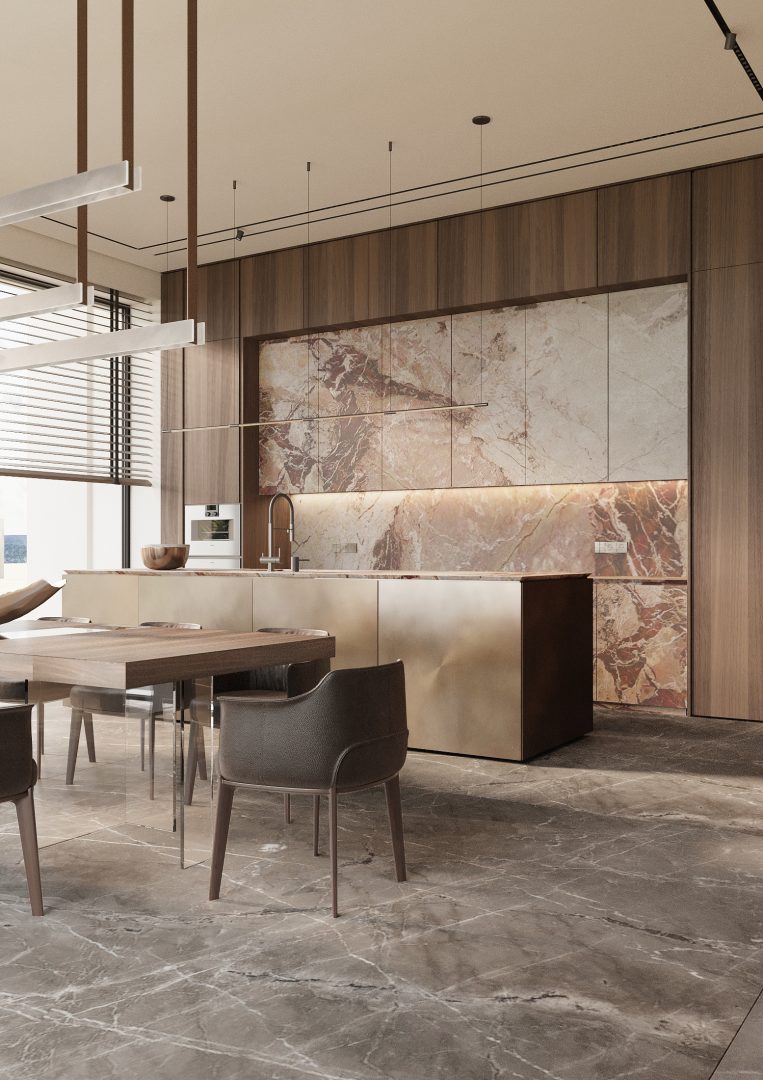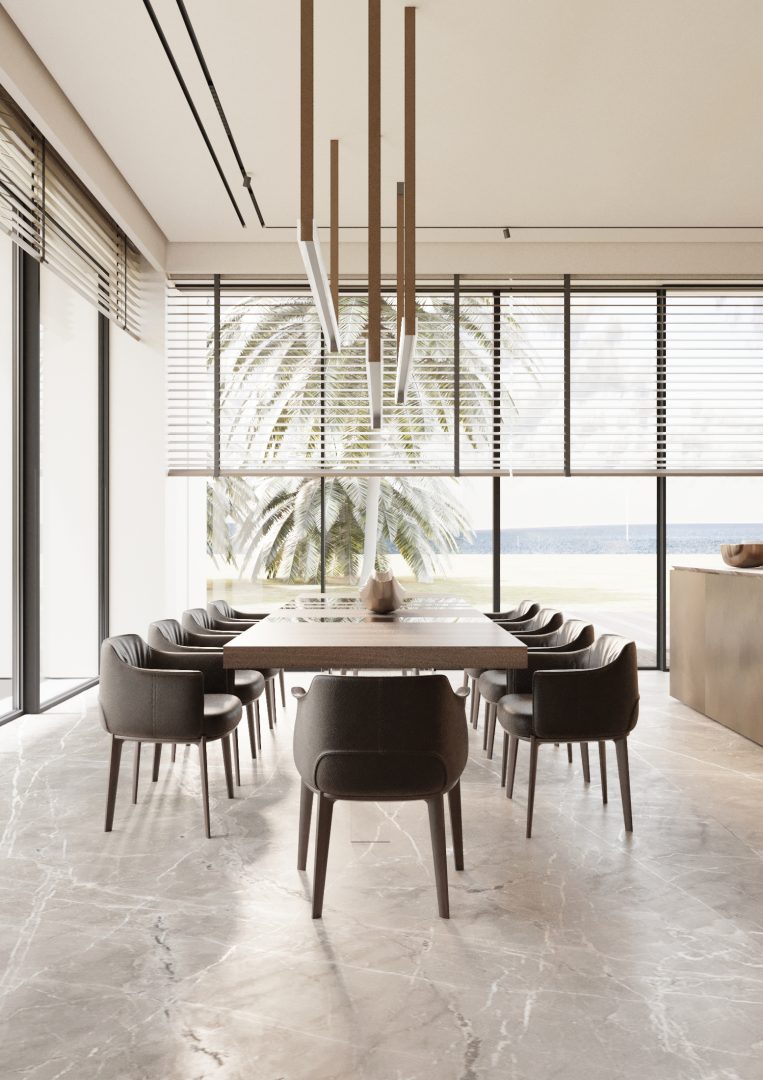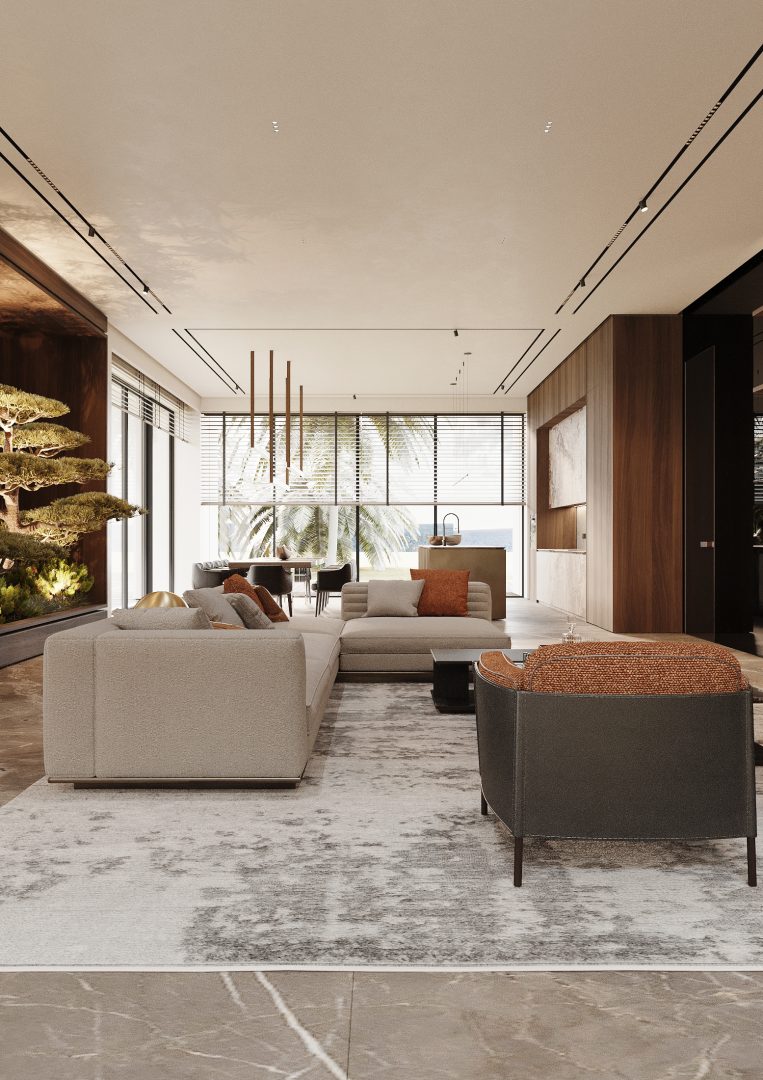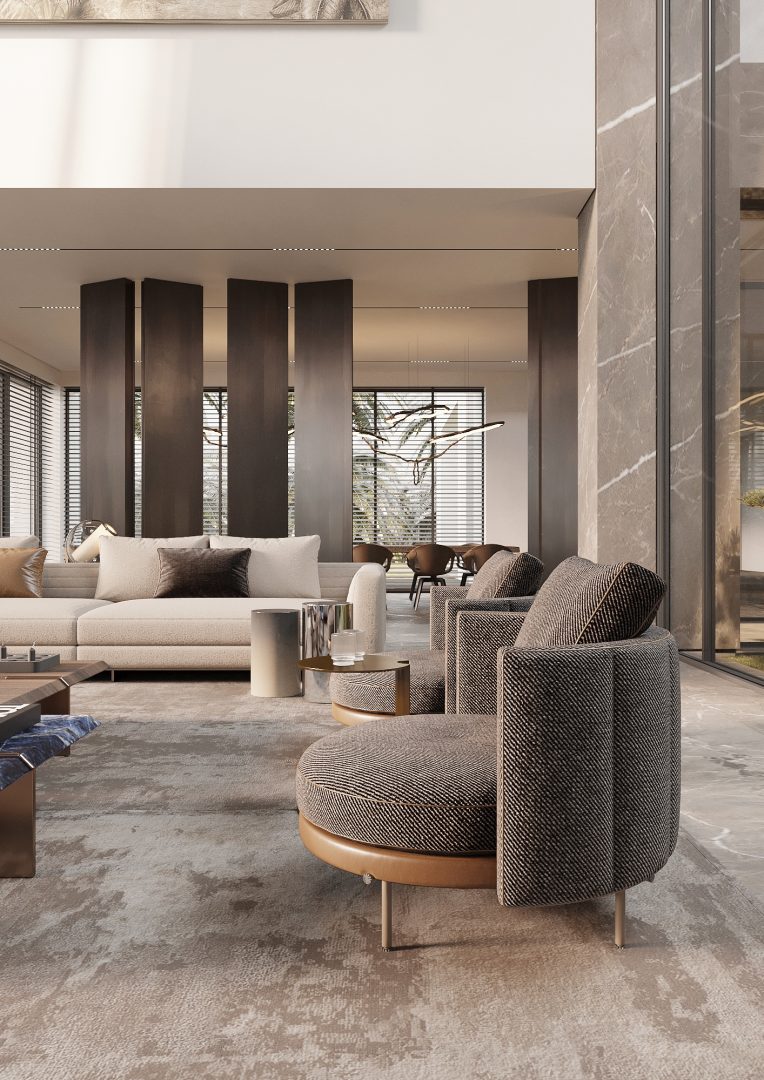 We are waiting for you in our team!
Don't hesitate to contact us
Error!
Something went wrong.
Thanks you for your message!
We will reply to you as soon as possible.