Brief
The main goal of this interior design project was to impress every visitor who crosses the threshold. Clients also wanted to be as close to nature as it's possible being inside. So the YODEZEEN team used some special design techniques to blur the boundaries between the forest around and the life inside this house.
Location:
Kyiv region, Ukraine
Square meters:
7,642 ft² / 710m²
Team:
Artem Zverev, co-founder and lead architect, Artur Sharf, co-founder and lead architect, responsible for interior design: Alina Andriushchenko, responsible for architecture: Khrystyna Haliuta, Maks Sydorchuk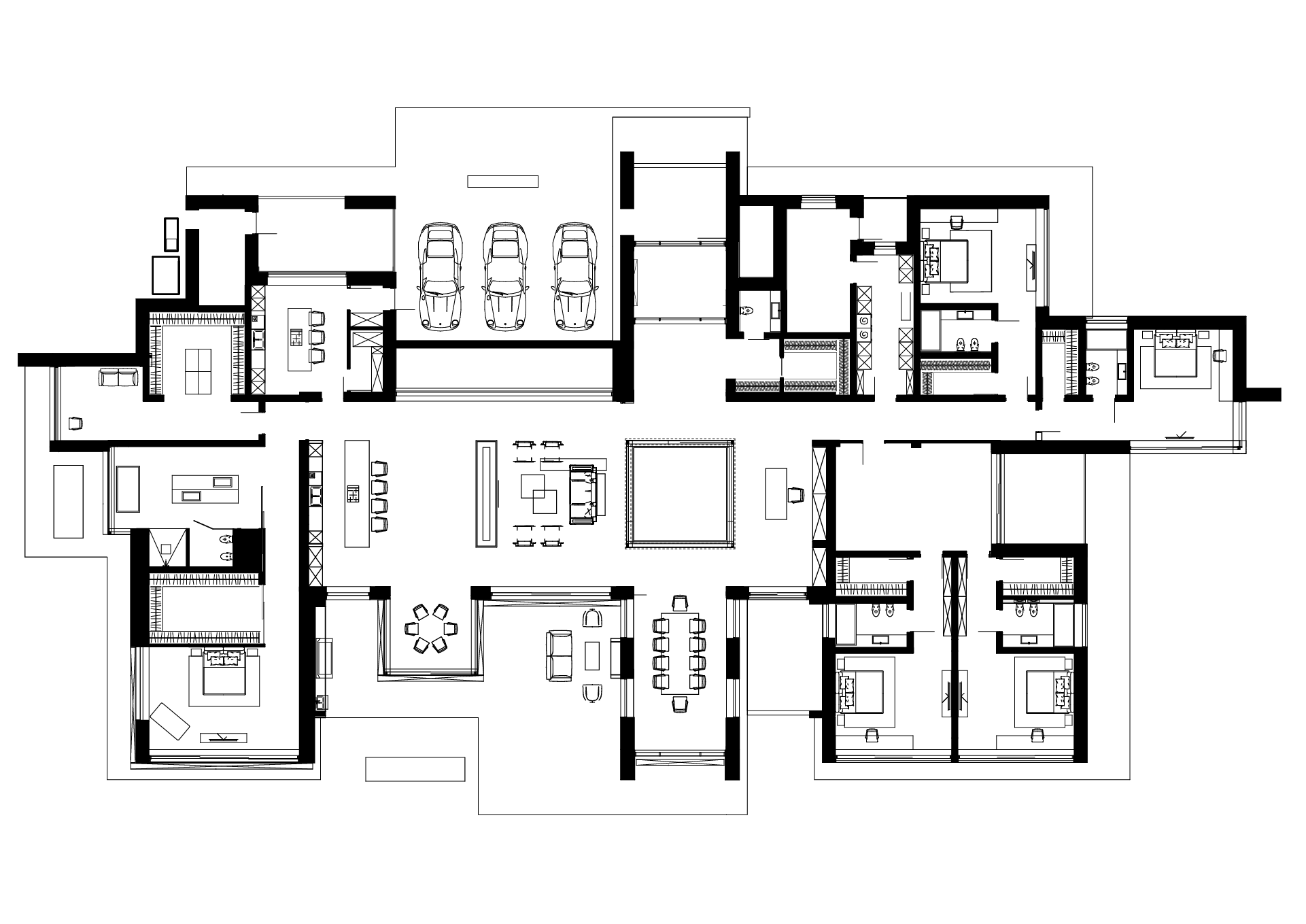 Planning
Native House has a lounge zone with a fireplace, endless marble corridors, and mesmerizing green atrium. Master bedroom together with the spacious bathroom looks into the forest, where no one will disturb the leisure of the residents and the guests, while the technical zones face the street and the road.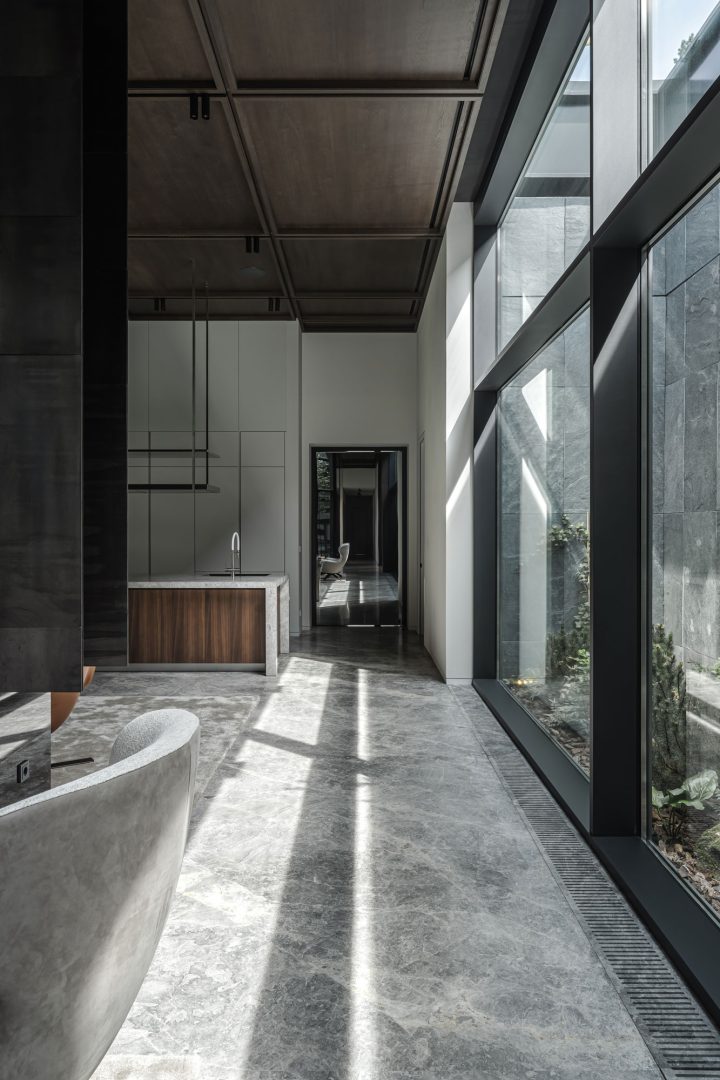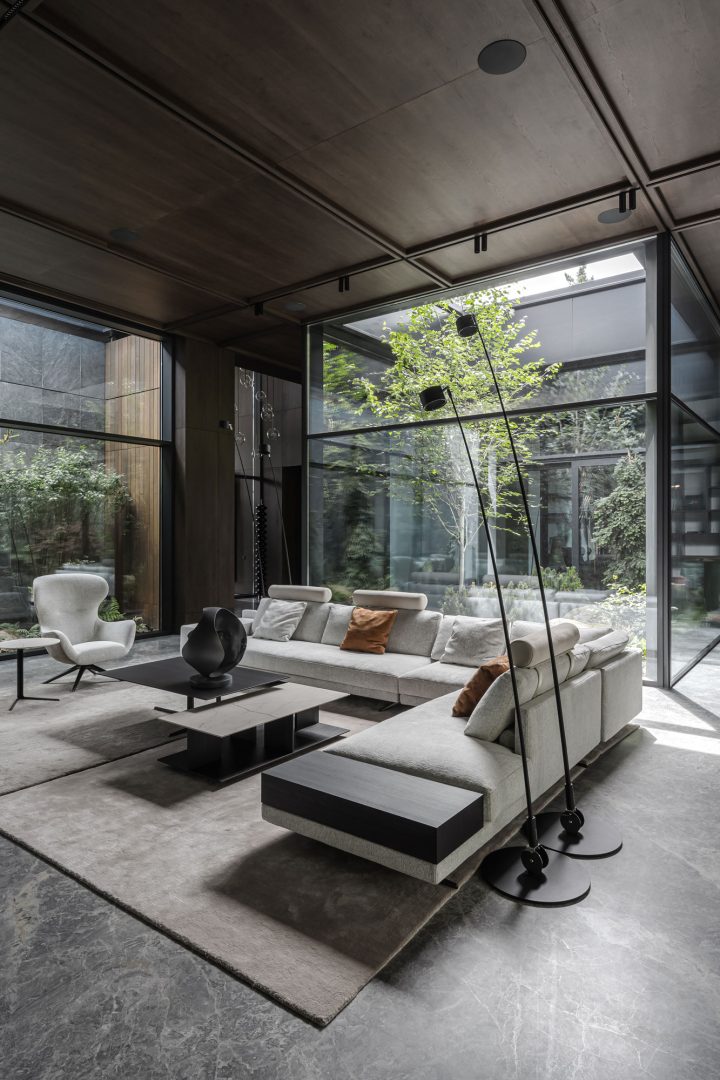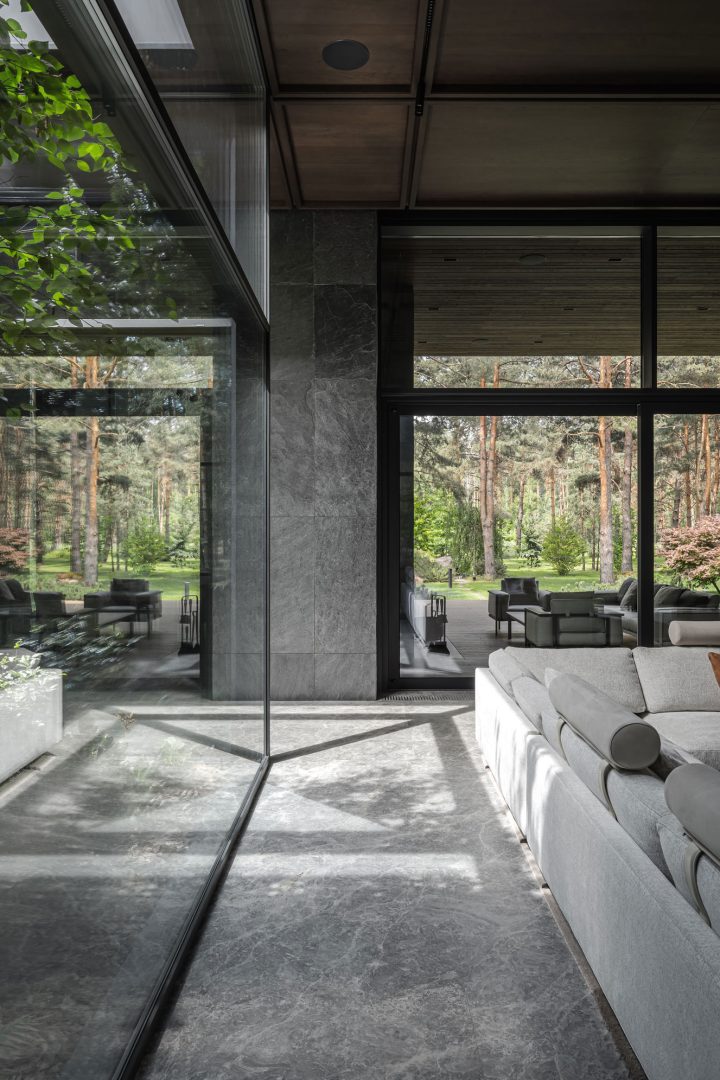 Concept
The Native House's main feature, which the clients instantly fell in love with, is the presence of so-called green wells. Along with the architectural elements, the green wells bring together the landscape and the house, showcasing how the designers ingeniously created a feeling of nature inside the home. Inspired by the trend of using live compositions indoors, the team placed three such zones around the house.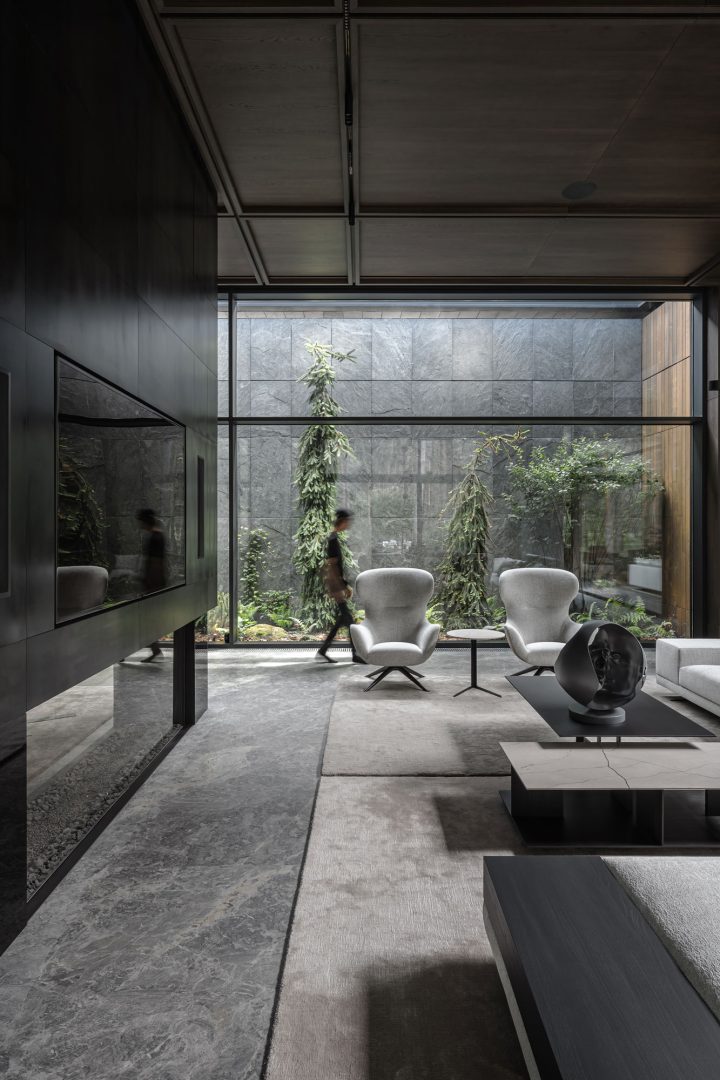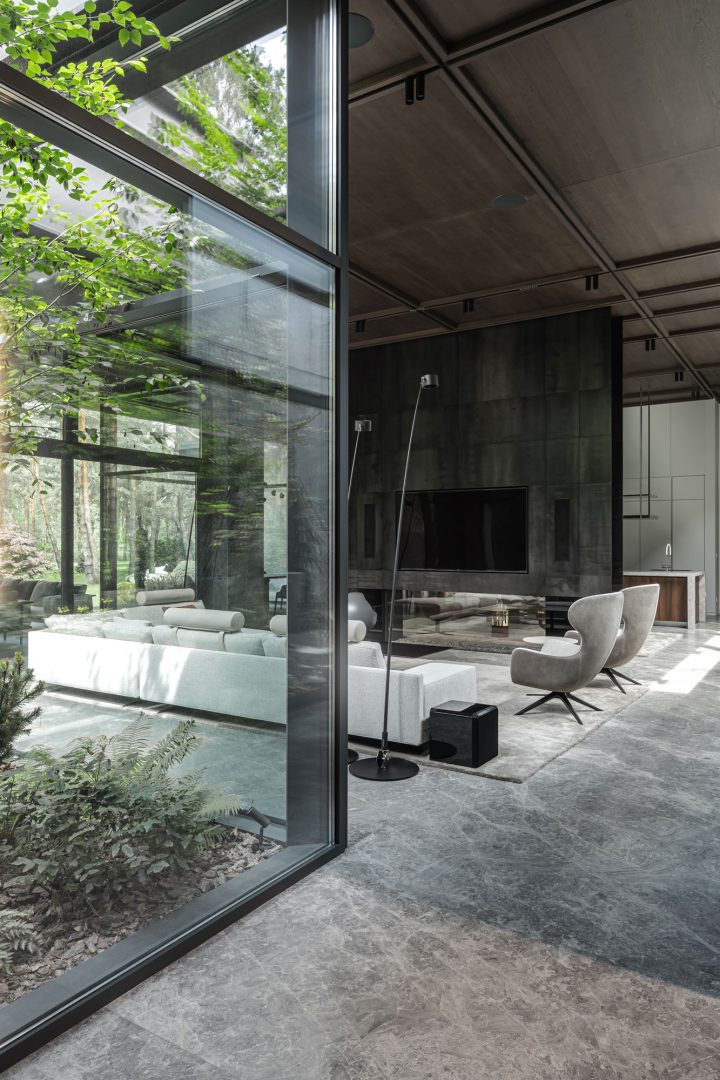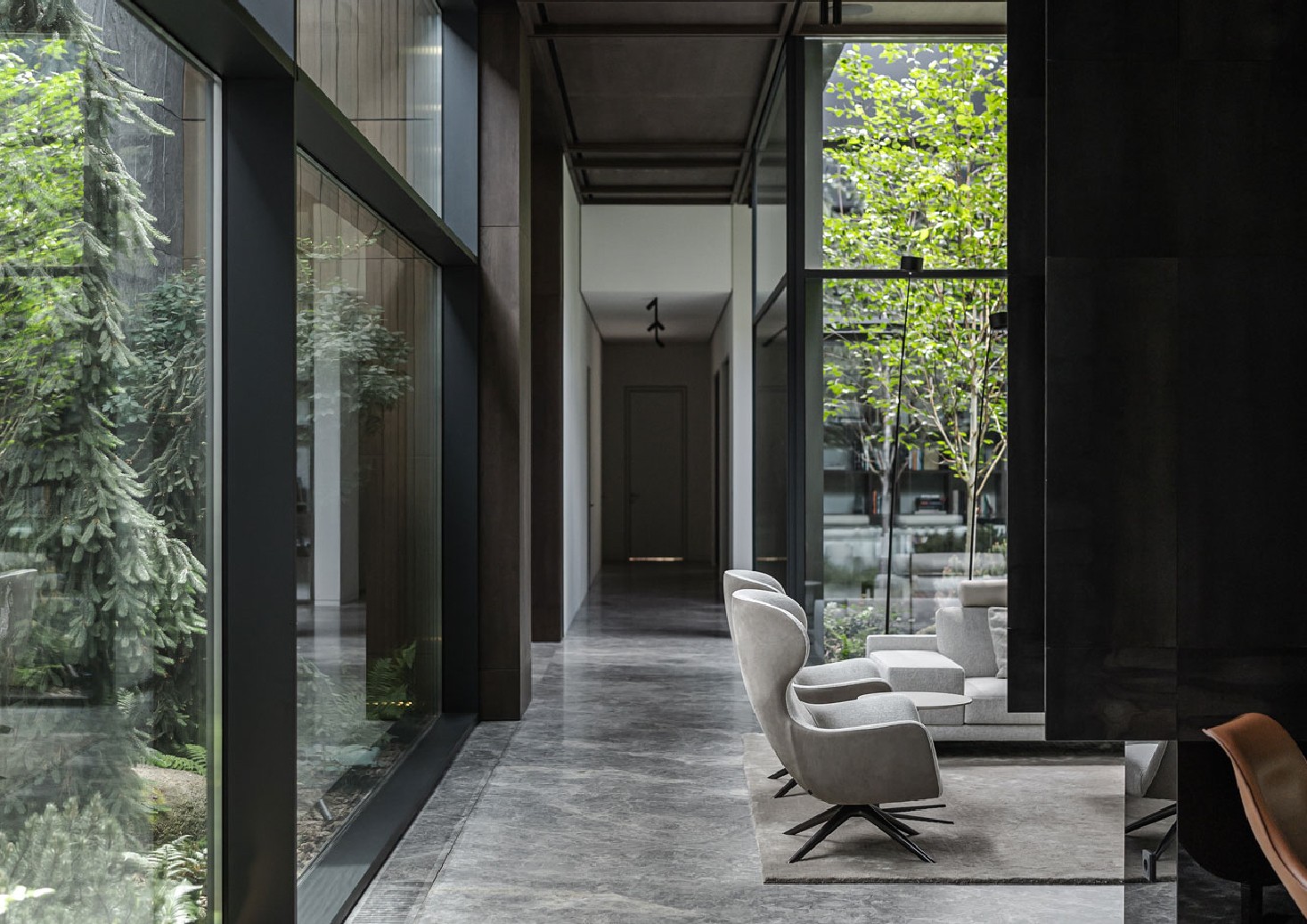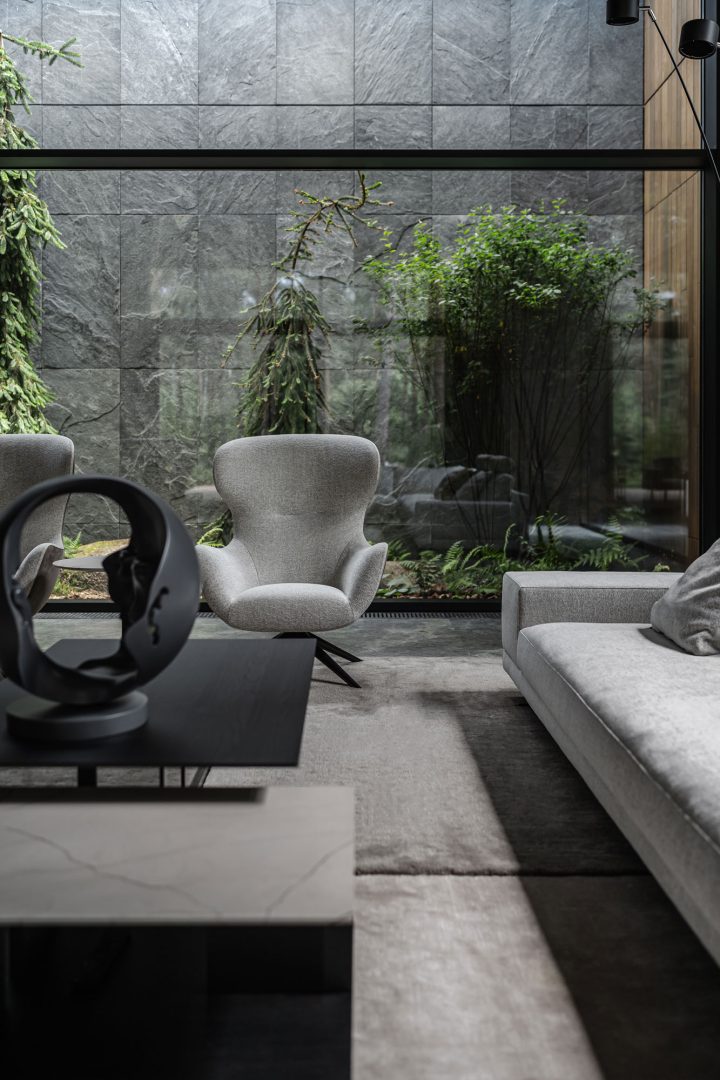 Realization
Native House is about a warm palette of wood, light gray natural stone, and large glazing surfaces. The central atrium got a coniferous composition with a rather complicated piece of technology to conserve its plants year-round. The living room, which has the lounge area and the fireplace, is designed to be the most spectacular room filled with fresh air.
The team designed a master zone to create a certain feeling of "openness" due to its shape and distribution. The wing of the bedroom appears to cut off the structure from other areas, creating an internal microclimate.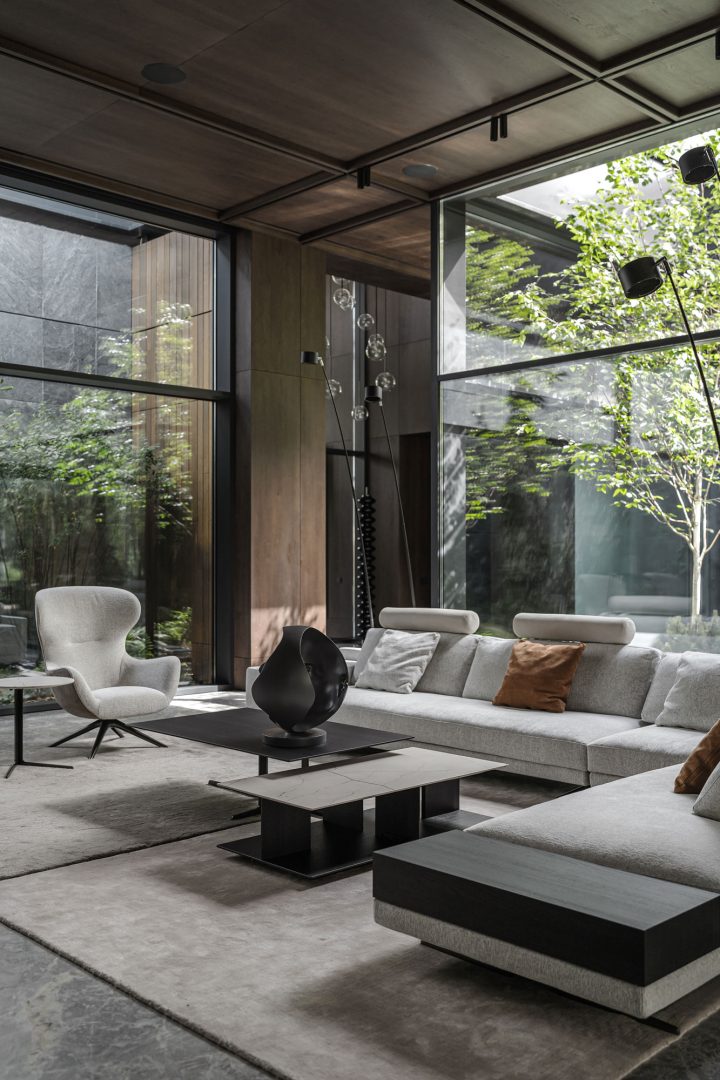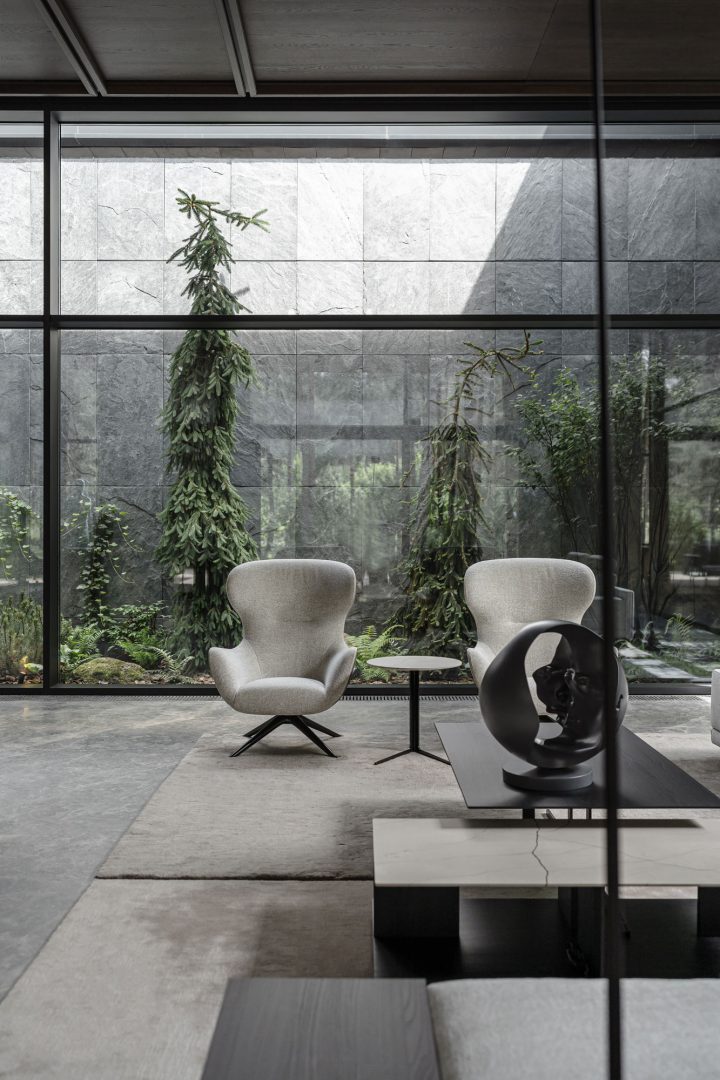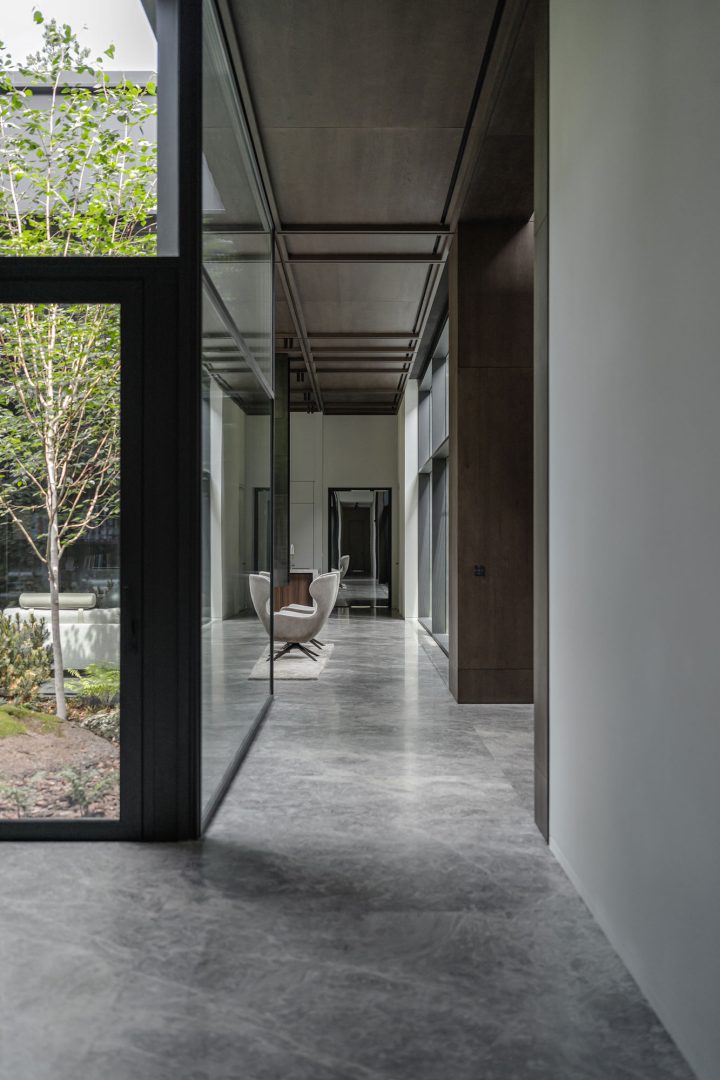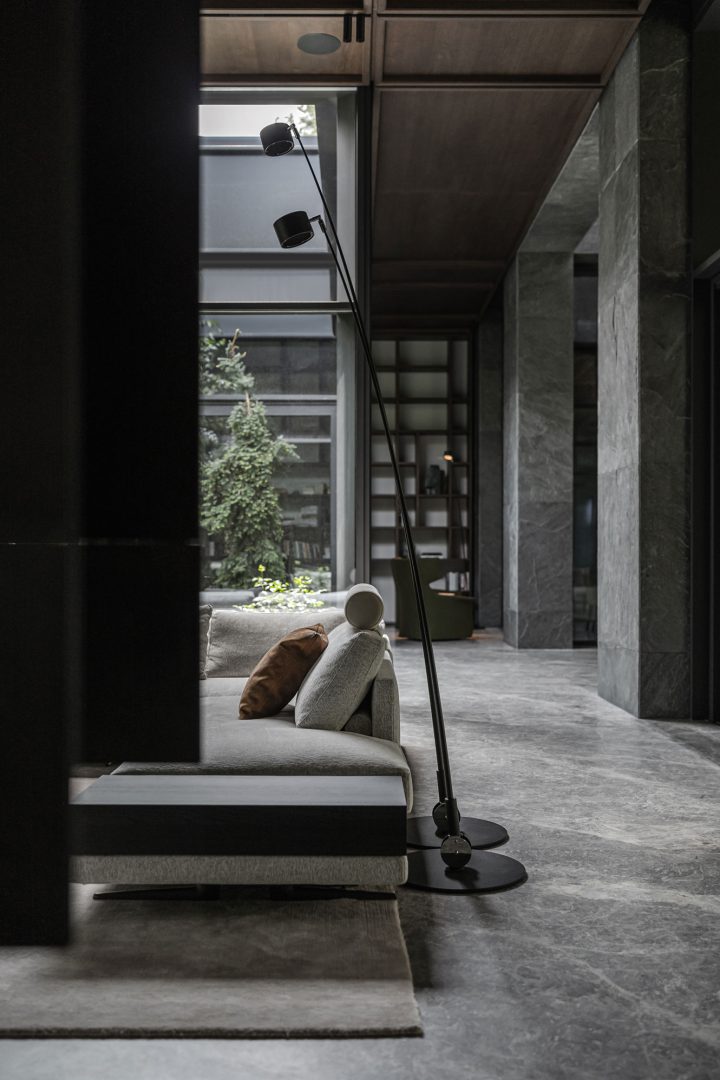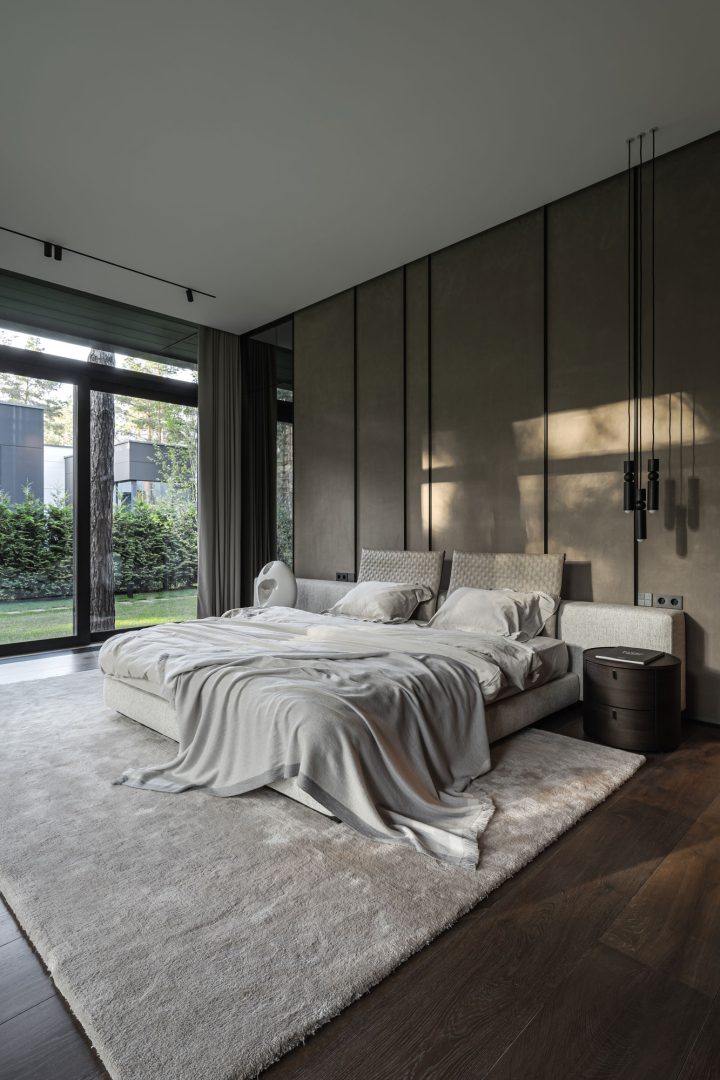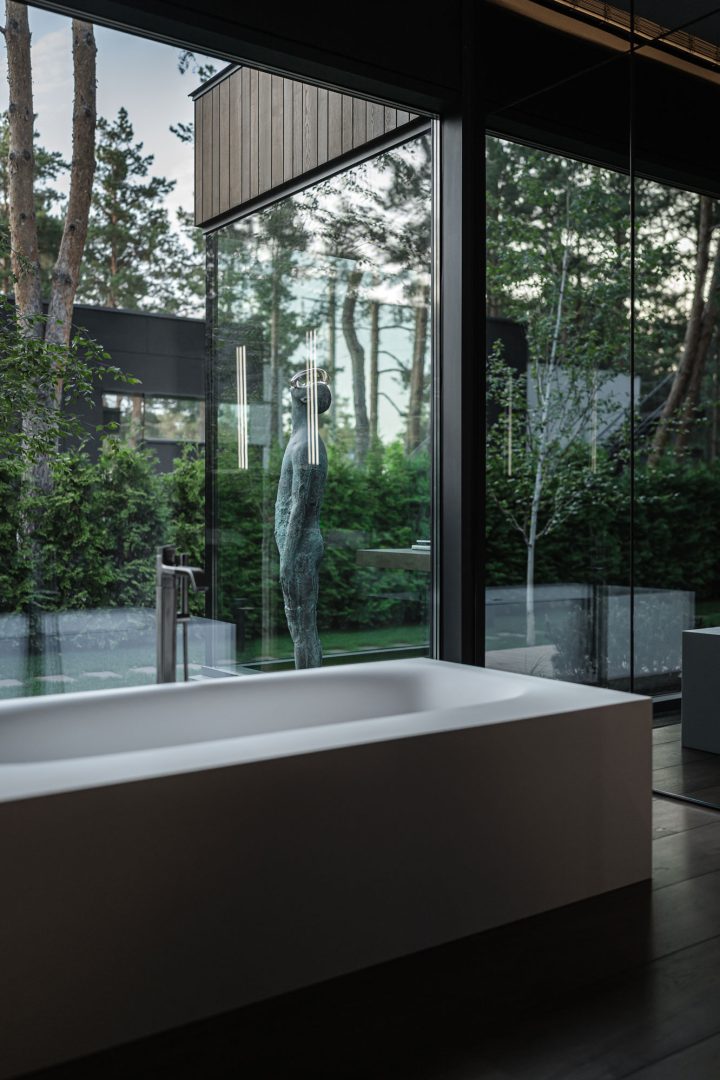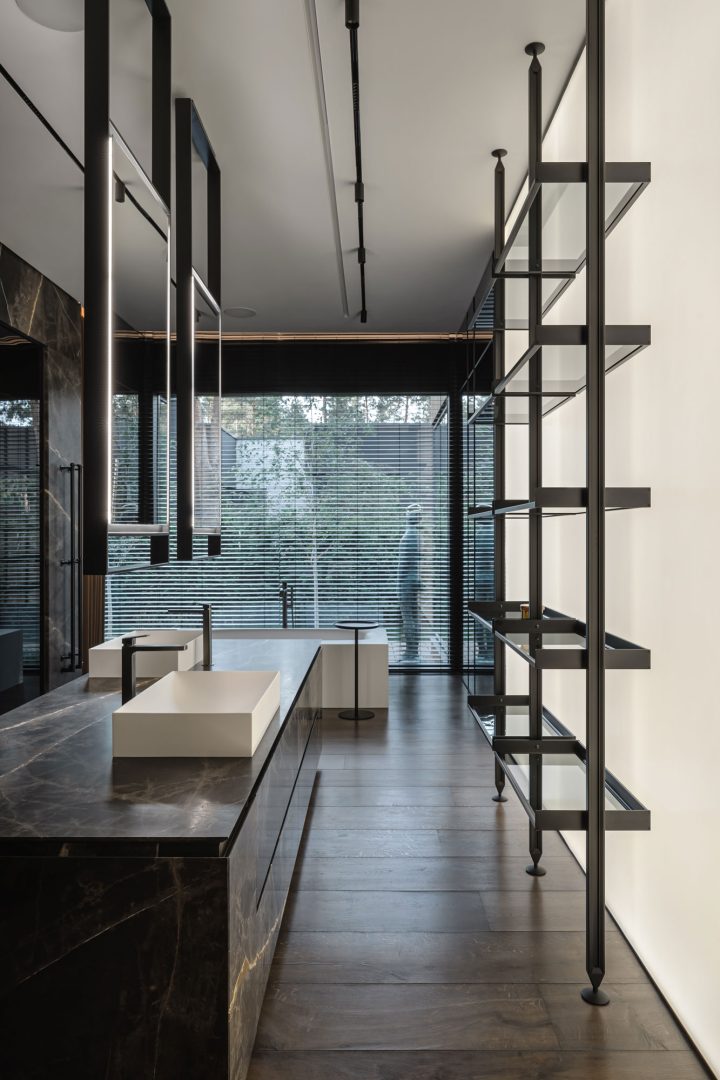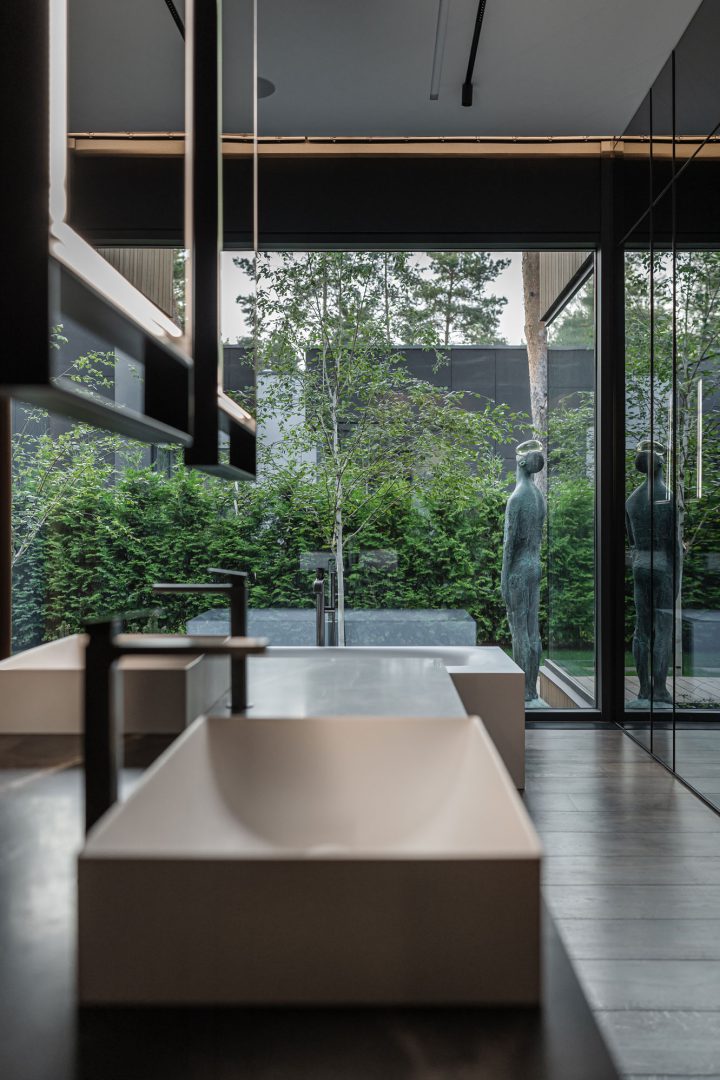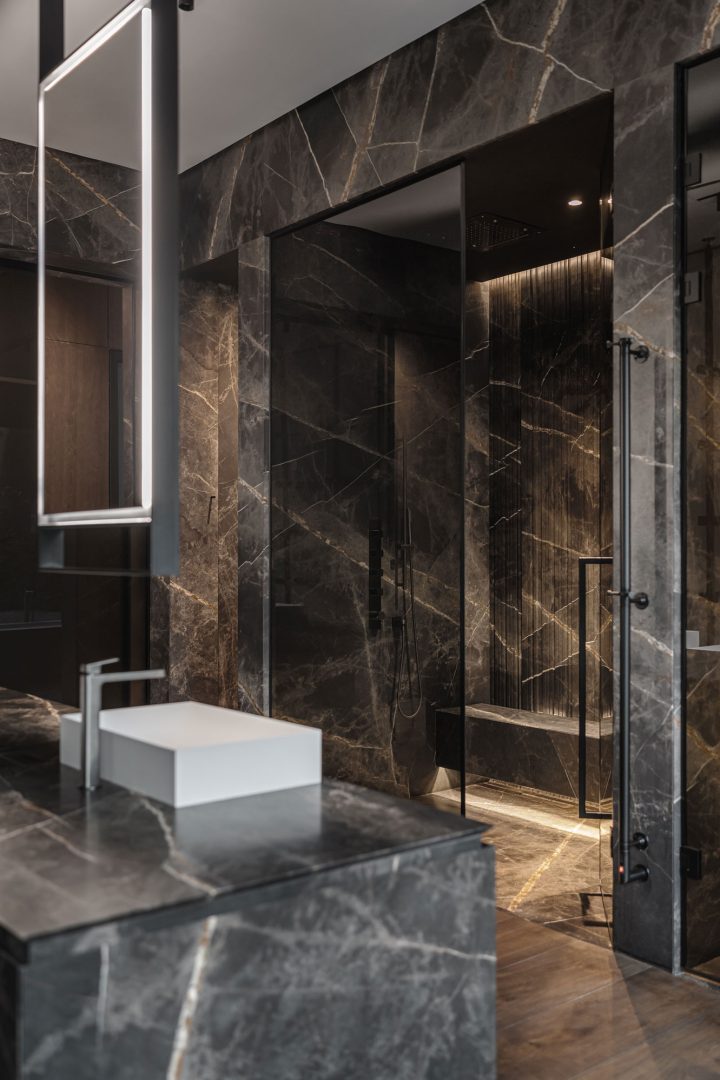 We are waiting for you in our team!
Don't hesitate to contact us
Error!
Something went wrong.
Thanks you for your message!
We will reply to you as soon as possible.