The client's wish for a 'great place to live' prompted YoDezeen to maximize the use of natural materials. Free movement through the various rooms heightens the perception of space. Architects took a practical approach to the design; it is an interpretation of classic tradition in a modern cool techno way, reflected in the elements used.
Team:
Artem Zverev, Artur Sharf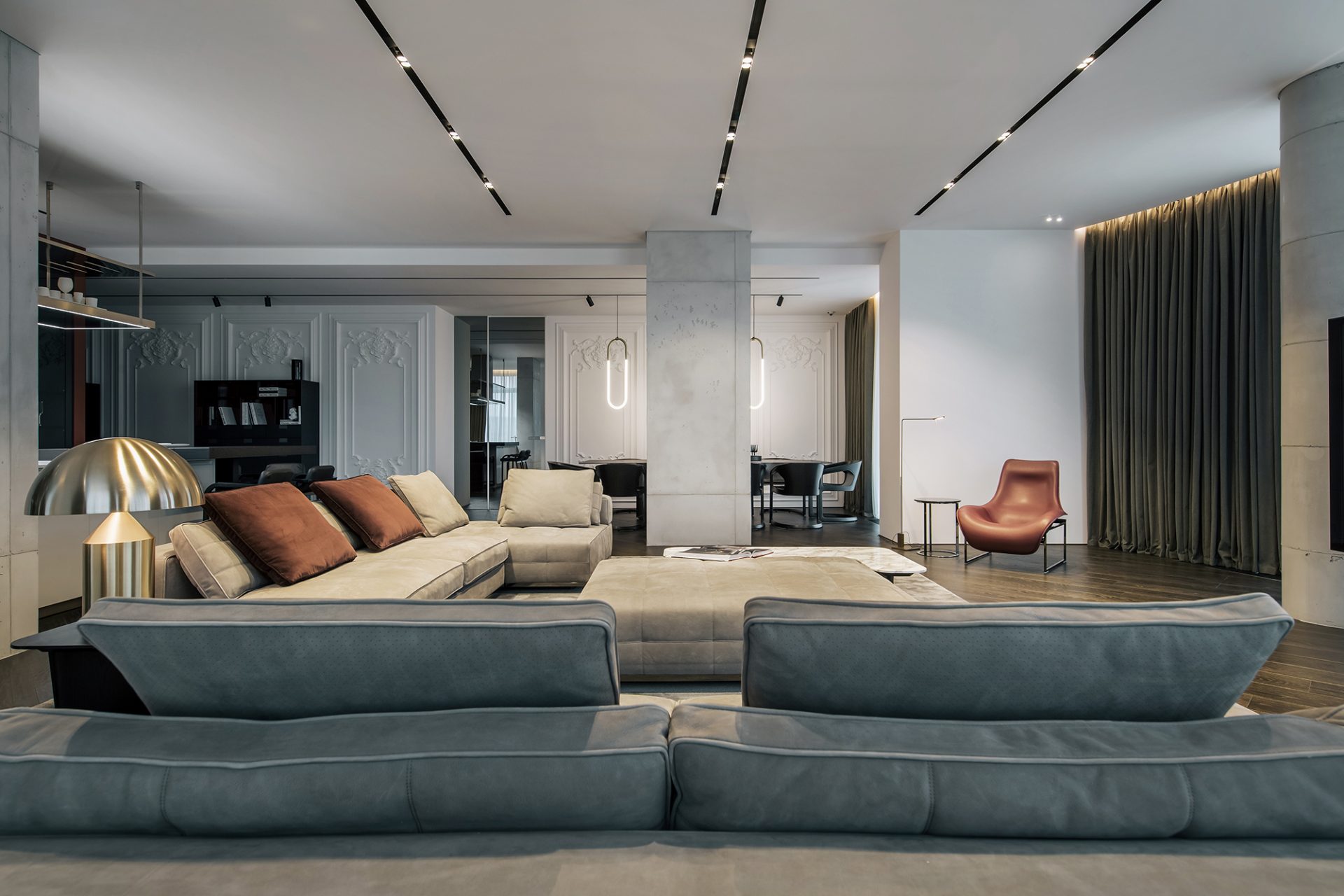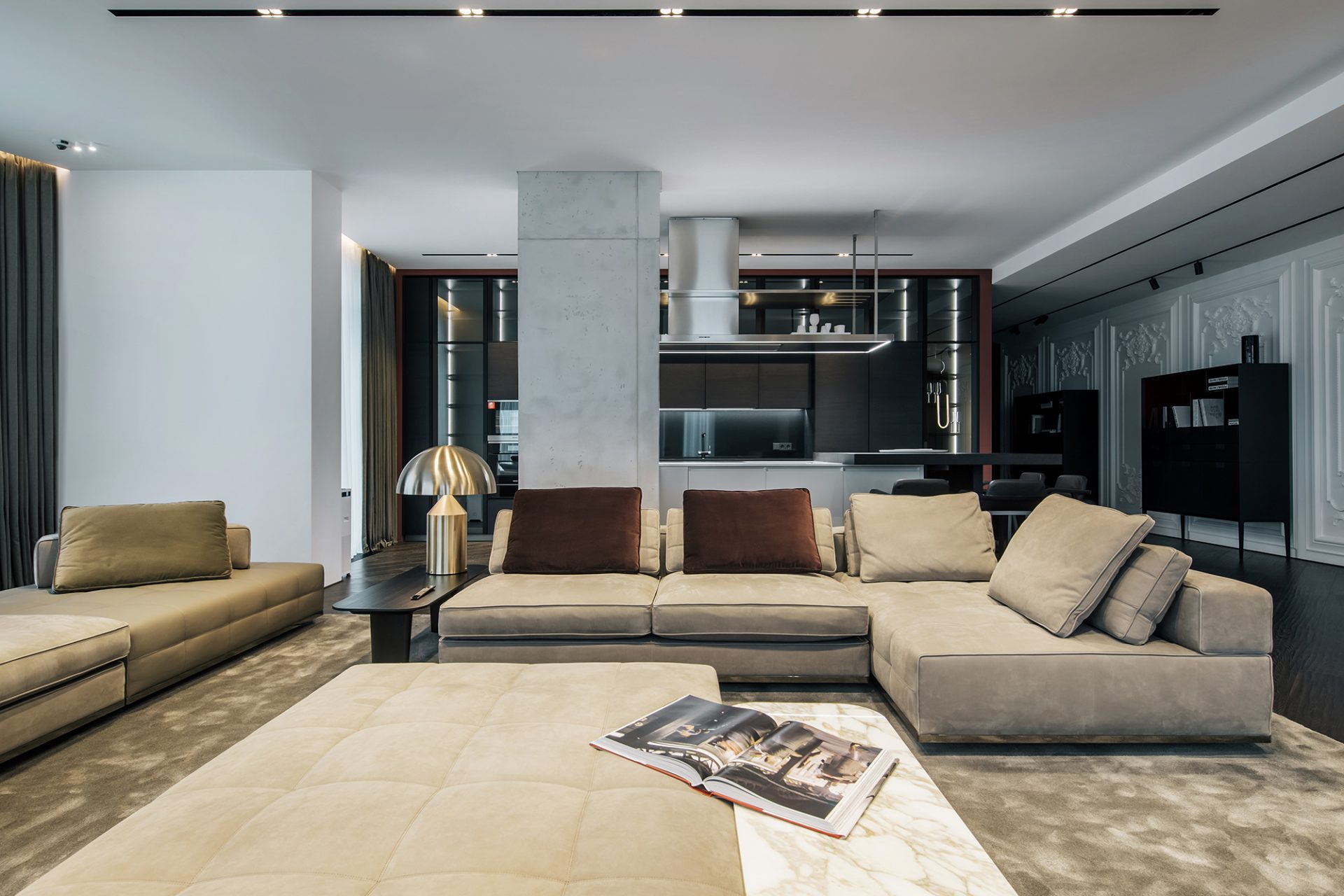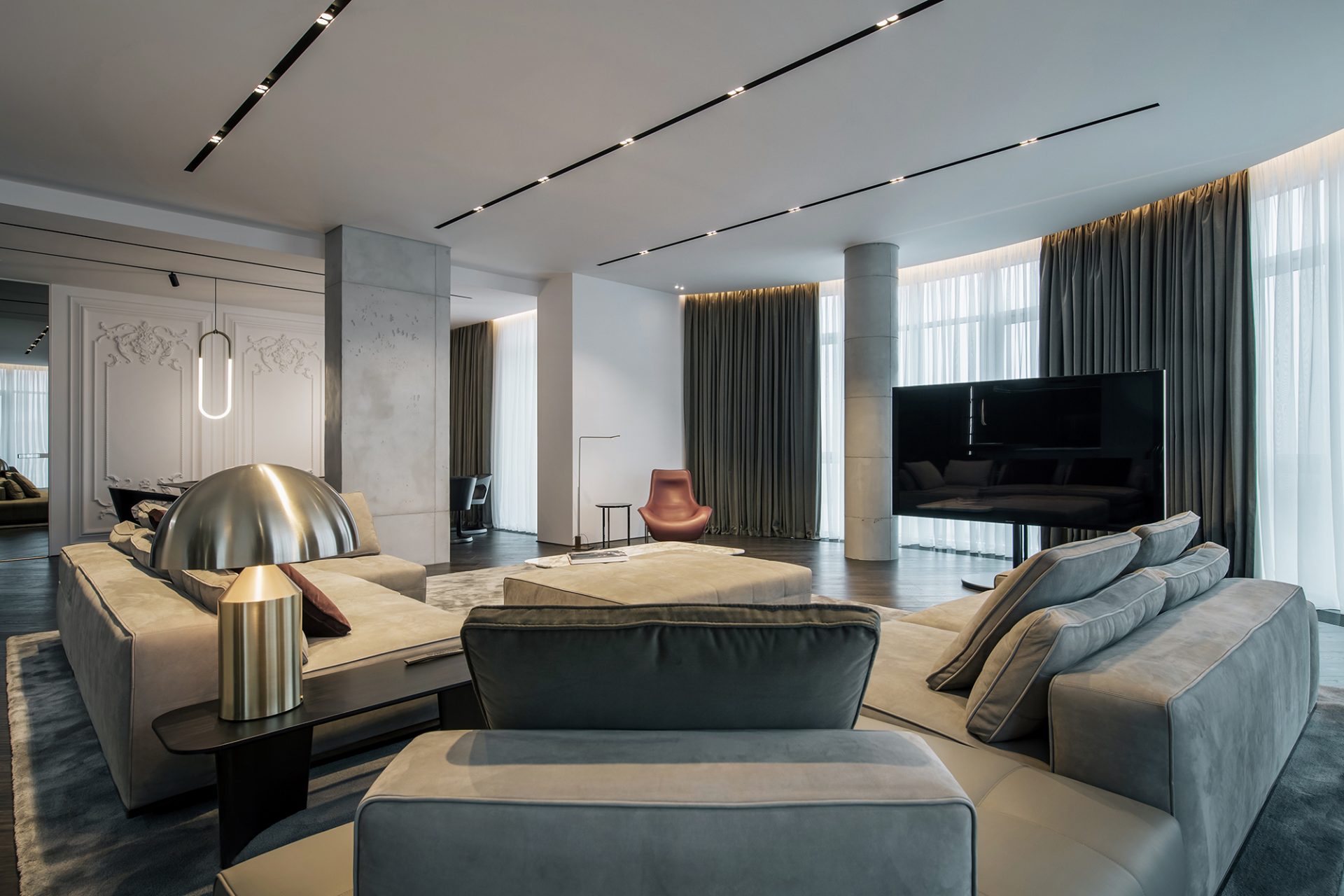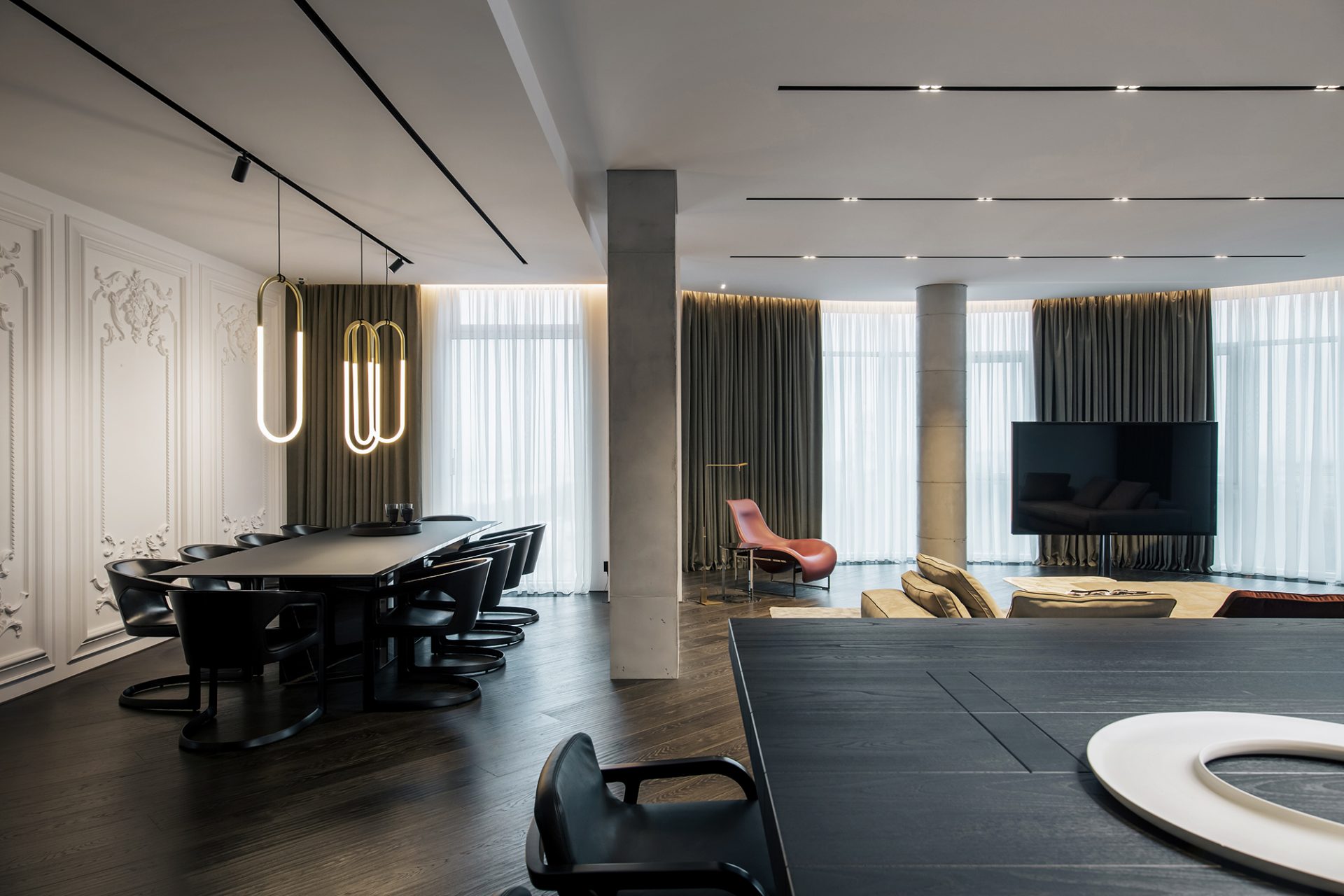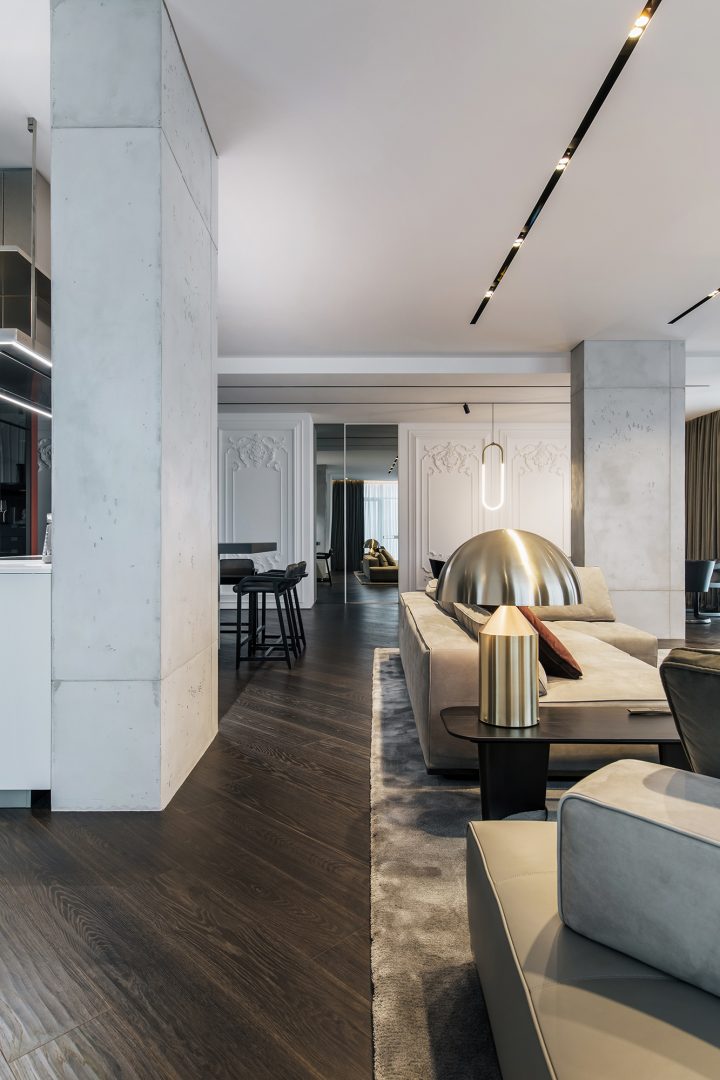 Designers tried to embody a combination of comfort, coziness and functionality. Throughout the interior, wooden floors, the color scheme and wall décor create a visual connection between public and private spaces. Marble is used dramatically, as a wall surface in the bedroom, and in a spectacular split marble block sink in the bathroom. The paintings of contemporary artists are an essential component of this conceptual interior: the original painting in the corridor is by famous Ukrainian artist Oleksandr Roitburd, the master bedroom is graced by a painting from Anatoly Krivolap.