The contemporary Rustic Style has become popular the last few years because it combines two of people's favorite things: simple country charm and a modern aesthetic. These factors argued for the use of natural unfinished materials. So we used old bricks recycled from Tbilisi- we took the antique bricks, cleaned them up, and put them in the project. They display a mellow softer aged tone in their faded irregular edges. Architects used a free-space plan that was logically divided in two zones - a living-dining-kitchen space and a private portion- the guest bathroom, master bedroom with bathroom, terrace, and wardrobes.
Location:
Tbilisi, Georgia
Team:
Artem Zverev, Artur Sharf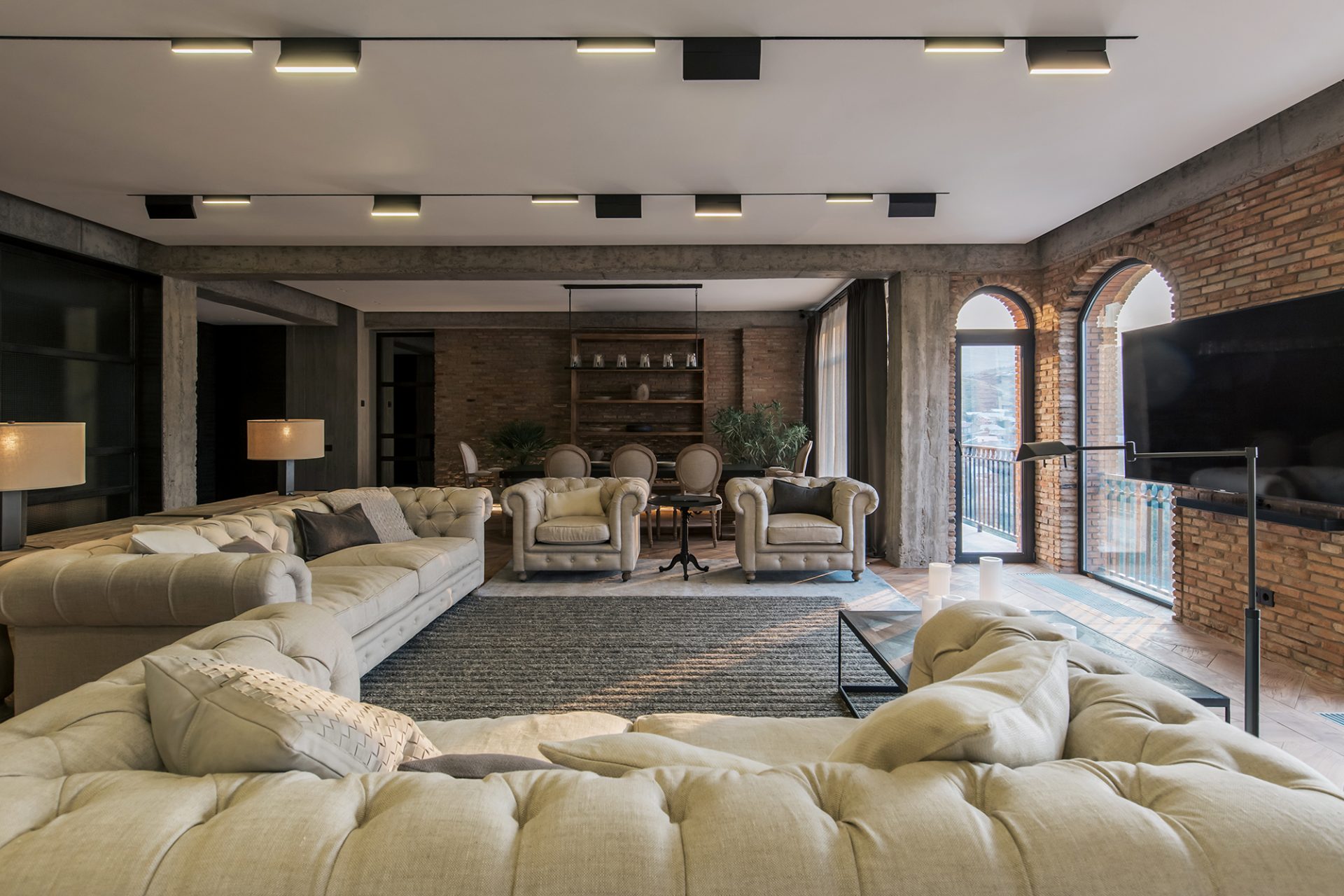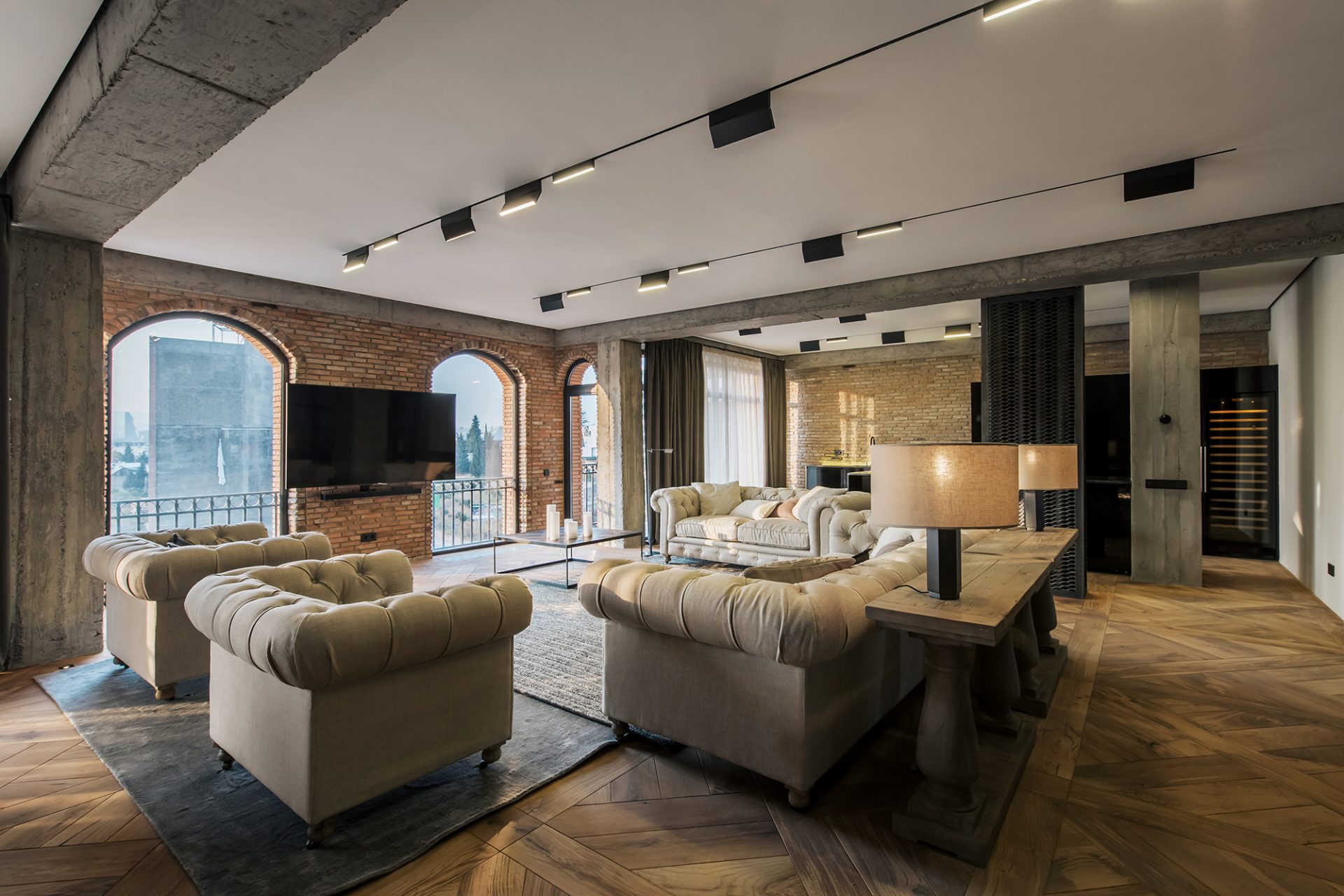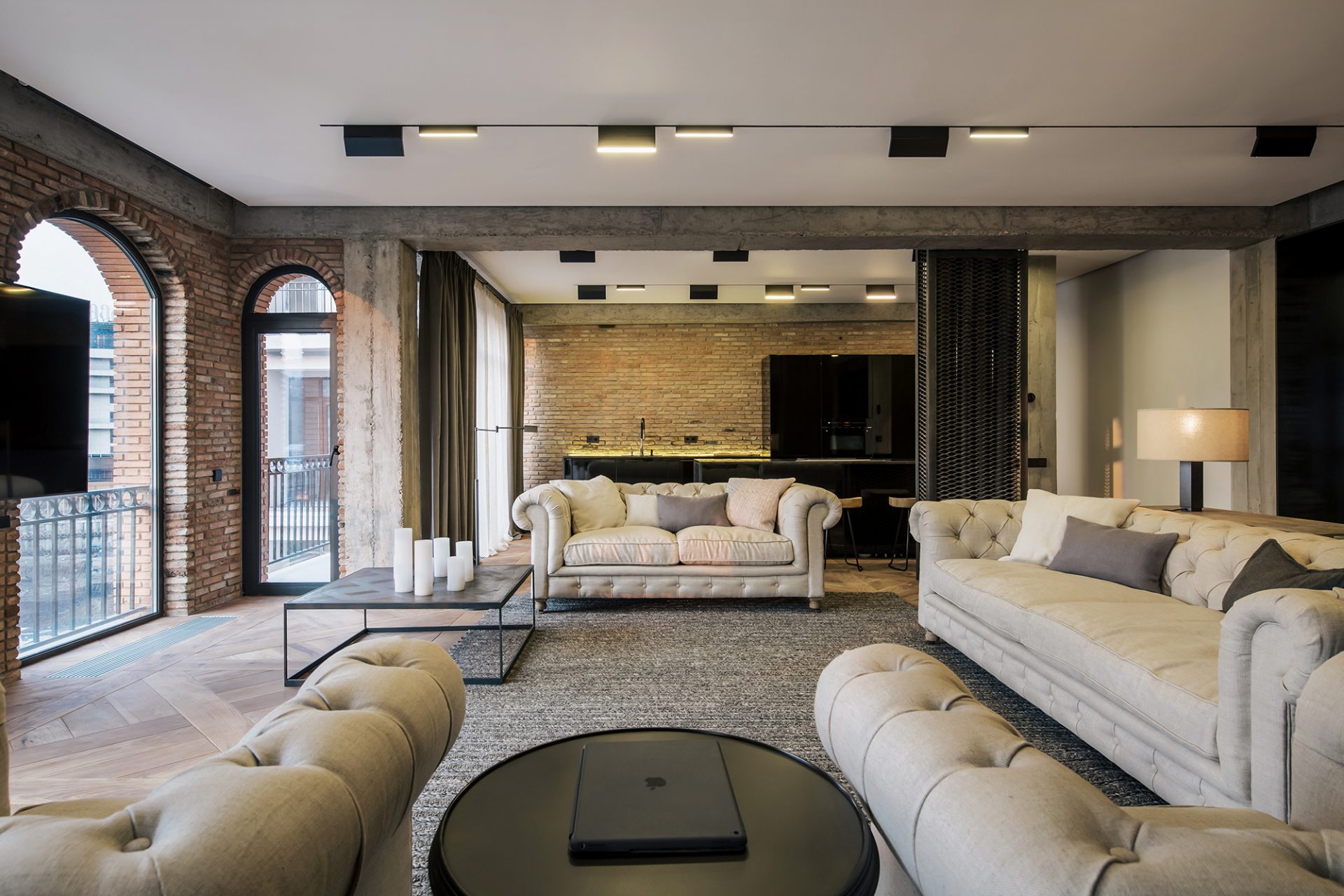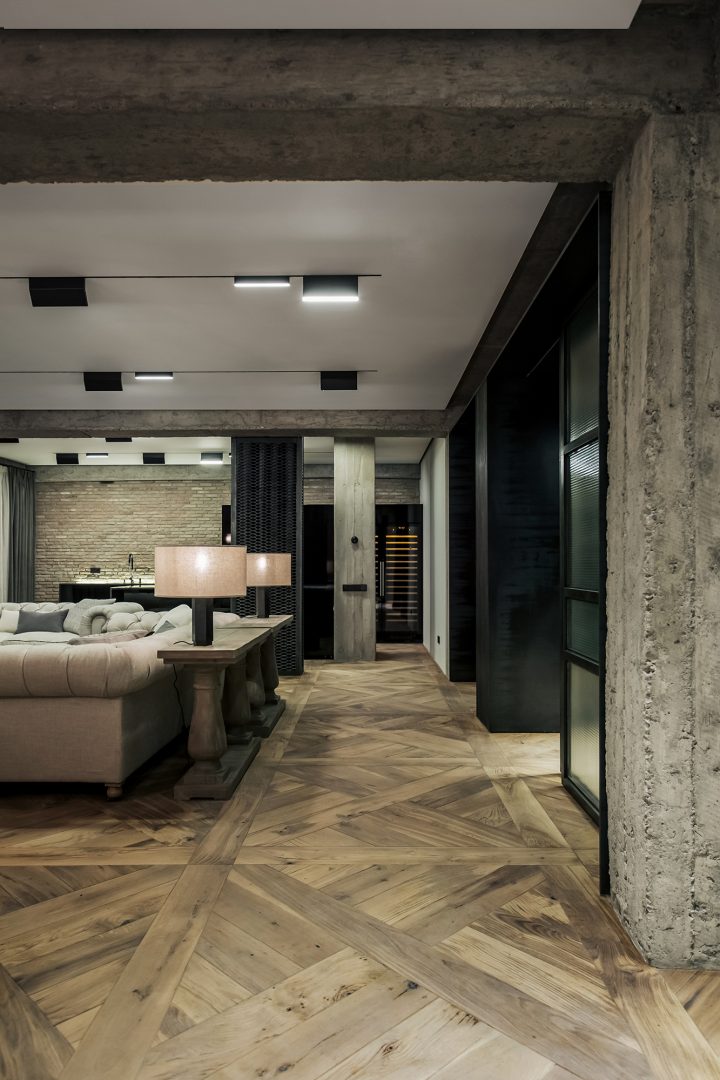 A dramatic combination of living, dining, and kitchen areas became the public zone. Open concept allows natural light from floor-to-ceiling windows to illuminate every part of the space.
The entertainment zone utilizes eye-catching materials: oak flooring, rustic furniture, metal and concrete surfaces; all artfully united in a sophisticated palette.
In the private area, designers combined comfort, coziness and functionality. French chairs and classic couches give the place a stately but comfortable elegance.
The residence was furnished with furniture made of solid wood, that was also used for the flooring. The classic shapes of the furniture contrasts nicely with the worn brick walls. We have added a glamorous touch by applying translucent partitions between bedroom and WC, and kitchen and elsewhere. The entire interior represents a balanced mixture of rough and refined elements under 'one roof'.