In interior design, bright and airy spaces are almost always more welcome than dark ones. However, this doesn't mean that dark colors can't be successfully used. This lovely mini flat is a great example of a dark masculine interior. Masculine decors tend to be wonderfully uncomplicated, being focused on practicality and functionality. They're also usually defined by a restrained palette of colors and materials and by overall minimalism and simple forms. The art is to keep them from being boring or unappealing.
Team:
Artem Zverev, Artur Sharf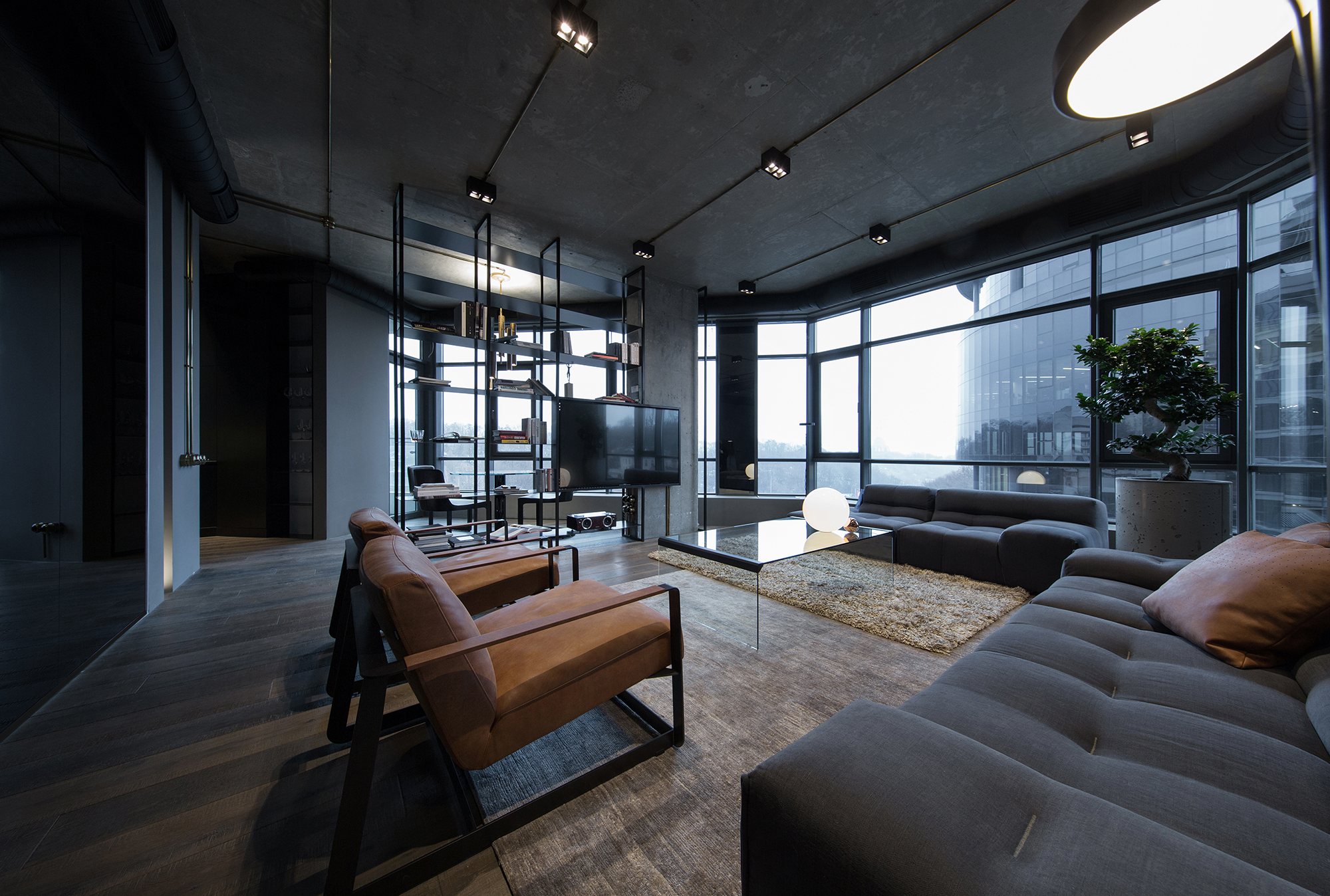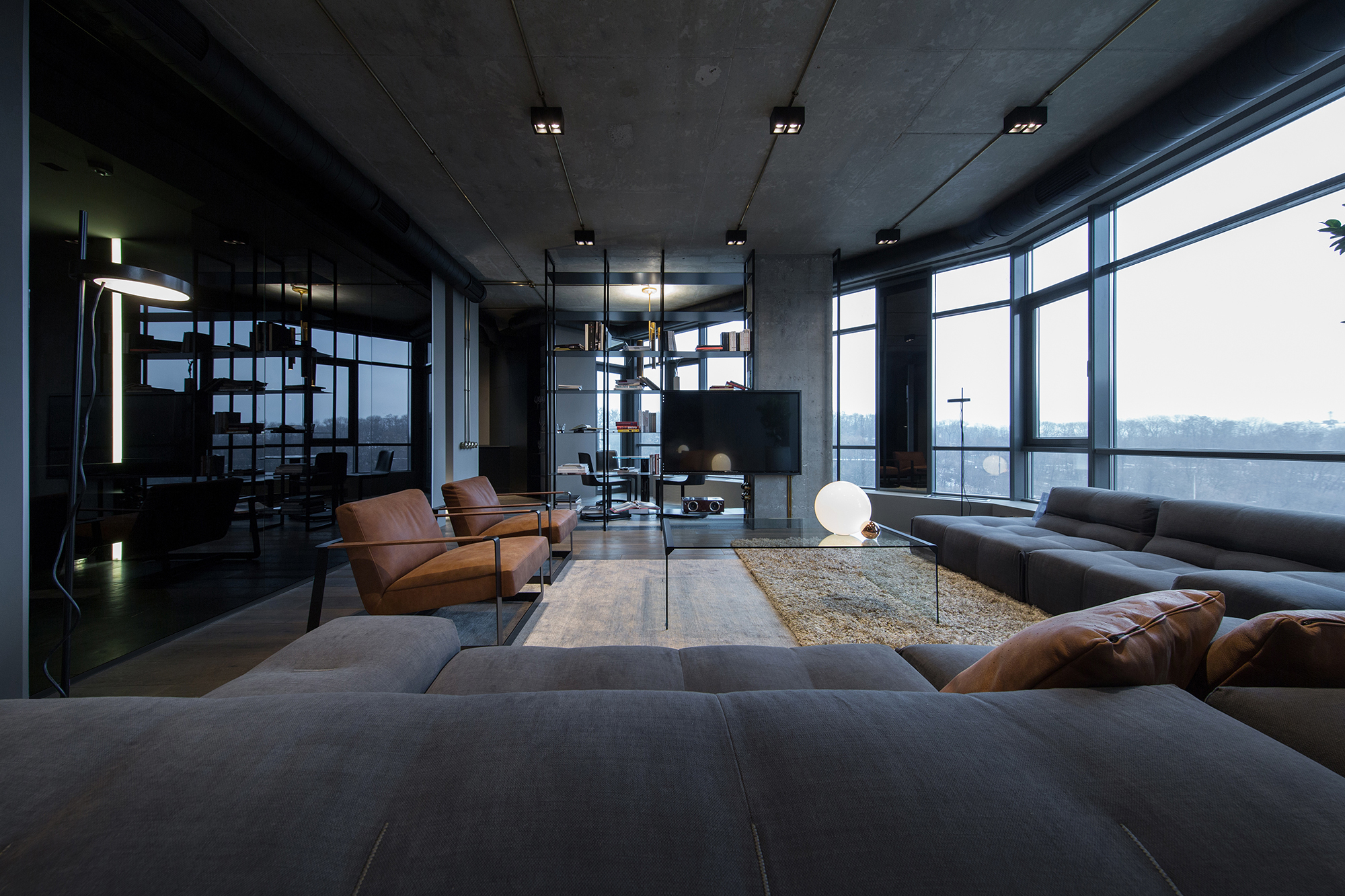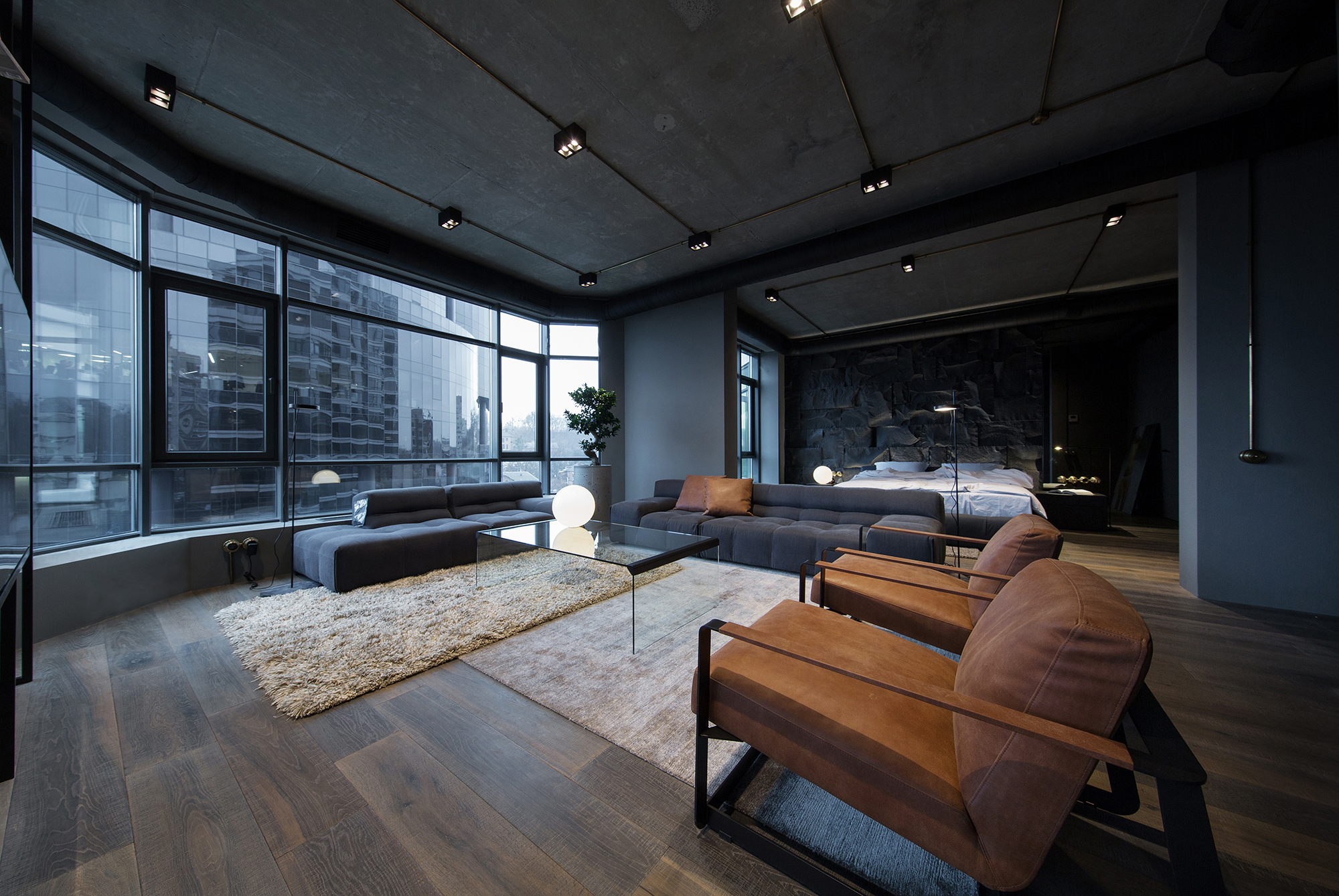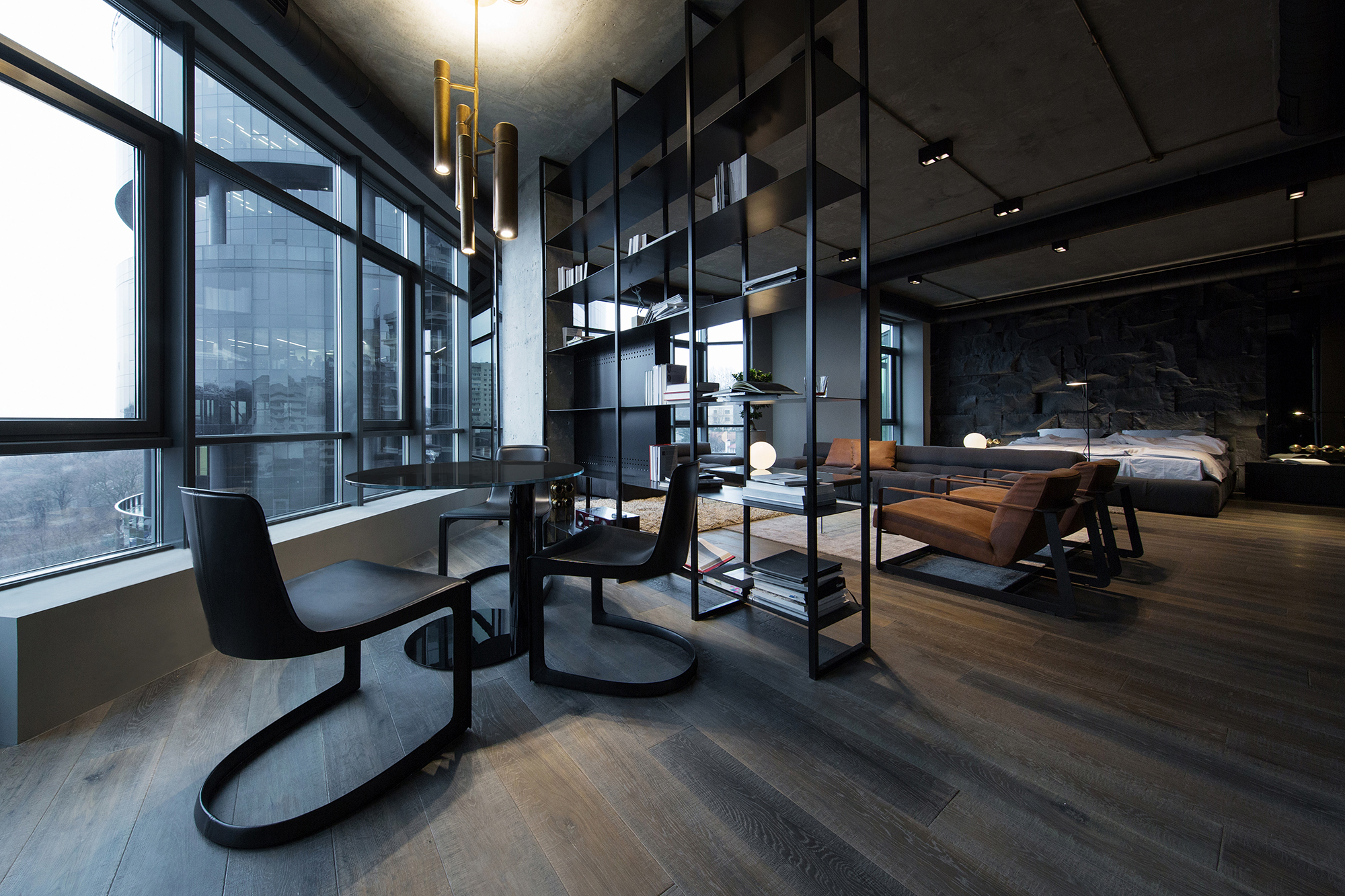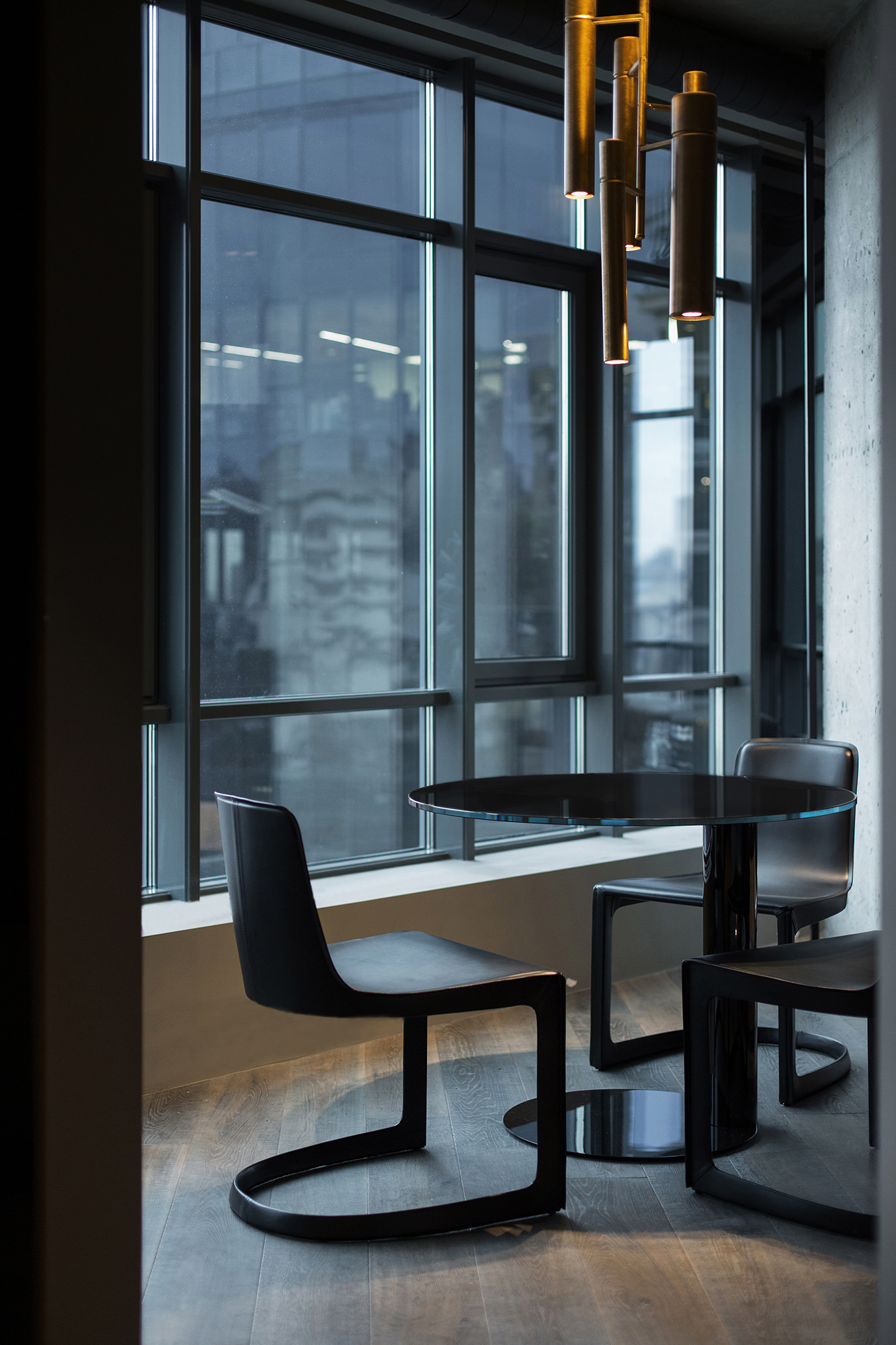 This 87 M2 apartment was transformed into a stylish bachelor home with a decor that's simple, yet full of character. The flat's owner likes to keep everything in sight, so the Yodezen team decided to use an open layout, and arrange all areas of the apartment (lounge, small dining area, kitchen, bedroom and bathroom) so every room could be viewed from the others. The space is divided by glass partitions, and the furniture arrangement also helps divide the area. The spaciousness and boundlessness is enhanced by huge sweeping windows. The designers went with a combination of earth colors and natural materials like a stunning rock textured wall and freeway style overhanging lamp in the sleeping area that makes it feel more masculine. Even though simple, this apartment's interior design is very expressive.