Brief
The task for the Breather project was to recreate a mountain chalet in an apartment in the heart of a bustling city. The client wanted to completely immerse himself in the atmosphere of the mountain lodge. Therefore, in addition to the traditional exclusively natural materials, designers added more warm shades of wood, untreated surfaces, and cozy tactile fabrics.
Location:
London, United Kingdom
Square meters:
7,535 ft² / 700m²
Team:
Artem Zverev, co-founder and lead architect, Artur Sharf, co-founder and lead architect, responsible for interior design: Max Chapliuk, esponsible for architecture: Alesia Riamova, Natalia Kraievska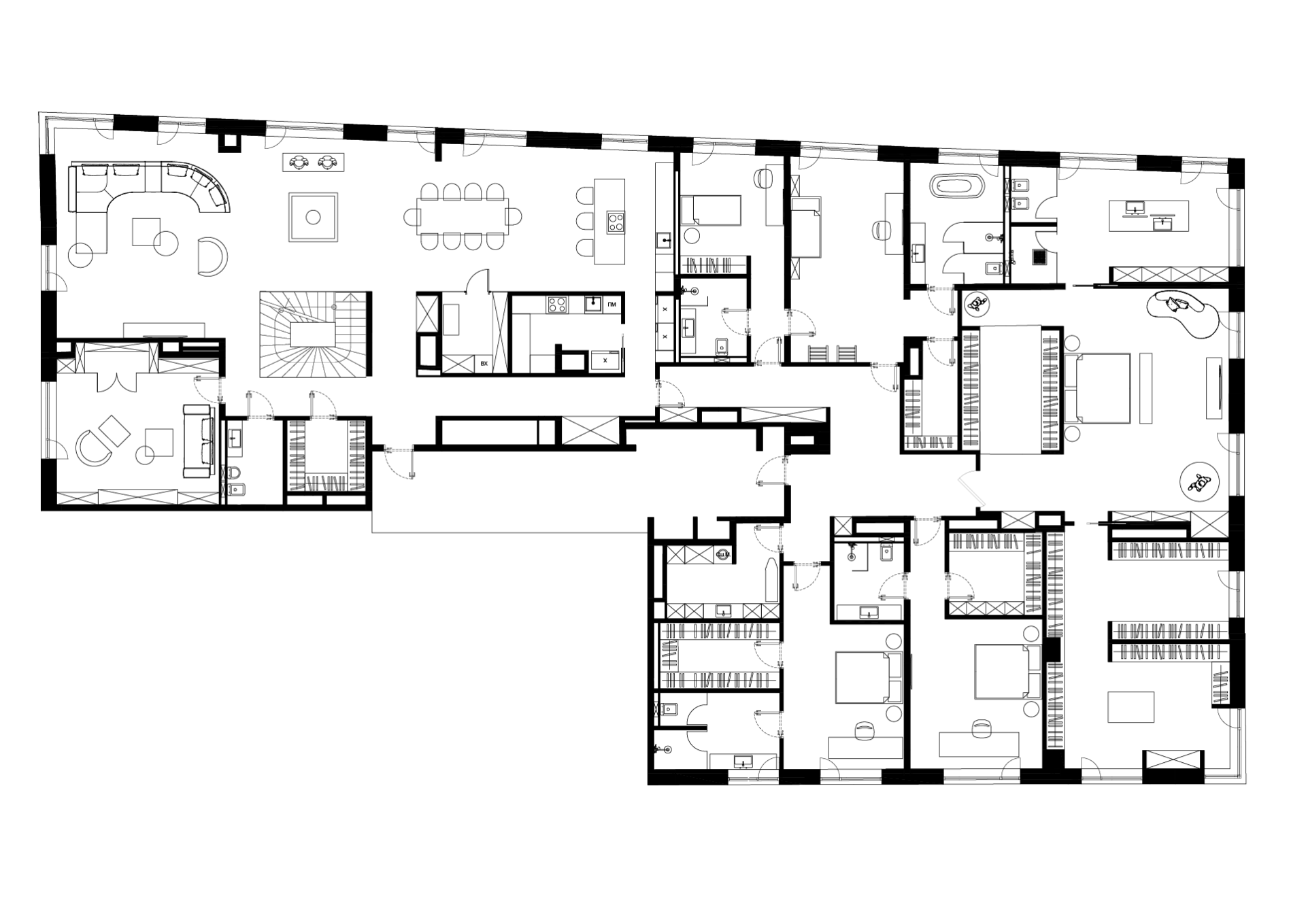 Planning
The apartment is huge and it is located in a residential complex in the very center of London. It has two levels and the spiral staircase leads to the spacious terrace. The living area borders the dining zone and a custom-made fireplace unites them.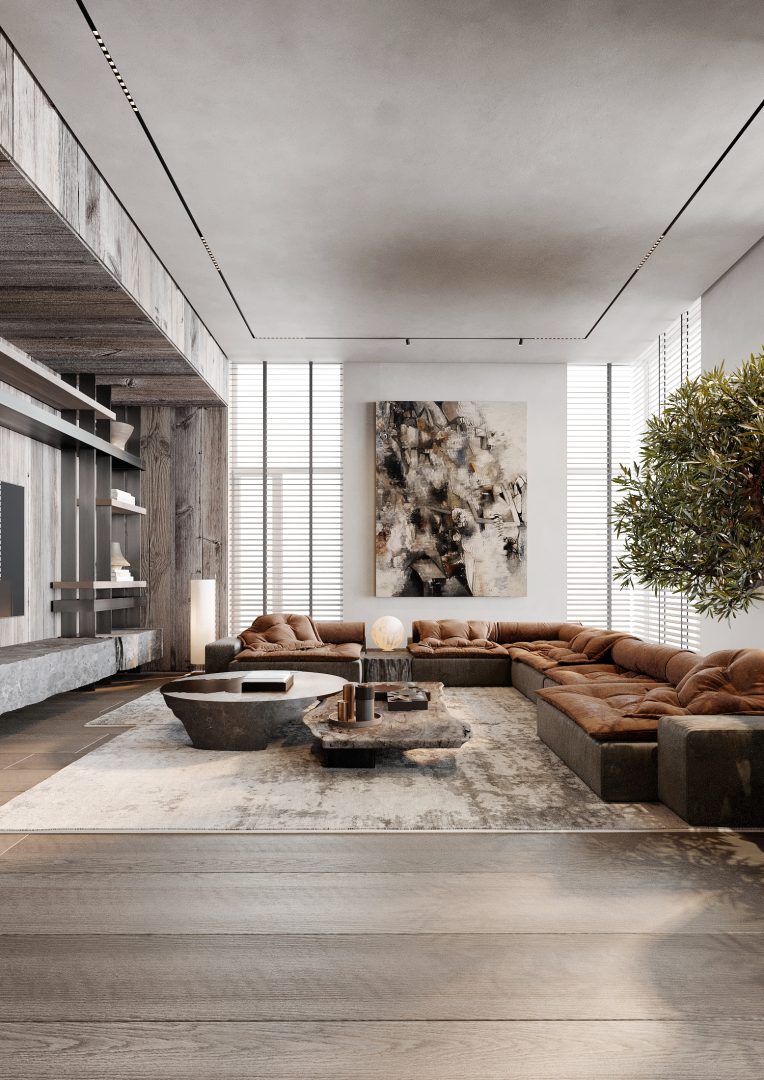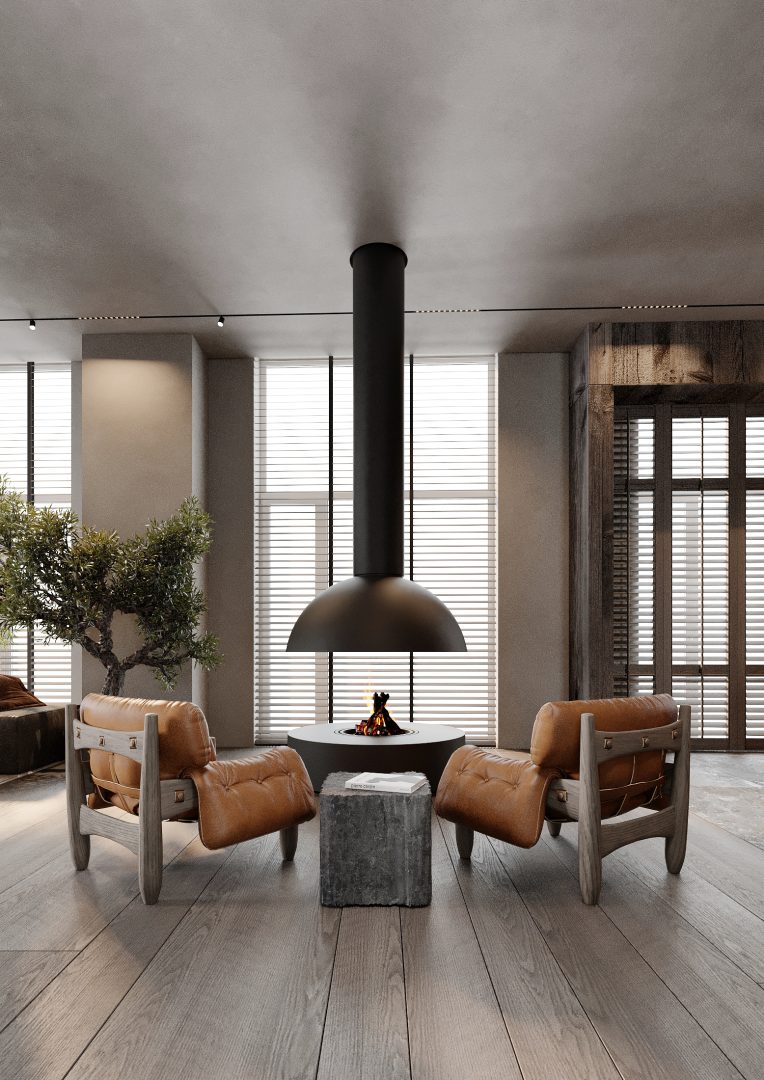 Concept
In this project, the YODEZEEN team sought to achieve the effect of a complete transfer to the mountain area so that a person entering this interior forgets the noise and rhythm of a big city and enjoys the relaxed atmosphere of a resort.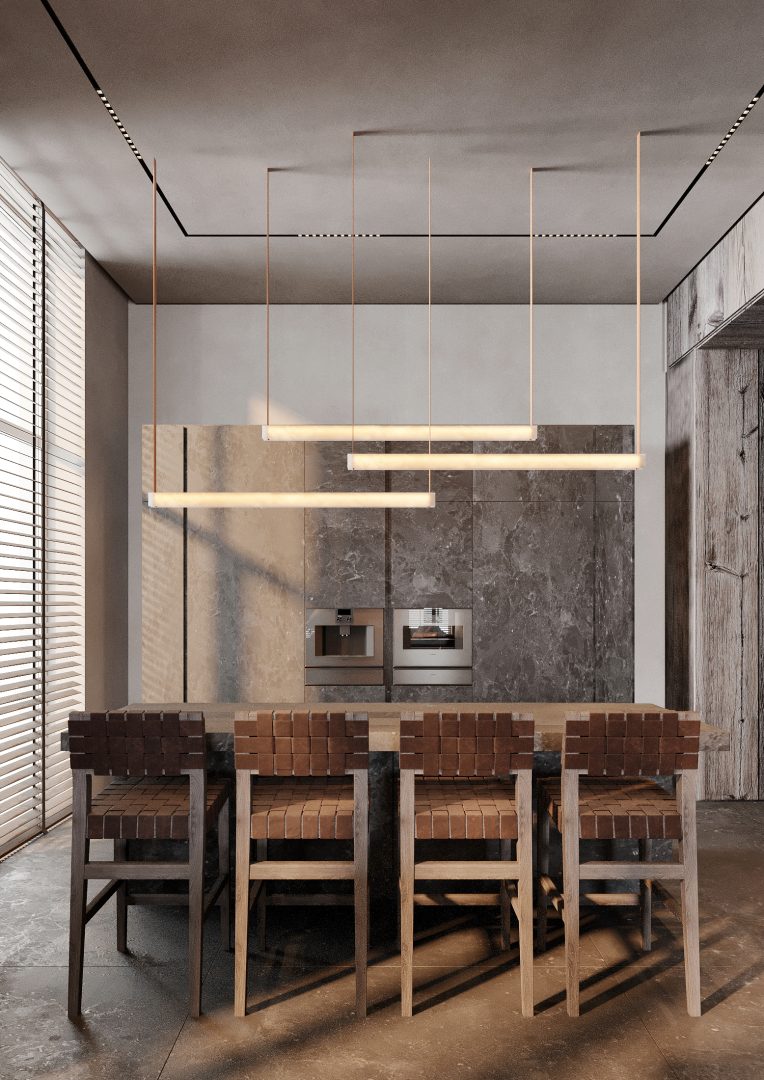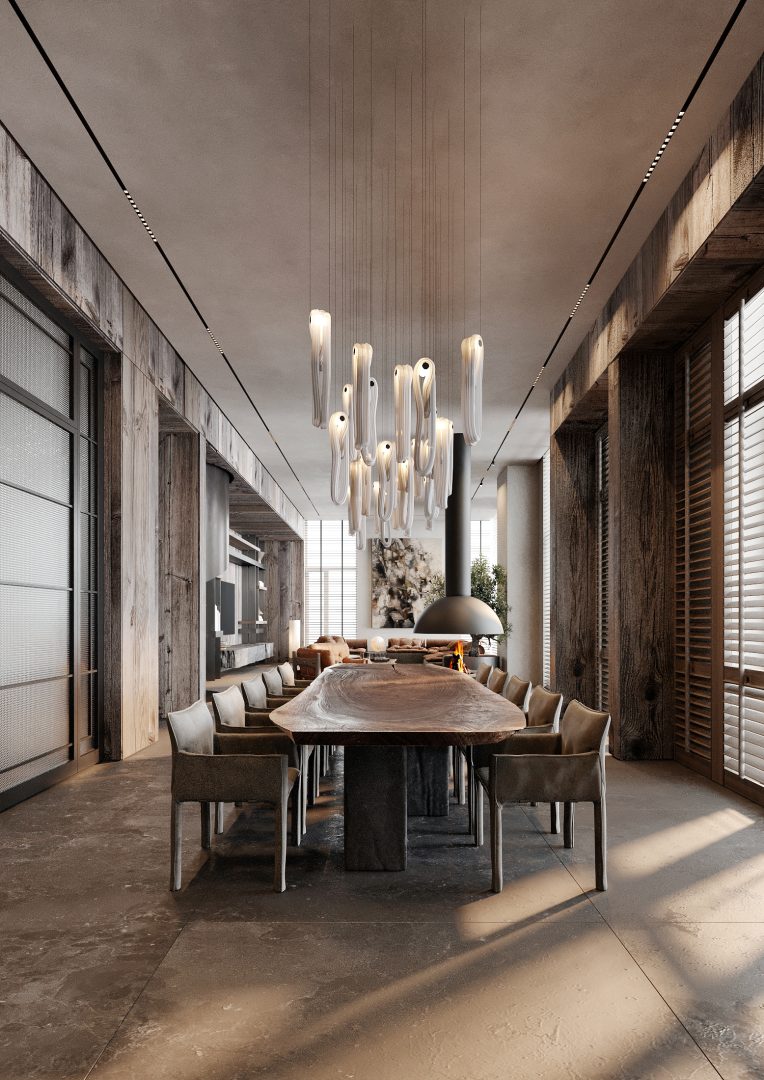 Realization
The Breather interior has a feeling of flawlessness and naturalness. We used barn board wood in most of the rooms, thus creating the feeling that you are inside a log cabin. The team also added chipped stone and got rolled metal to give the space a rough, rustic look. And combined with soft furnishings from Baxter and designer Italian lighting, the apartment creates an elegant image on the border with carelessness and luxury.
The master bedroom, unconventionally for apartment buildings, has a fireplace. It is made of dirty-gray metal, like the wall behind it, with arches that also serve as a place to store firewood. This room will always smell like a forest. Nearby there are fluffy armchairs from Timothy Oulton, which are attributes of the mountain area because in shape they resemble sheep.
In the master restroom, the story of the apartment in a rustic chalet style continues. The barn board that we used in the interior of the other rooms also moved here. But now it competes for attention with an emerald block, which seems to have just been cut from the rock, polished a little, and placed as a shell. Designers were searching for an accent color, and this bright emerald looks elegant, but its jagged edges give this tabletop a brutal look.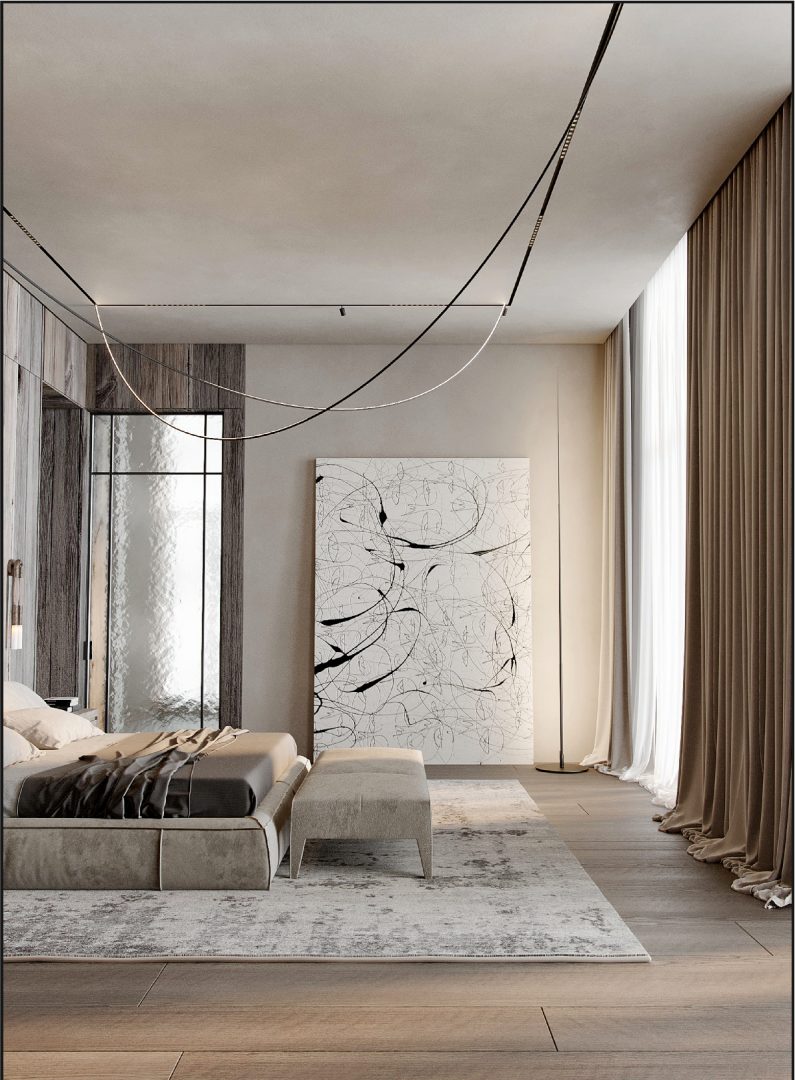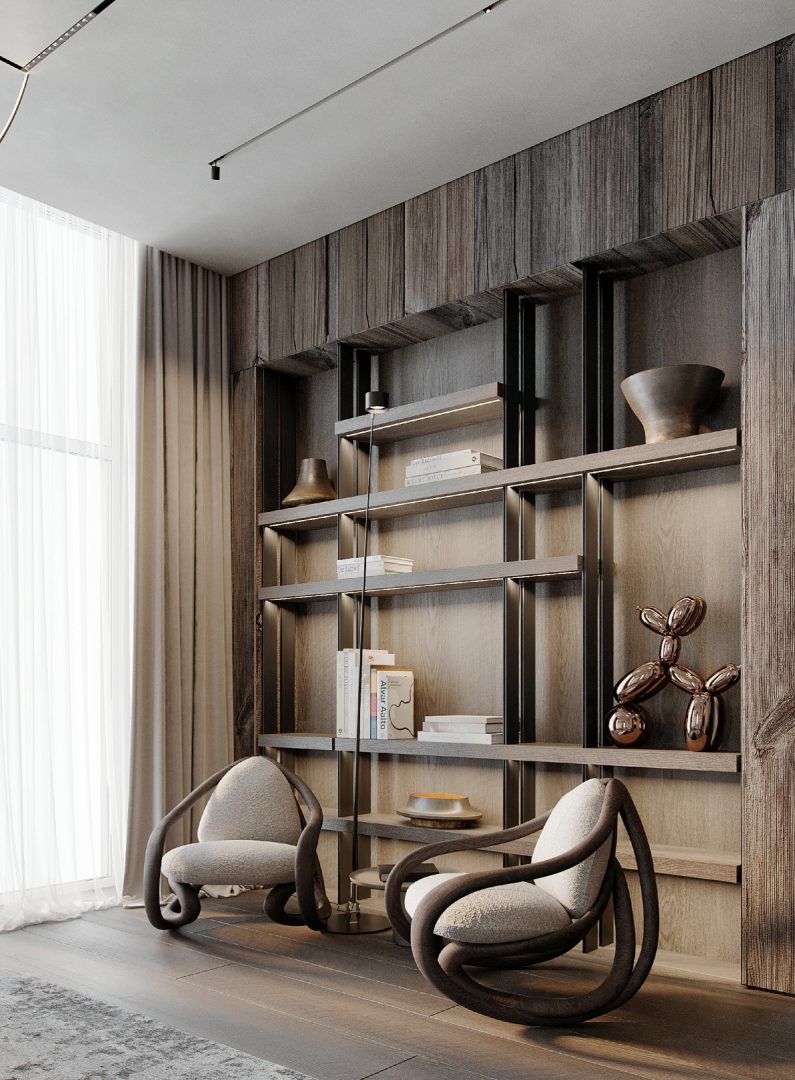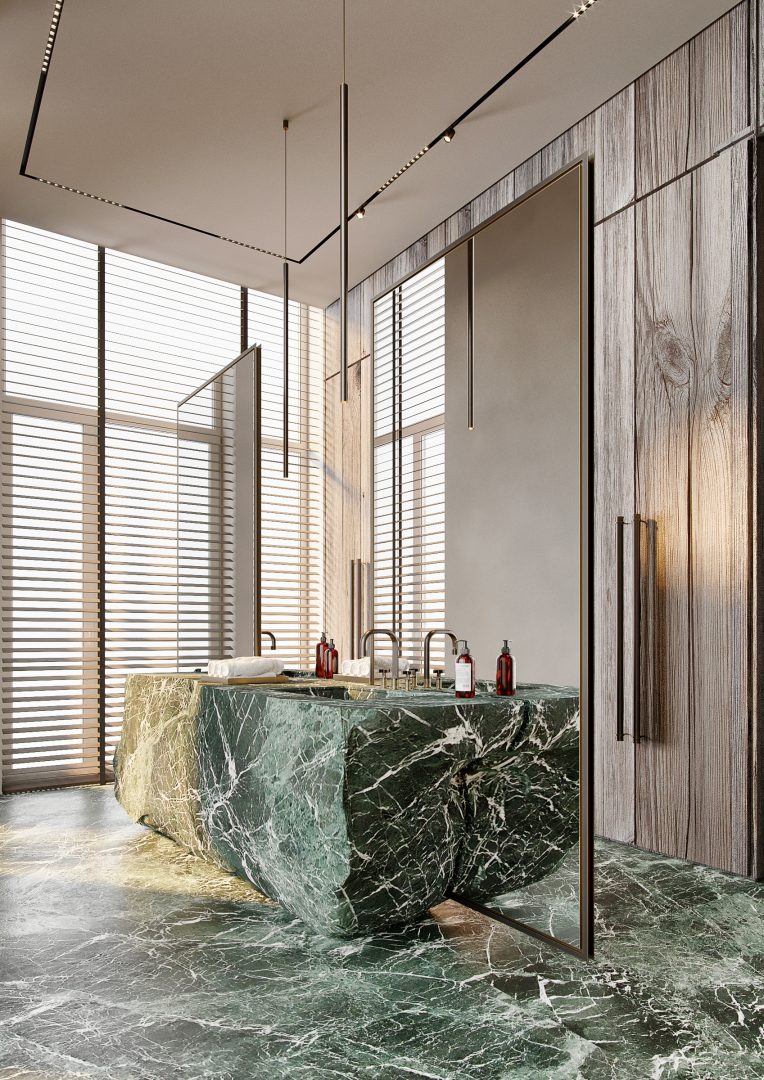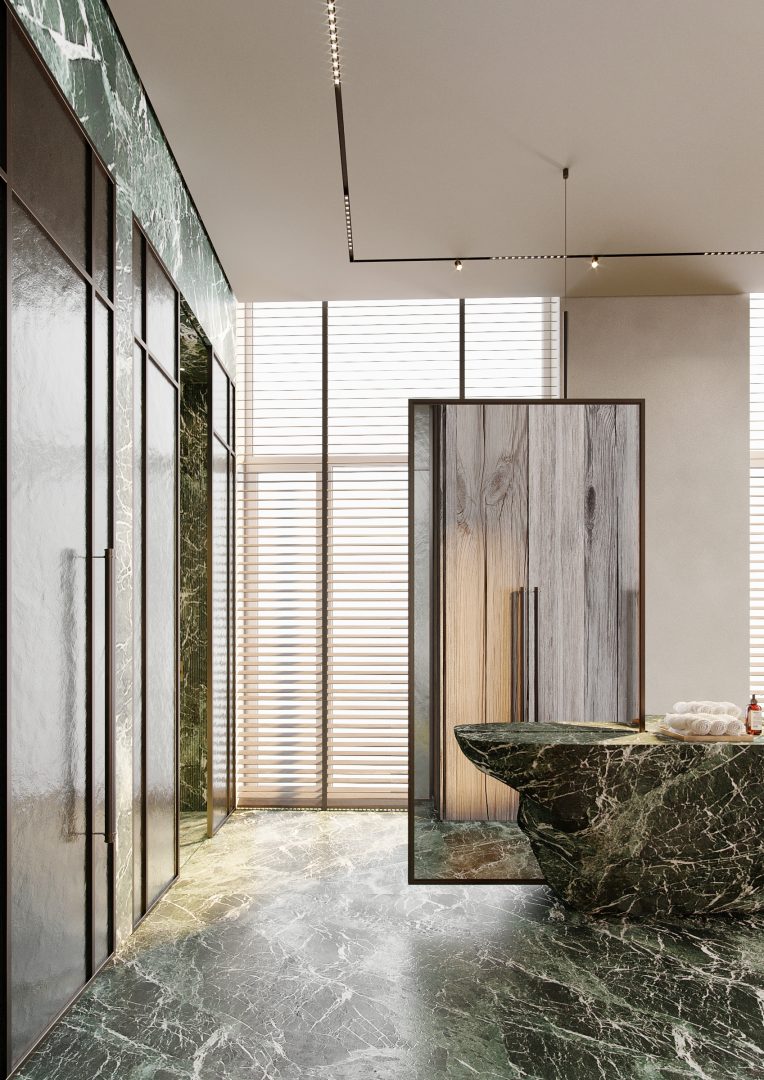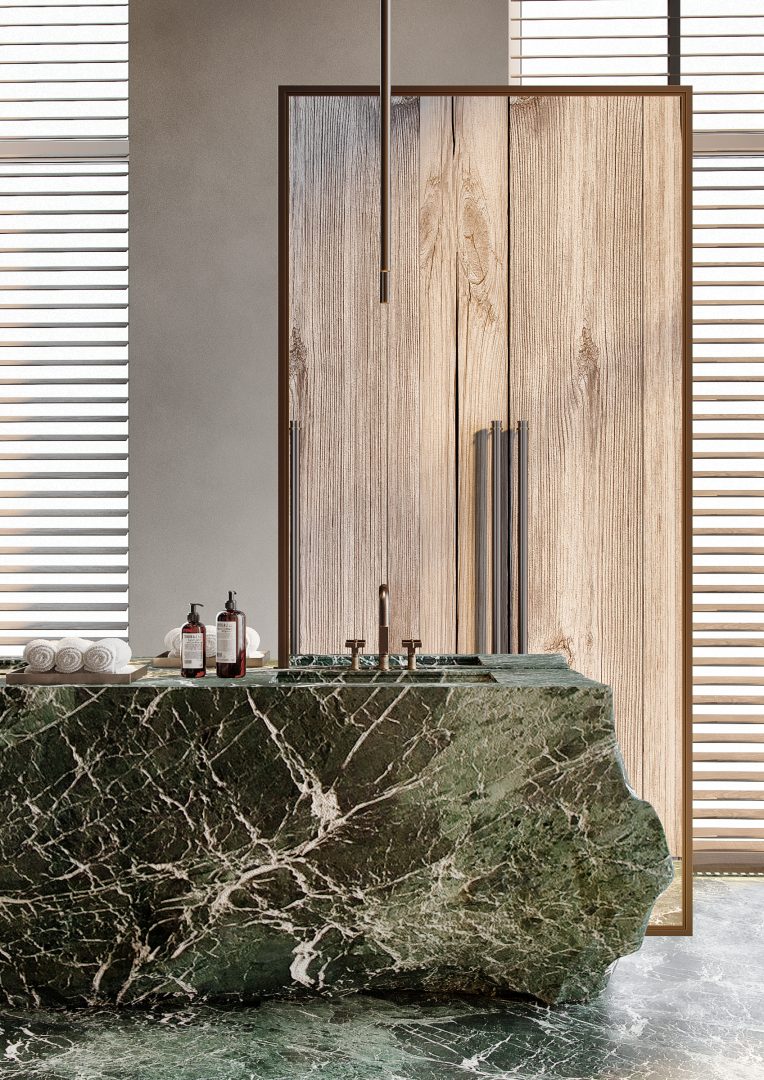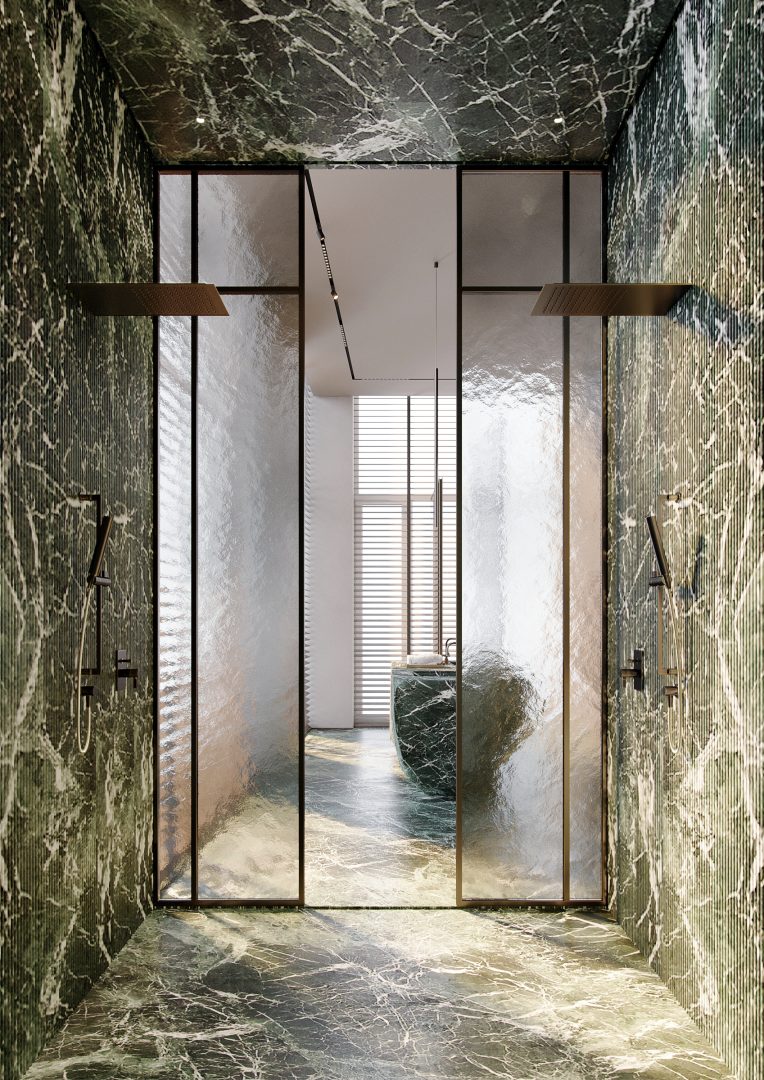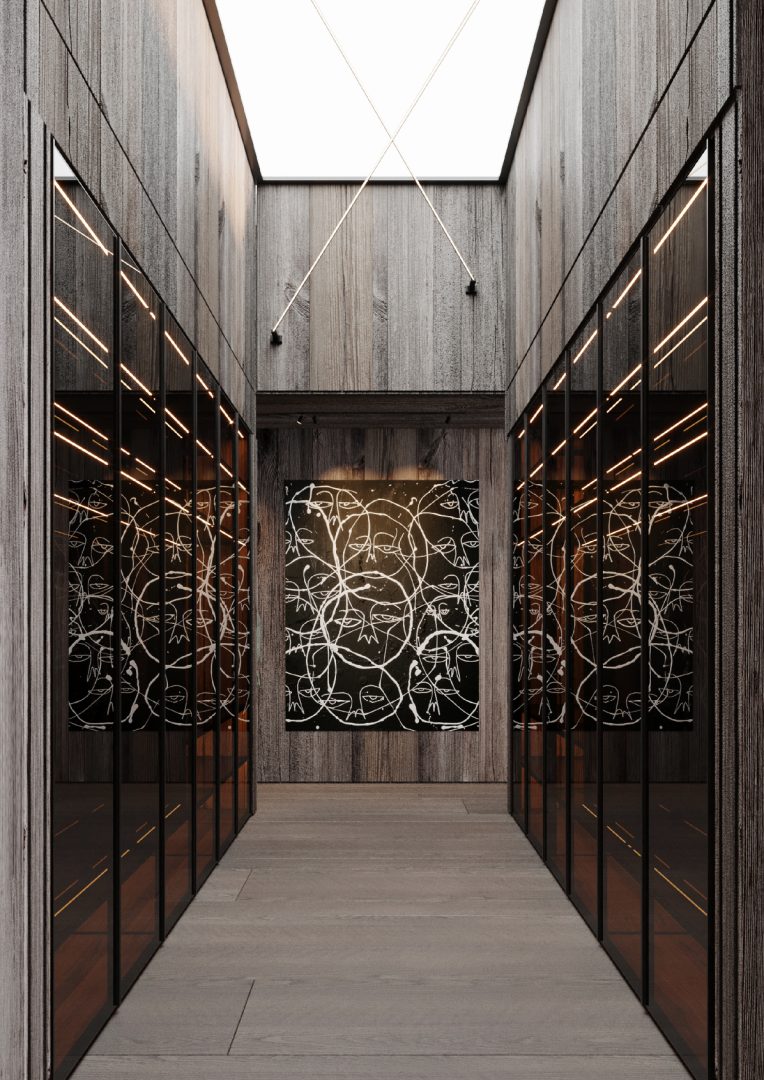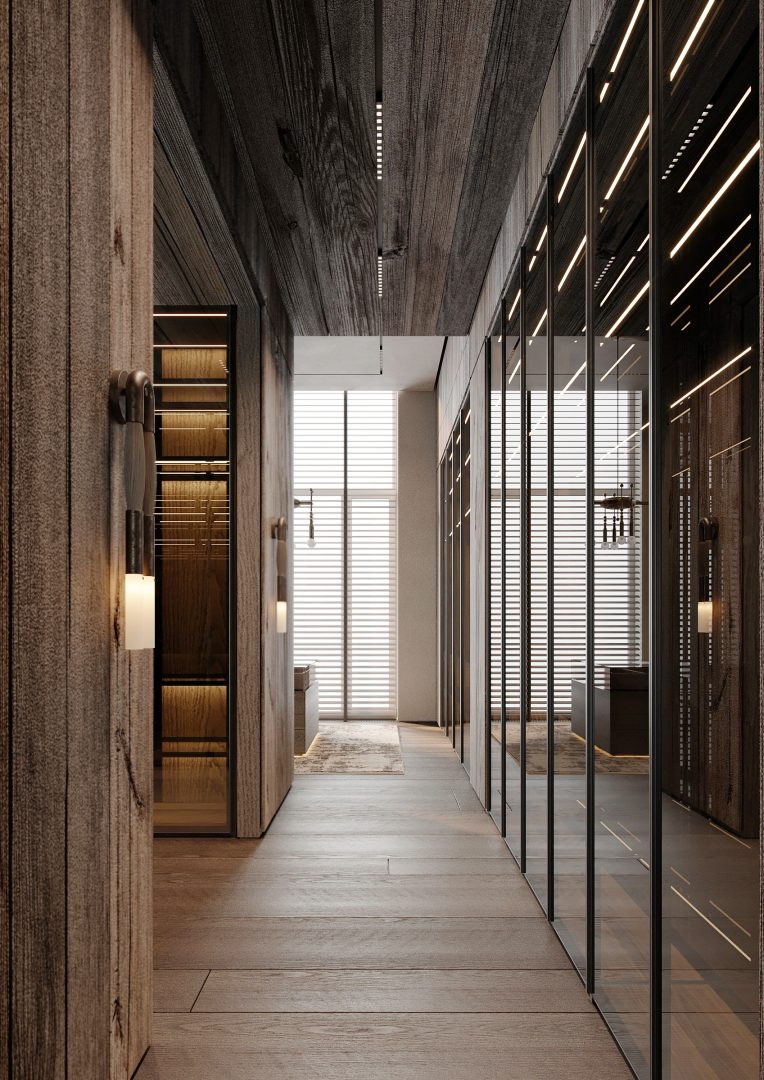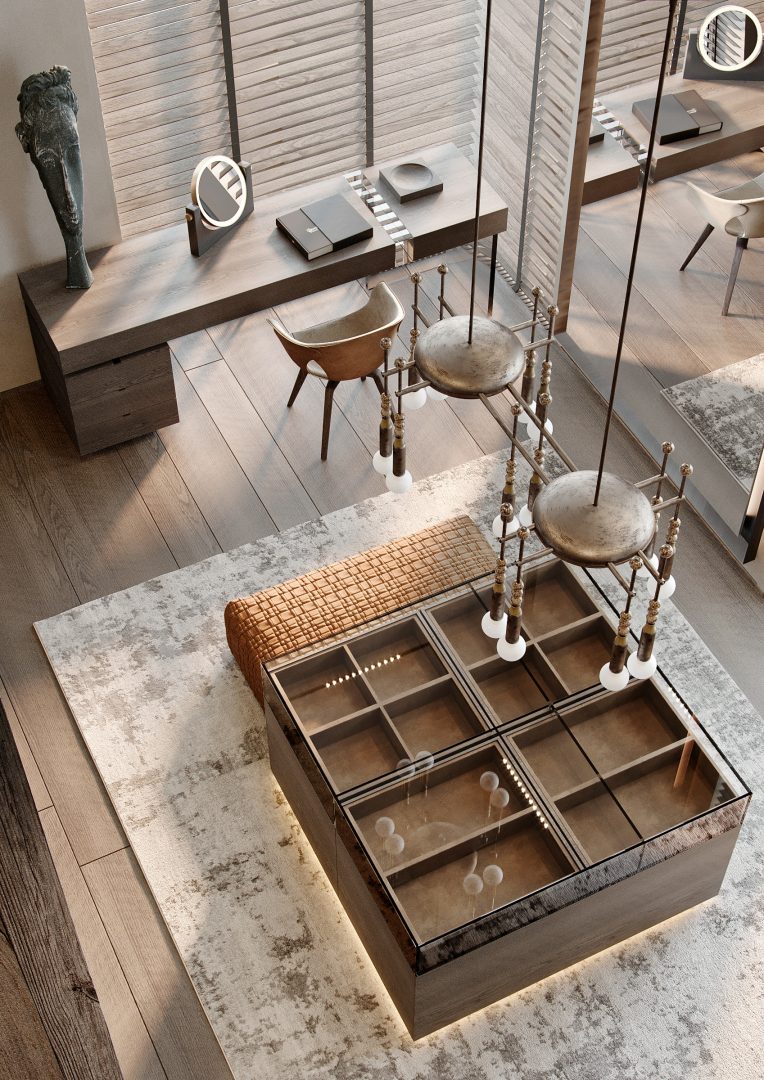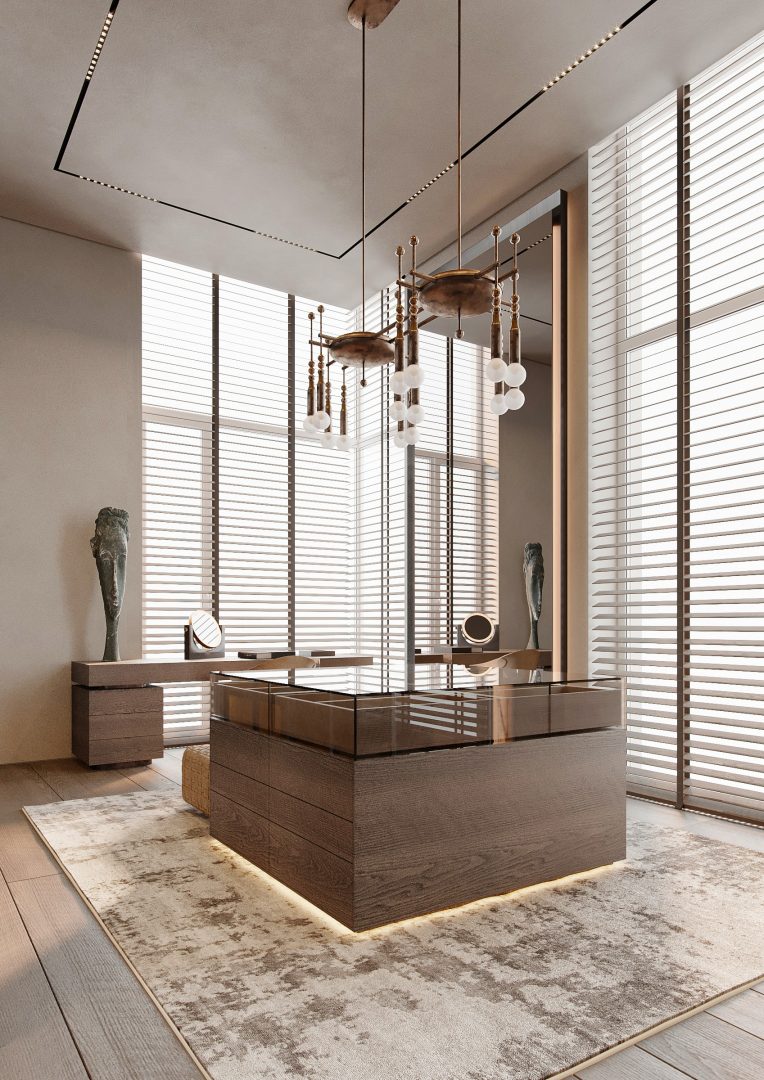 We are waiting for you in our team!
Don't hesitate to contact us
Error!
Something went wrong.
Thanks you for your message!
We will reply to you as soon as possible.