This elite residential complex occupies a spacious 2-acre plot near the ocean. The landscape design was planned by the Italian artist Enzo Enea. The buildings, layout, and climate control were designed by the famous architect Piero Lissoni.
Team:
Artem Zverev, Artur Sharf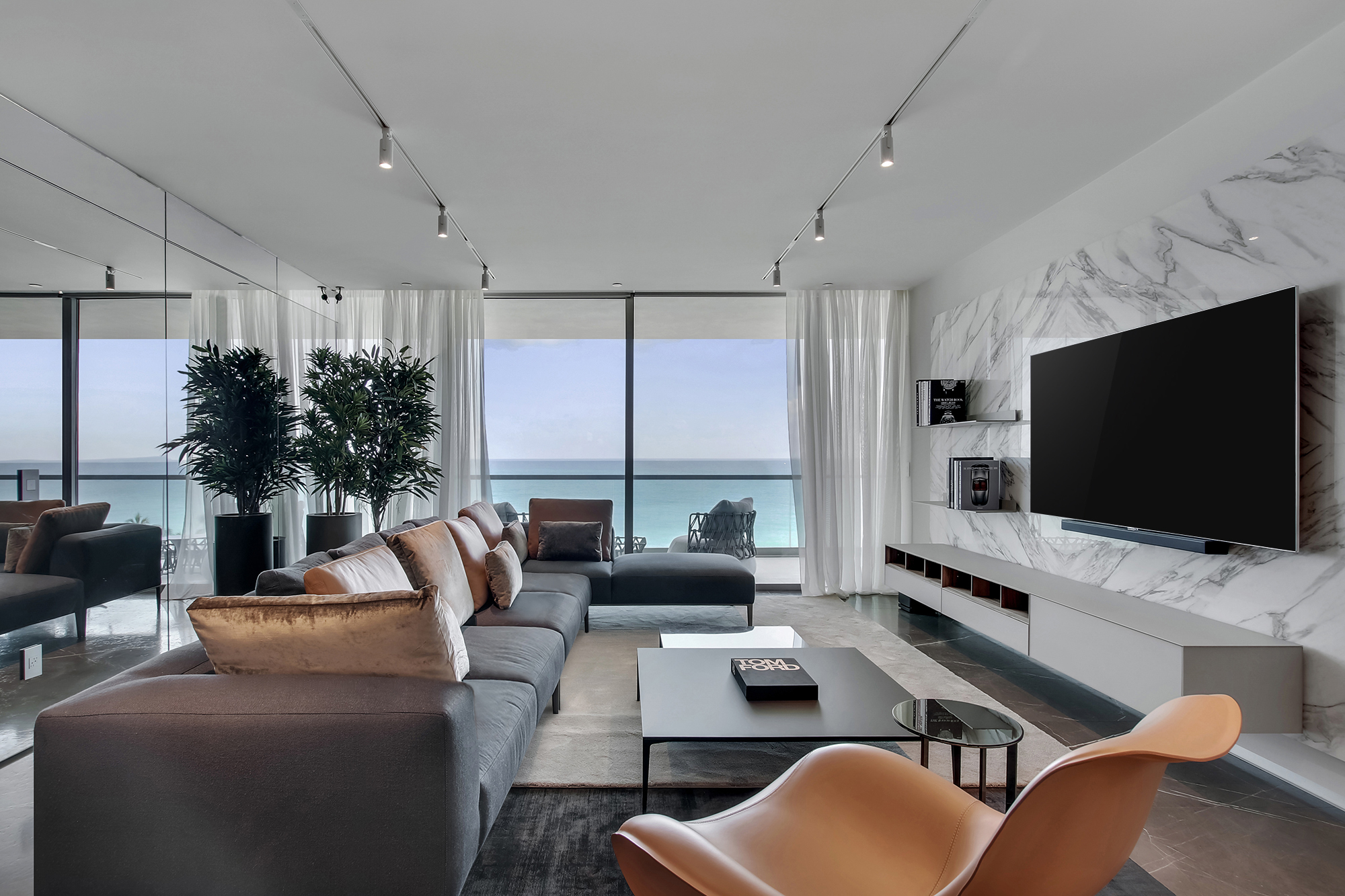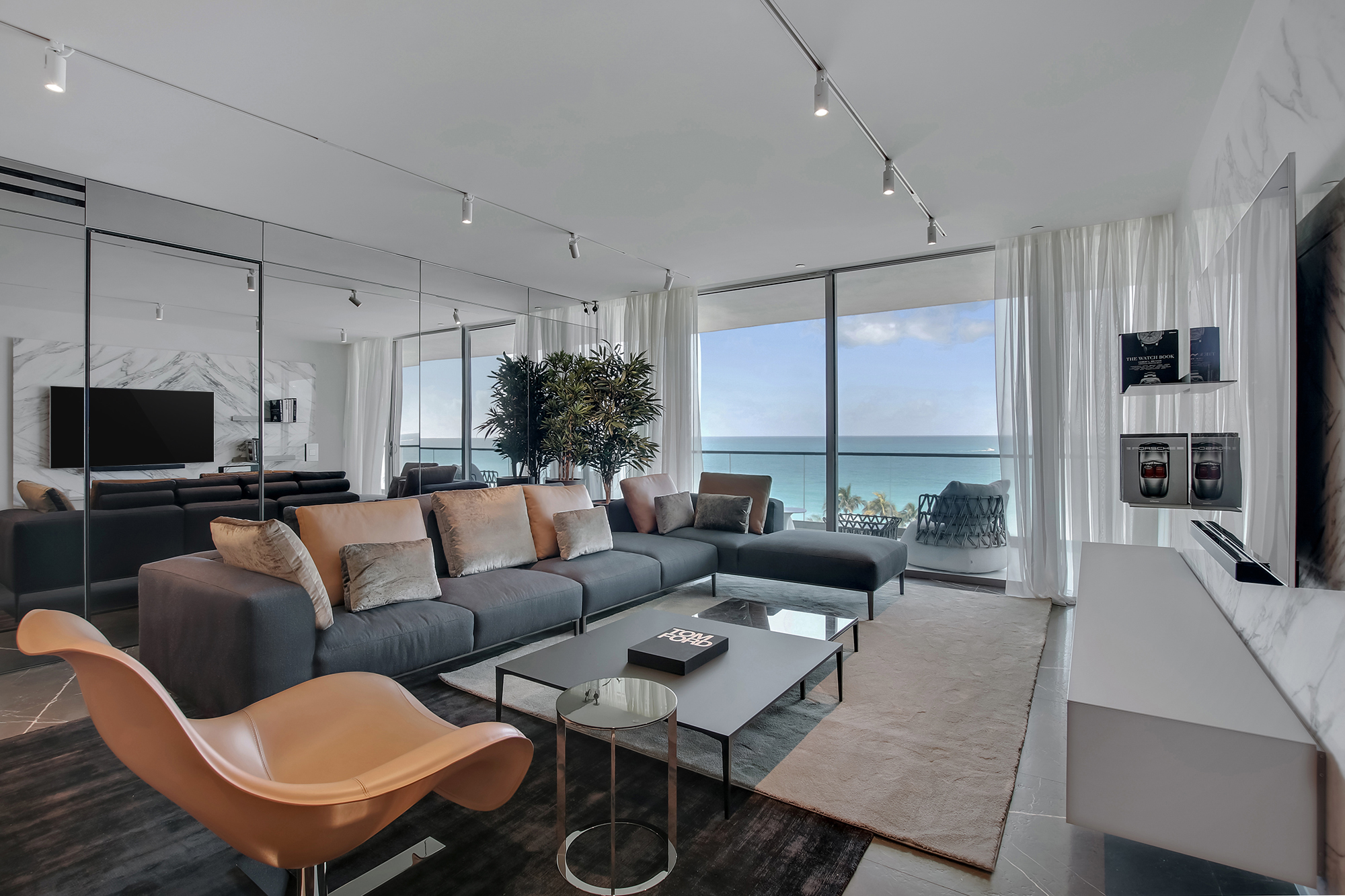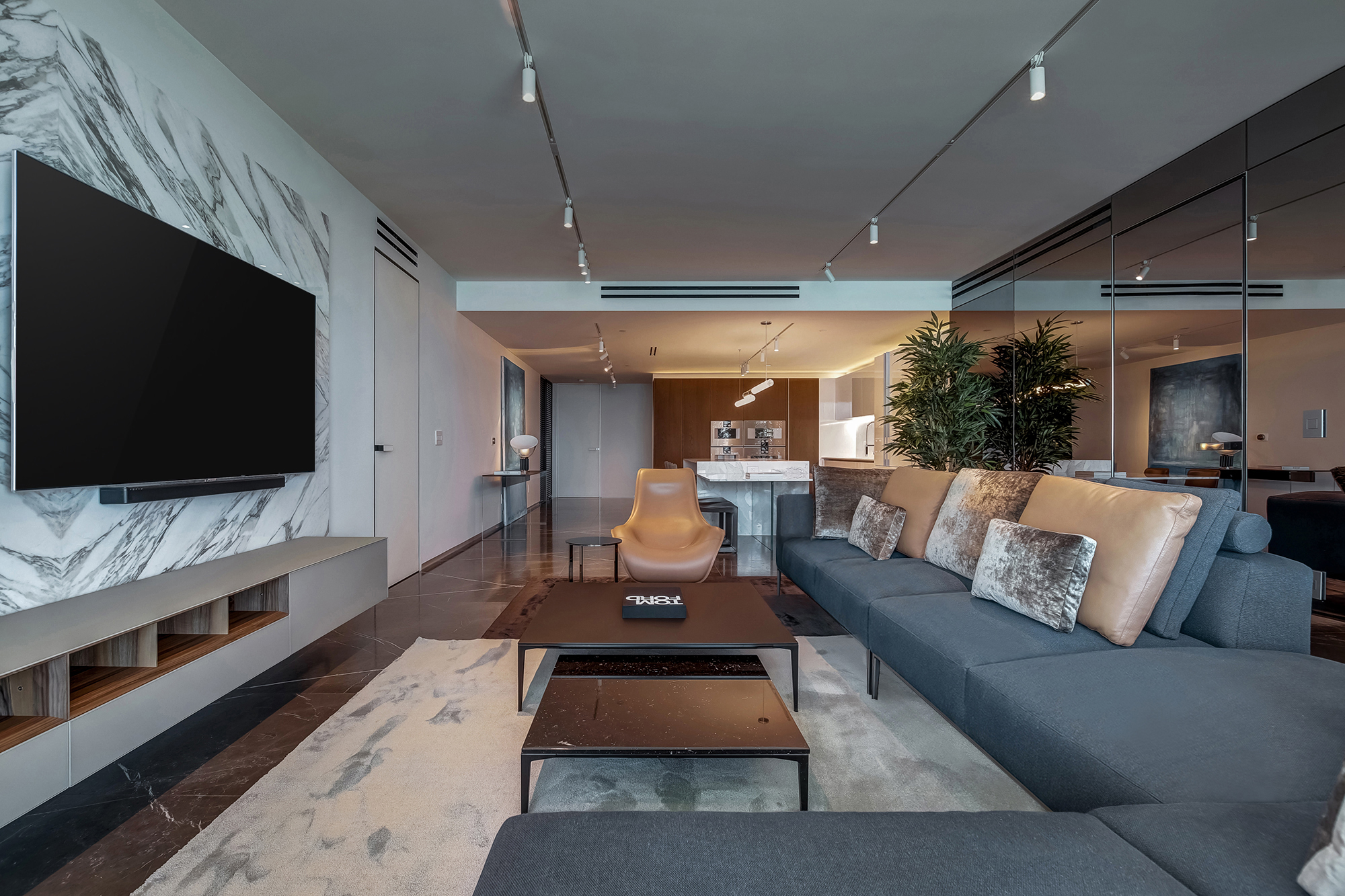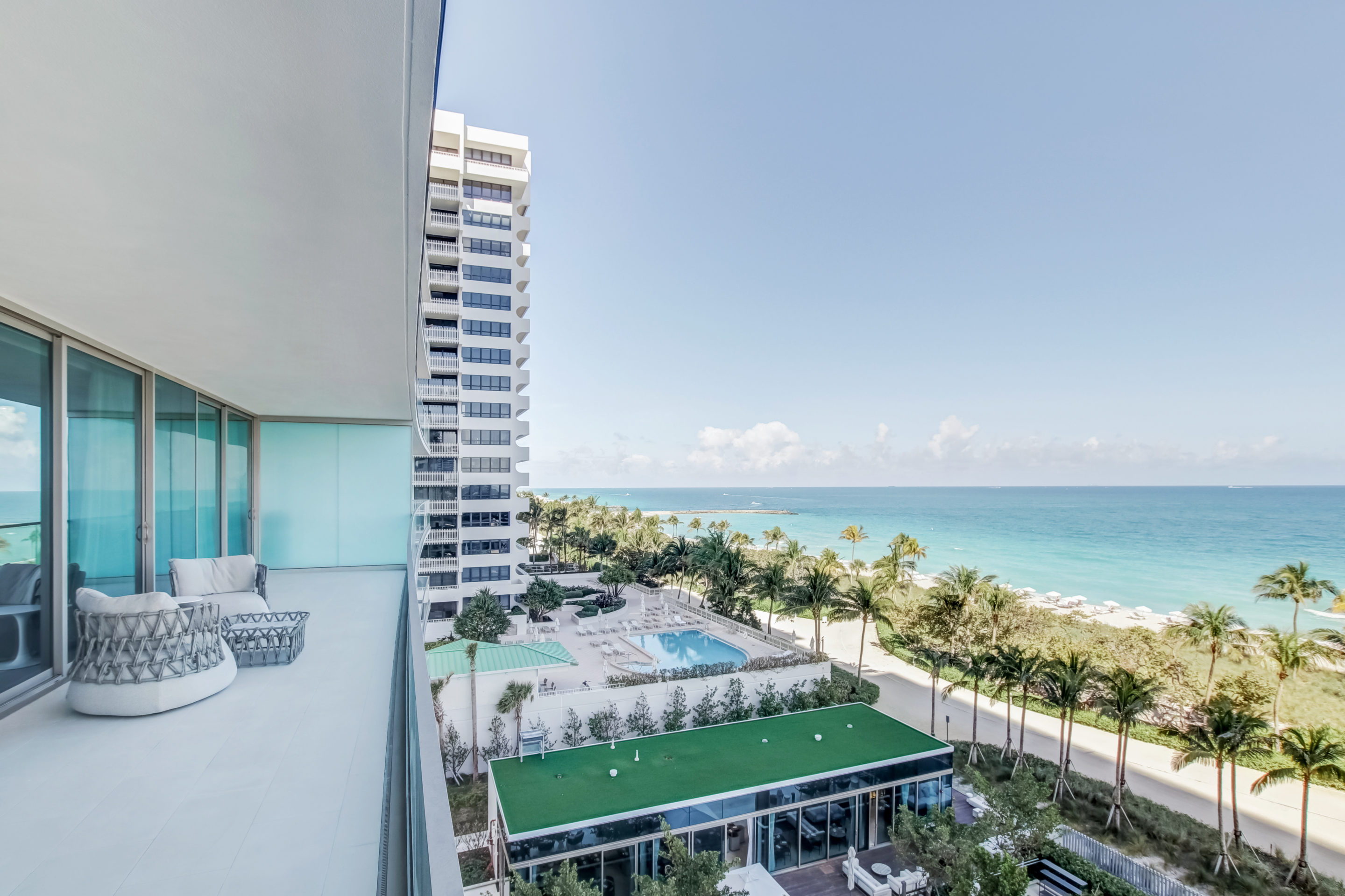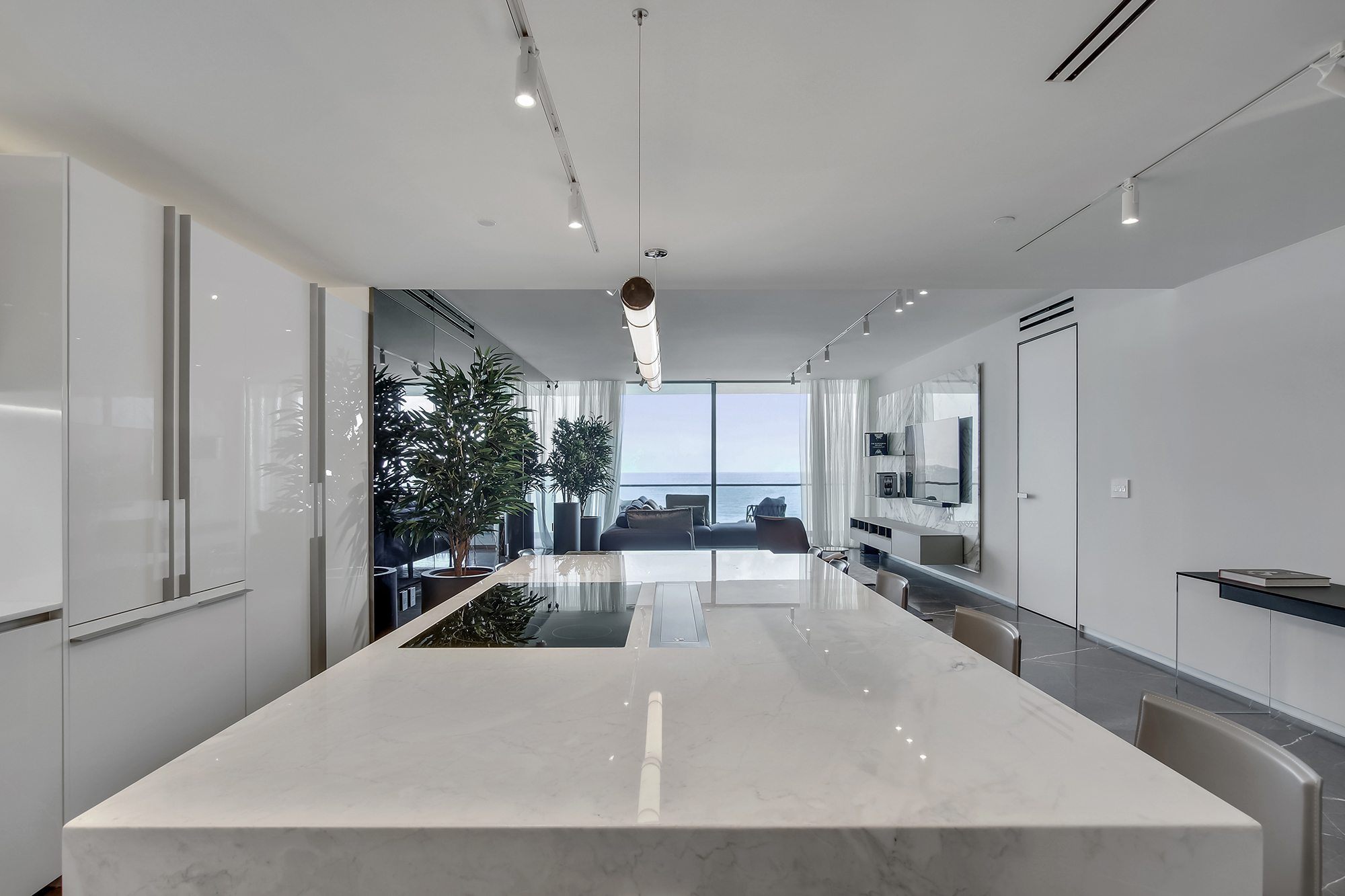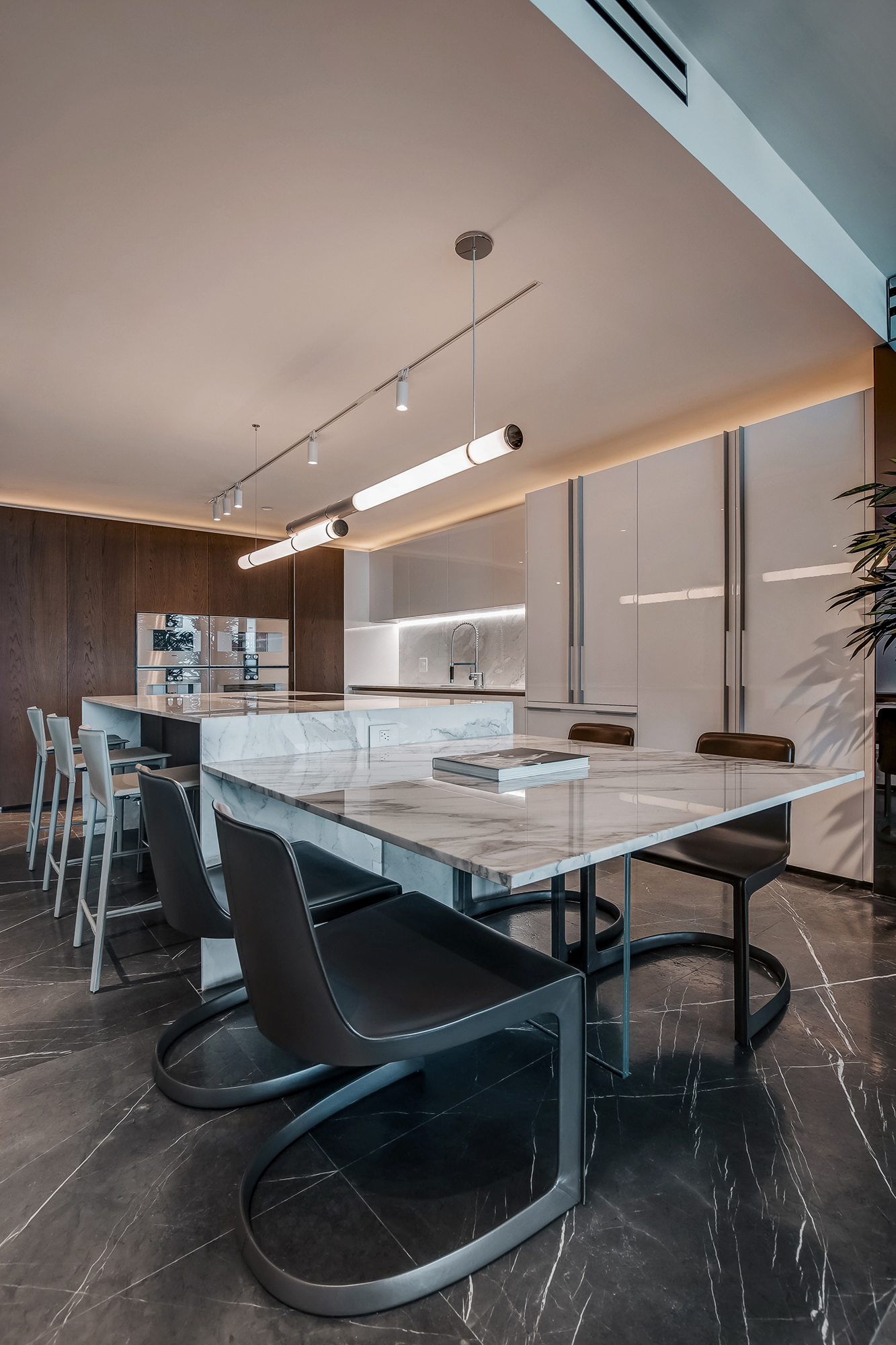 All apartments have 10-foot ceilings with full-length windows and sliding glass door panels, allowing you to view the luxurious ocean and the bay from high up the 28-story building. Each apartment in the condominium furnishes you real privacy through a private elevator with its own hall!
The interiors of these apartments were created by the "YoDezeen" architectural studio, who also chose the furnishings, almost all of which came from Italy. That applies to both the standard models and individually designed units.
Because this apartment is only intended for recreation there are few traditional closets, layout is typical – a spacious living room, three bedrooms and three bathrooms.
The interior was decorated in neutral light colors, designed to focus attention on the sunny seascapes outside the window. "The ocean, the garden … everything is full of natural color, an abundance of air," says the Project's Chief Designer, Arthur Sharf, "so that the interior becomes a sort of background launching pad for the outside".
That was the reason for picking light grey tones and a splash of orange for the living room. Designers wanted to complement the colors of the landscape outside the windows, creating harmony with nature, in the most comfortable, functional, classy interior.  The abundant glass and light promote ​unity and 'transparency'. Thanks to three-meter panoramic windows and sliding glass door panels, the first rays of sunlight penetrate the apartment in the early morning, and fade in the late evening.
Every room of the apartment has its own special character. Bright and expressive finishing details help provide it. The unique features of each room work together to create an integrated ensemble. The master bedroom is uncomplicated- a large mirrored closet occupies the whole wall facing the window and another mirrored wall in the living room gives the illusion of more space. One decorating method is the use of veneered panels with vertical grooves. Finishing with such panels emphasizes the vertical axis, visually increasing the apparent height of the room.
Carefully planned and selected hidden warm edge lighting provides an elegant touch of luxury, and perfectly emphasizes the rich natural surfaces: marble, wood, and metal. It's our special touch.