Brief
The main task of the team was to convey the idea of the recreational complex with the help of architectural solutions and bring a person closer to nature.
Team:
Artem Zverev, co-founder and leading architect; Artur Sharf, co-founder and leading architect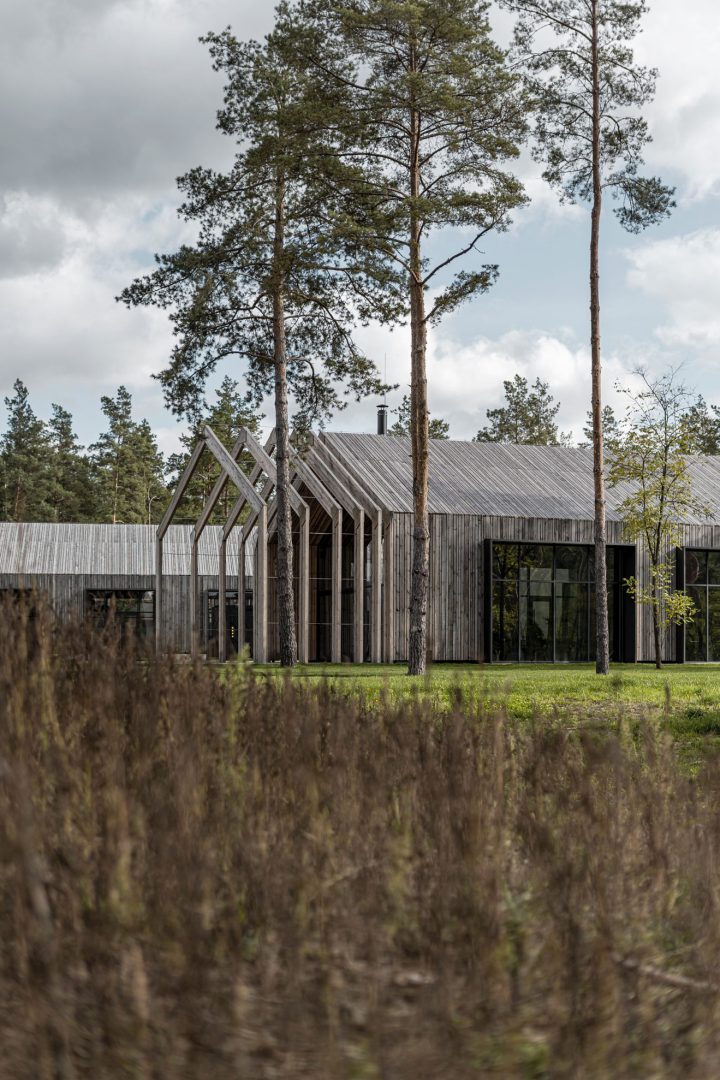 Challenge
The client spoke about the environmental friendliness of everything that concerns and is associated with a suburban complex and our main task is to supplement the purity of nature with architecture that will organically flow into it.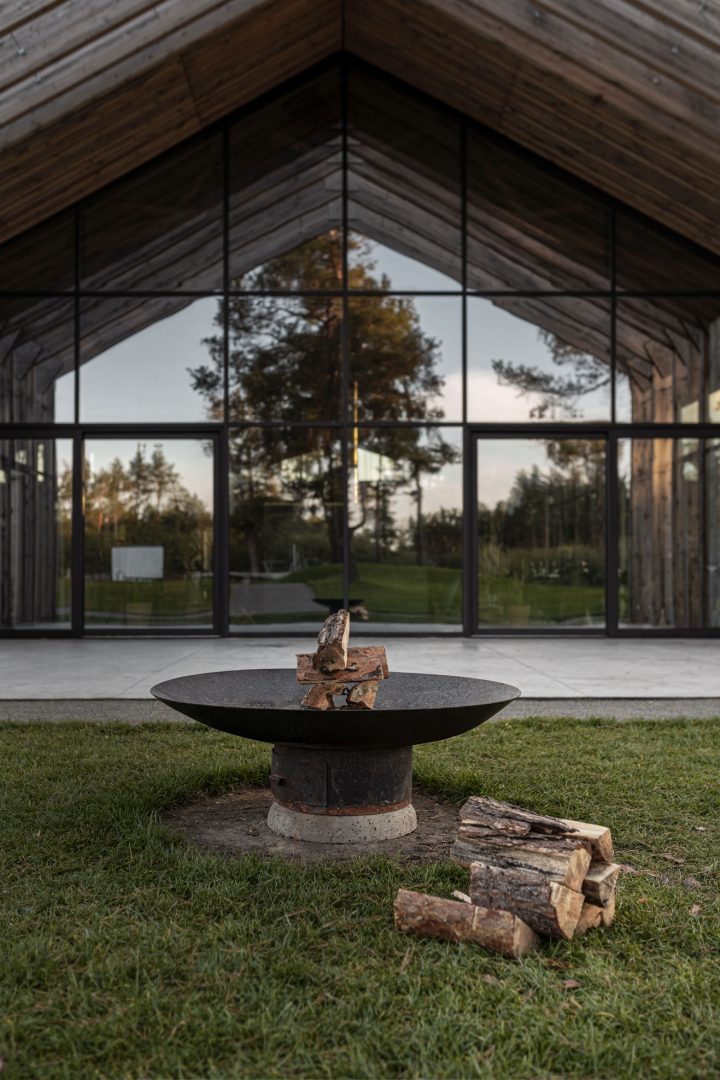 Planning
The team developed the exterior design of two buildings, a restaurant and a reception, on both sides of the pool, the main gathering places for holidaymakers, and integrated them into the overall landscape. The architects designed a lightweight, almost weightless structure that complemented the existing Zen, but did not create an extra urban load on the space.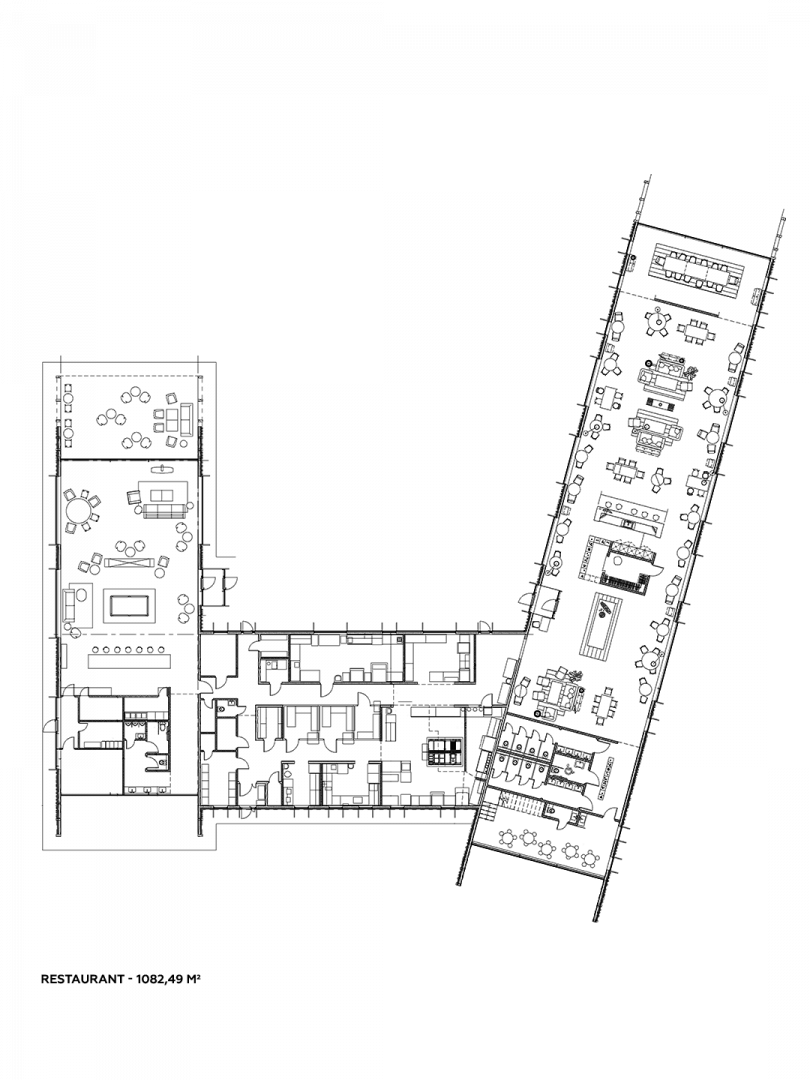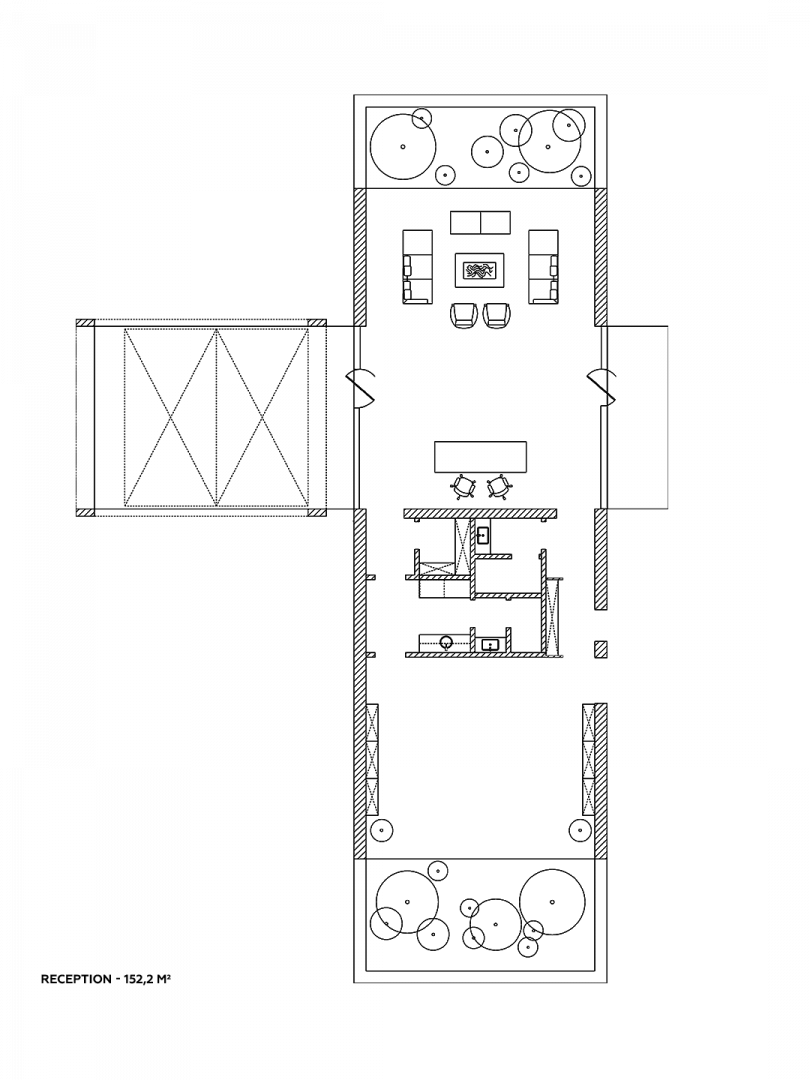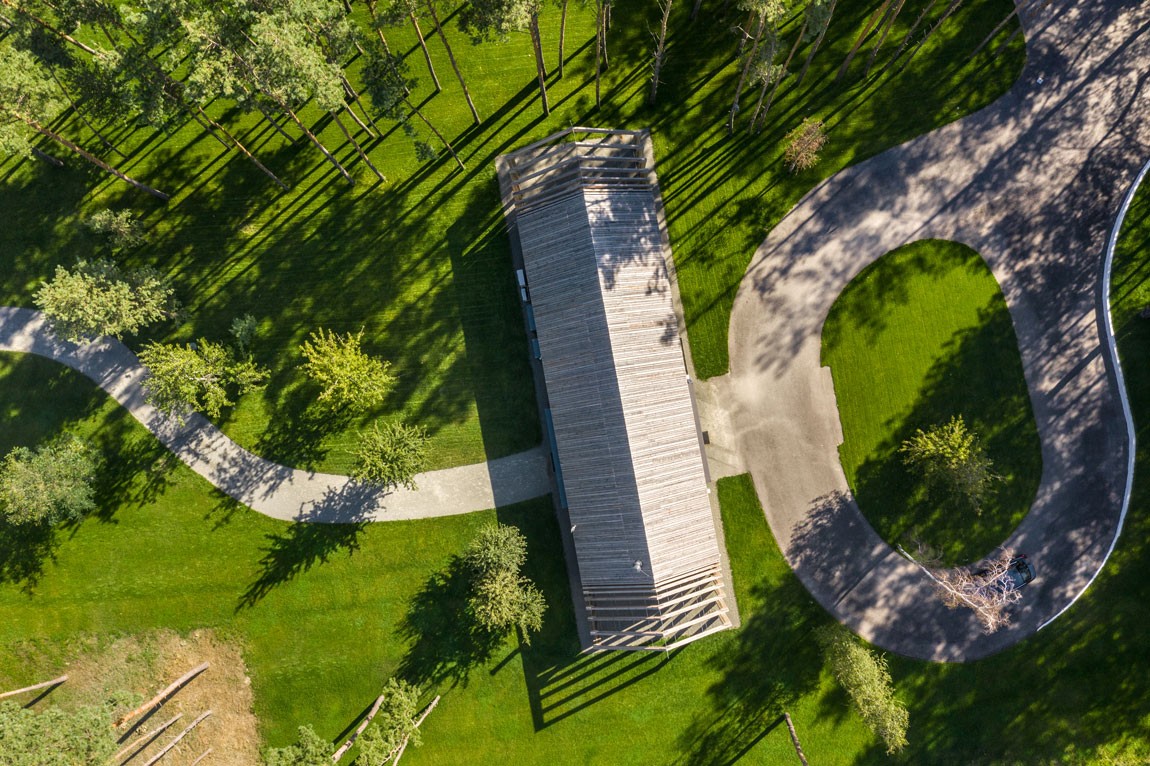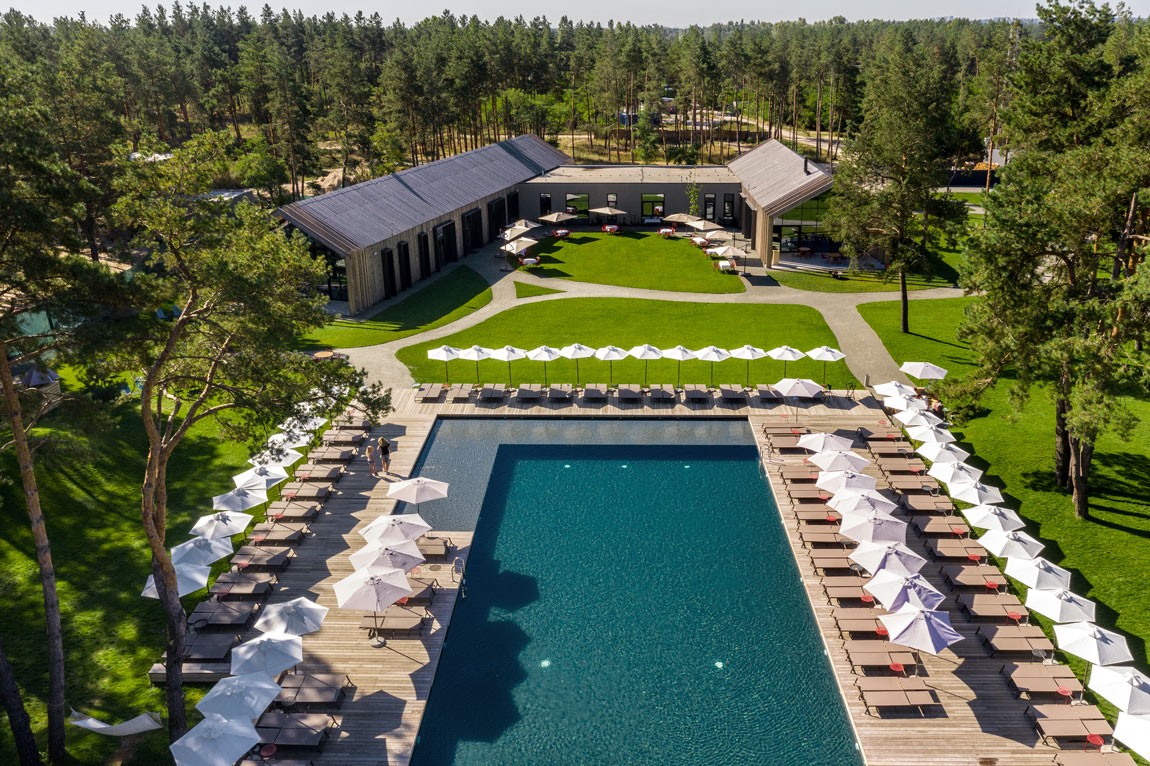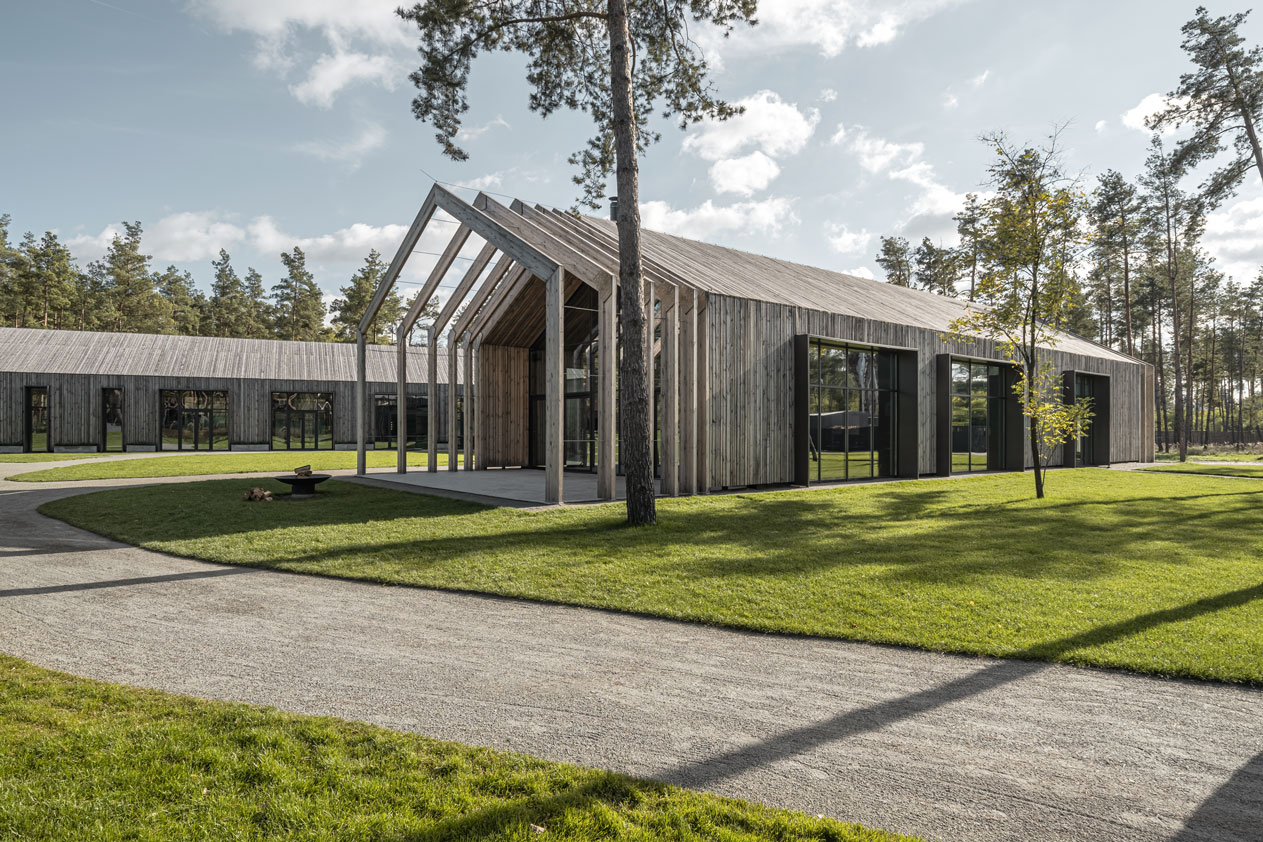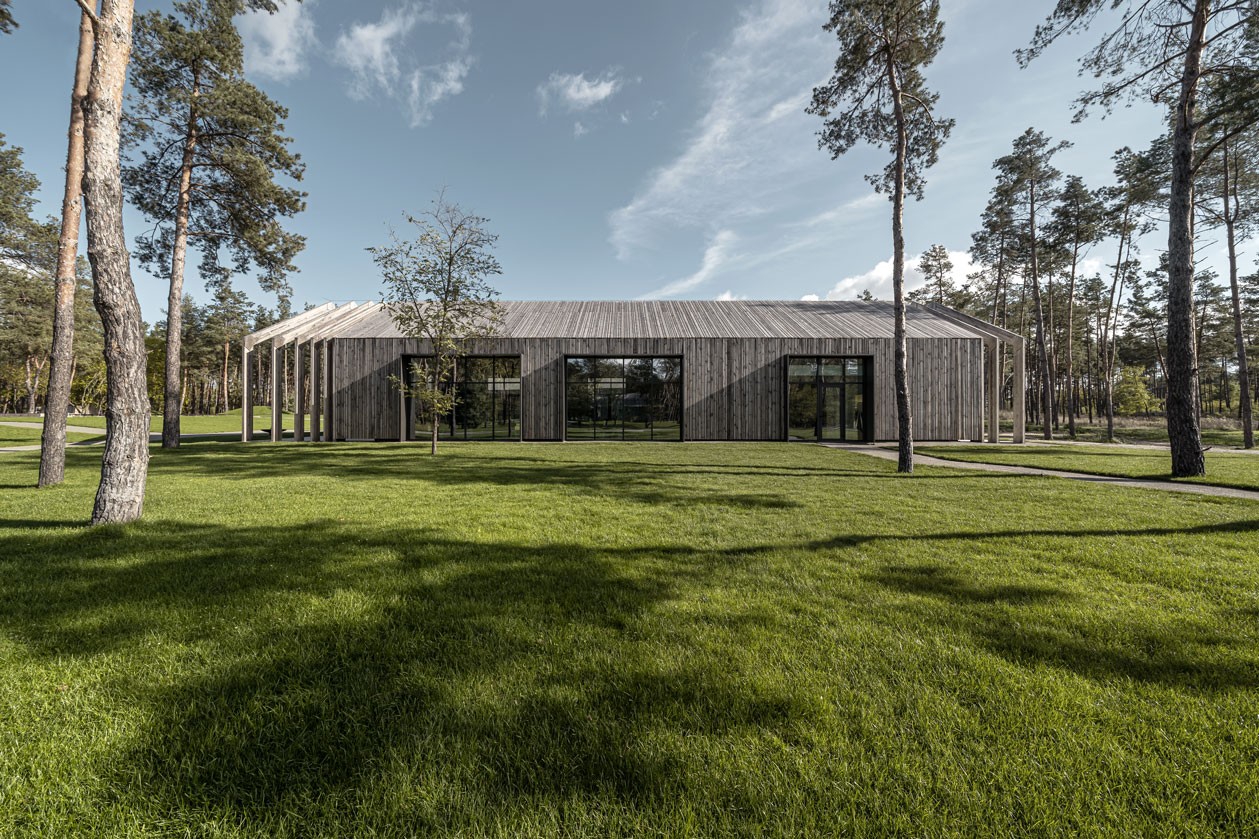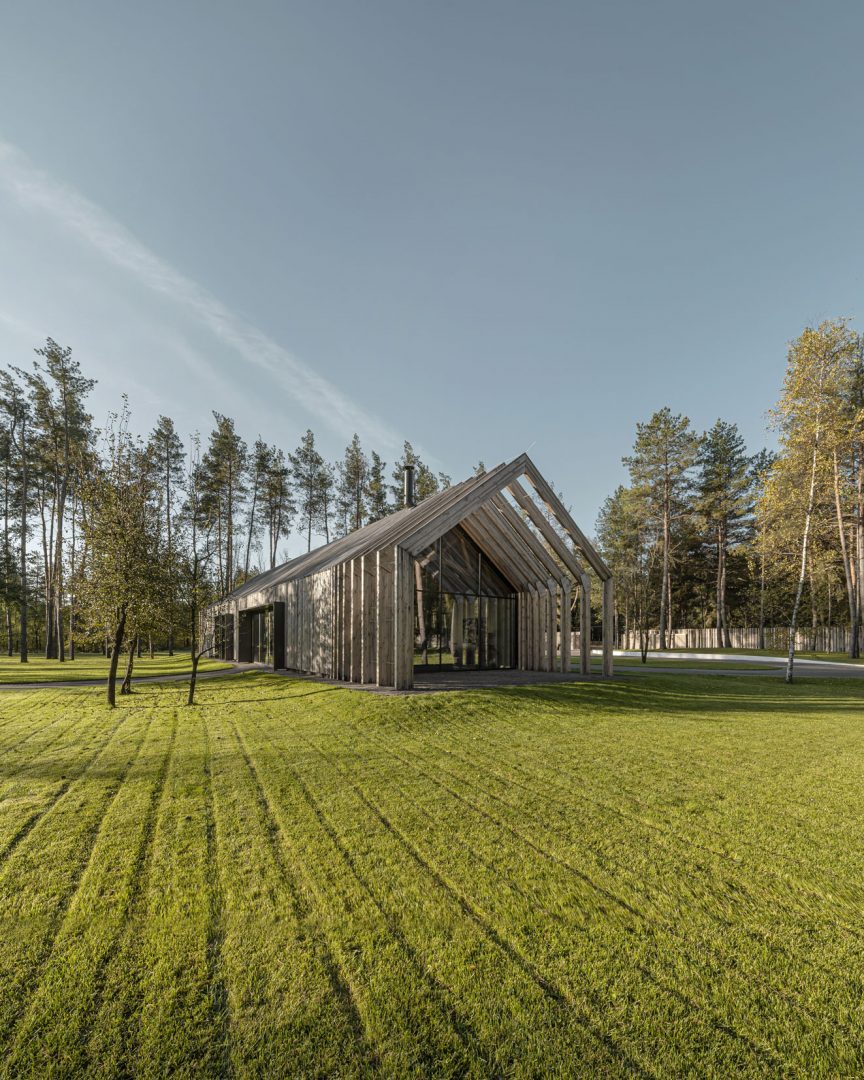 Concept and Realization
Both buildings are 1200 sq m in size and consist of pine beams, which are arranged with a certain rhythm, somewhat reminiscent of huge open birdhouses. The main emphasis is on the environmental friendliness not only of the atmosphere but also of the materials used. Thus, pine of the same species that grows in the forest that surrounds the recreational complex was chosen as the main construction material. The architects lined the outer cladding of the facades with wooden battens and made the interior spaces as open as possible with visible structural trusses so that the buildings look free.
Also, the restaurant and the reception are located at the gathering point, so that during the day you can dine by the pool, and in the evenings, sitting at your table, watch how, against the background of the night forest, flaring fires slightly break the silence.