Brief
The dentistry of the new generation is a space where the client feels relaxed, receives high-quality treatment and cosmetic procedures without being distracted by the sterile interior. The studio's customer is a highly qualified dentist who decided to open his clinic and turned to the studio, searching for original and laconic solutions that could distinguish his clinic from others.
Team:
Artem Zverev, co-founder and lead architect, Arthur Sharf, co-founder and lead architect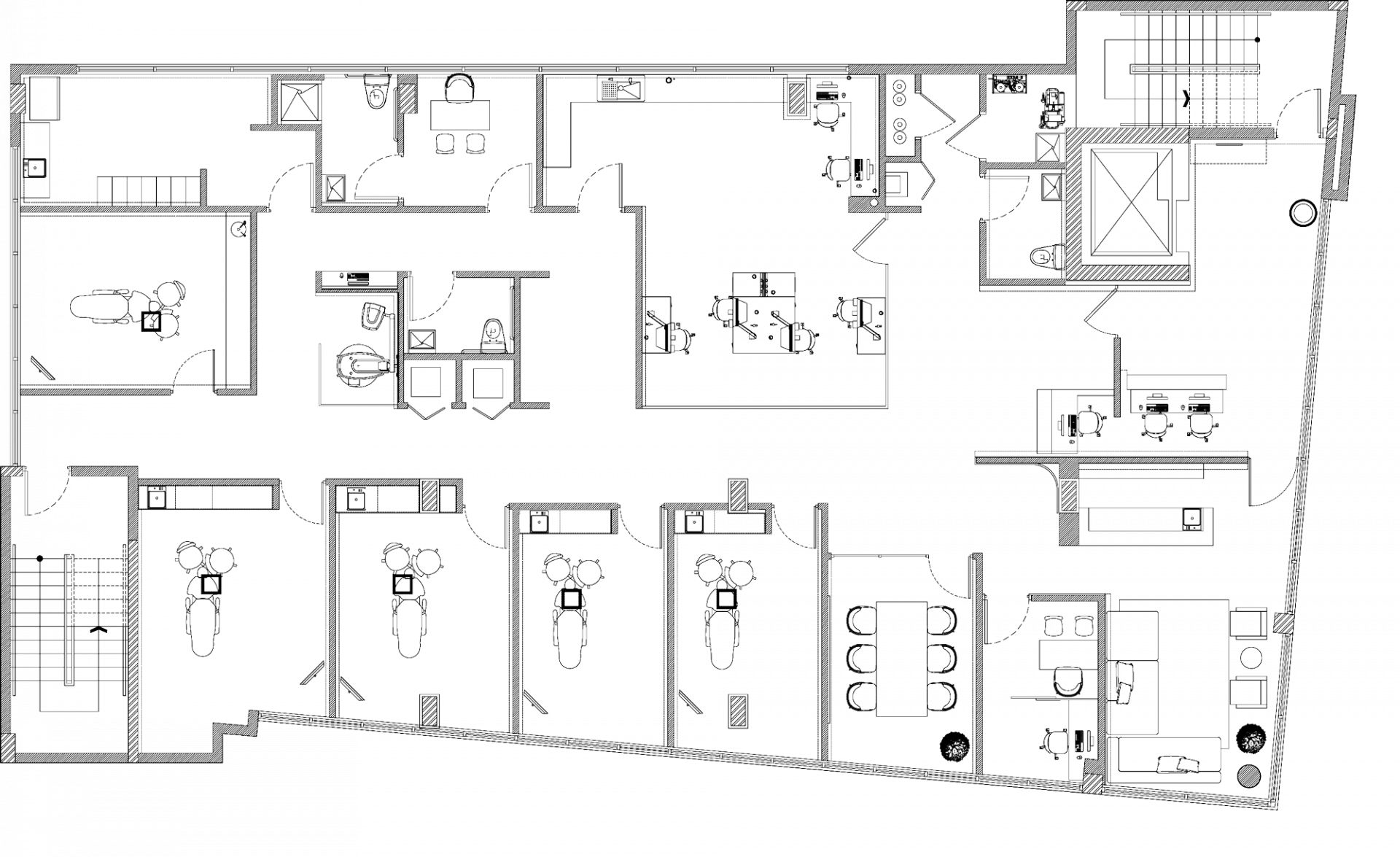 Planning
The clinic is on one floor with an area of 330 square meters. It consists of a reception area, a waiting room where guests can wait for their appointment, a laboratory, five offices, a conference room, two offices, a dental imaging area, a bar, a staff lounge, and bathrooms. The studio architects completely redeveloped the premises, starting not only from the client's wishes regarding the number of offices and areas for placing equipment but also the sanitary standards of Miami.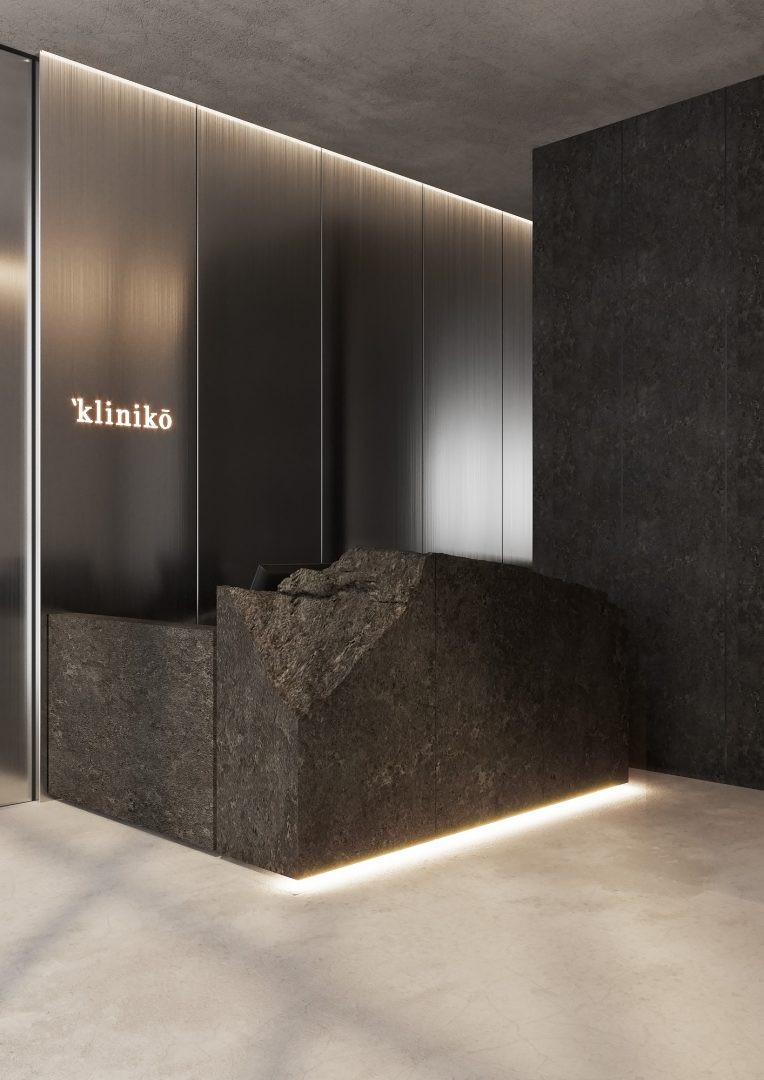 Concept
There is a widespread belief that a gray color palette cannot make a room bright and memorable. However, the client preferred a range of gray colors for Kliniko. Therefore, the designers decided to make the best of it by combining warm and cold shades of gray and natural materials with original textures. Also, the designers used corrugated glass, polished stainless steel to a shine, slightly cracked plaster, and raw gabbro-grained stone to create a unique style of a modern clinic.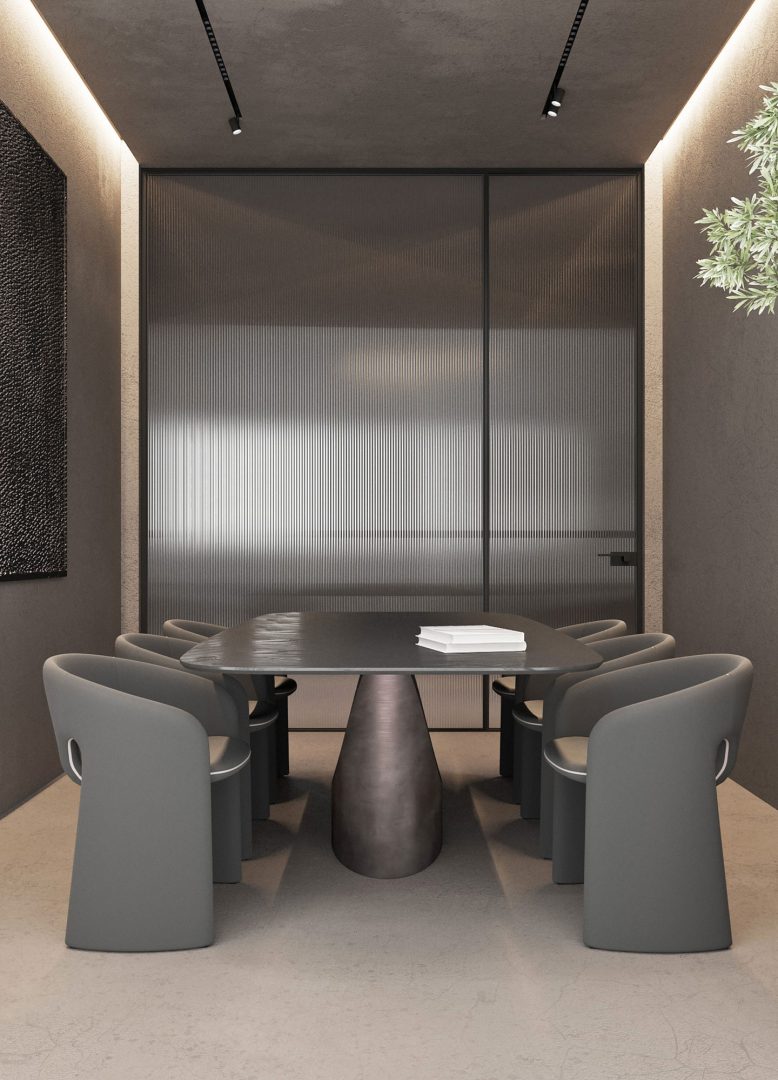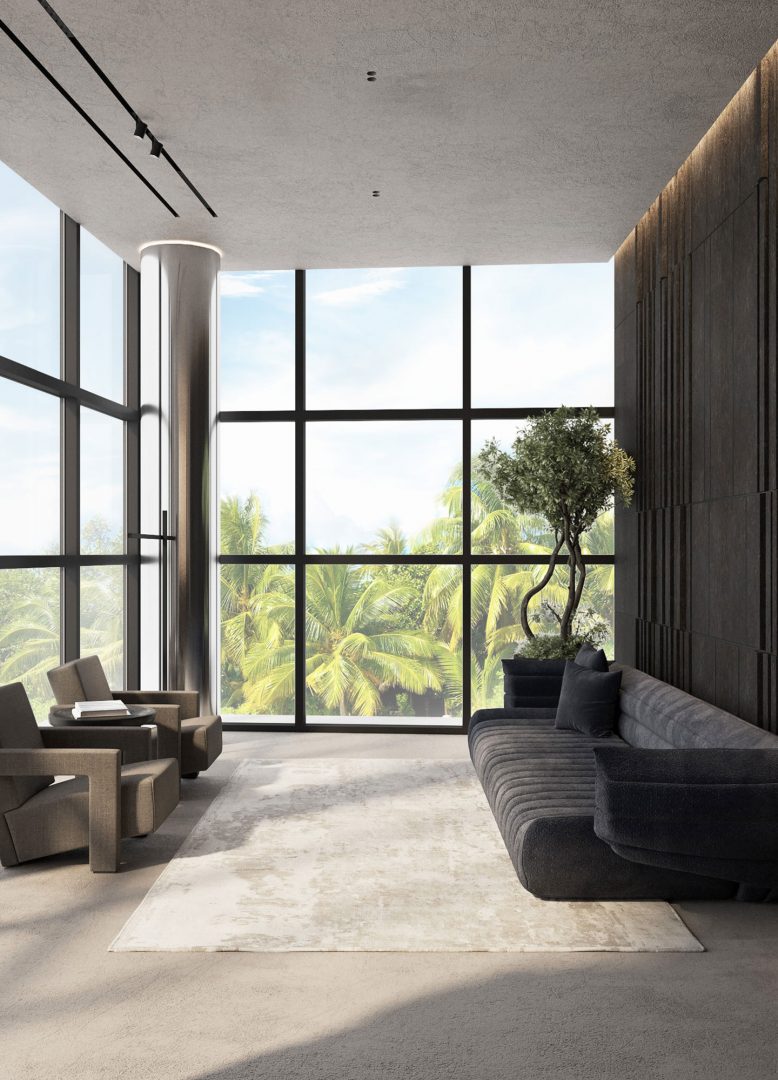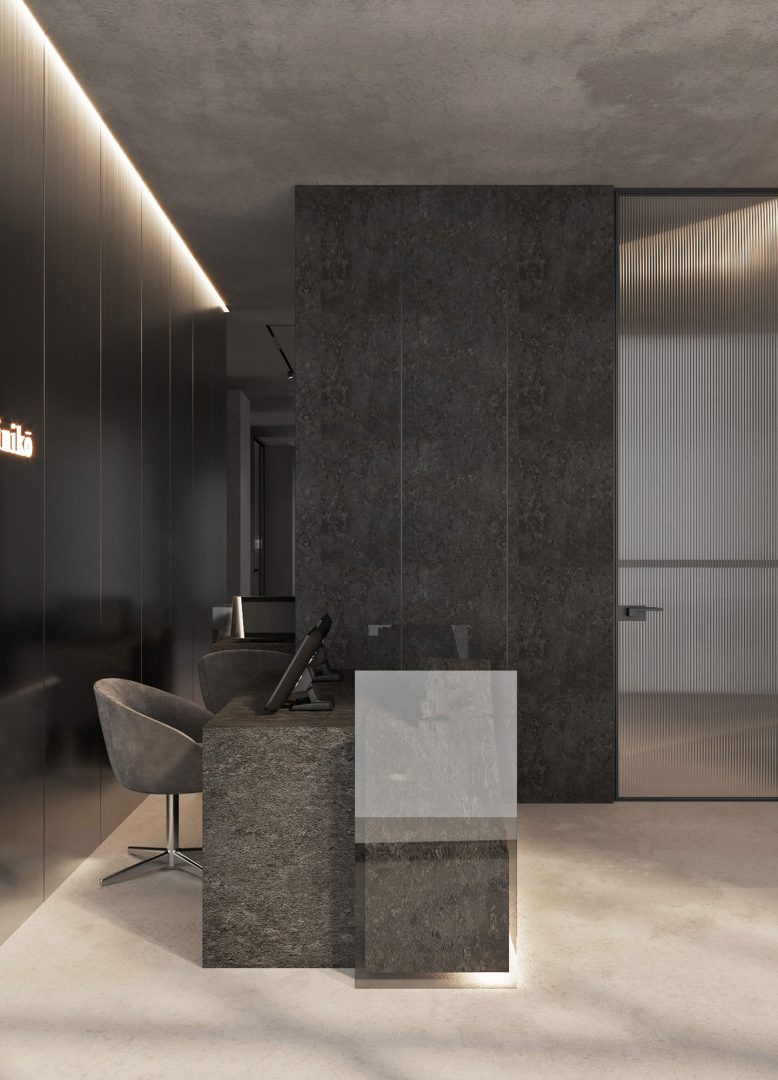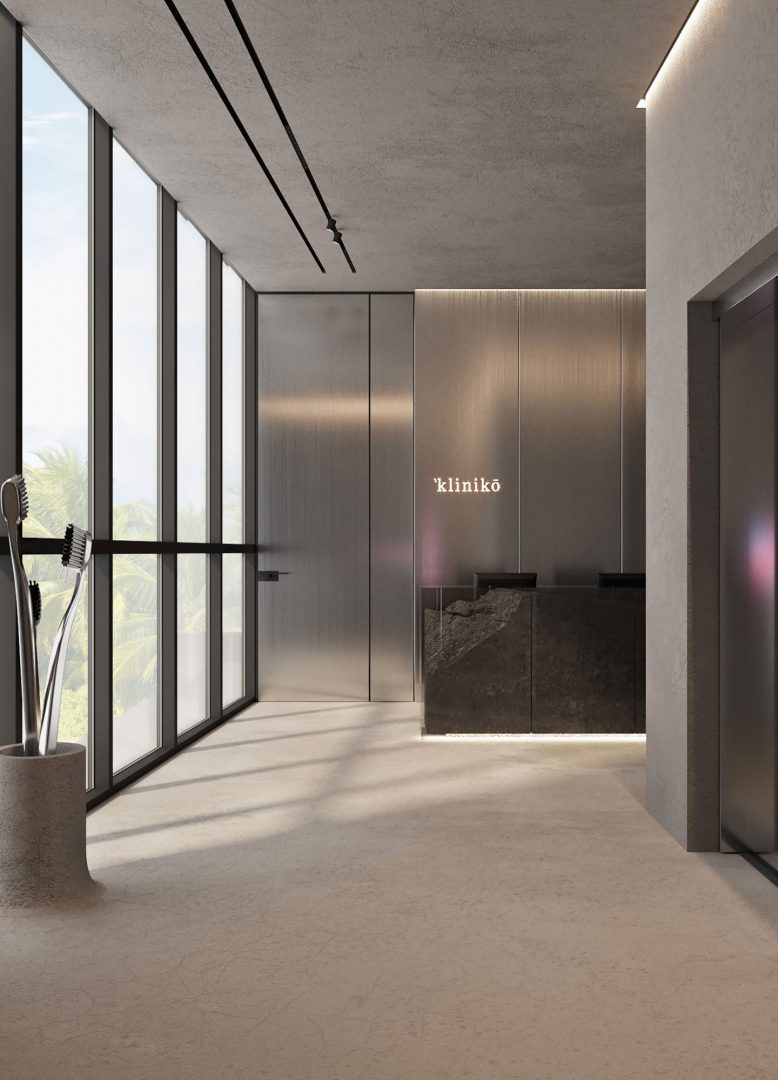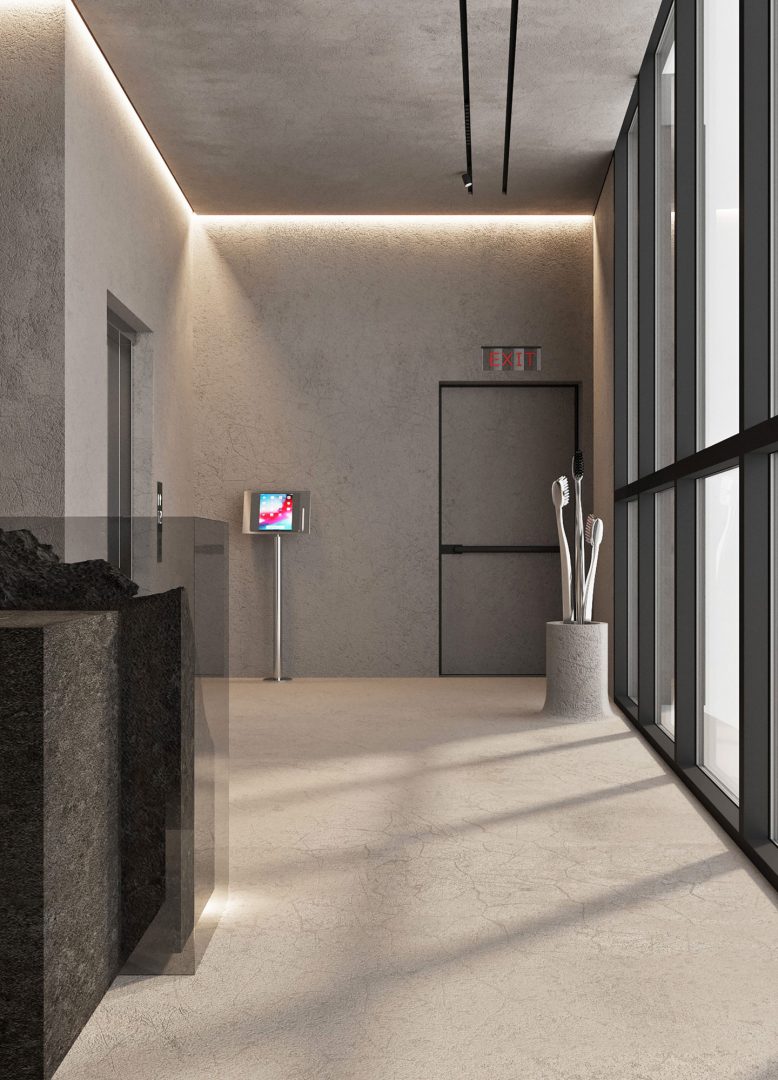 Realization
At the clinic entrance, there is a tablet for registration and an art object in the form of metal toothbrushes, which the designers created based on the studio's sketches. Also, the reception area where visitors can register and ask questions divides into sections and consists of chipped stone and a glass shell. And RGB lighting with a color fitting to suit the mood emphasizes the shape of the rack and the wall behind the reception area.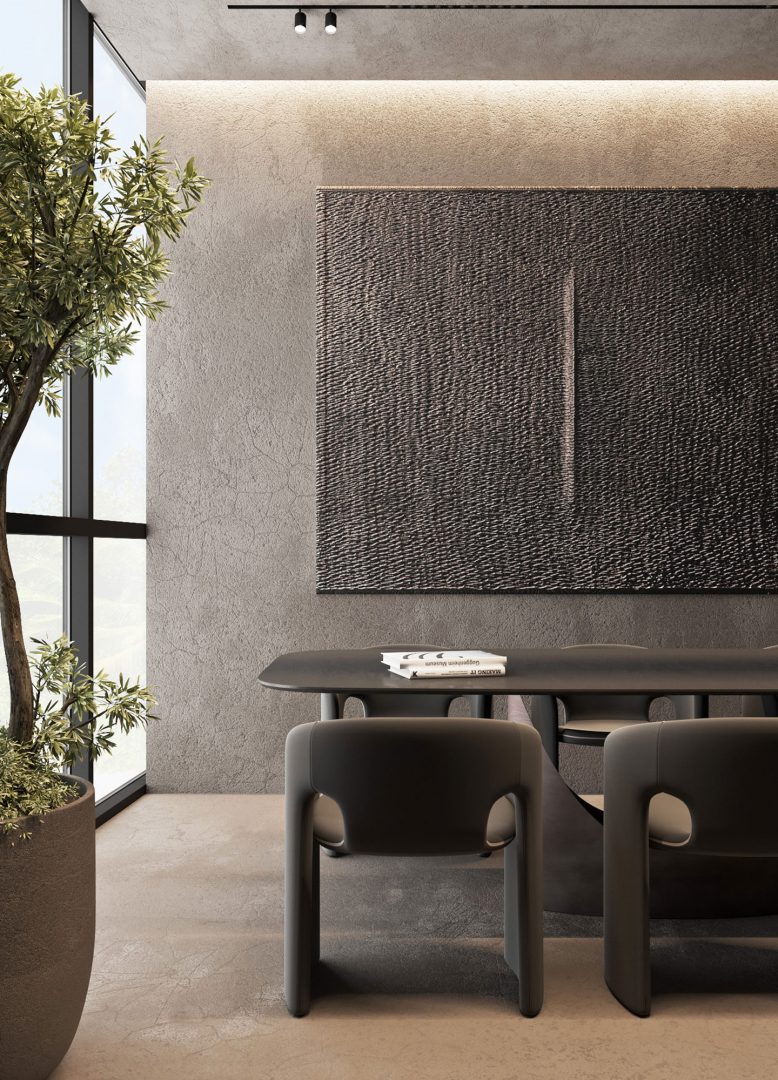 The conference room has a Lago table for six, Roche Bobois chairs, and the same lights as in the reception area, which changes color depending on the wishes of those who enter. As for the rooms for receiving patients, the designers made them all in the same minimalist style from plaster and stainless steel to accompany the expensive medical equipment.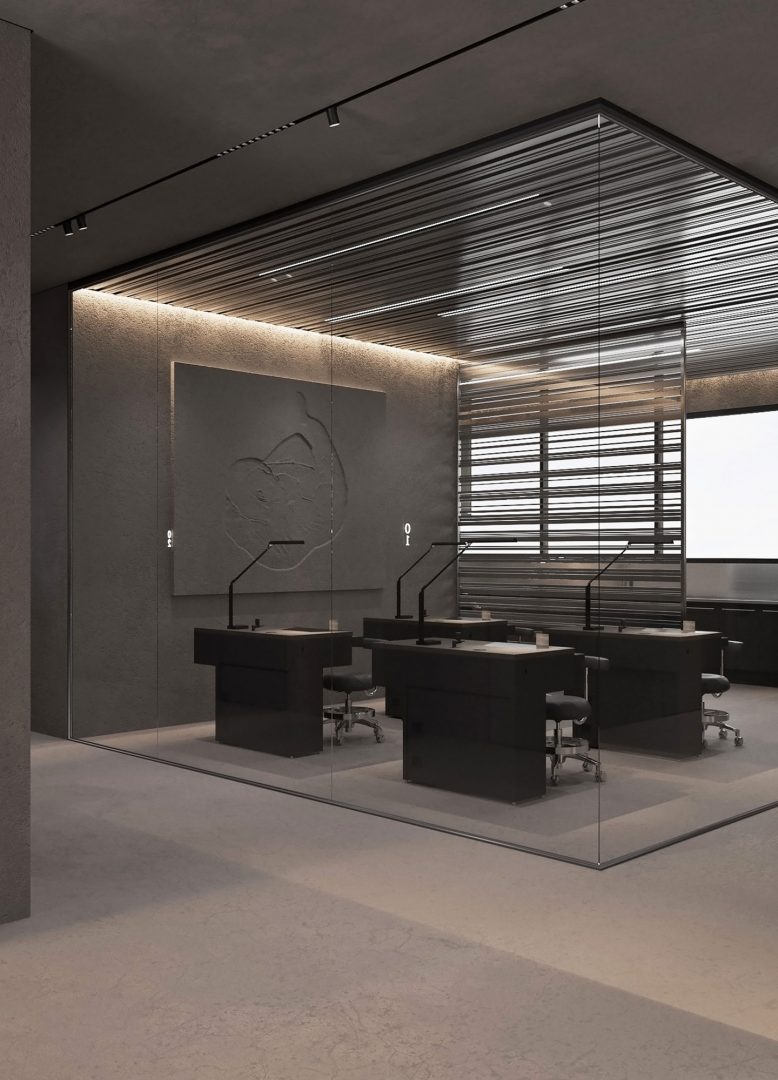 The laboratory walls are completely transparent so visitors can observe the process. The design concept of this space is unusual due to the ceiling and partitions made of thin stainless steel strips, which duplicate each other. There is nothing superfluous in the laboratory: only four tables with medical equipment and a painting by the Ukrainian artist Nazar Bilyk, perfectly matching the interior. And lastly, next to the laboratory, there is an X-ray area, where patients are separated from the doctor by a screen made of thick corrugated glass.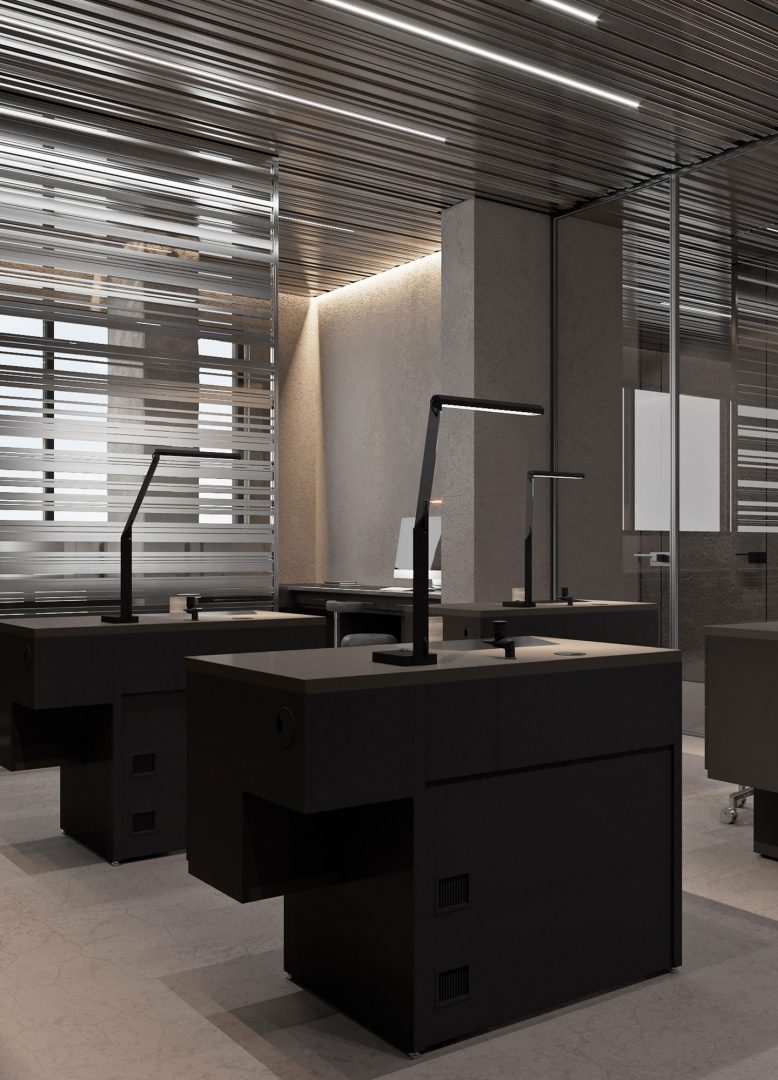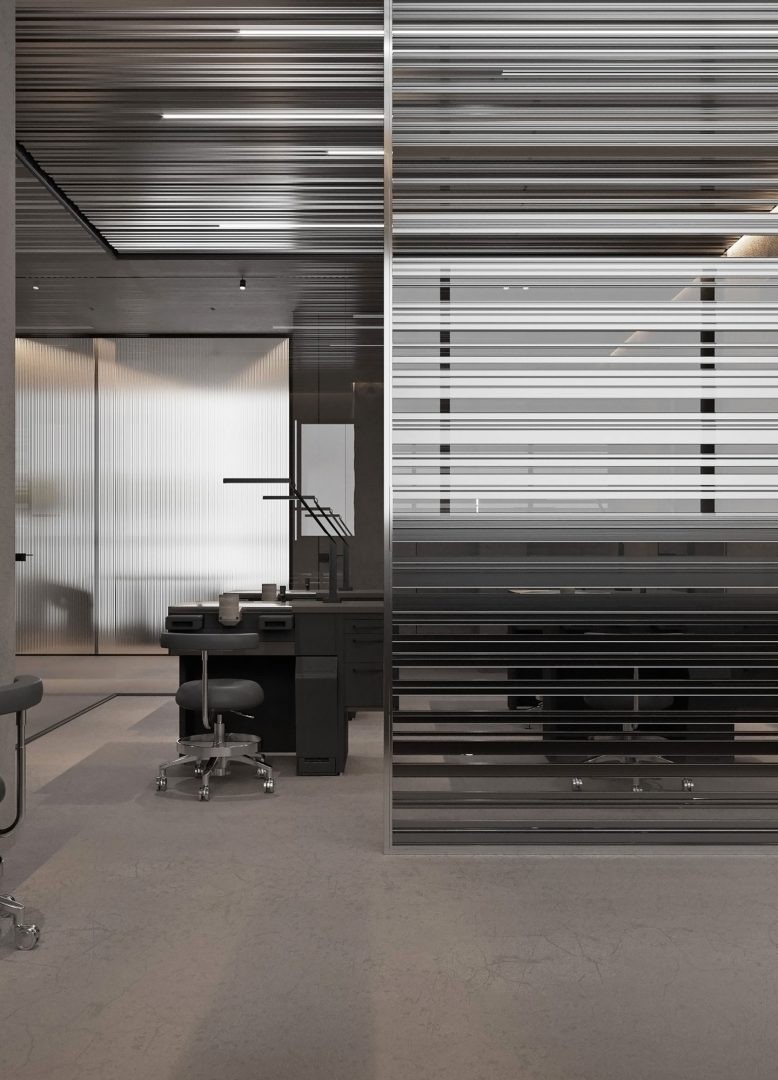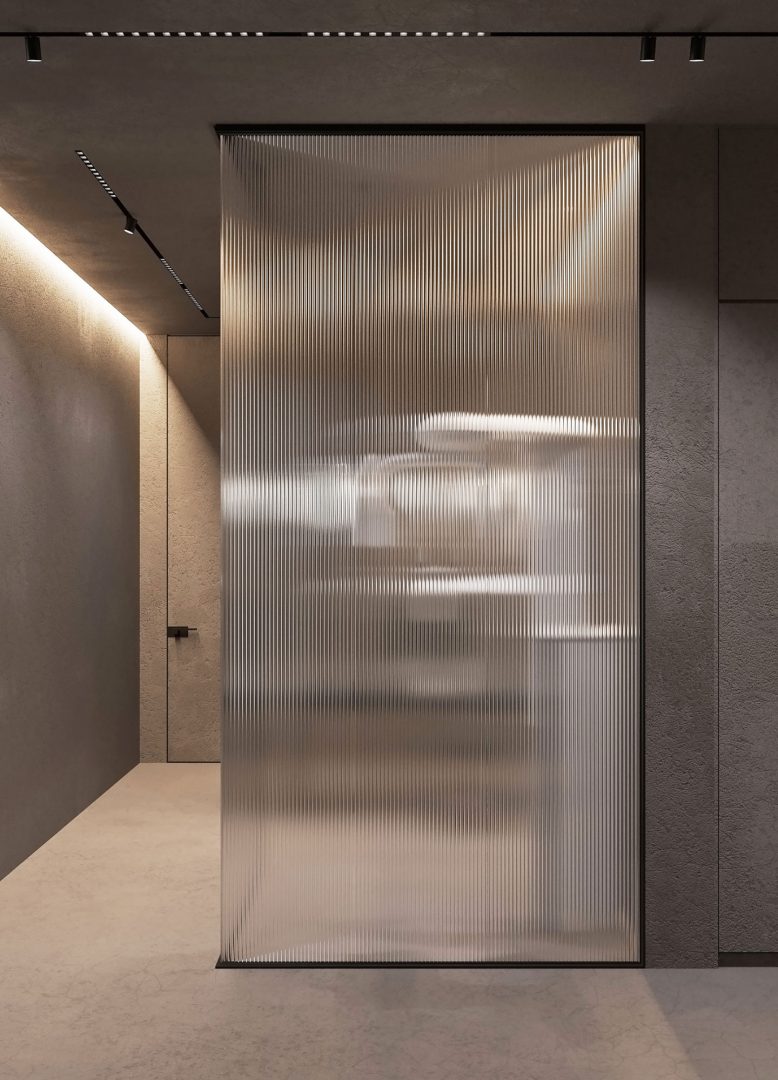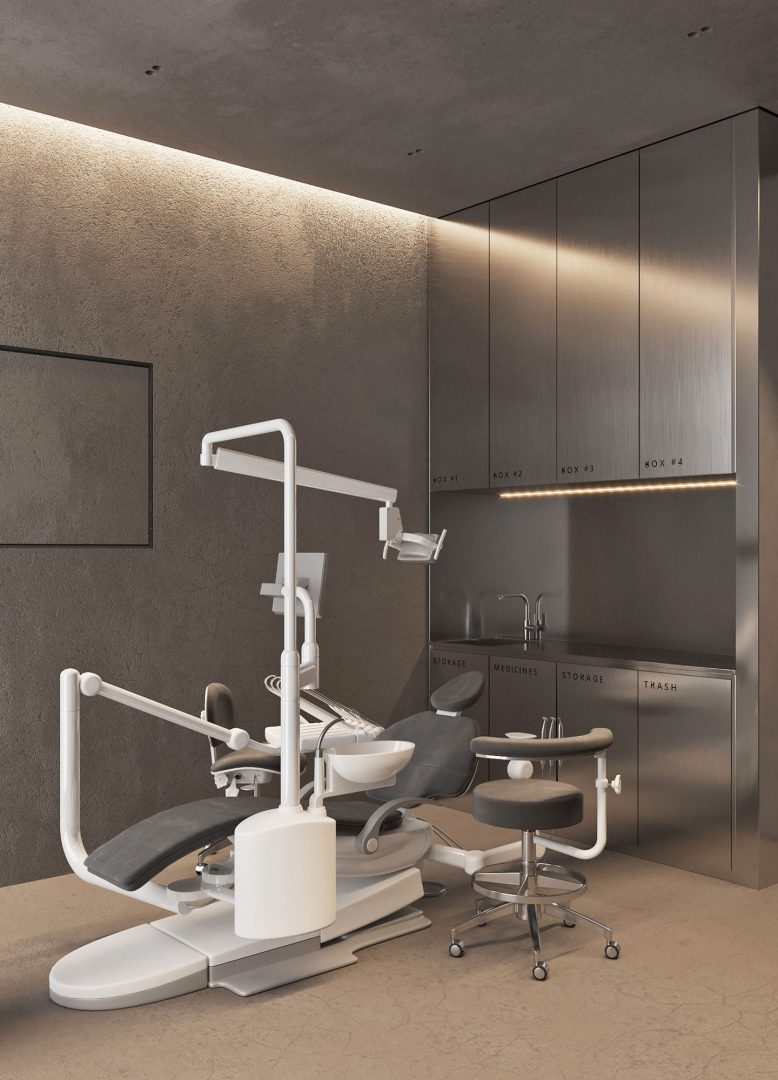 We are waiting for you in our team!
Don't hesitate to contact us
Error!
Something went wrong.
Thanks you for your message!
We will reply to you as soon as possible.