SEMIFREDDO The concept of an open "casual" restaurant
This interior design is "restaurant casual", a clean light functional style in warm tones. The space is designed as open and flowing, a clean concept that allows natural light from floor-to-ceiling windows to illuminate every corner of the place. Particular attention was given to the greenery we have plants both inside and outside, selected by color, size and shape to complement each zone.
Team:
Artur Sharf, Artem Zverev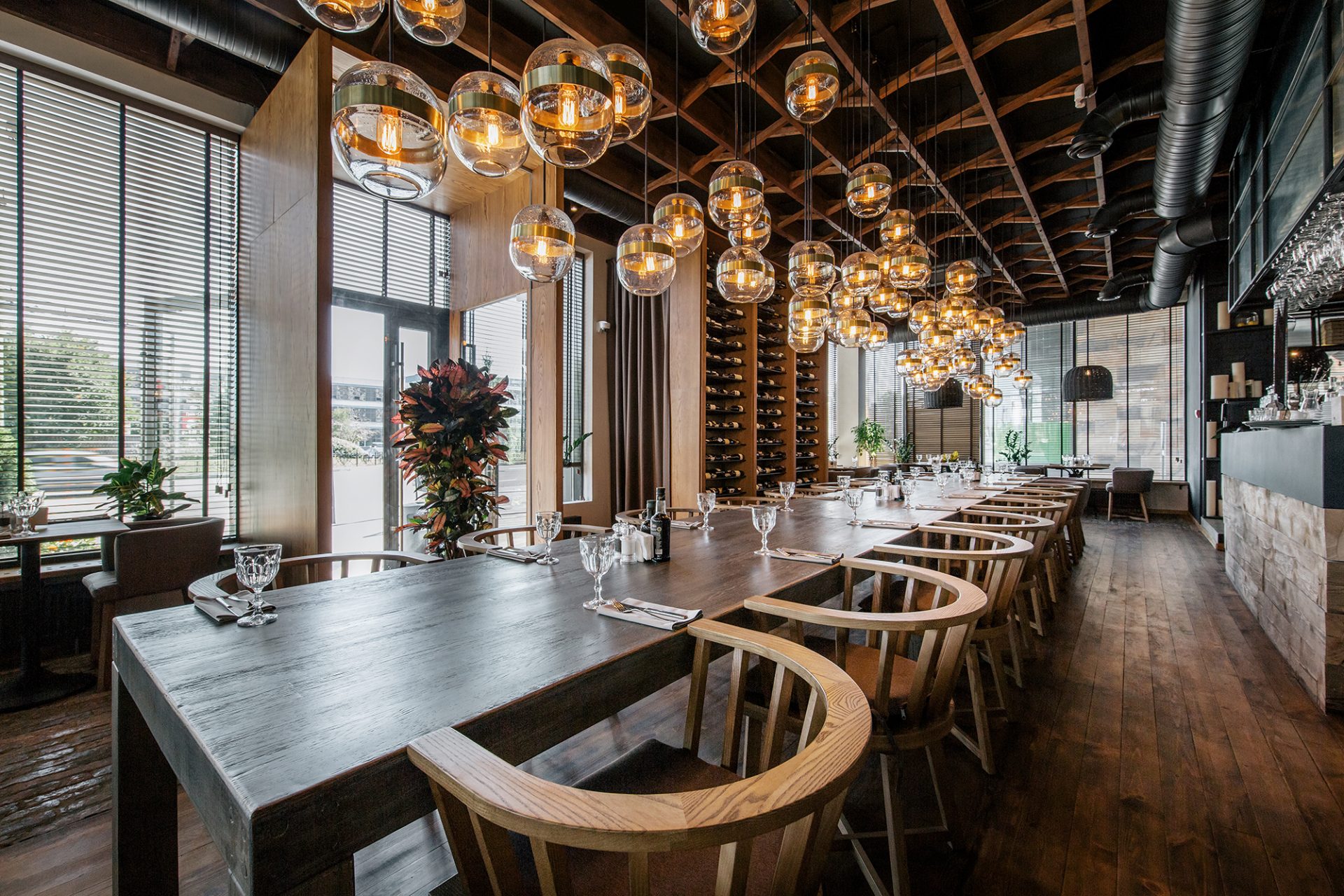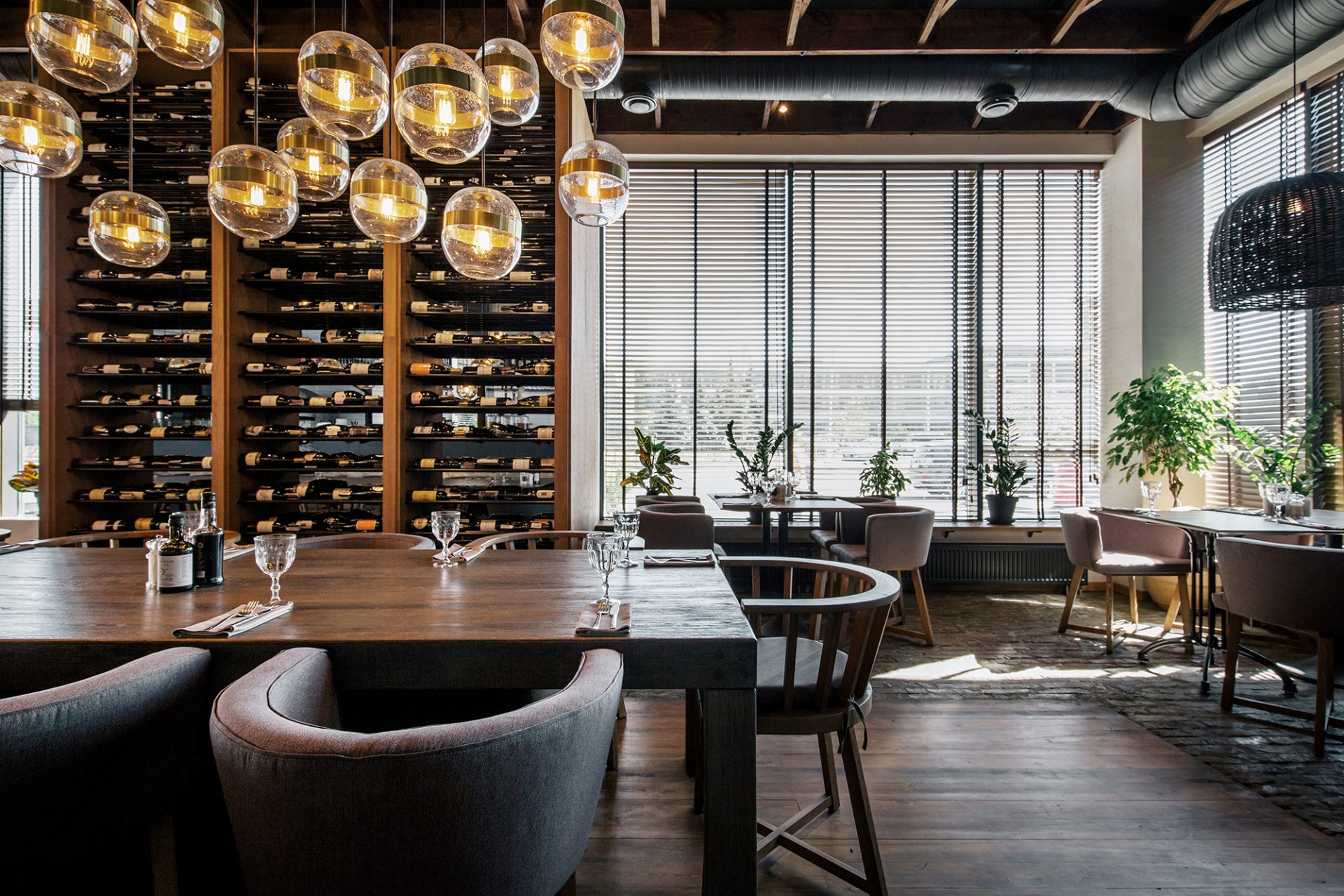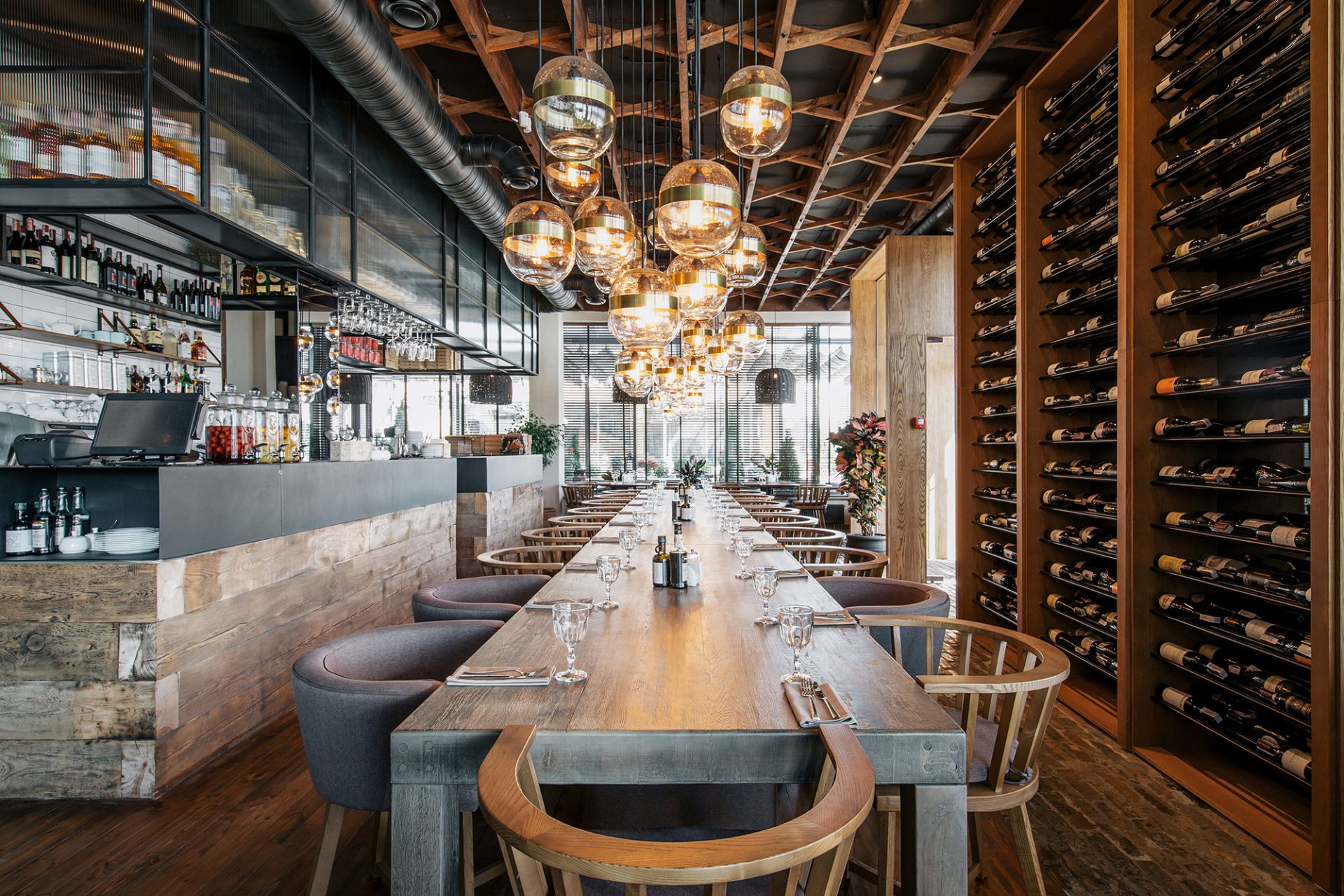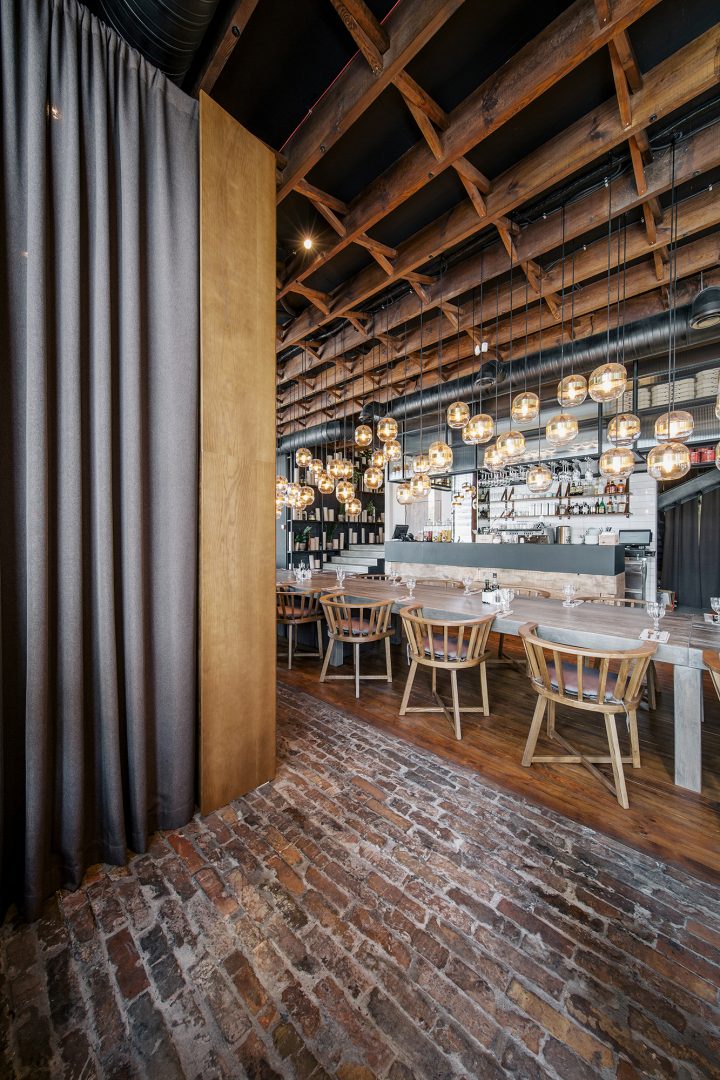 For the decor, the designers of YoDezeen chose tactilely pleasant materials, like wood and leather for the furniture upholstery. A  key feature of the space is an open kitchen with a traditional wood-burning stove right in the heart of the restaurant. A small Vinotheque exudes elegance and timelessness, while high, laconic wine cabinets perfectly divide the space and add some Italian flair. In the evening, the sophisticated lighting creates an amazing cozy atmosphere. There are hanging glass globe lights that could be coffee pots designed by Edison, huge white cylinder lights, and wicker basket lights!