Brief
Our clients wanted the interior to reflect their taste and be made exclusively from high-quality natural materials, and all lines and shapes echoed a single concept of new elegant aesthetics.
Team:
Artem Zverev, co-founder and lead architect, Arthur Sharf, co-founder and lead architect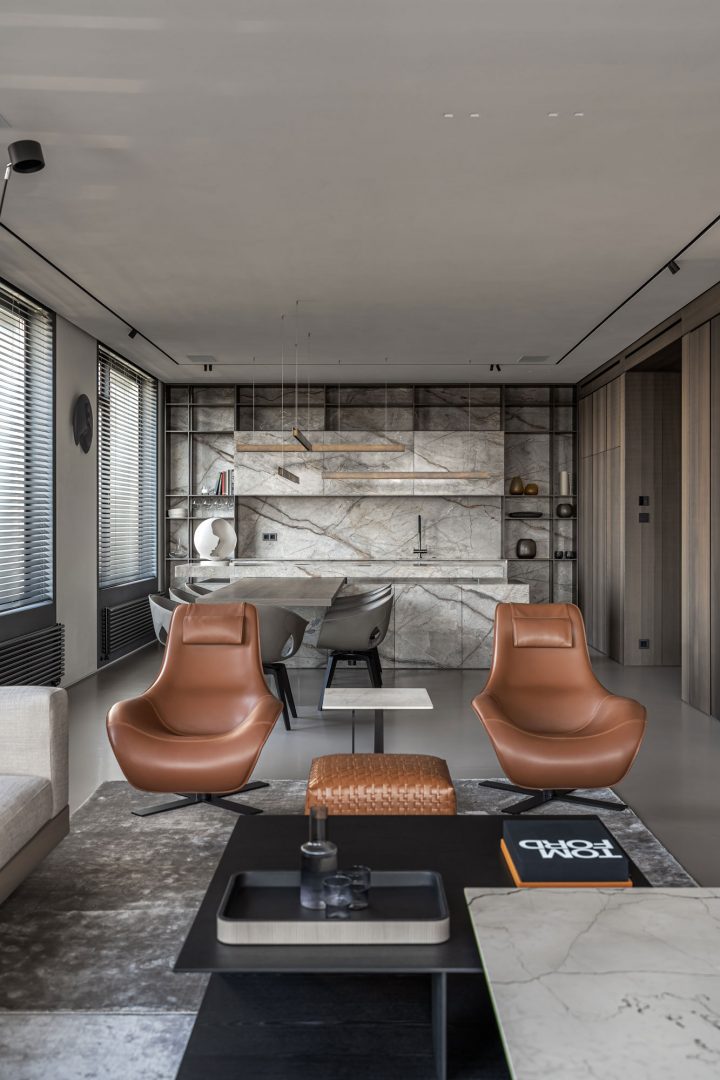 Challenge
Our task was to create an interior that will not bore clients for many years and will be functional. In this project, the studio selected only natural and durable materials. The team took everything seriously: from the choice of the self-leveling floor to the shades of marble and the color palette.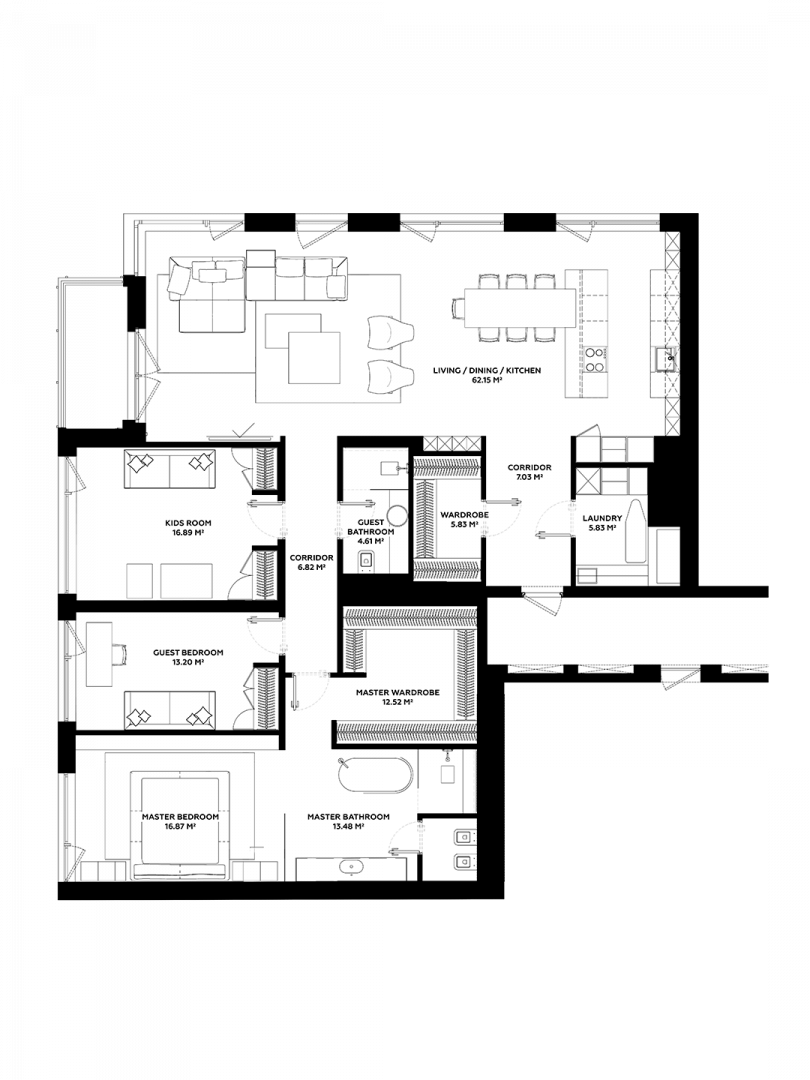 Planning
The Elegant Apartment project is a 164 sqm living space in the innovative Tetris Hall residential complex. From the height of the 17th floor, a landscape view opens up that will take your breath away at any time of the day. The apartments consist of a living room combined with a kitchen and a dining room, a spacious master zone, consisting of a bedroom, a wardrobe, and a bathroom; guest bedroom, nursery, and technical rooms.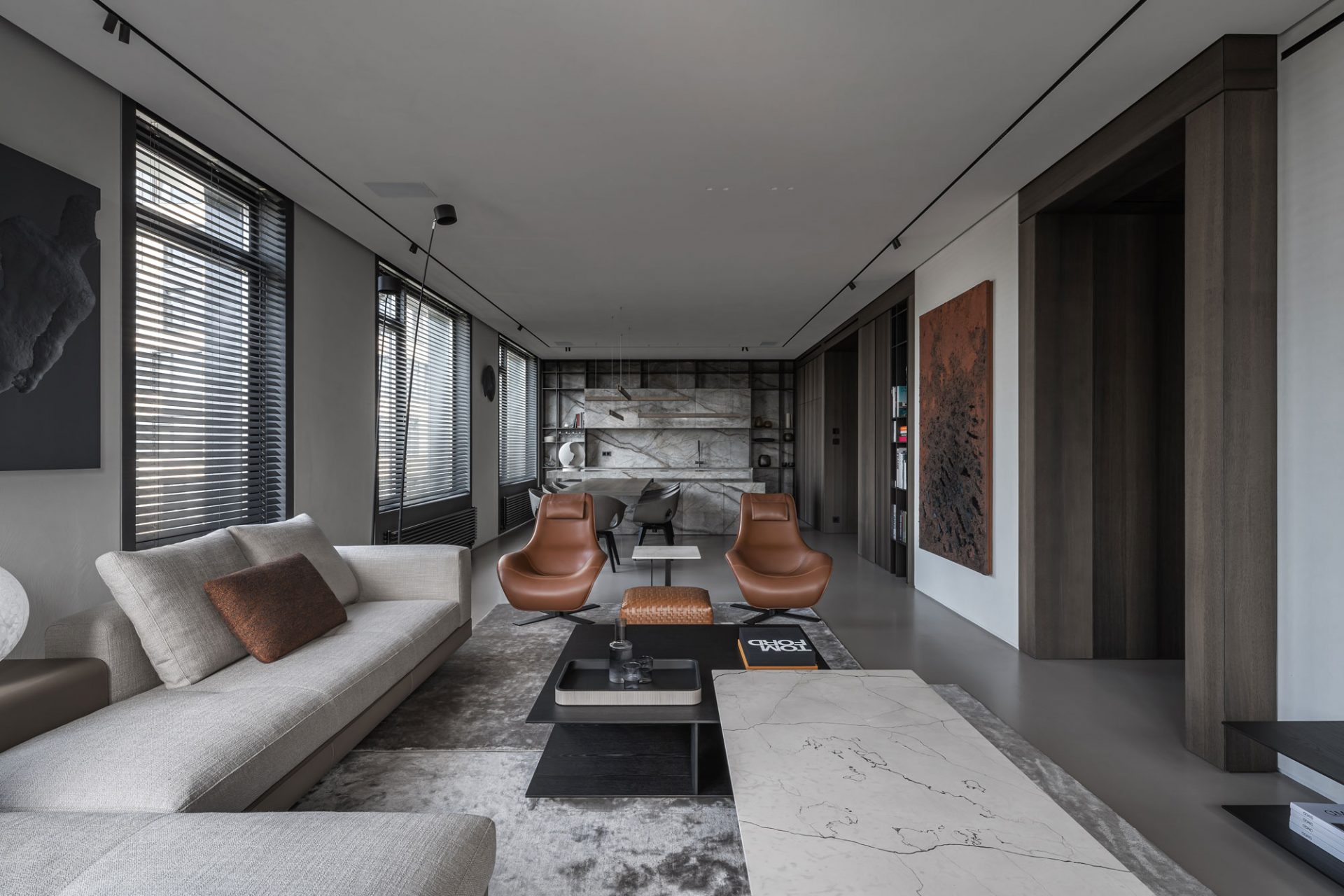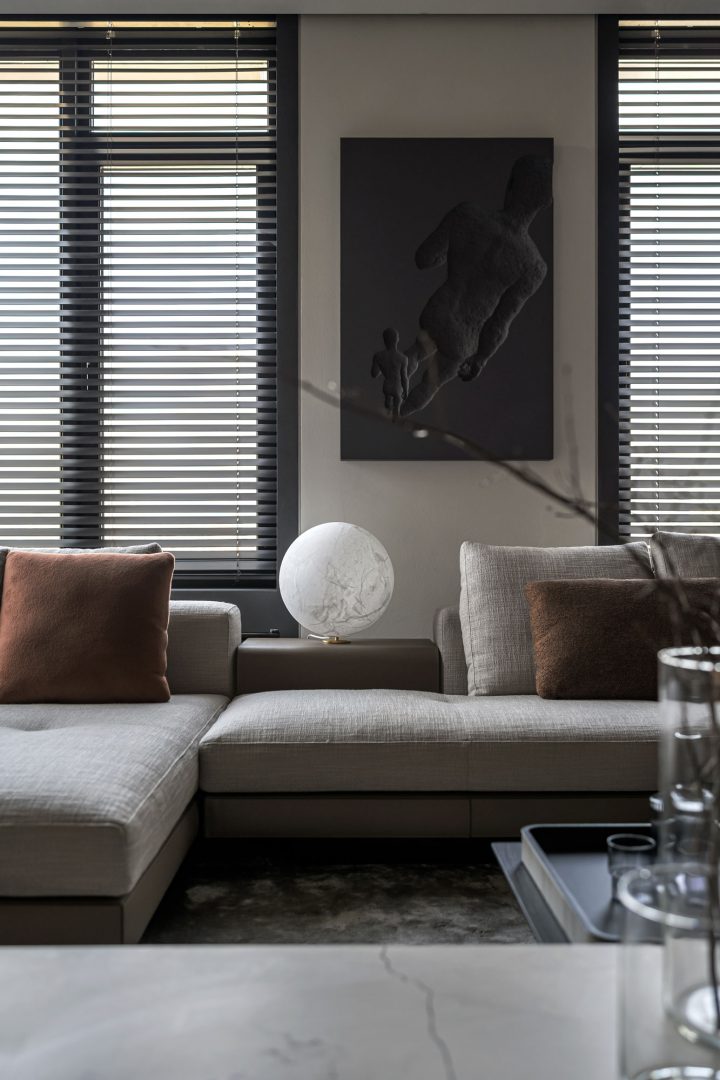 Concept and Realization
When you enter the apartment, a feeling of warmth and comfort is floating in the air due to the color palette, the abundance of natural light from the spacious windows, and the harmonious arrangement of furniture. Our team has executed this project in a warm nude palette without overloading the overall concept with bright accents.
The breathtaking views from all the rooms of the apartments, combined with the materials and textures of the interior, make the overall mood of the project soft and calm. And the high functionality that each product subtly hides is striking in its thoughtfulness.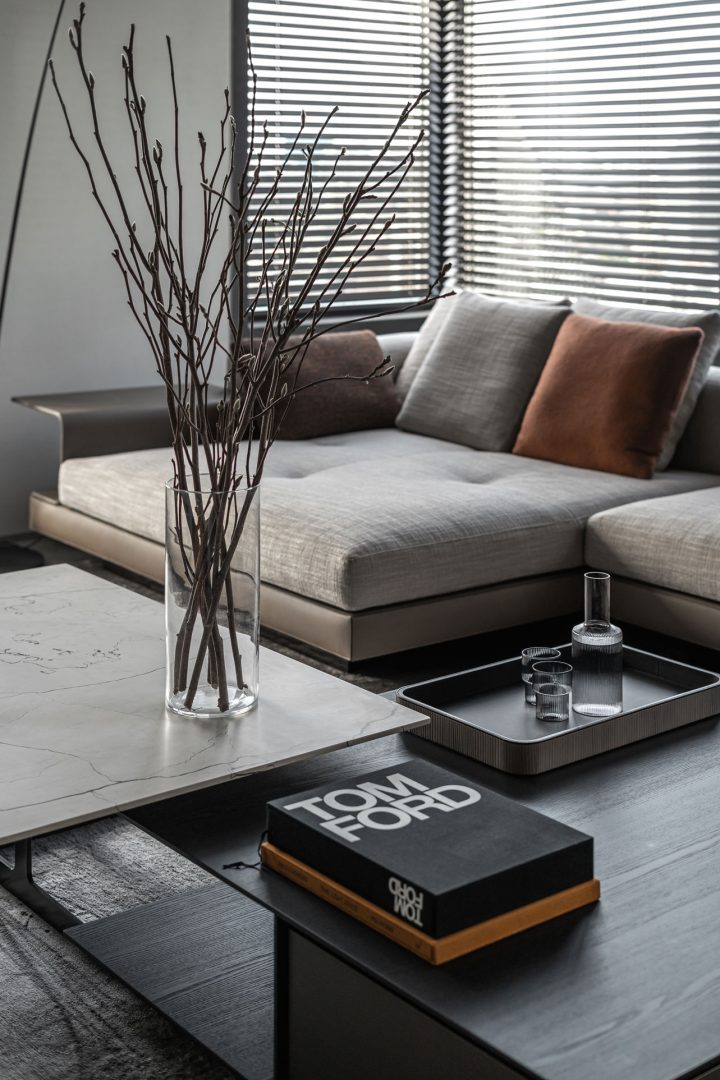 Furniture
The designers have equipped the living room with their favorite Italian studio brands: a cozy Minotti corner sofa, a multi-level Poliform coffee table, and B&B accent chairs in a trendy ginger color. The master bedroom is decorated with a cozy king-size bed by the Baxter brand.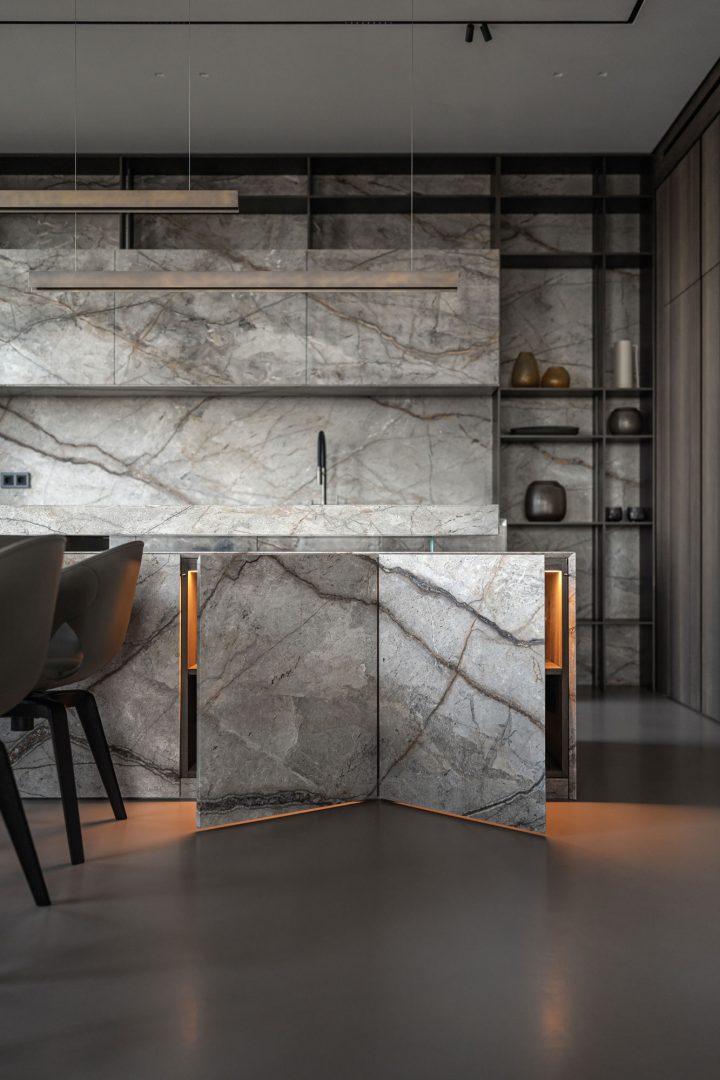 Custom
In the area that the kitchen shares with the dining room, there is a custom kitchen according to the drawings of the YODEZEEN studio. Everything is made of marble: the island, closed storage areas, lamps, and sinks. This area is illuminated by brass strips of light that perfectly match the thin shelves in the cooking area. And the dining area is marked by a massive custom table for eight guests.