Luxury and utility seem mutually exclusive when it comes to design, but that was exactly what a young family was looking for when they purchased two apartments in the heart of the Kiev. The couple wanted a light-filled, spacious, and cozy home that met the family's individual needs. Architects began by removing walls to combine the two new apartments into one modern space. After renovation, we had a well-proportioned free-space plan that was logically divided into two zones - inviting living-dining-kitchen space and a private portion, which contained a guest bedroom, three bathrooms, nursery, a master bedroom with closets, and cabinets.
Team:
Artem Zverev, Artur Sharf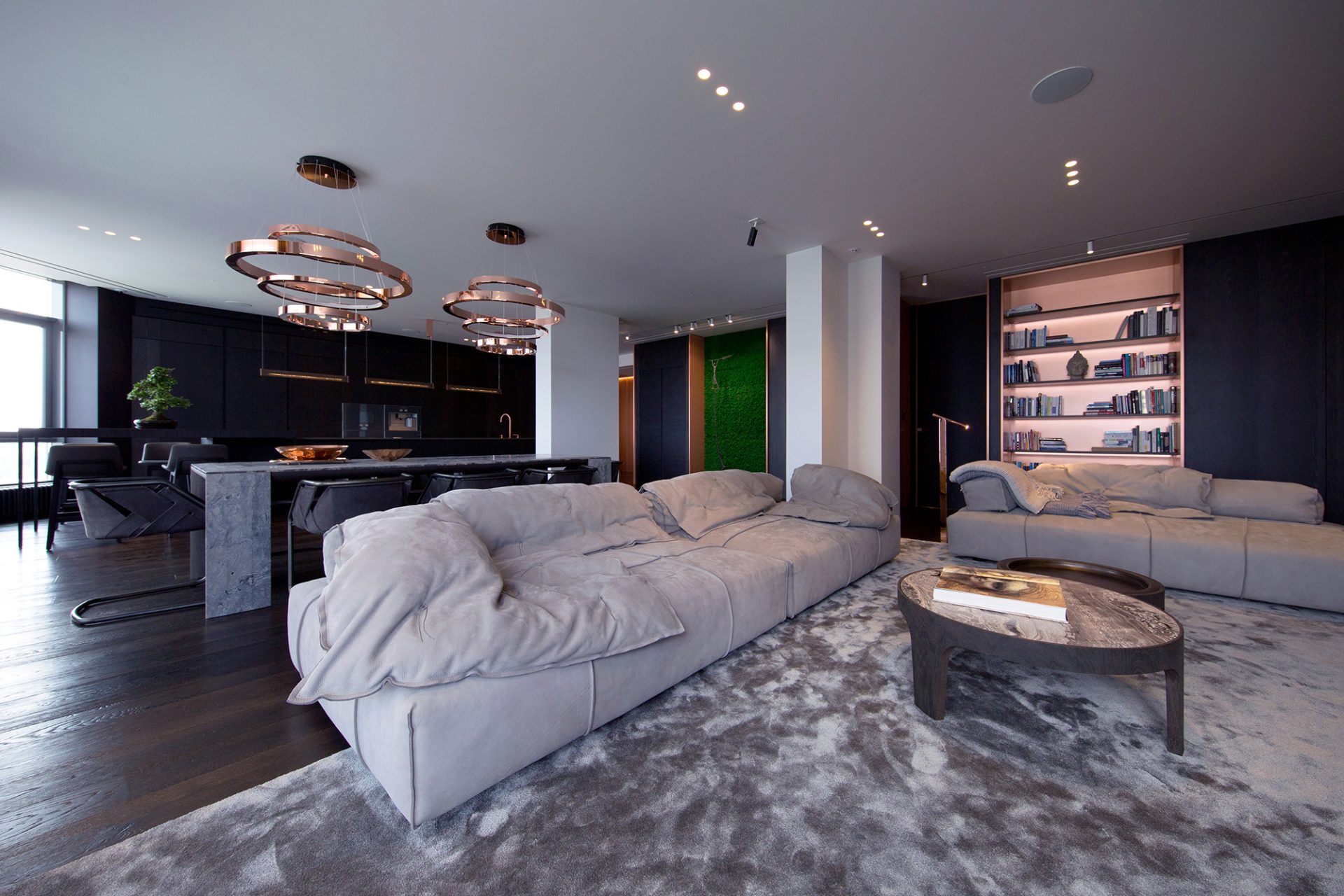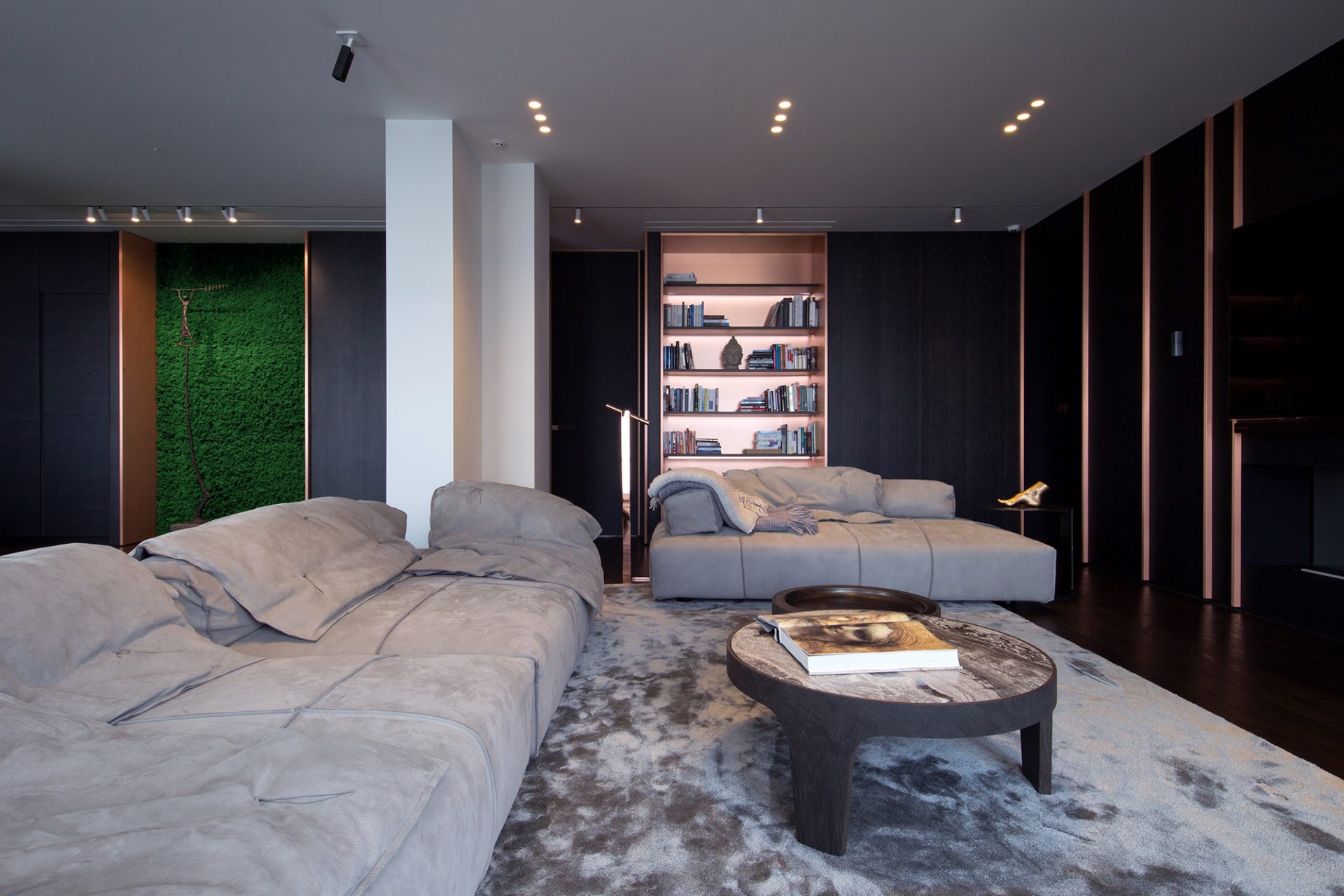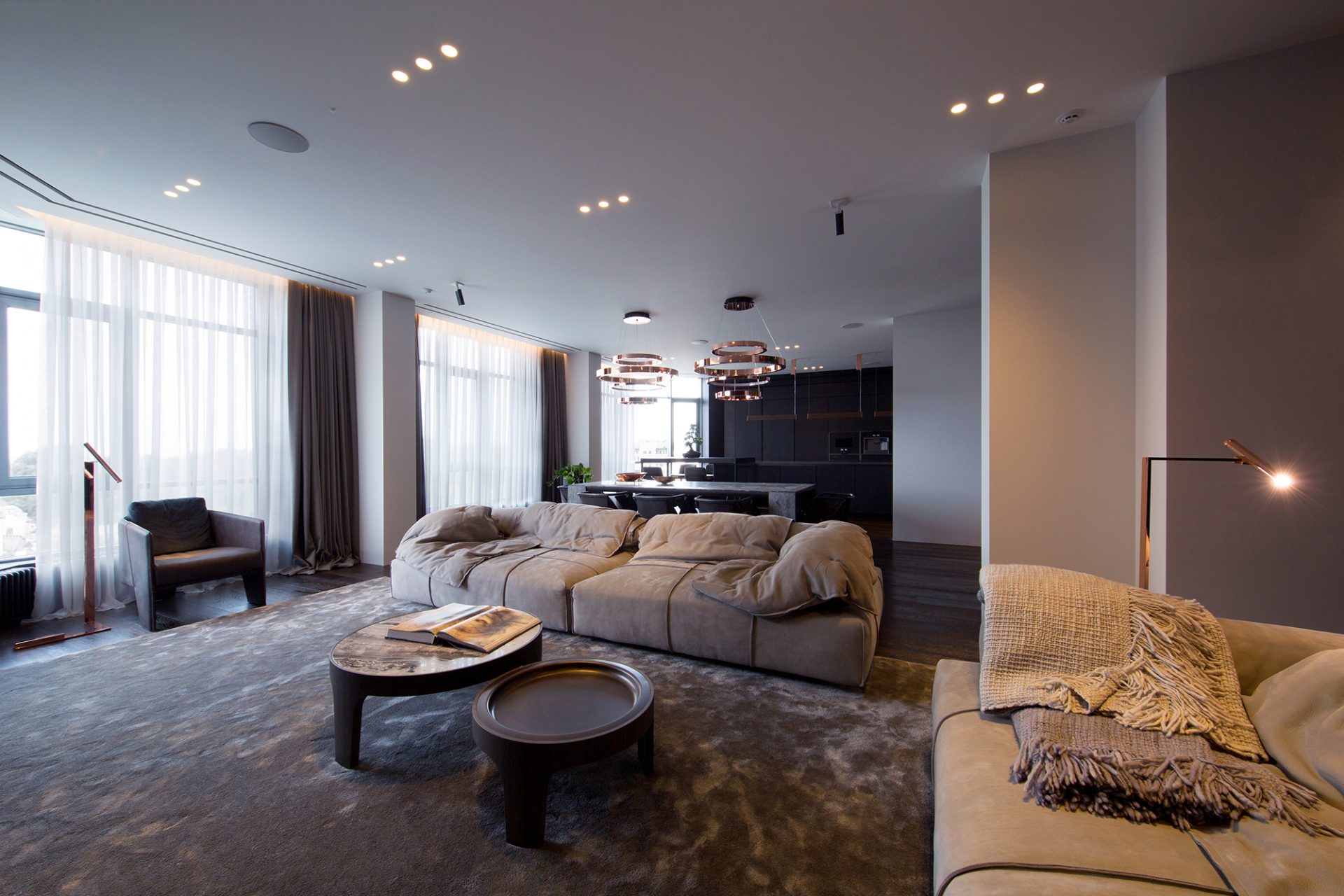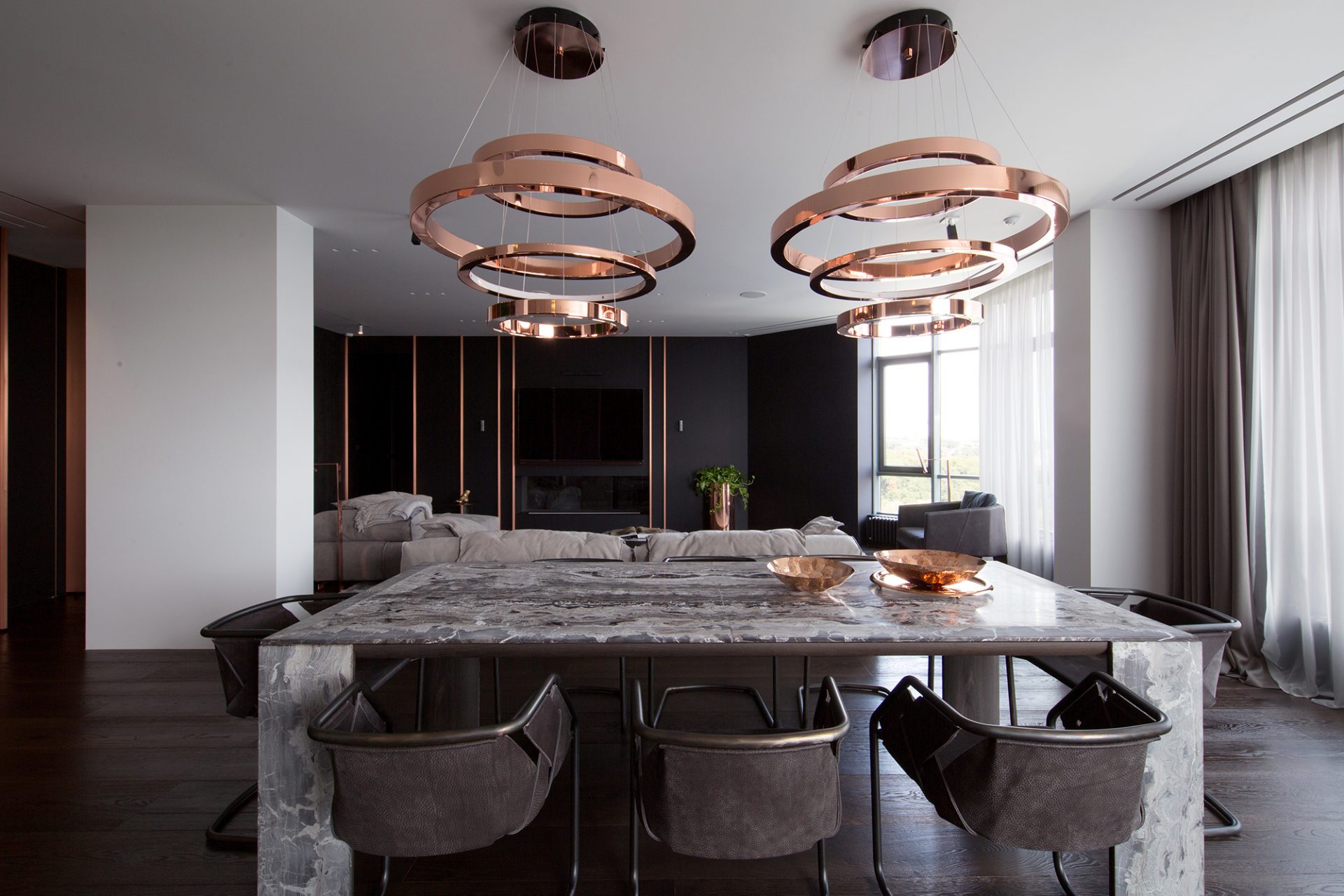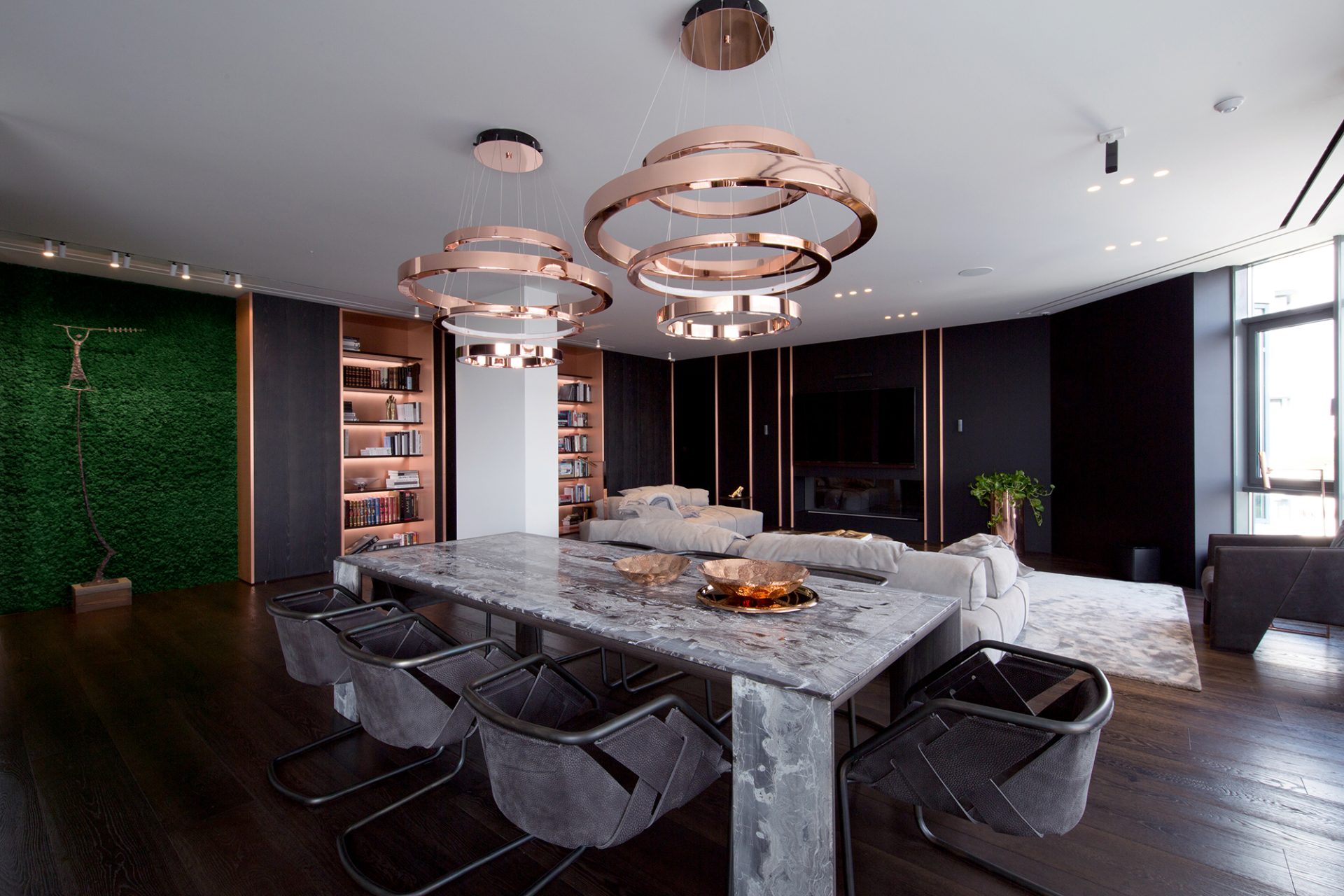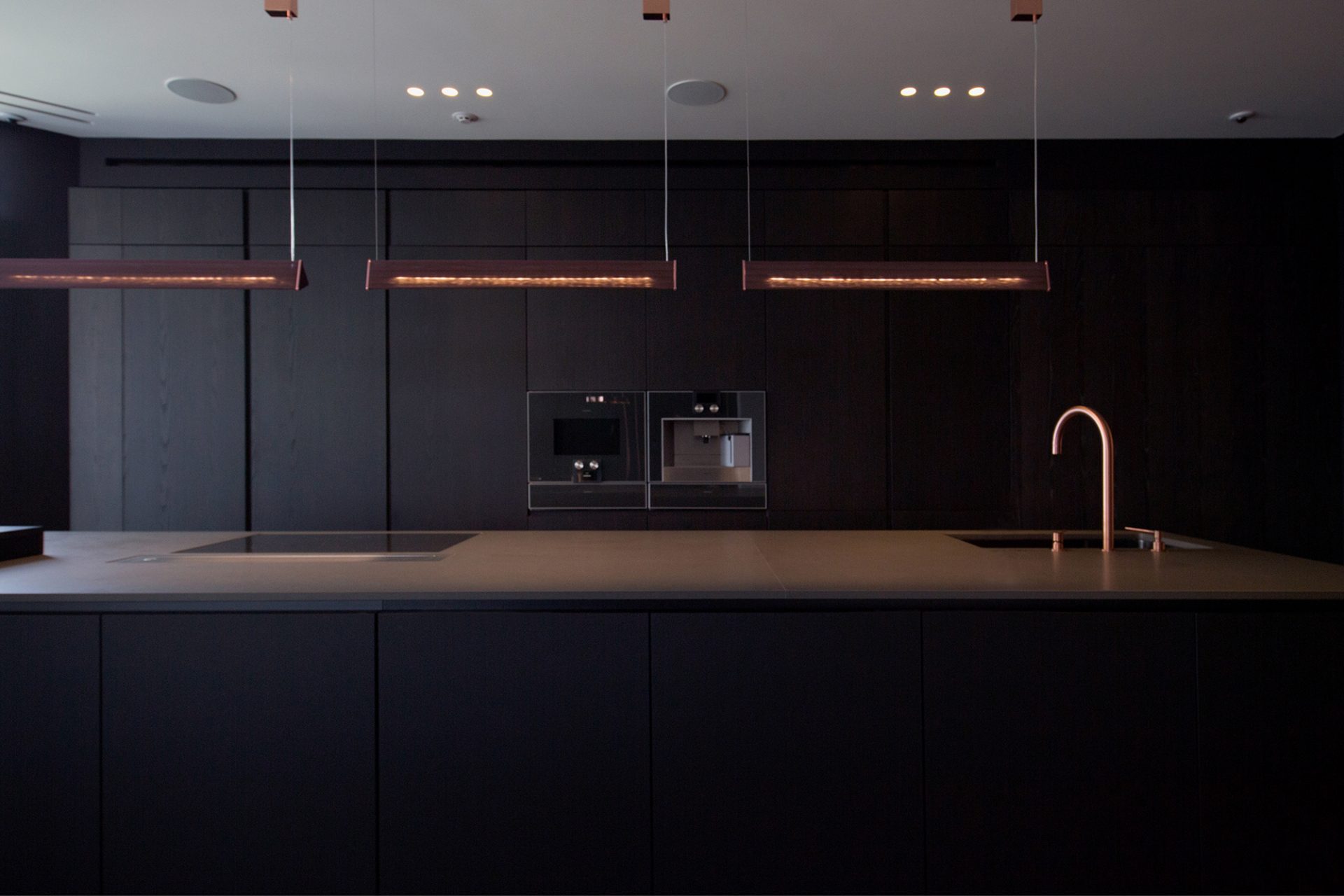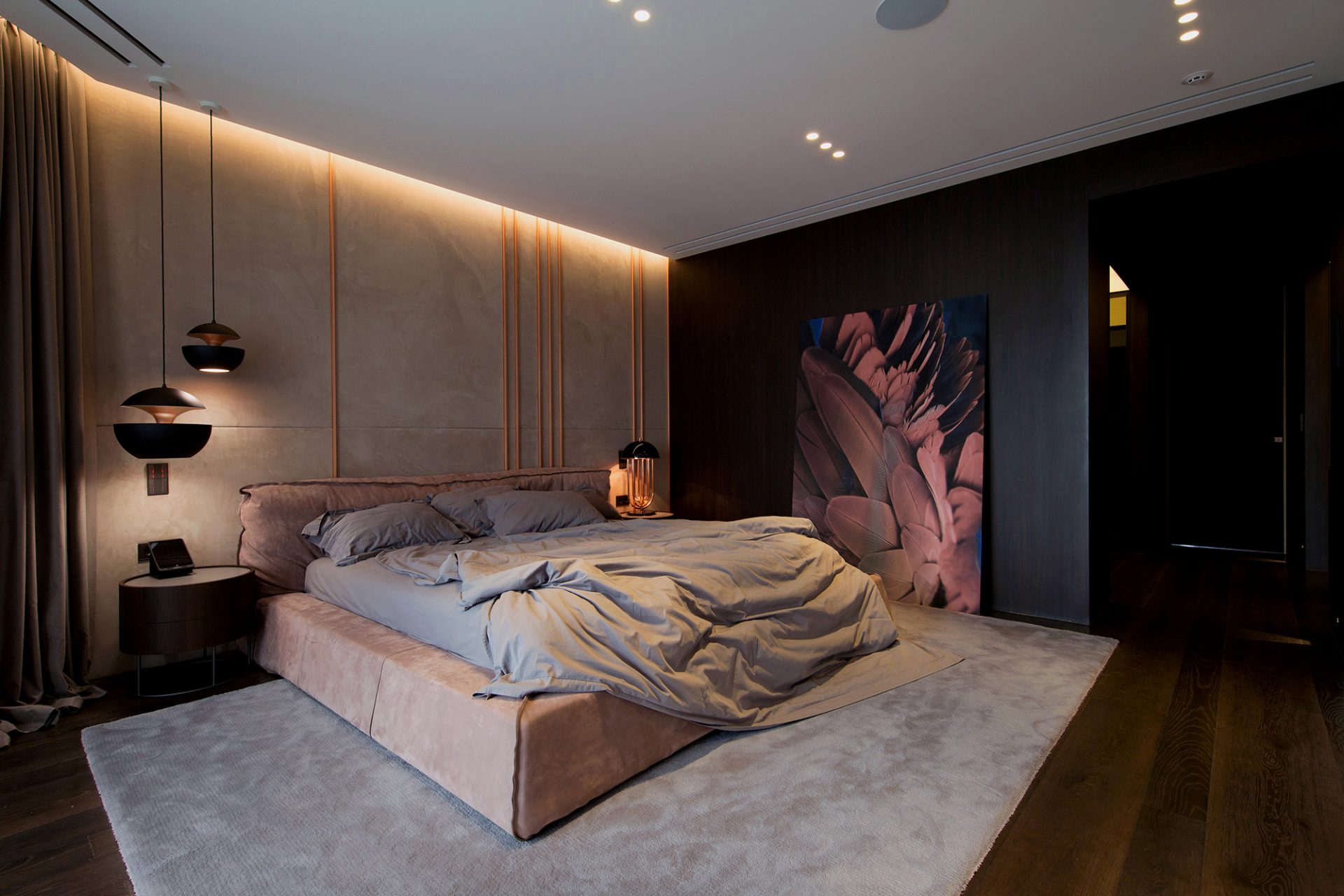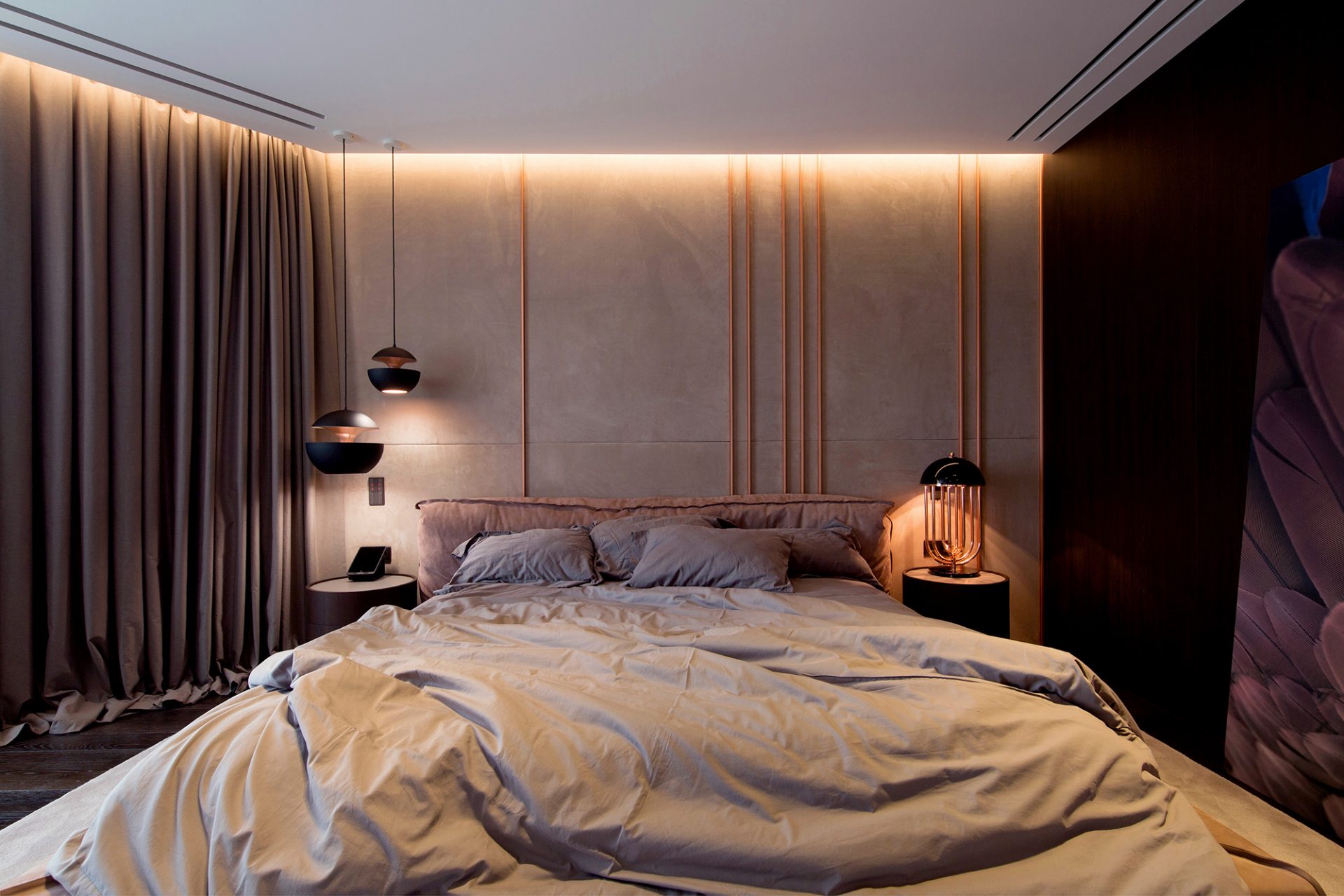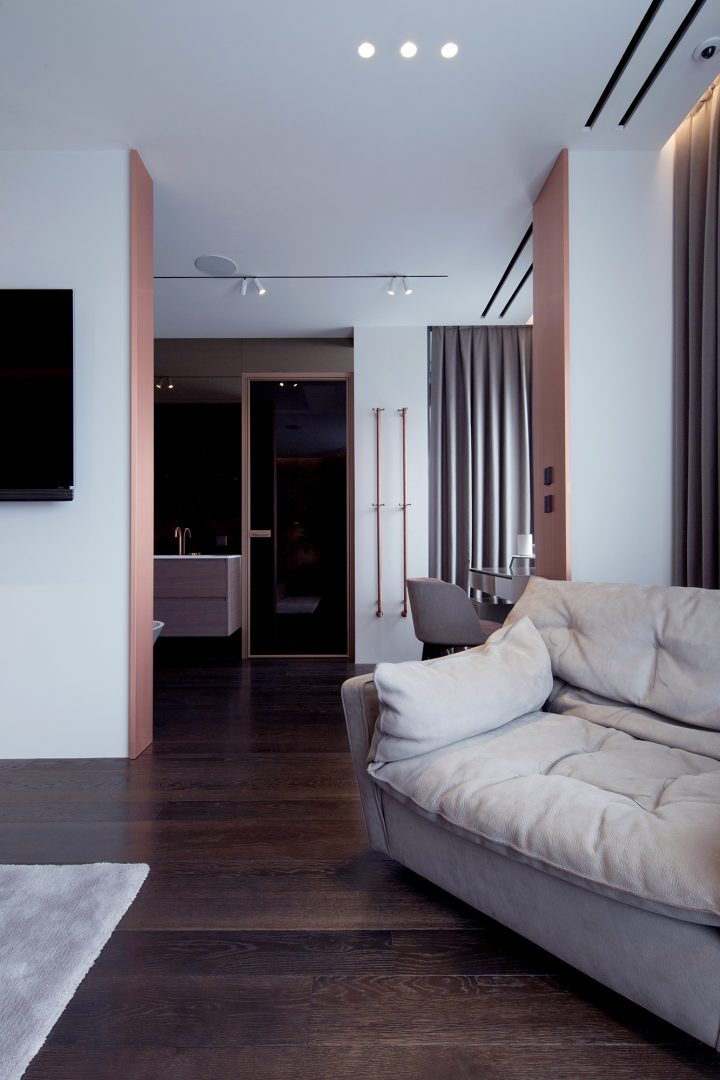 The public zone was created by a dramatic combination of living, dining, and kitchen areas. Open concept allows natural light from floor-to-ceiling windows to illuminate every corner of the space. The entertainment areas utilize eye-catching materials, from dark oak flooring to copper wall panels that artfully united with a sophisticated palette of gold, white and gray. To make the interior more dramatic and intriguing, architects added spectacular features such as a copper chandelier hovering above the dining table, a moss wall, pendant energy saving LED lamp, modern fabrics, and lux pieces of furniture.
In the private area designers combined comfort, coziness and functionality. With a one-year child, the couple desired an elegant home with intimate personal spaces. So the architects designed two separated bathrooms, a stunning master bedroom with two spacious wardrobes, also endowed with gleaming golden copper. One of the most striking decisions is an en-suite master bathroom with a luxurious freestanding bathtub, designed by Michael Schmidt for Falper.  The interior journey ends in a charming nursery with white Moooi furniture; a lovely place that can grow alongside a child by transforming into a full kidsroom.