Brief
This Italian brand produces products from genuine leather, distinguished by refined shapes, comfort, and long-term wear. Our task as designers was to express the main vision of the brand in the interior design of the boutique.
Team:
Artur Sharf, co-founder and lead architect; Artem Zverev, co-founder and lead architect.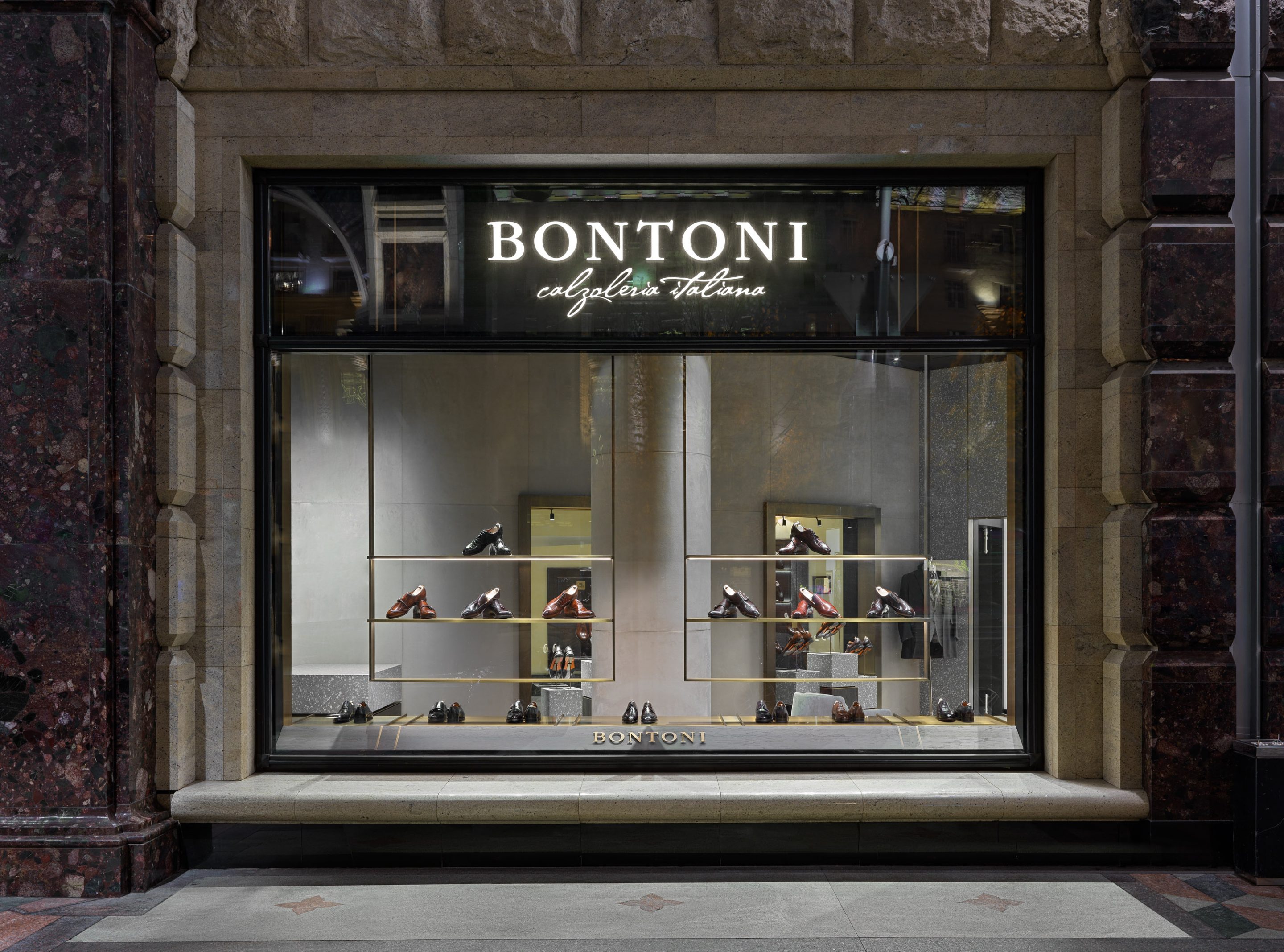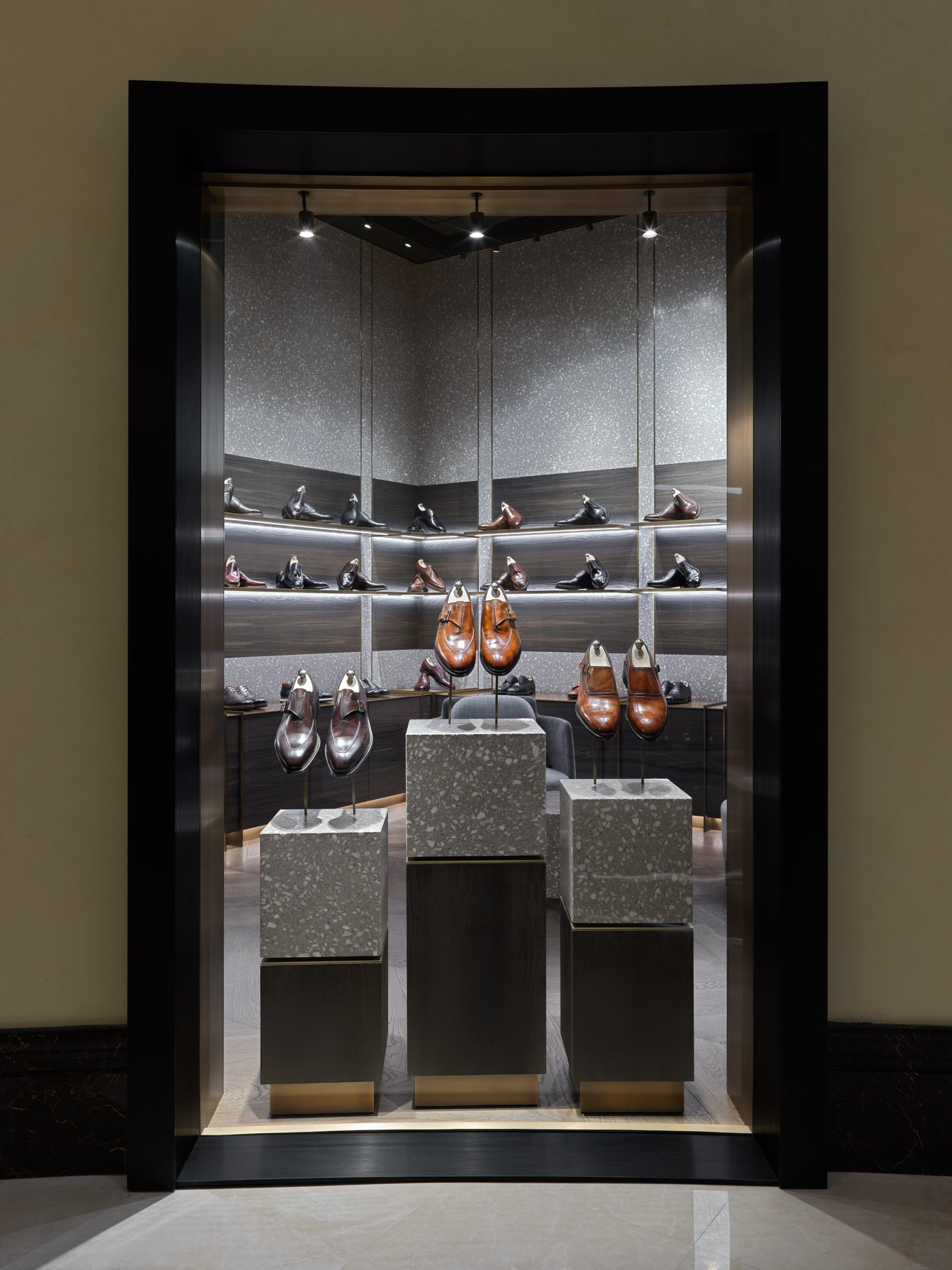 Challenge
To emphasize the quality of the eminent production and convey the idea that the classics will never lose their relevance in the metropolis, our team made its best to develop a modern premium boutique in Moscow.
Planning
The boutique is in the Ritz Carlton, one of the most luxurious hotels in the heart of the capital. When the project first started, the area was a complex space with semicircular walls and a large load-bearing column in the center. As the Yodezeen team of designers and architects began work, their main task was to transform this intimate 30-meter space to match the essence of the exquisite Italian brand.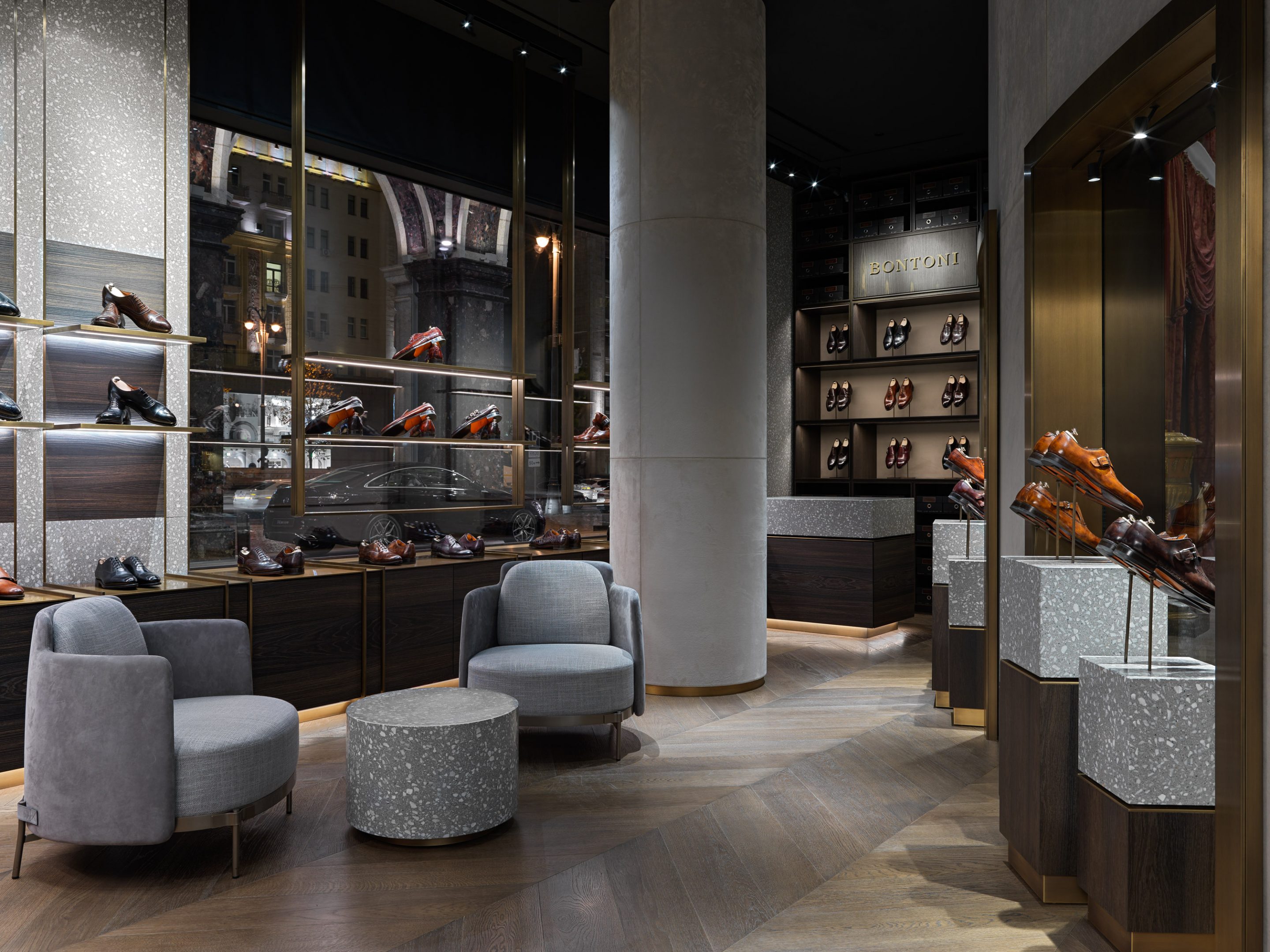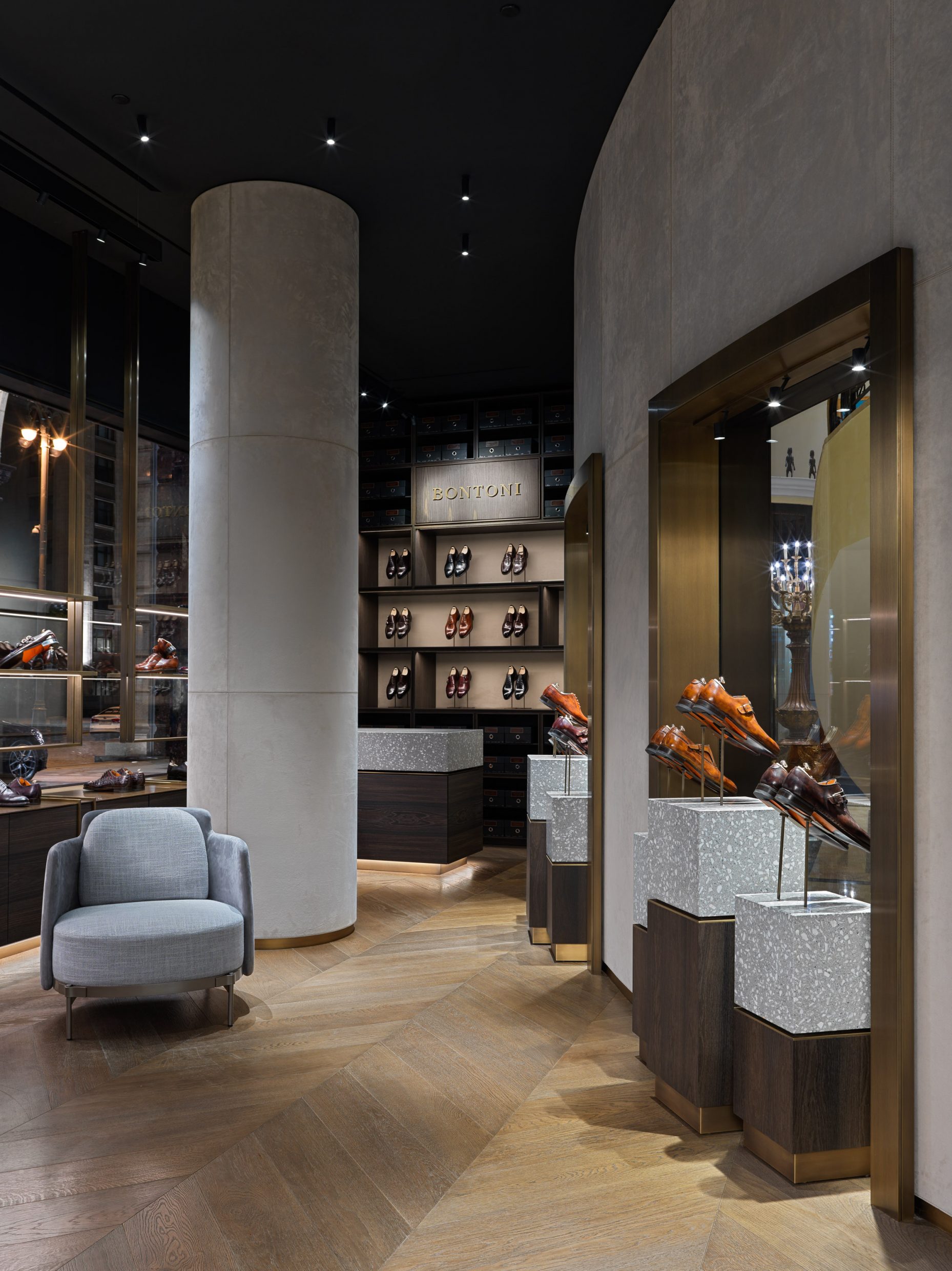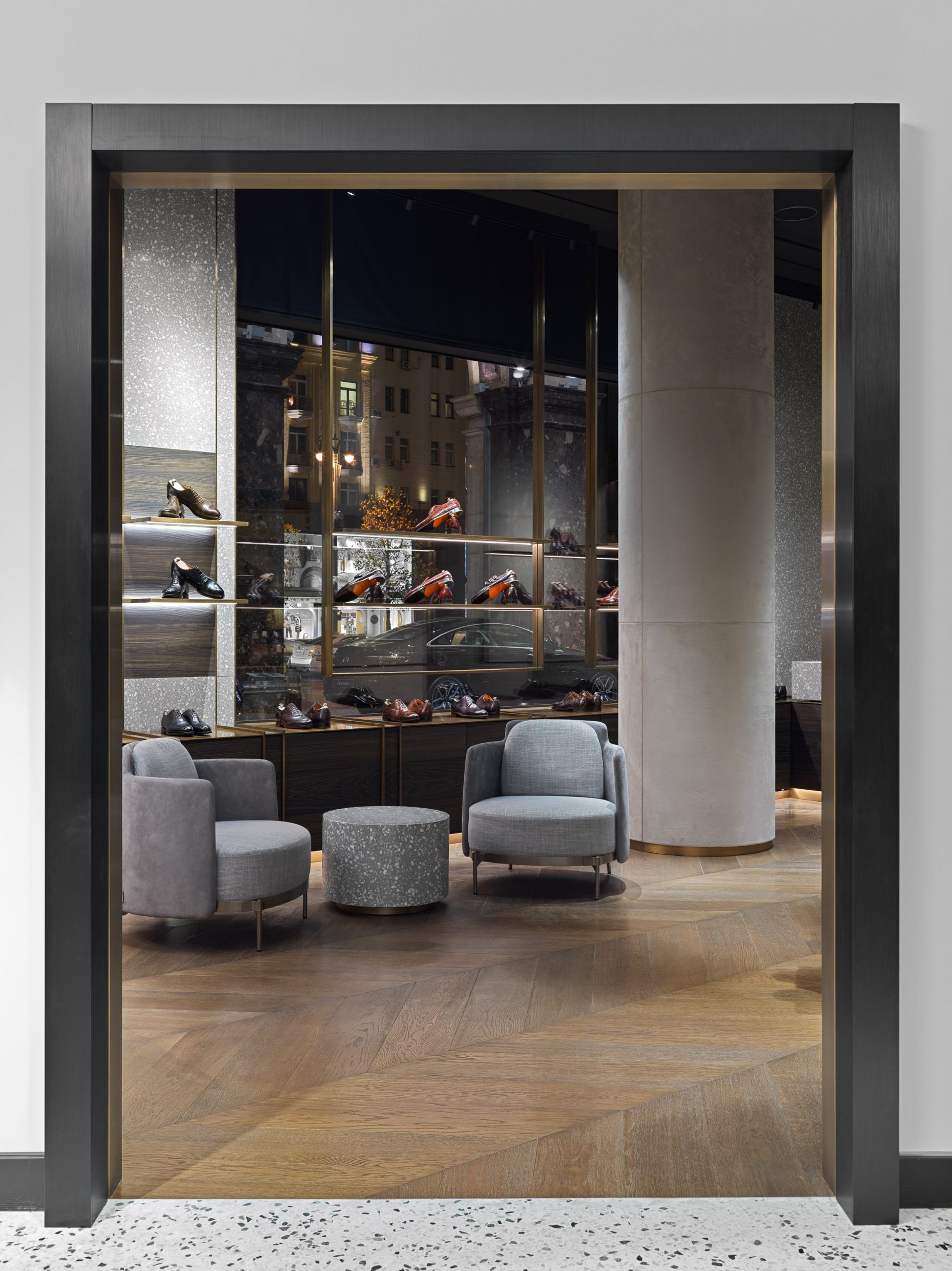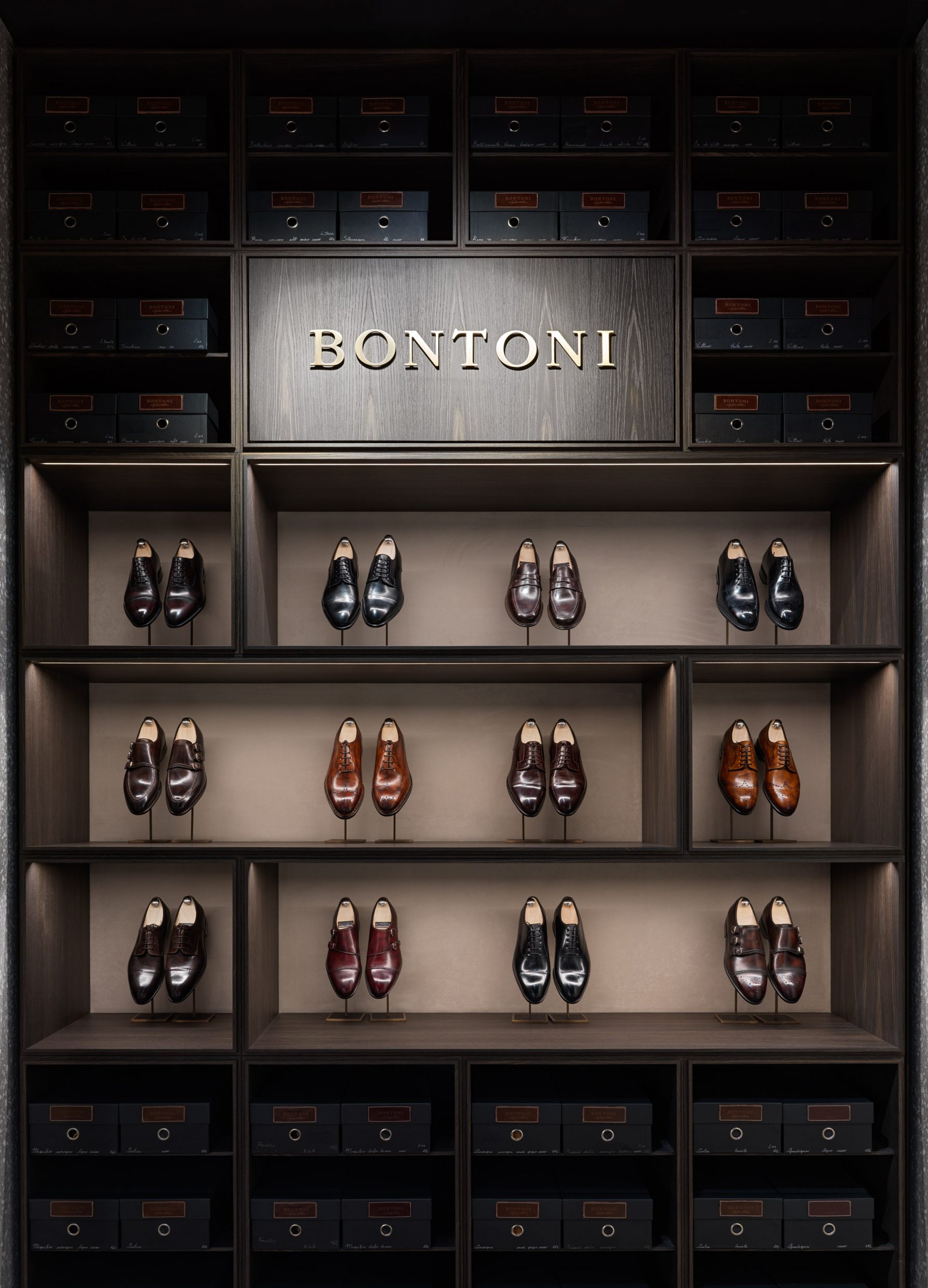 Concept and Realization
Reflecting on this concept, the designers ensured that this project wouldn't be just like any other store for people passing by. More specifically, the designers catered to the taste of the individualists and true fans of the brand and its classical shoes with its well-known smooth calfskin. Through its designs, the studio team conveys a concept design that reflects the delicate taste of the brand and the Italian charm.
The team's first task was to decorate the window since it was impossible to interfere with the hotel's original facade. The main task for the team was to make the showcase visible and expressive through the window. Therefore, they added shelves on transparent supports with the proper lighting to make the latest collection of Bontoni shoes appear gracefully placed and as if they were growing out of the brand sign.
As a client gets inside, he can appreciate the skillful combination of natural materials and even feel the presence of fine architecture in the interior. The team combined warm wood with brass and Alcantara with stitching, which upholstered the column with cold terrazzo.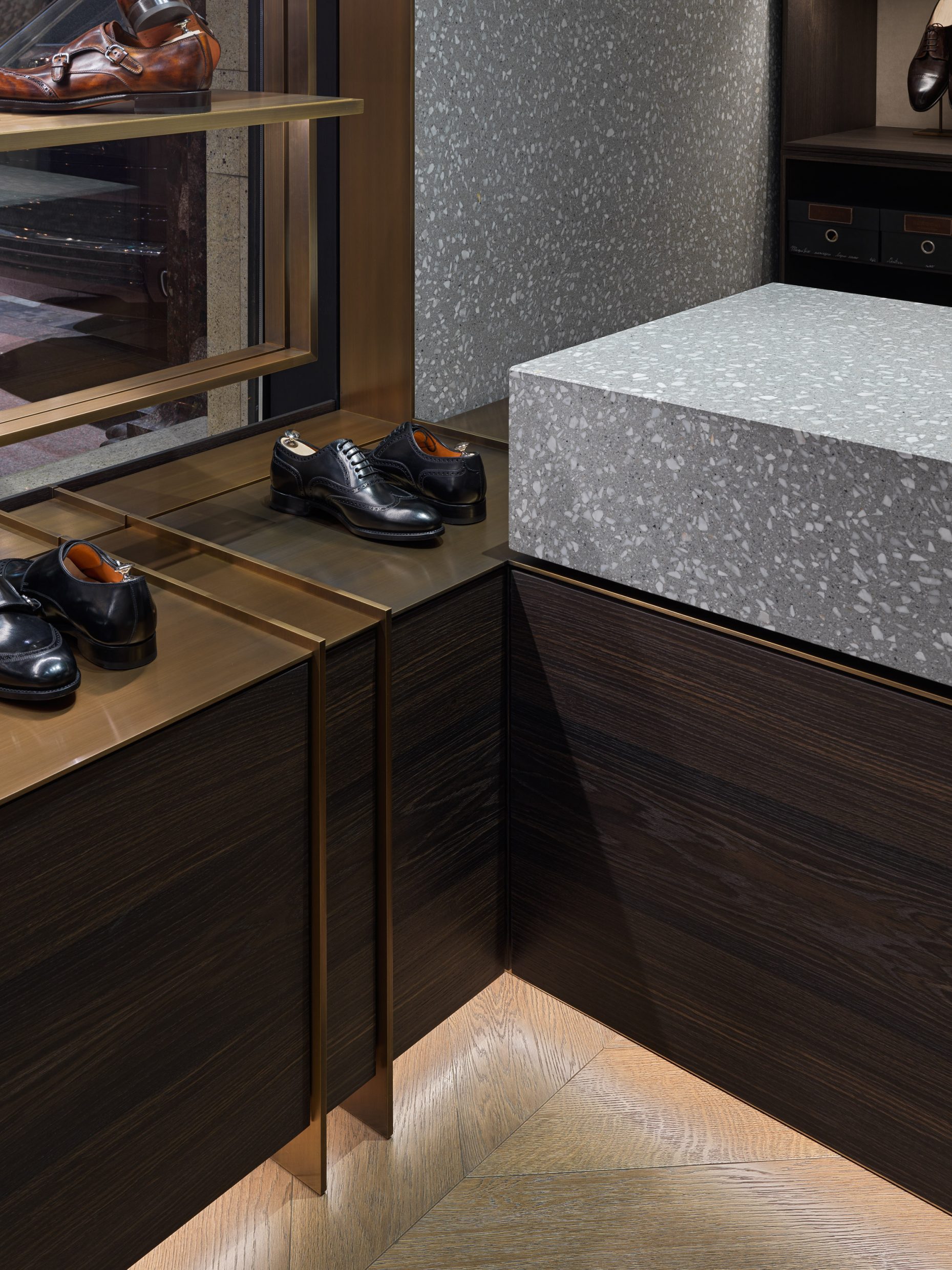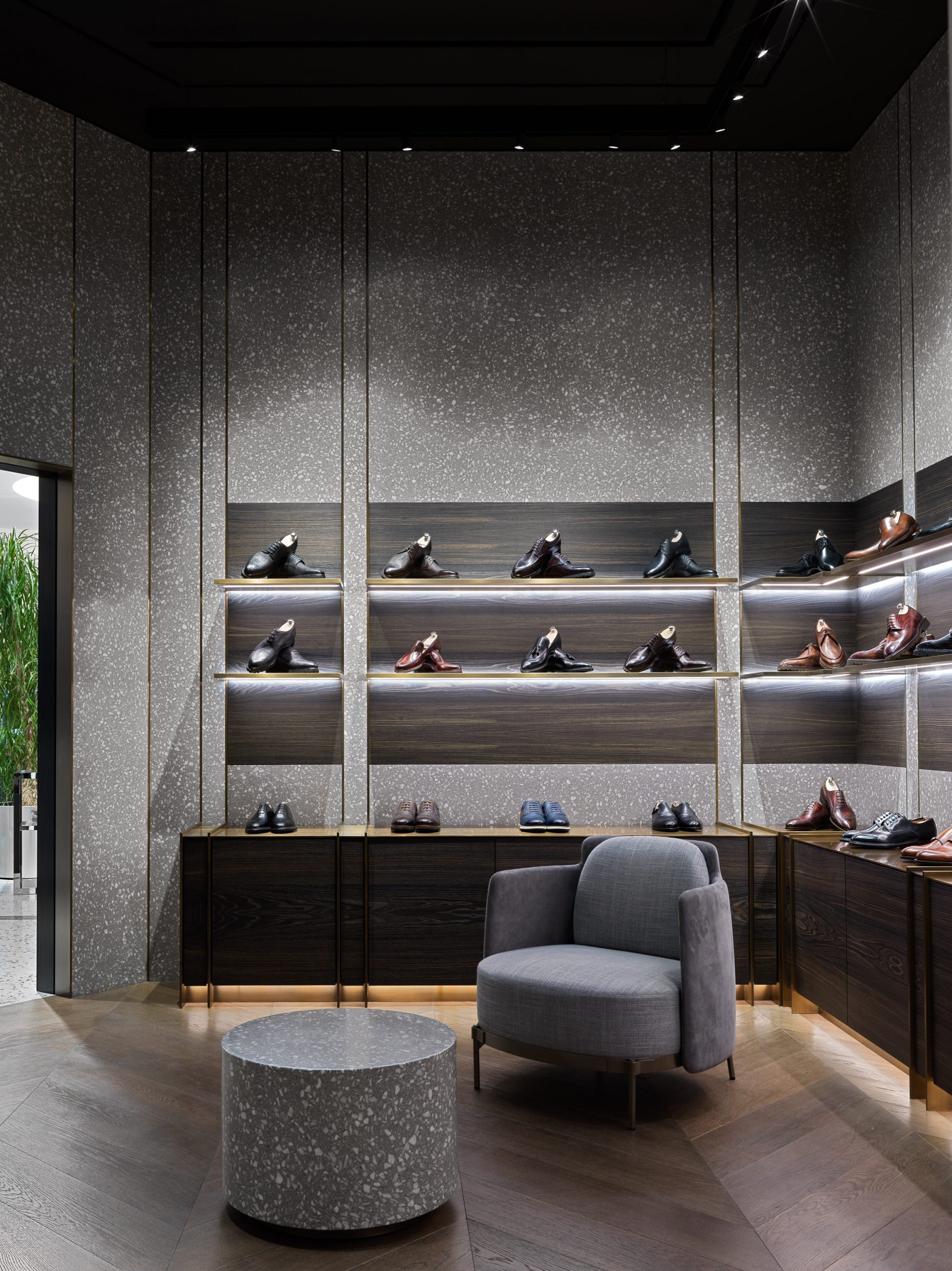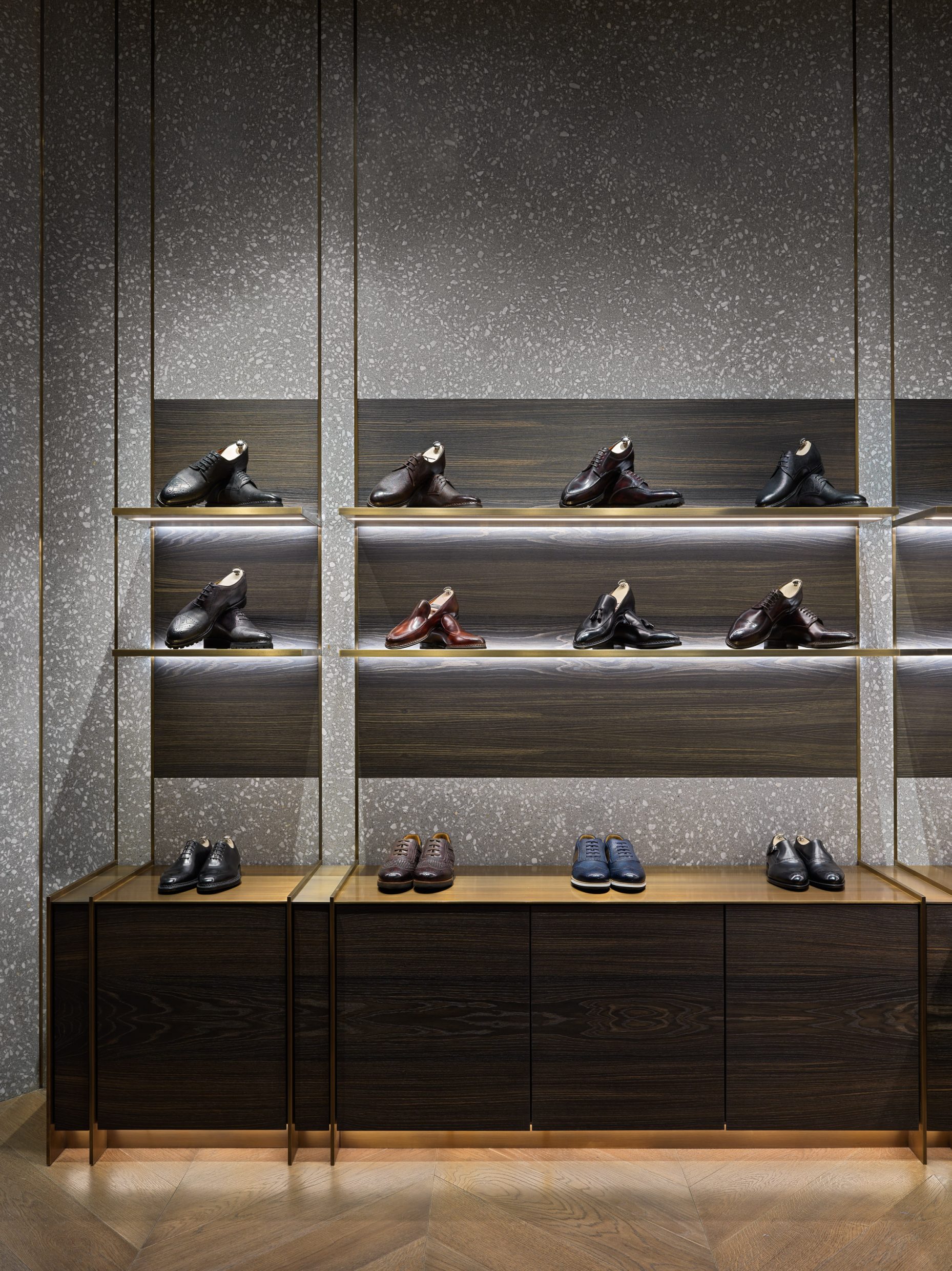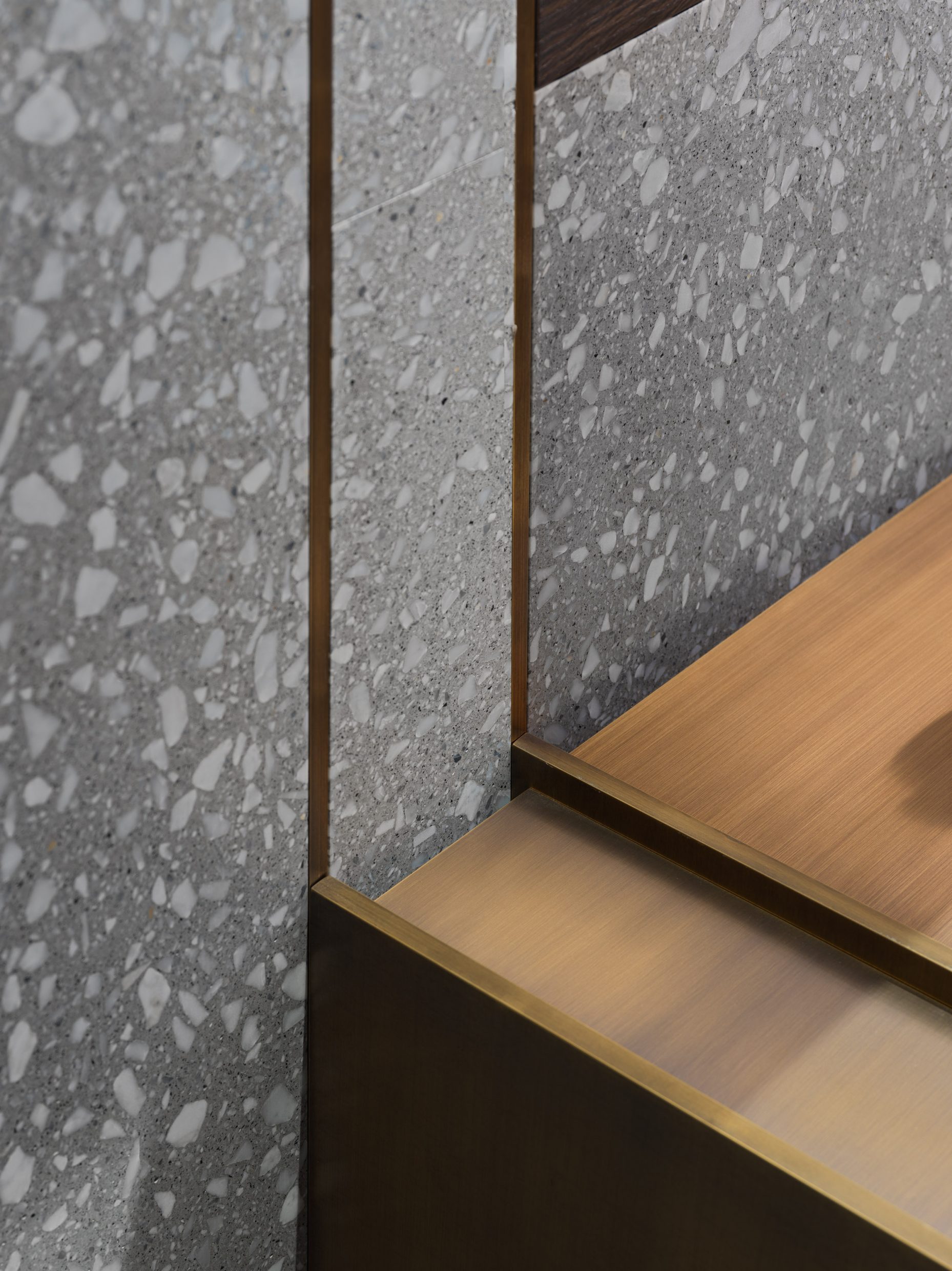 Custom
It's easier to list what's not custom at this premium Italian boutique. Thus, everything except the Minotti chairs is made according to the drawings of the studio designers. As the masters of this shoe brand, our team thought of every little but important detail in the room. From custom shelves, signage, and display cases to lights that are designed to show off shoes in the best light possible.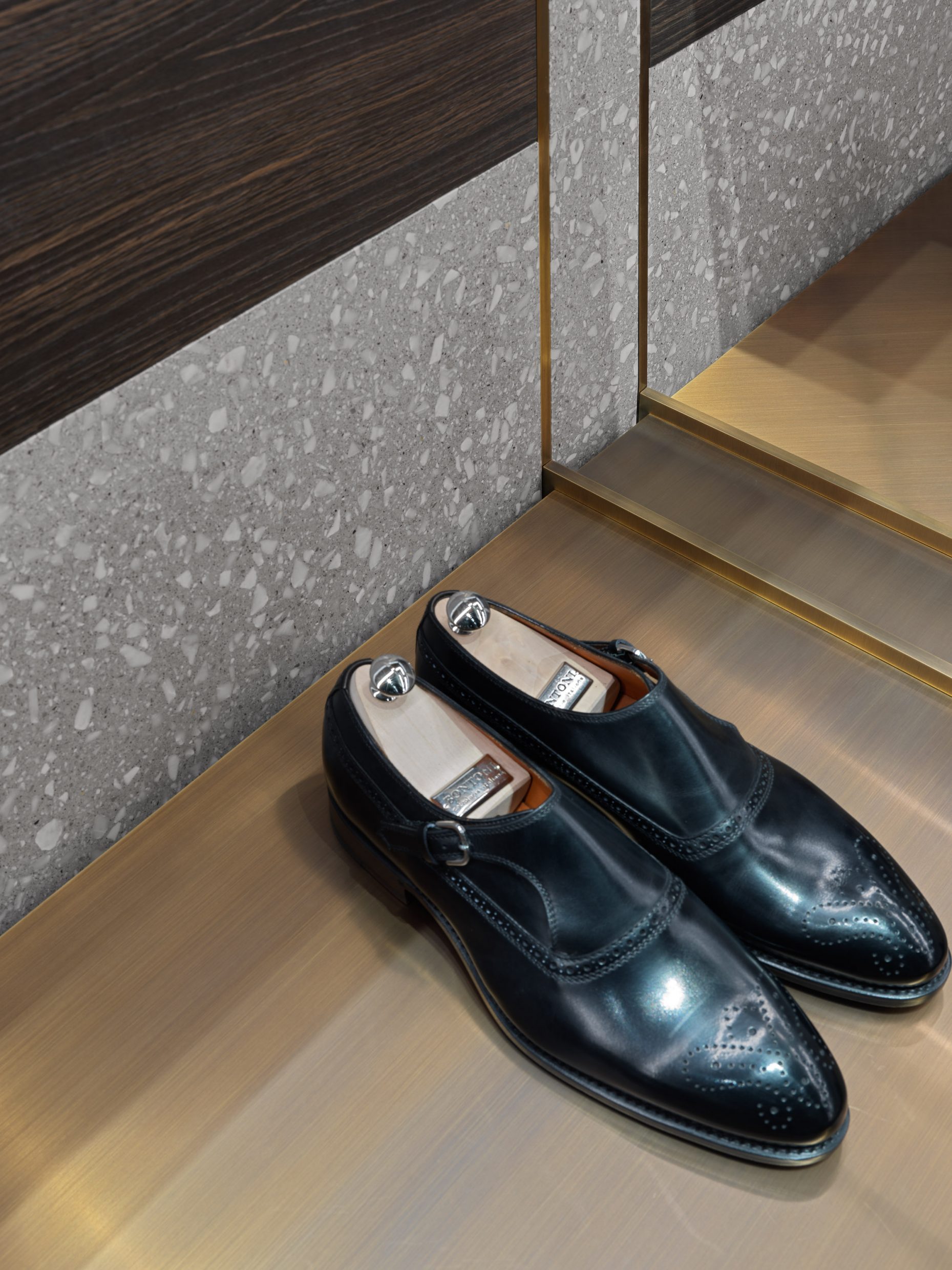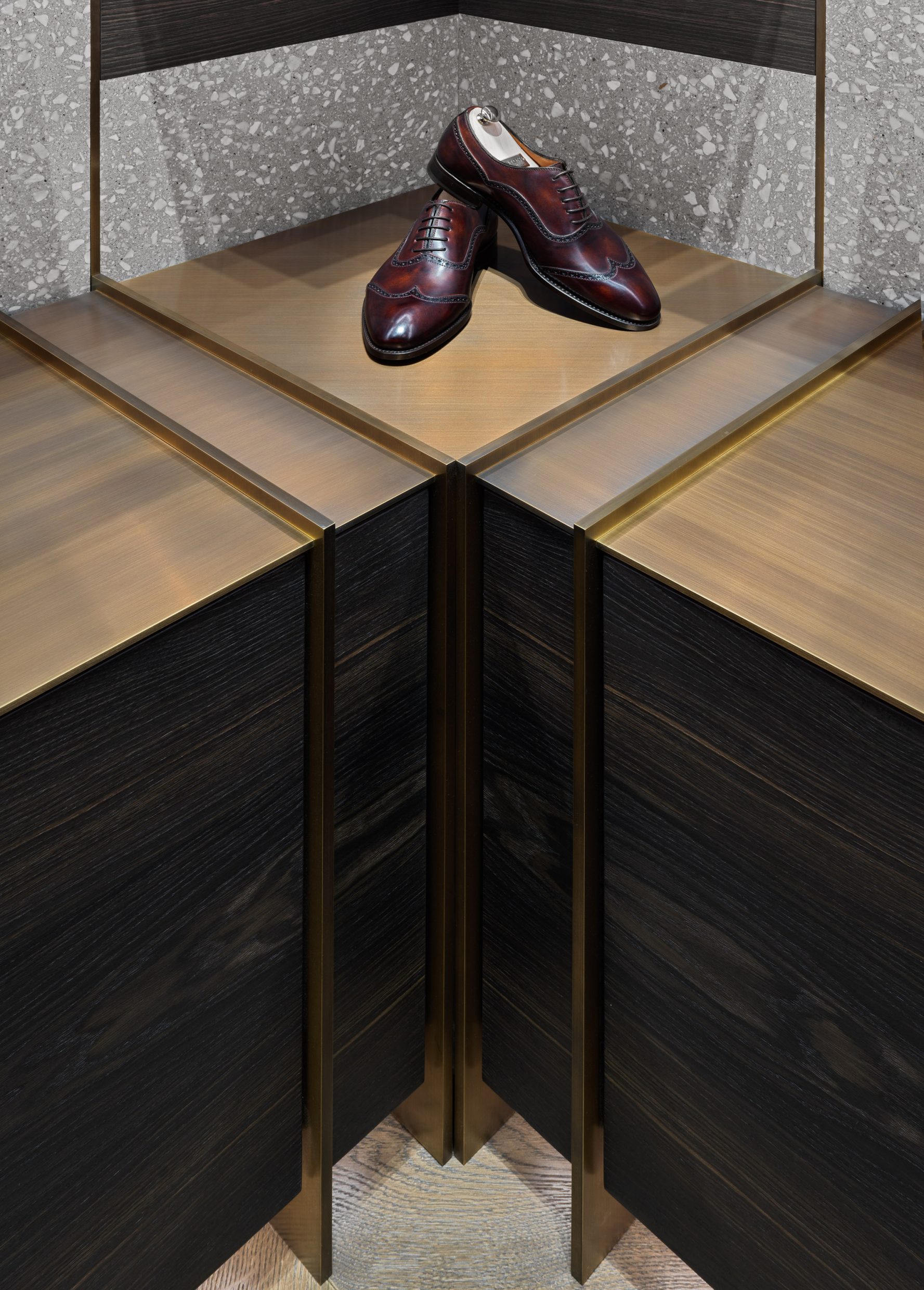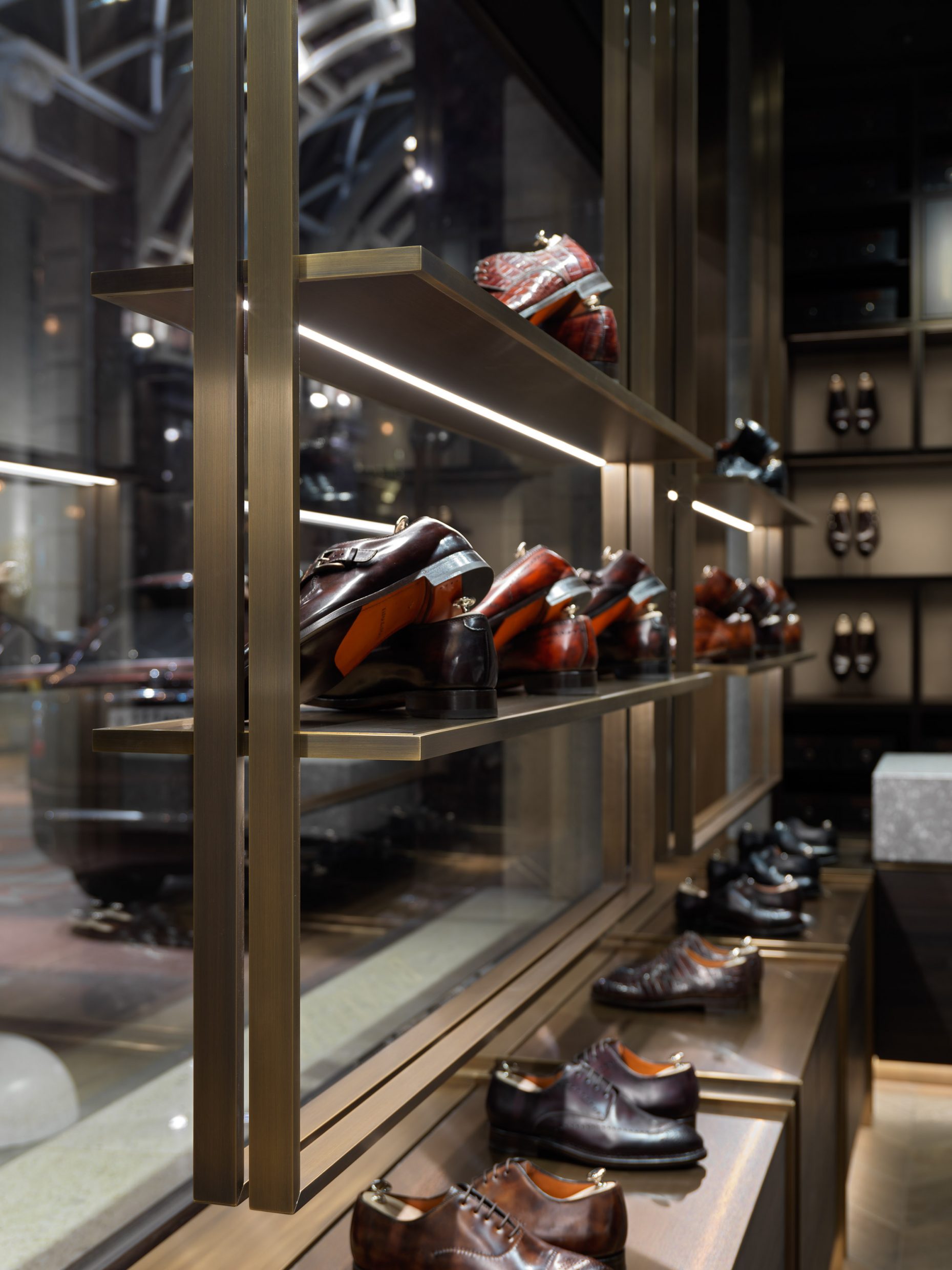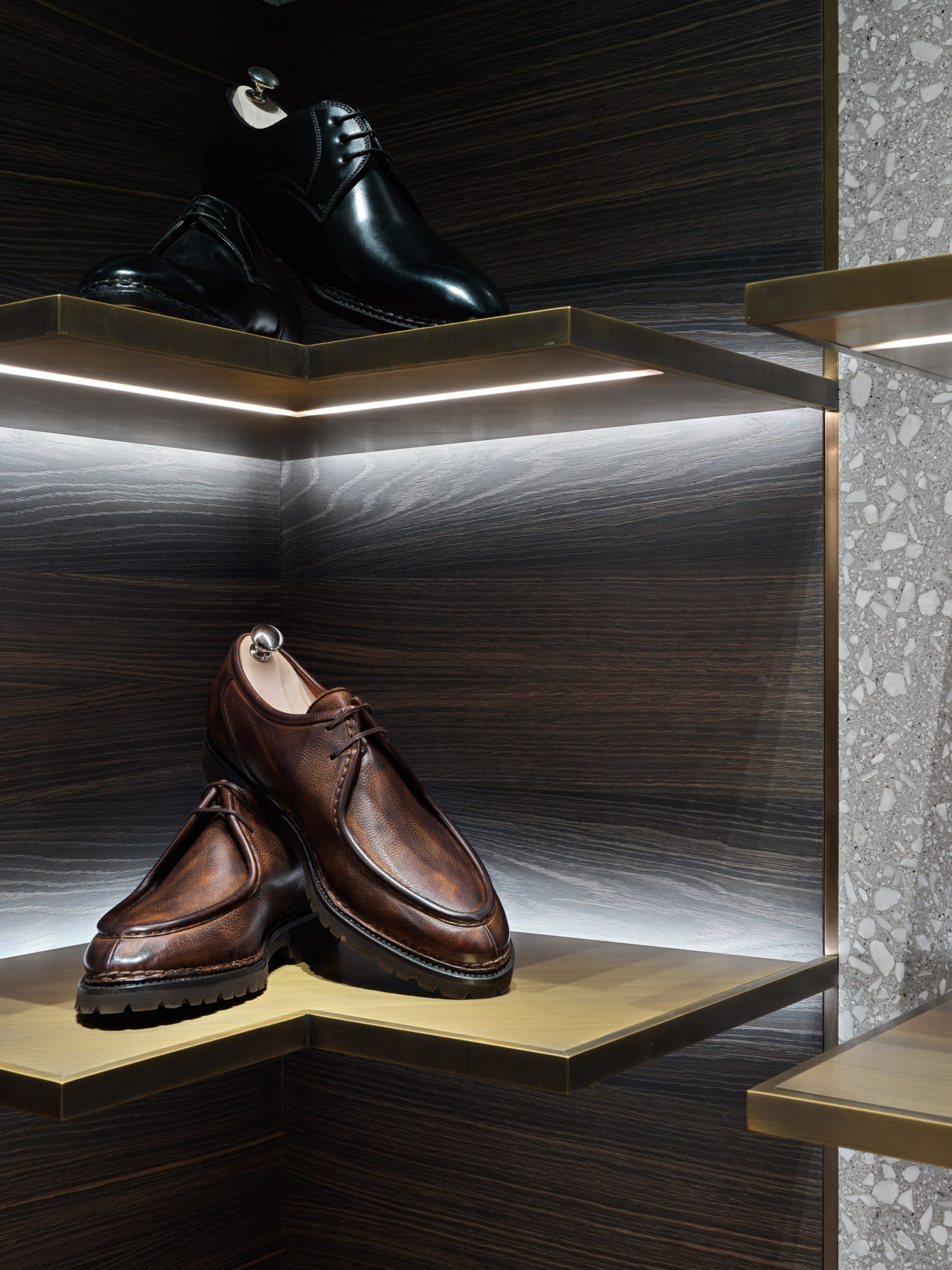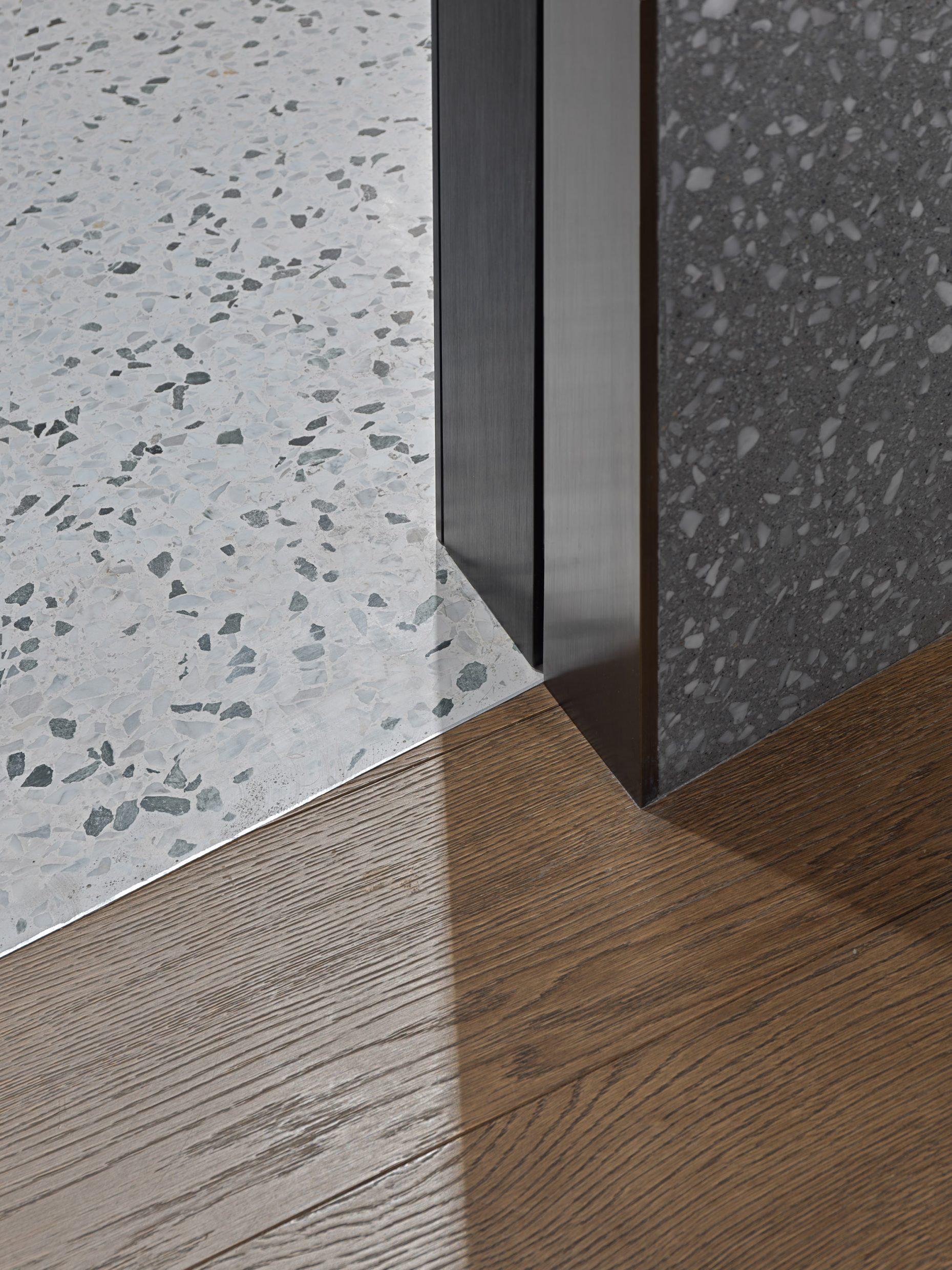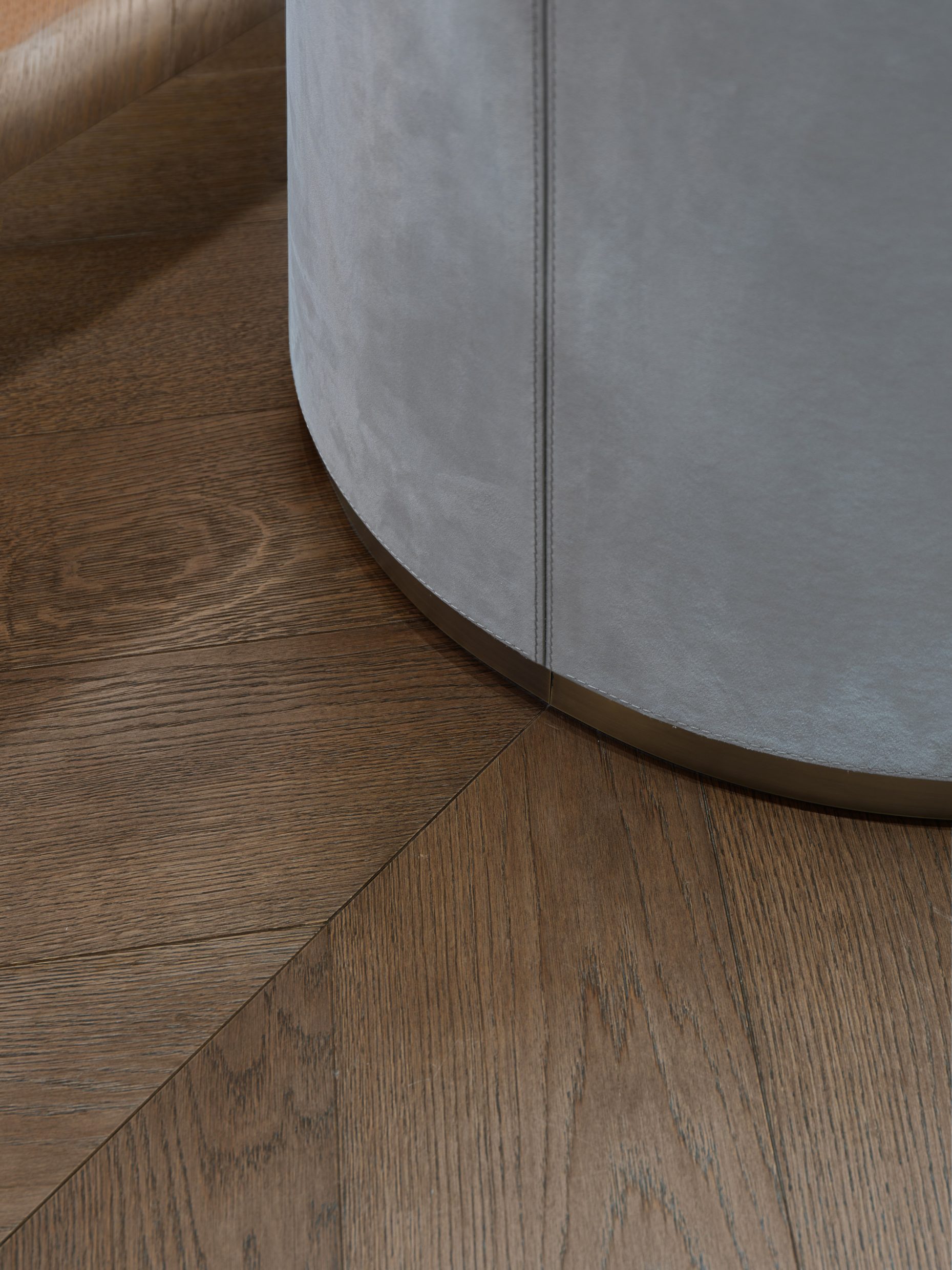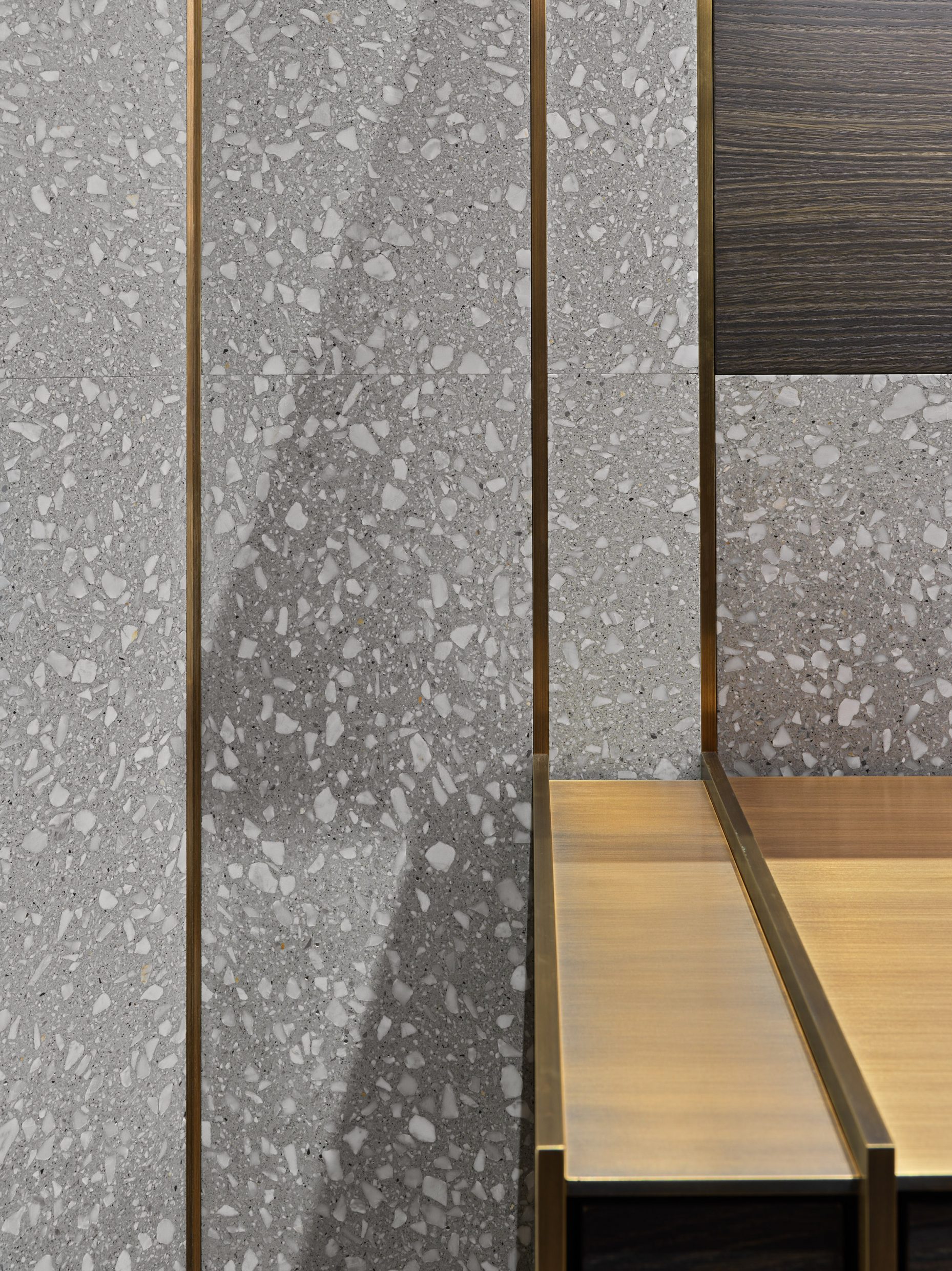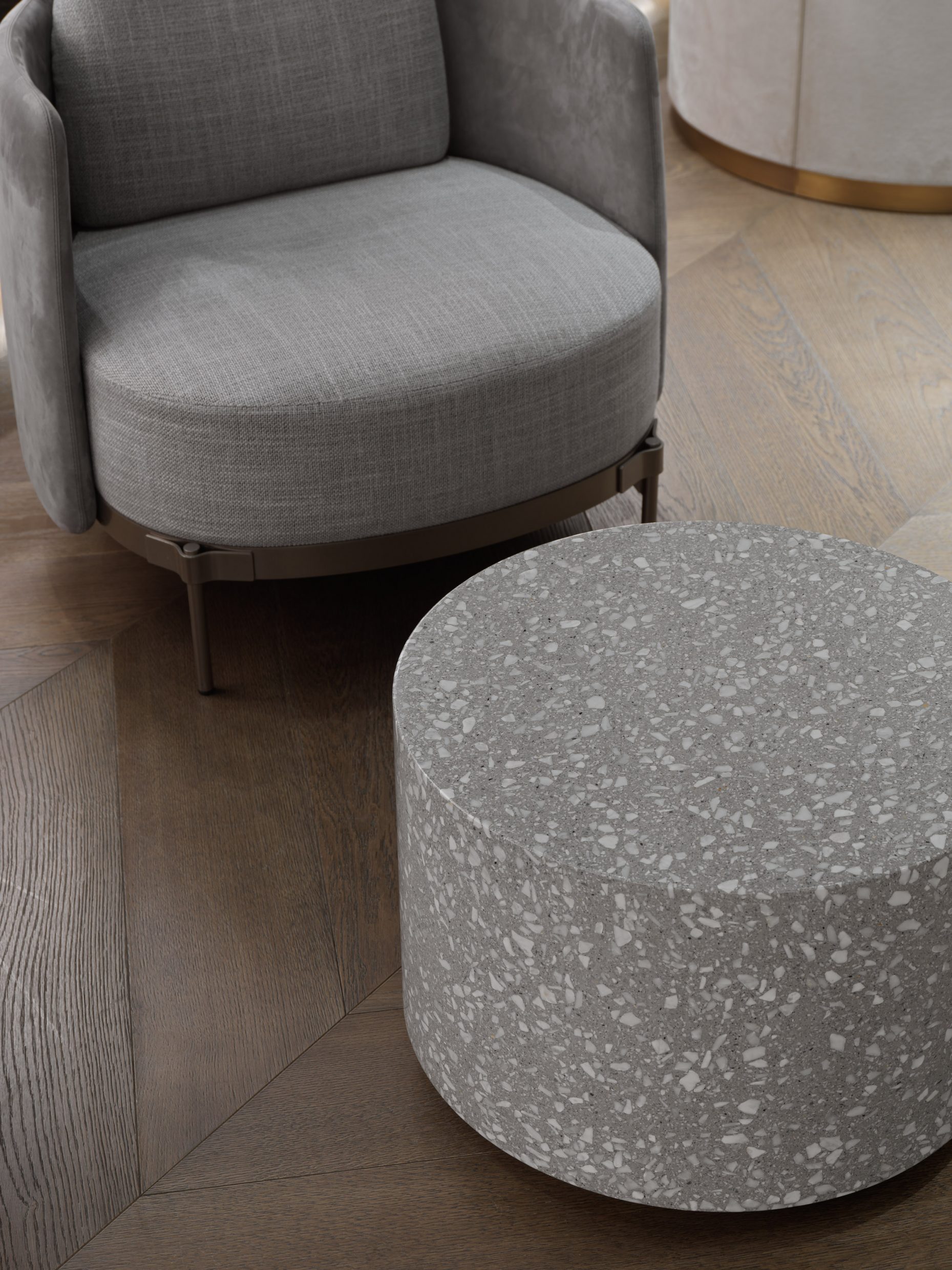 We are waiting for you in our team!
Don't hesitate to contact us
Error!
Something went wrong.
Thanks you for your message!
We will reply to you as soon as possible.